50 Amazing Swiss Immigrants
The inspiring stories of 50 cliché-breaking immigrants to Switzerland everyone should know about.
Date de livraison
Frais d'envoi
Livraison via UPS: 10€.
Offerte à partir de 70€ d'achat.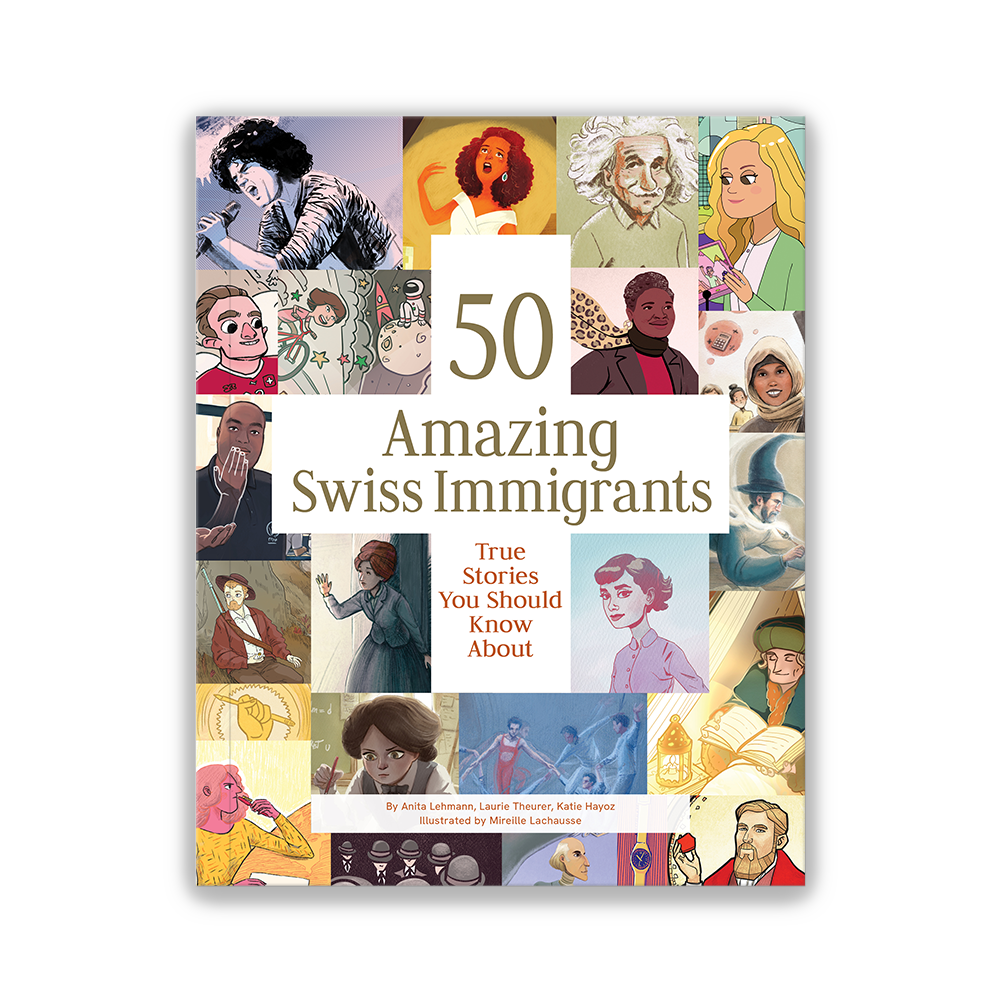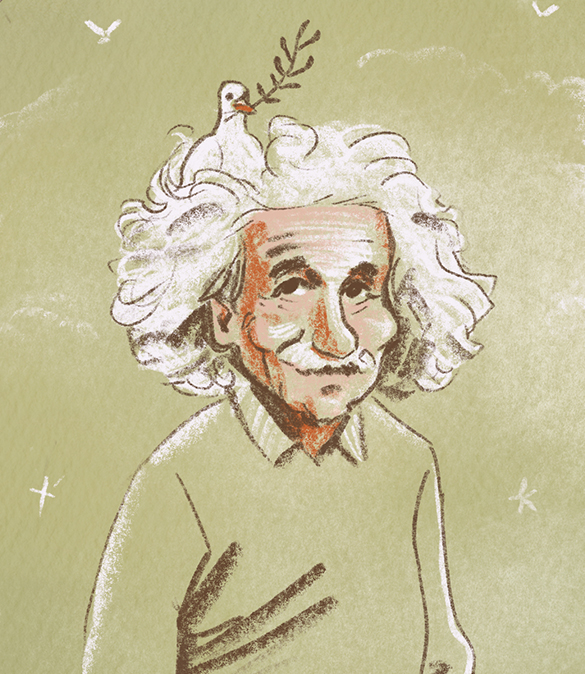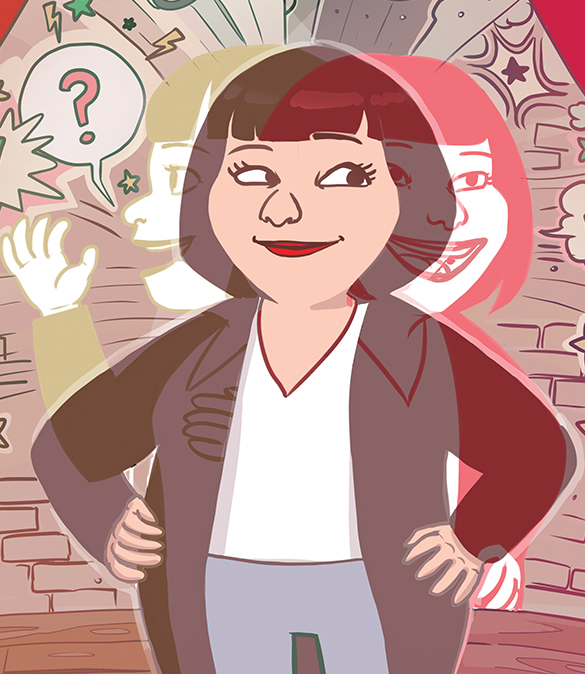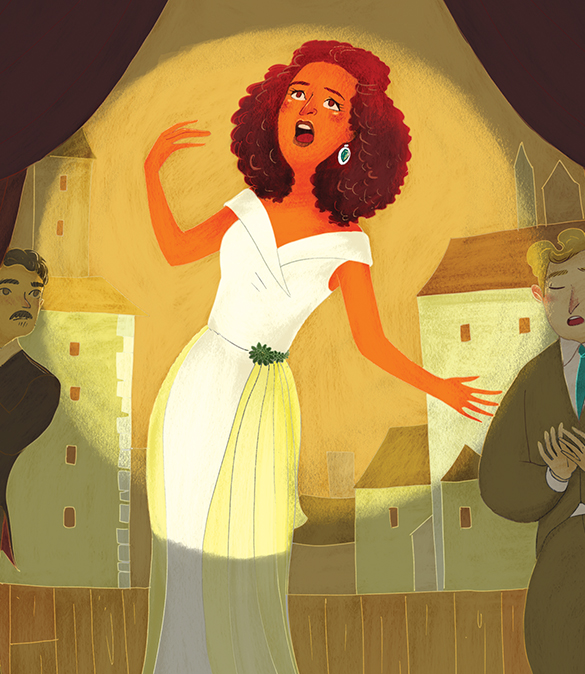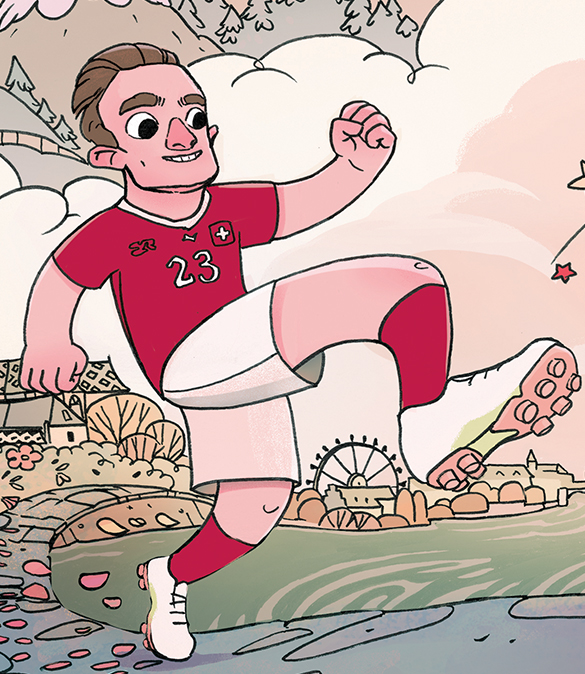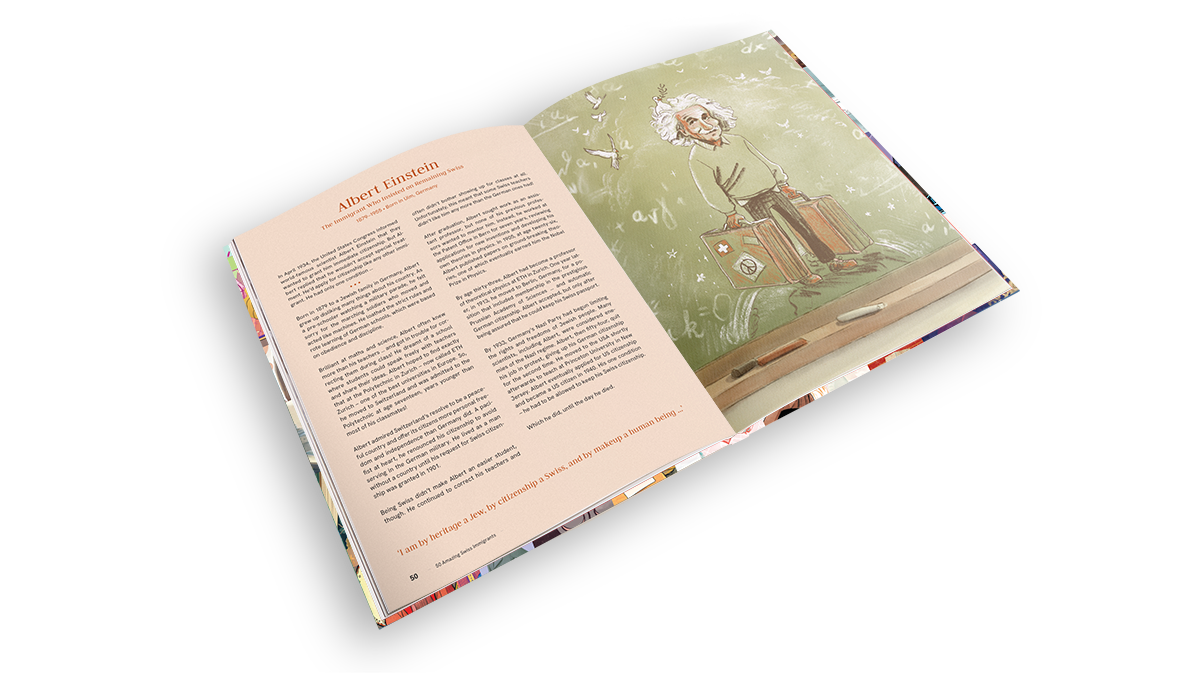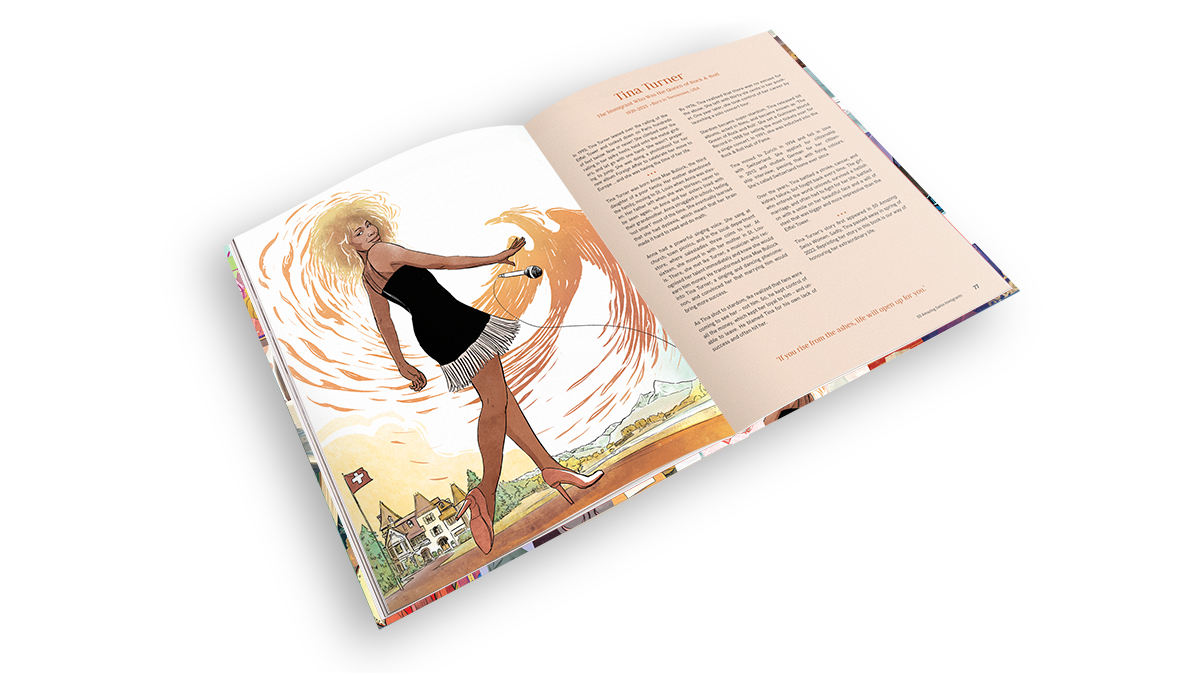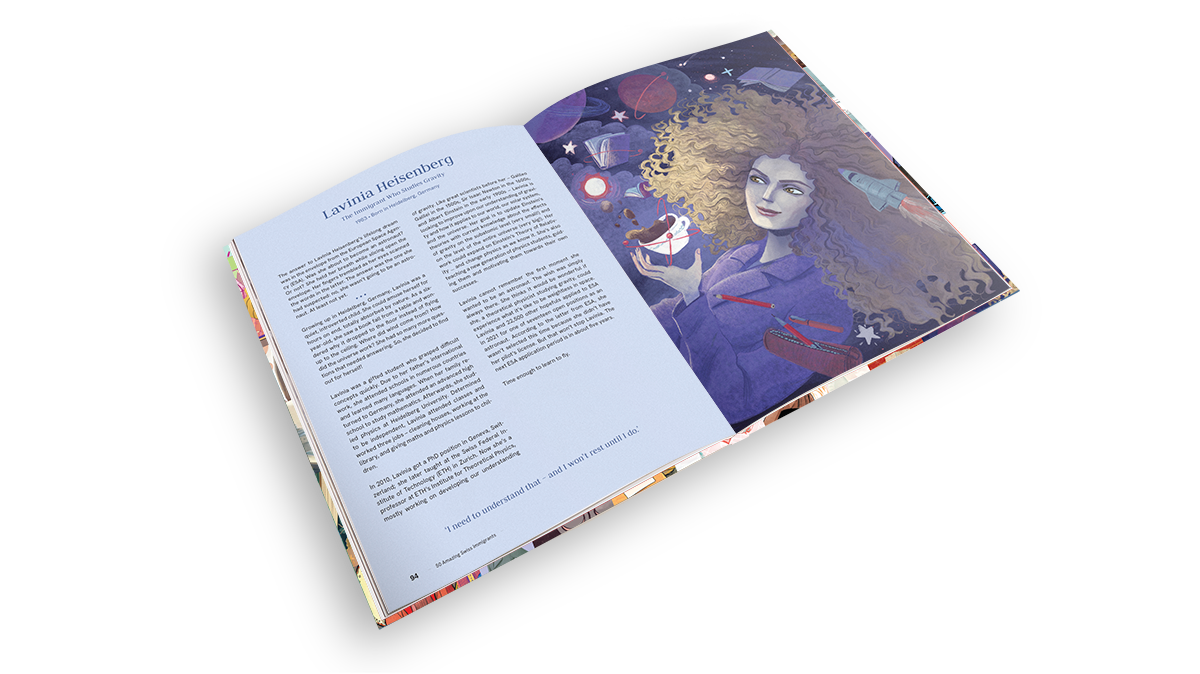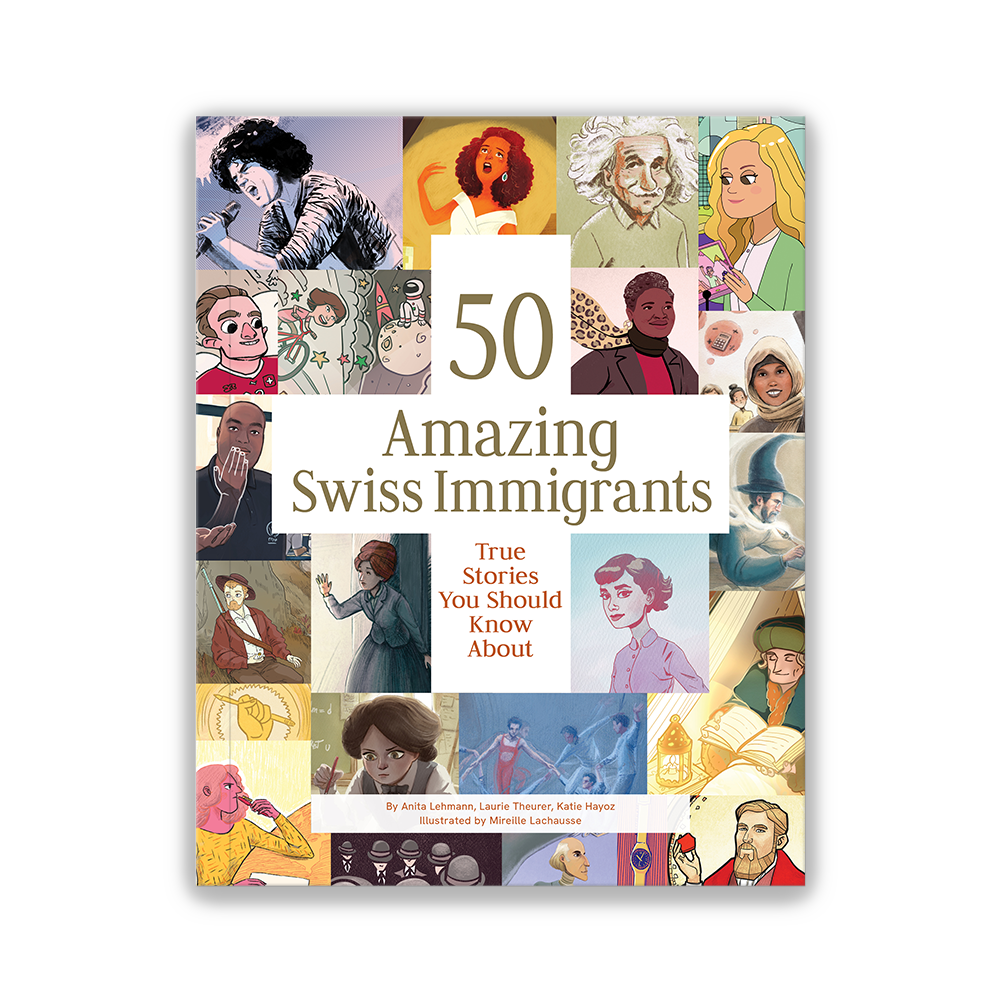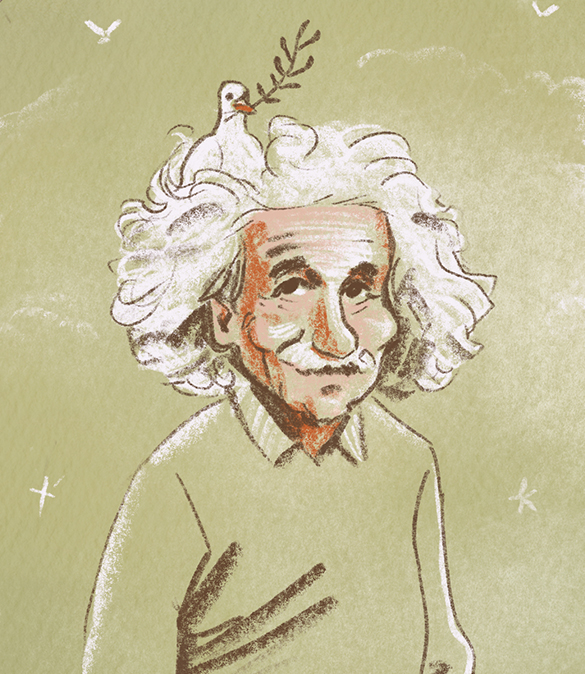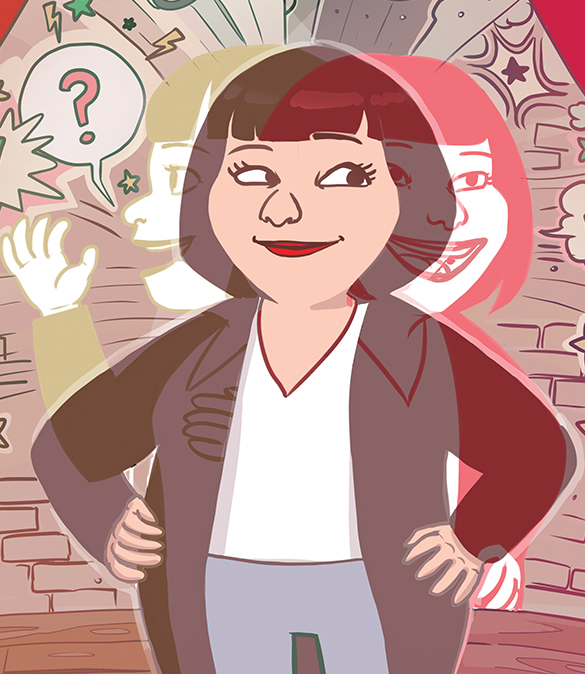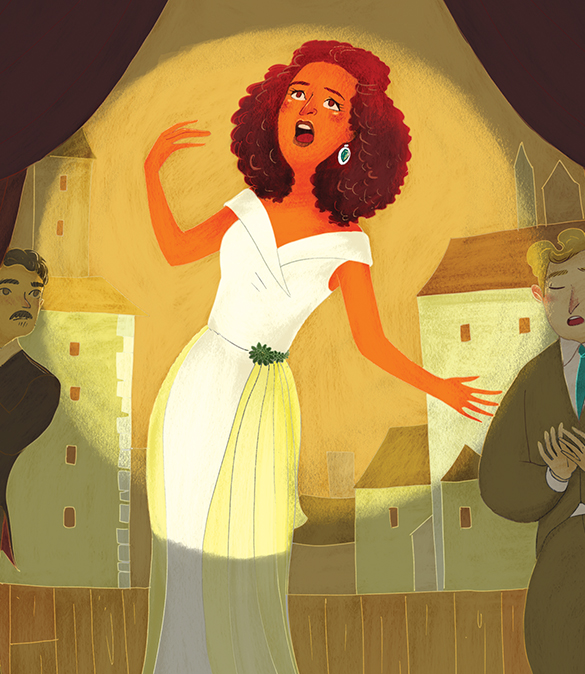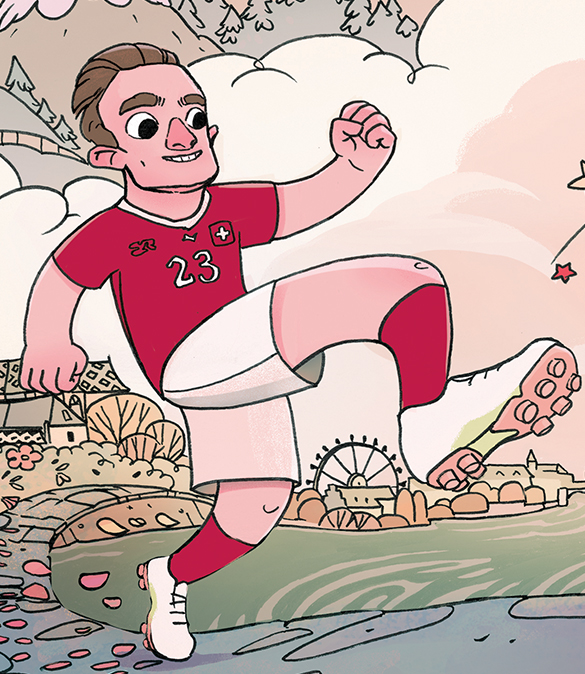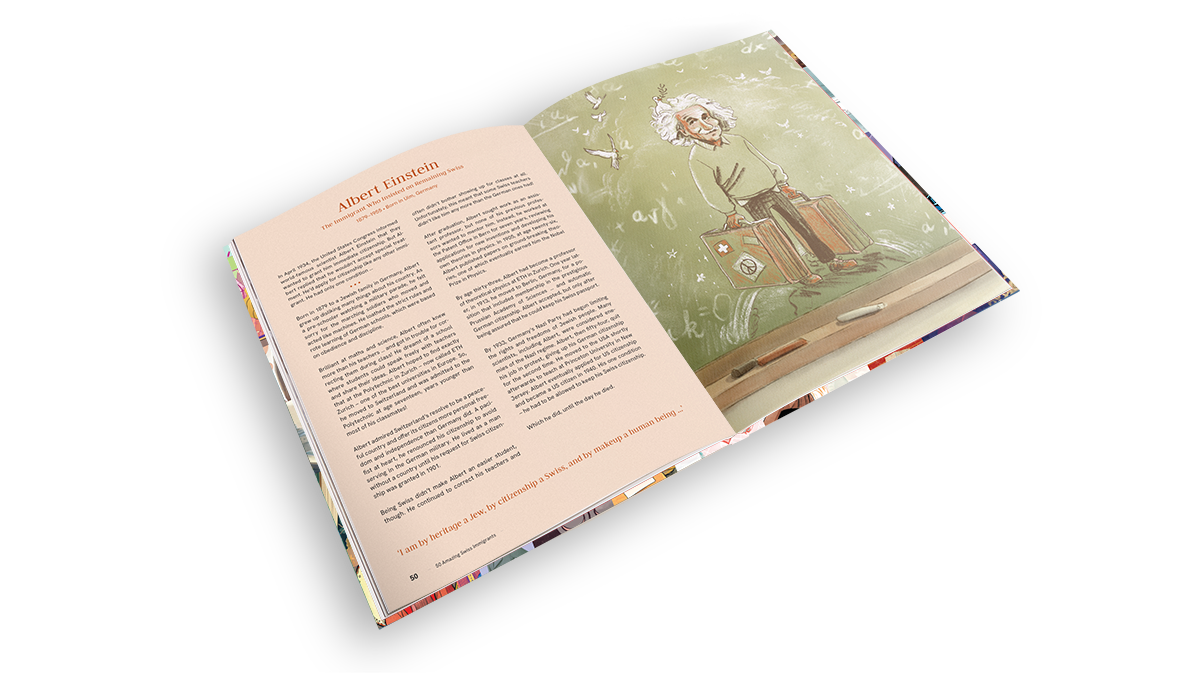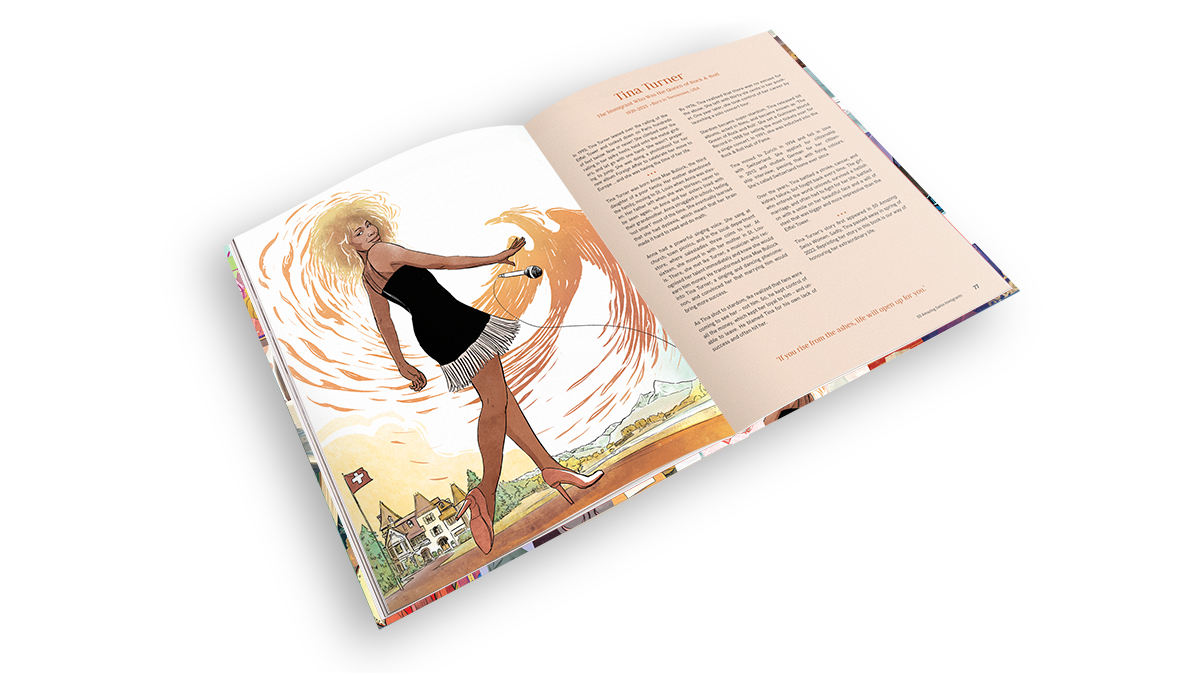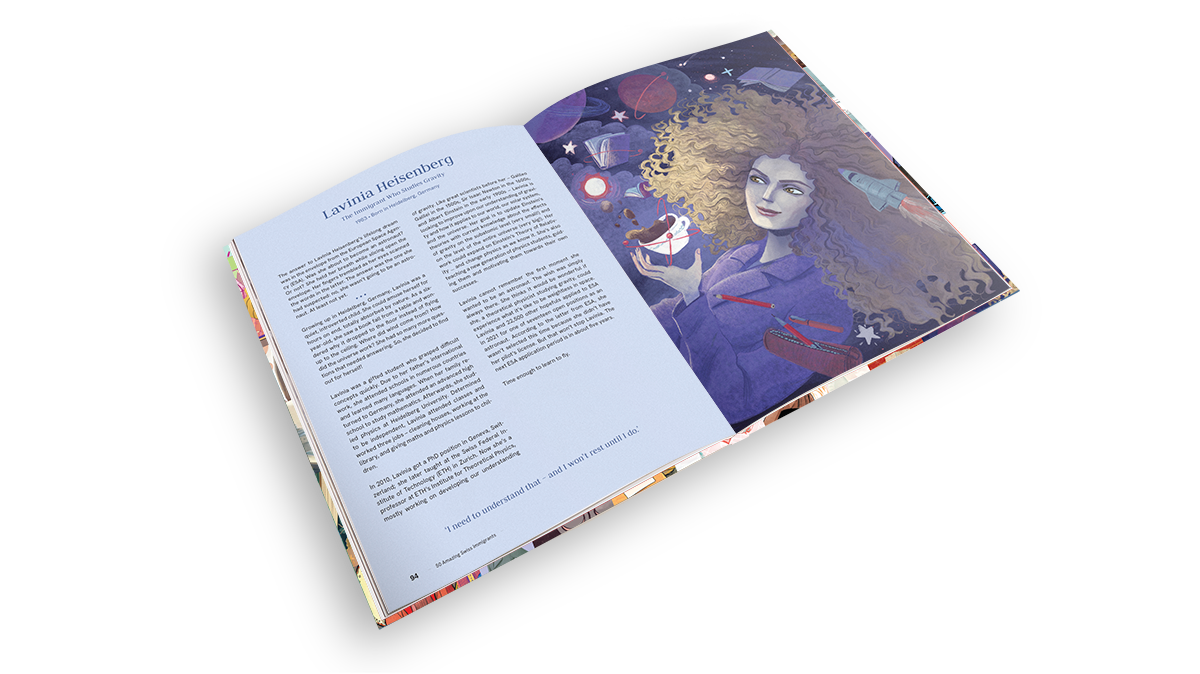 50 Amazing Swiss Immigrants
True Stories You Should Know About
The inspiring stories of 50 immigrants to Switzerland everyone should know about.
This book explores the diverse accomplishments and strengths of immigrants to Switzerland. One-page biographies give readers a glimpse into the lives of fifty cliché-breaking immigrants - both historical and contemporary - who inspire and intrigue. Each biography is completed with a unique colour illustration by Swiss illustrator Mireille Lachausse.
Read about famous Swiss immigrants in a new way, including Albert Einstein, Audrey Hepburn, and Xherdan Shaqiri, but also meet some lesser known heroes: Naima Serroukh, who fights extremism, Mehari Afewerki, who opened a restaurant run by people who cannot hear, or Tendol Gyalzur, who promised the Dalai Lama she would help rebuild Tibet.
These are inspiring activists, entrepreneurs, entertainers, athletes and other daring and ingenious people who have made important contributions to the world around them. Many have also endured great sacrifices. One thing is certain: Switzerland wouldn't be the same without them.
- Bestseller take two: Follow up to Bergli's 50 Amazing Swiss Women, with more than 10,000 copies sold in Switzerland. Same format, same illustrator, same authors (mostly).
- Diversity: Immigrants from 4 different centuries. Six different continents. Rich and poor.
- Empowering: Immigrants have done amazing things and immigrants have struggled--all of that is in this book.
- Famous and unsung: Albert Einstein, Charlie Chaplin, Xherdan Shaqiri and many never heard about in print before. About half are women.
Award-winning creators Anita Lehmann, Katie Hayoz, Laurie Theurer and Mireille Lachausse previously collaborated on the bestselling 50 Amazing Swiss Women book. This is the second volume in the illustrated 50 Amazing Swiss... series.
Find out more about the creators:
Mireille Lachausse: https://milapictures.com/
Anita Lehmann: www.anita-lehmann.com
Katie Hayoz: www.katiehayoz.com
Laurie Theurer: www.laurietheurer.com
Plus d'information

| | |
| --- | --- |
| ISBN | 9783038691471 |
| Pages | 112 |
| Dimension | 20 x 25.2 |
| Launch Date | 12.09.2023 |
| Marque | Bergli |
| Age | 8+ |