Melinda and Robert Schoutens have lived in Switzerland since 2007. Together with their children, they are a real outdoor family that spends a lot of time in the fresh air. They are never happier than when surrounded by mountains. Of course, this also applies in winter. With Helvetiq they have already published Fresh Air Kids Switzerland and Fresh Air Kids Switzerland : Hikes to Huts.
1) Hello to the whole family! Please introduce yourself.
TESSA: age 11
I like: Horseback riding and making crafts
I don't like: Broccoli
NOAH: age 13
I like: Building computers and hanging out with friends.
I don't like: Being ignored.
MELINDA: Let's just say I'm 25 at heart.
I like: Awesome people and the Alps.
I don't like: Cold feet.
ROBERT: age 47
I like: Apple cake and coffee.
I don't like: Wet socks.
2) After hiking in the Alps, it's time for a book on winter activities. As privileged testers: which one did you like the most?
TESSA: I loved horseback riding!
NOAH: I loved sledding the most!
MELINDA: I love snow hiking in any location with awesome views!
ROBERT: Learning to ice-skate outdoors.
3) Many activities are related to animals in your book, so what was your favourite animal activity?
TESSA: Horseback riding in the snow!
NOAH: The squirrels we met on the trail were awesome.
MELINDA: The memories from the international dog race will stay with me for a long time. The bond between man and canine is beautiful to witness.
ROBERT: The friendly birds we met in the woods on one of our theme-trail hikes.
4) What do you think you should always have with you for a winter expedition?
TESSA: The right gear!
NOAH: Warm clothes!
MELINDA: The tiny maps of the area that are available at the lift stations. Those little guides are so helpful.
ROBERT: Packing hot tea in a thermos is always a nice way to warm-up. Plus, cookies and the experience is all the sweeter.
5) What activity would you recommend for someone who wants a 100% Swiss experience?
MELINDA: Anything with the Matterhorn as a backdrop. Whether that be hiking, snowshoeing, taking a scenic train, or sitting on a terrace at a hut with the Matterhorn in view. Priceless!
ROBERT: Being in the Alps and arriving at a hut, promptly sitting down and eating fondue, raclette or Älpermagronen and taking in the views. That is 100% Swiss. Oh, and don't forget the wheat beer, it always comes down to the beer.
6) For children: is it easy to follow your parents to all these places?
TESSA: Yes! It's fun because we get to see new places and we get to experience new things.
NOAH: Not always, but overall, the whole experience was really fun!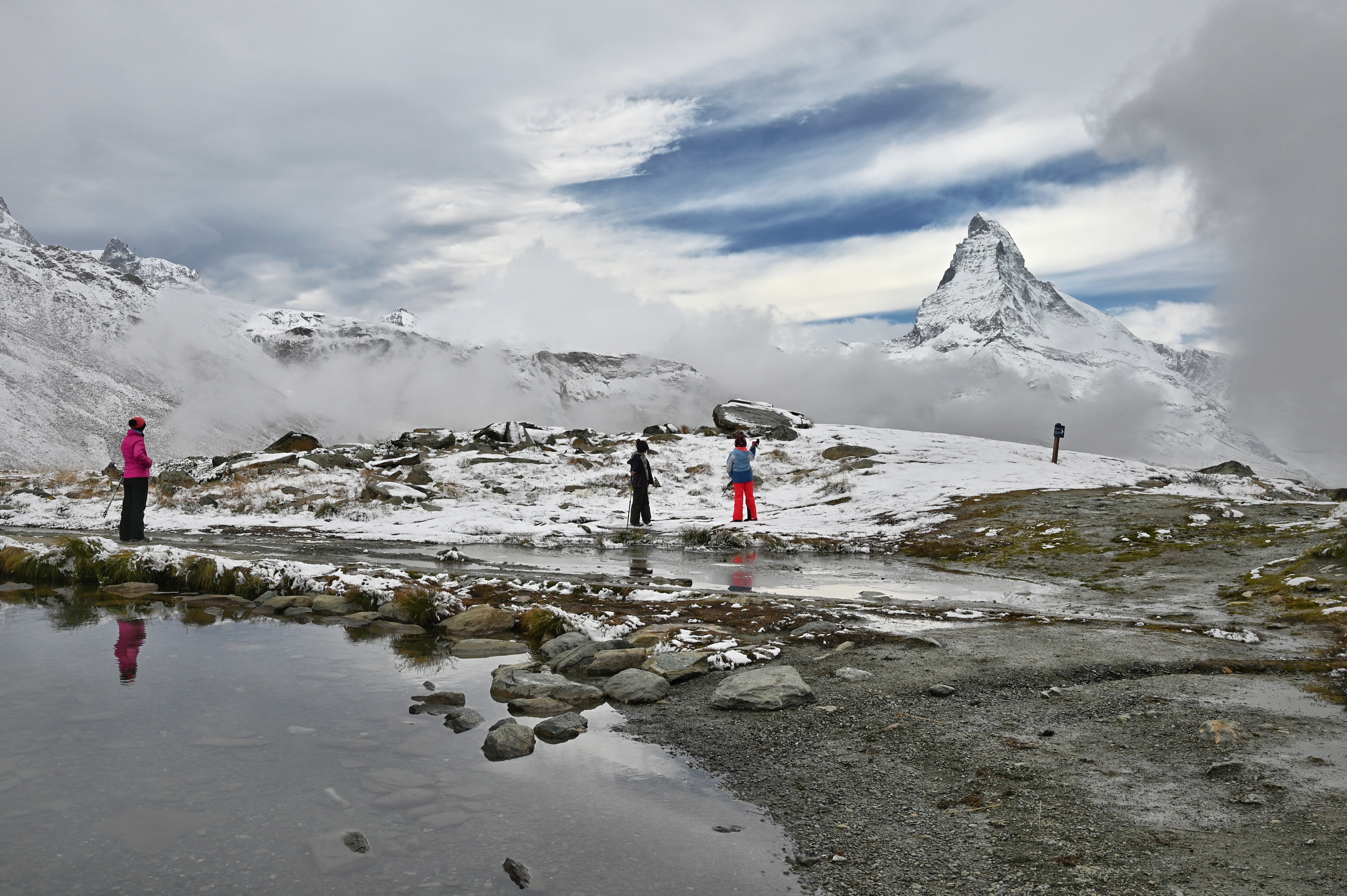 7) For parents: is it difficult to find a variety of activities that are also suitable for younger children?
MELINDA: Honestly, no. Switzerland is a haven for family-friendly activities and with the right research and mindset, this small country has endless outdoor possibilities.
ROBERT: Nope! There is so much to do in Switzerland it is almost ridiculous!
8) Any last words?
It has always been our mission to inspire families to connect with nature one outdoor experience at a time. We hope our readers touch the pages of our books and feel our love of the natural world seeping through all of the pages. We are always grateful to all of those who place their trust in us and purchase our books. Because of you, we feel compelled to continue researching and writing.