Tim Rogasch, Polina Okean
All the mushrooms are mixed up! Gather the trio of your color in a set to win the round, but be careful not to keep poisonous mushrooms in your hand…
Delivery date?
Shipping cost?
Delivery via UPS carrier.
Shipping fees 15€.
Free delivery from 100€.
Minimum order 50€.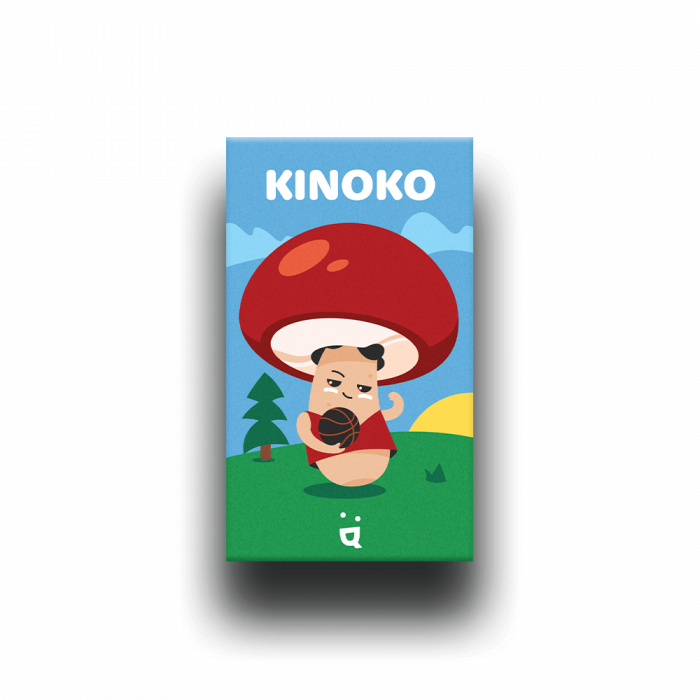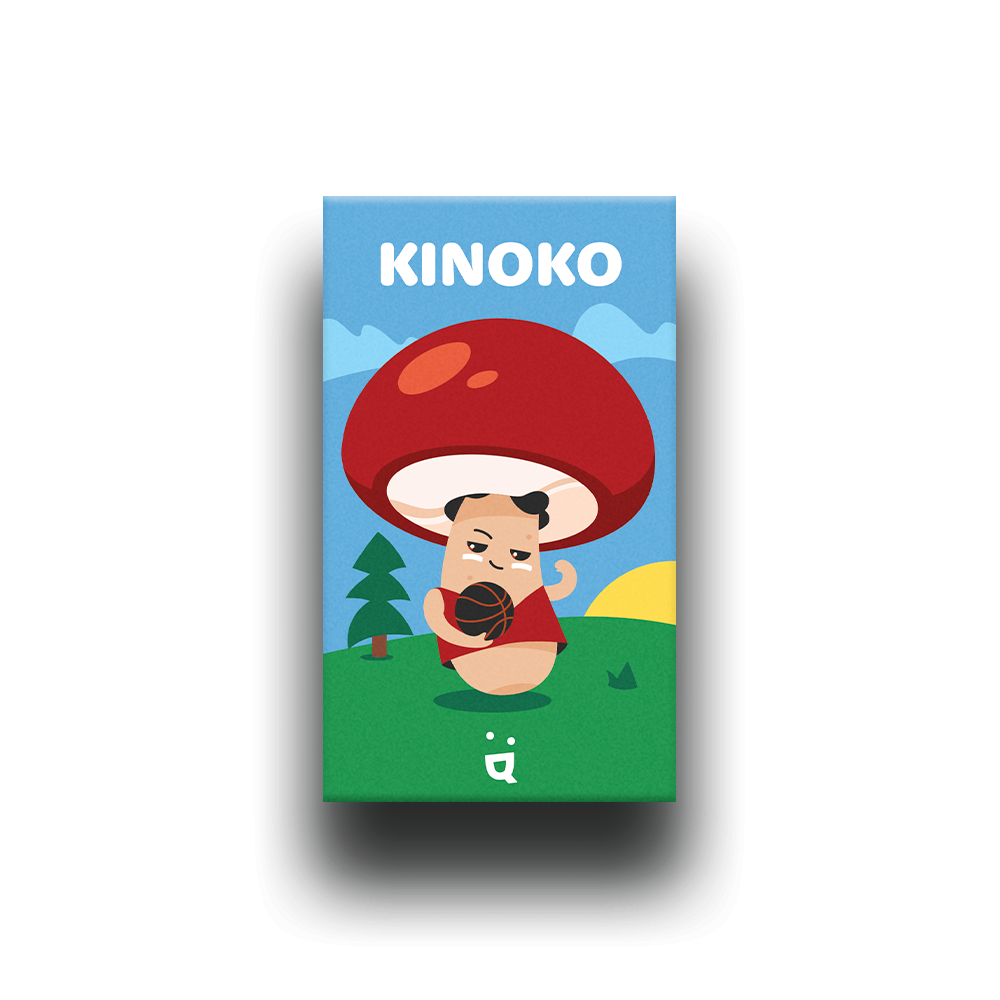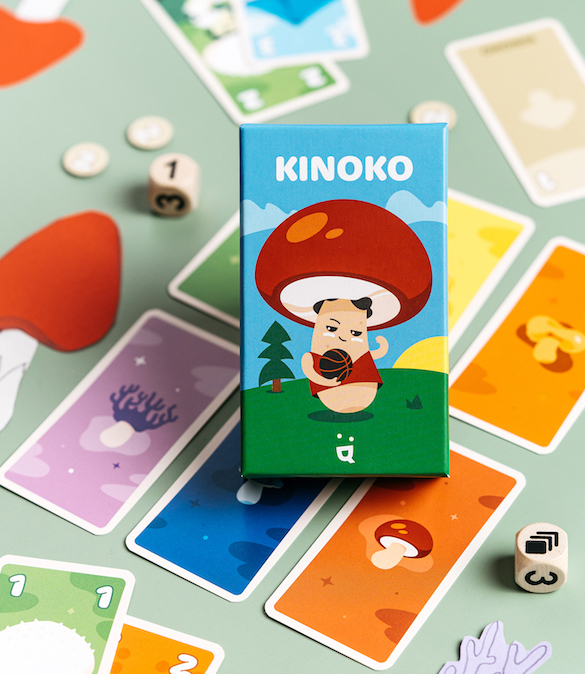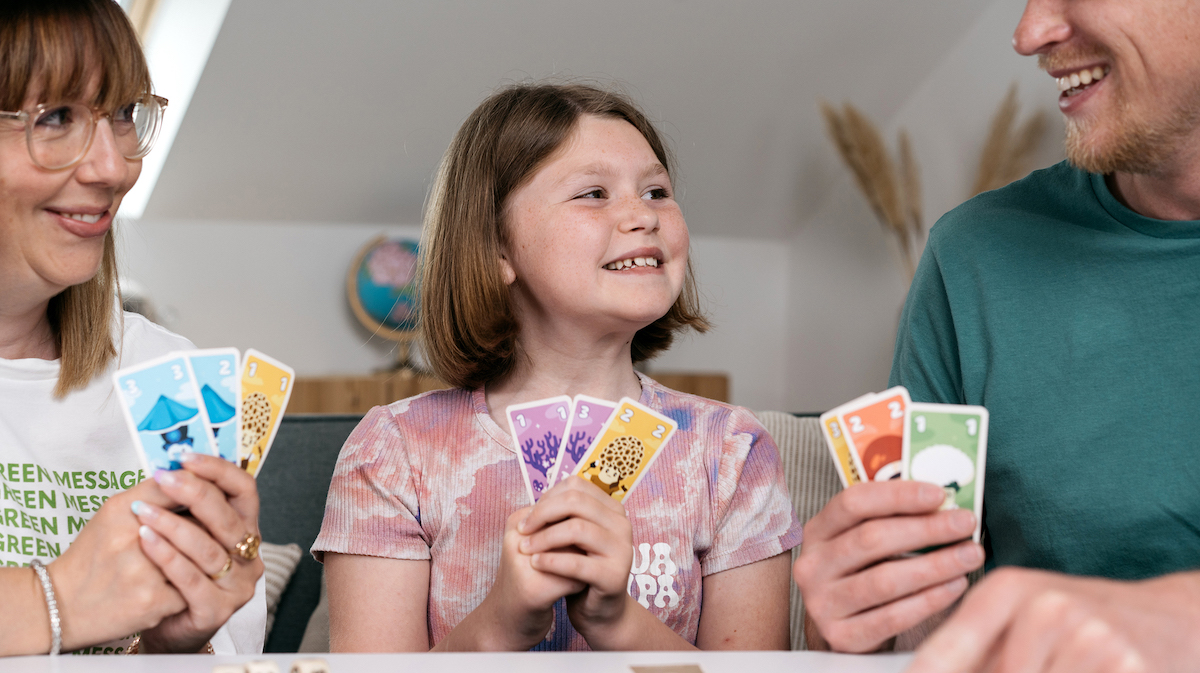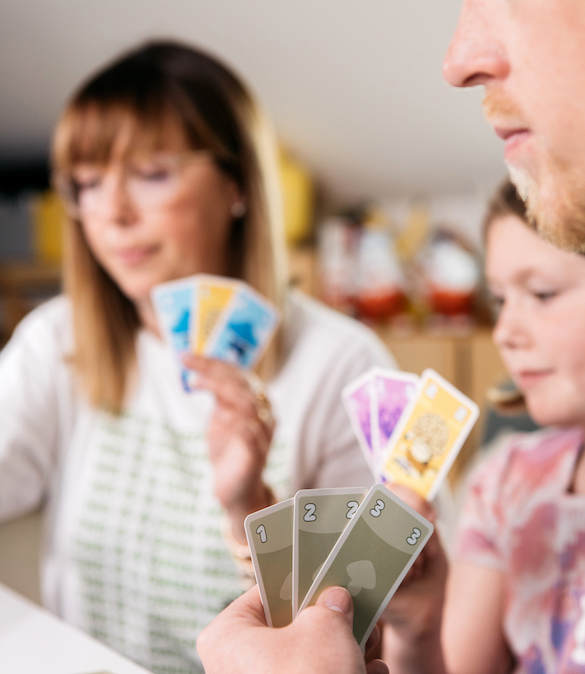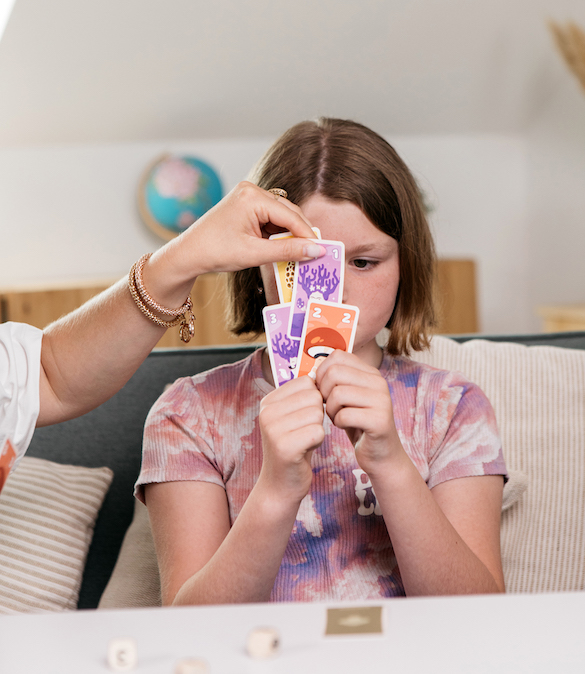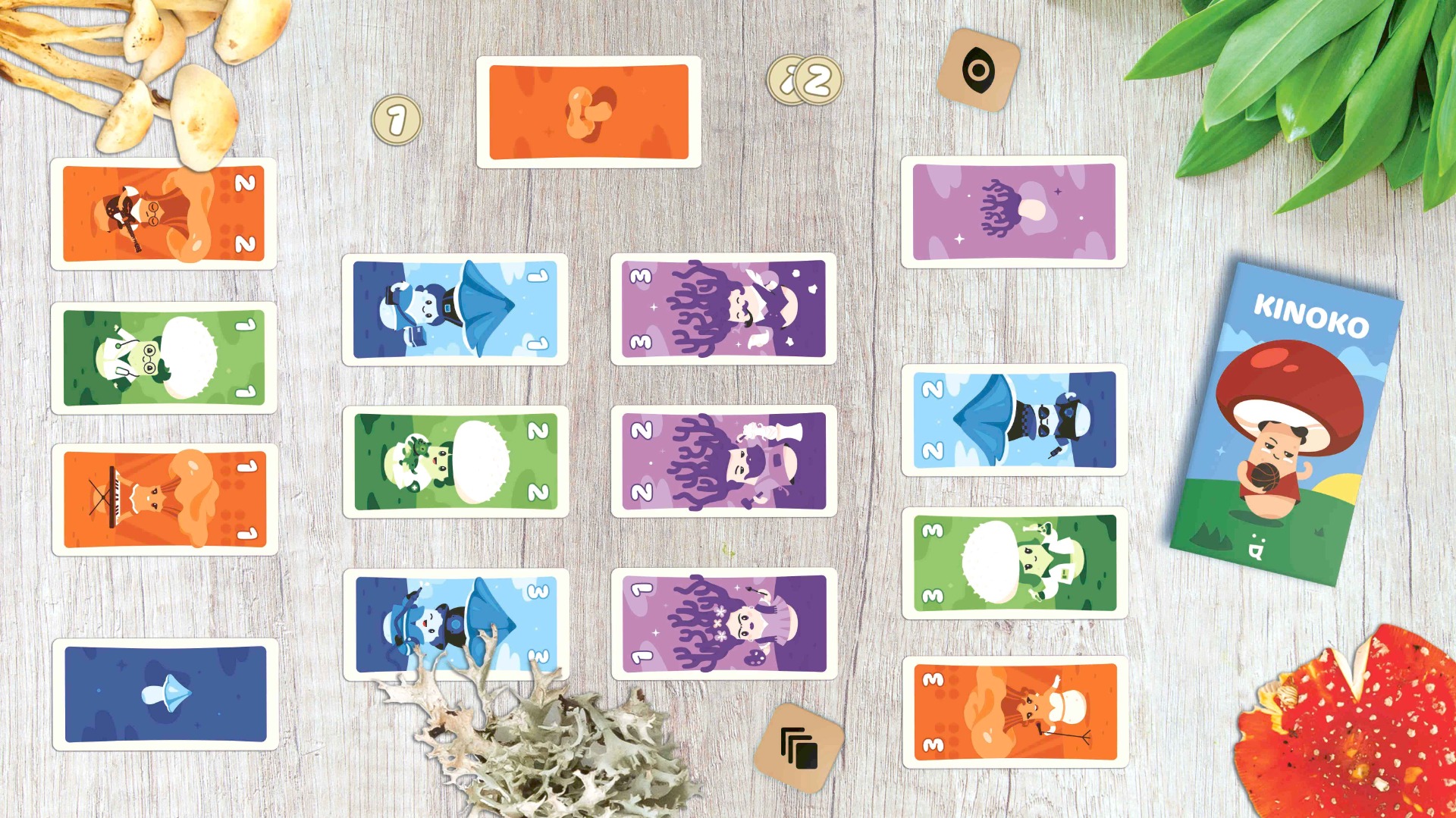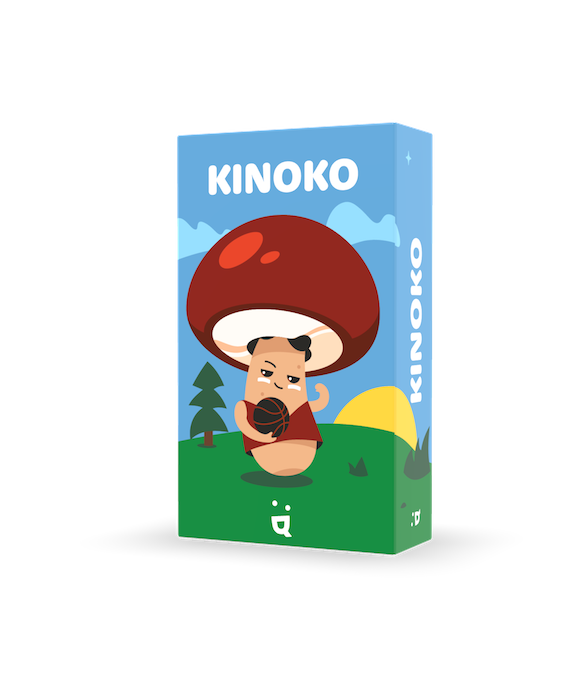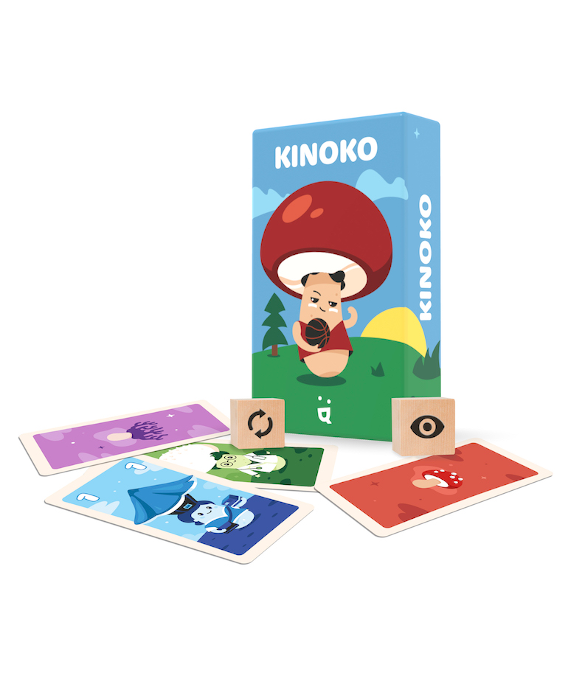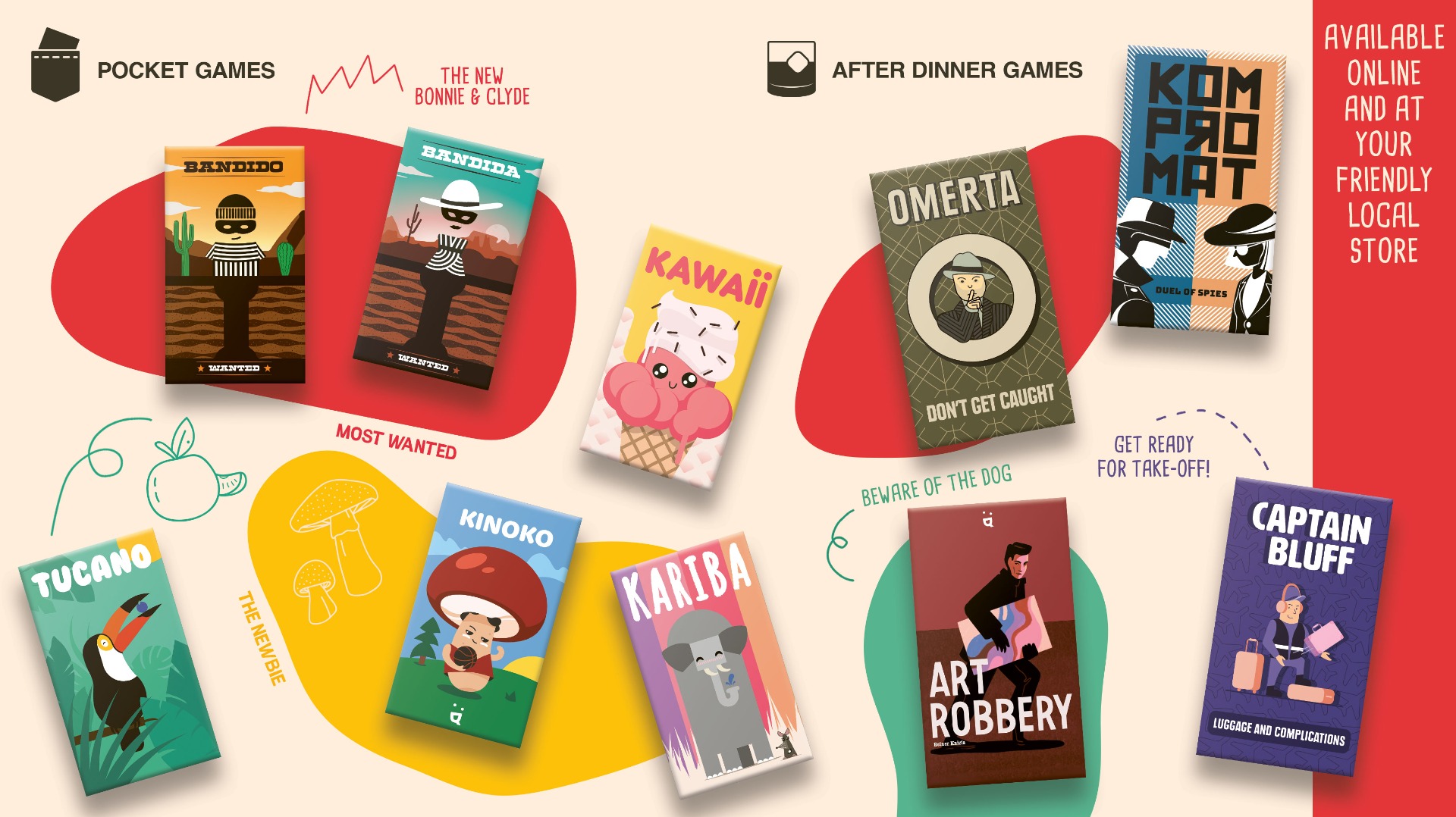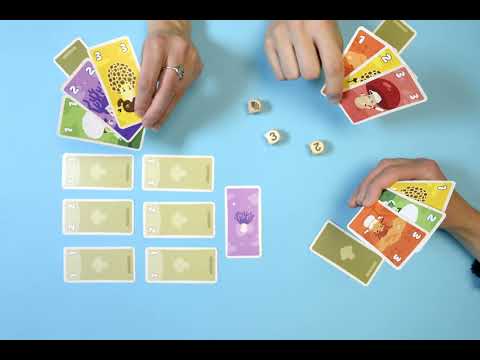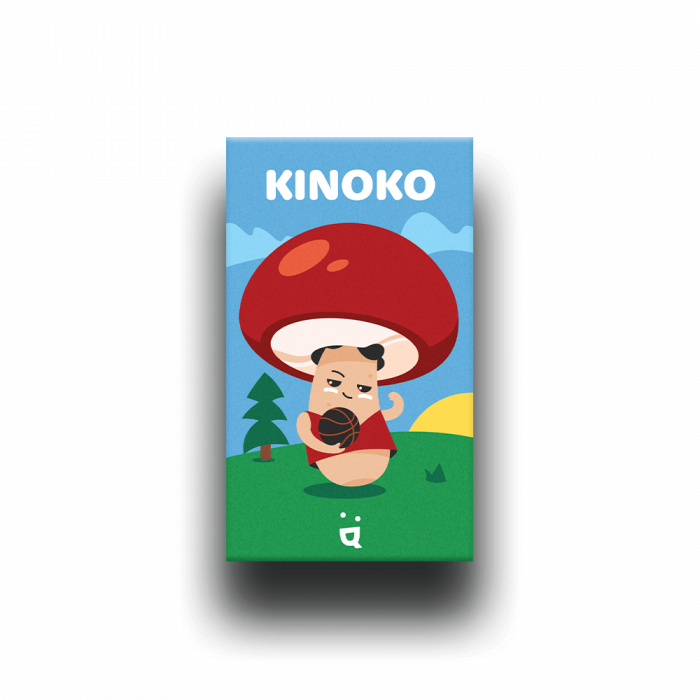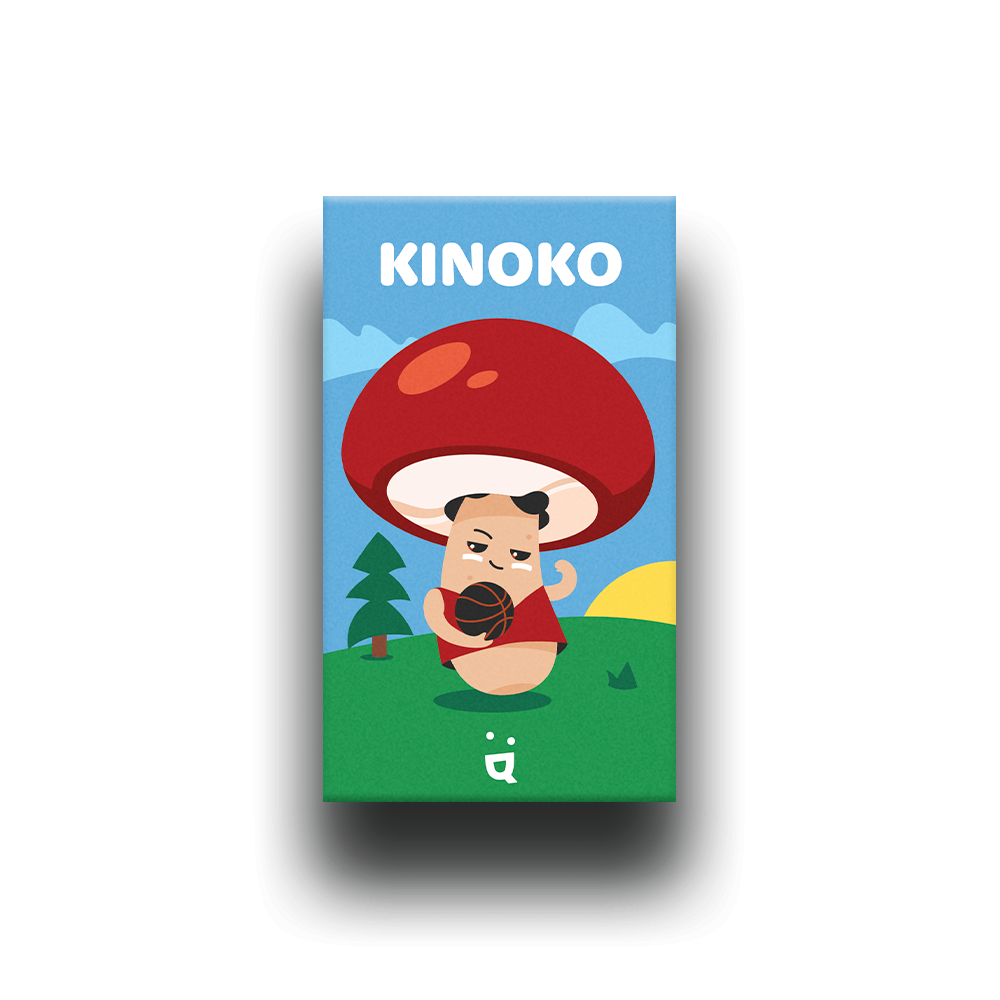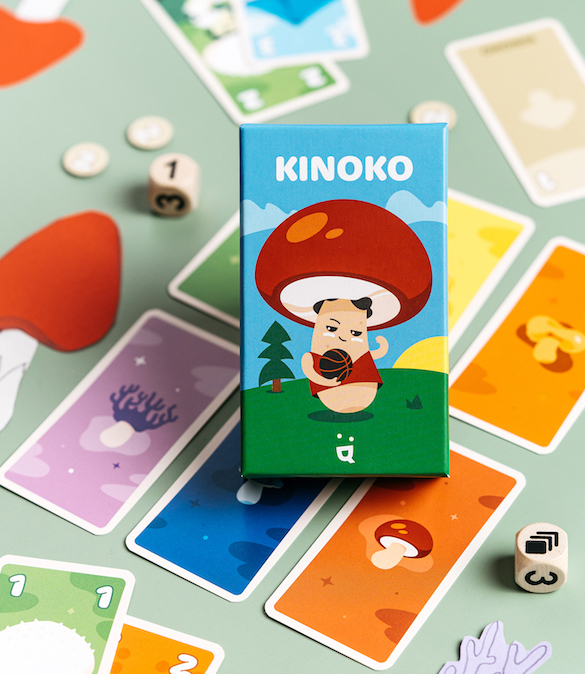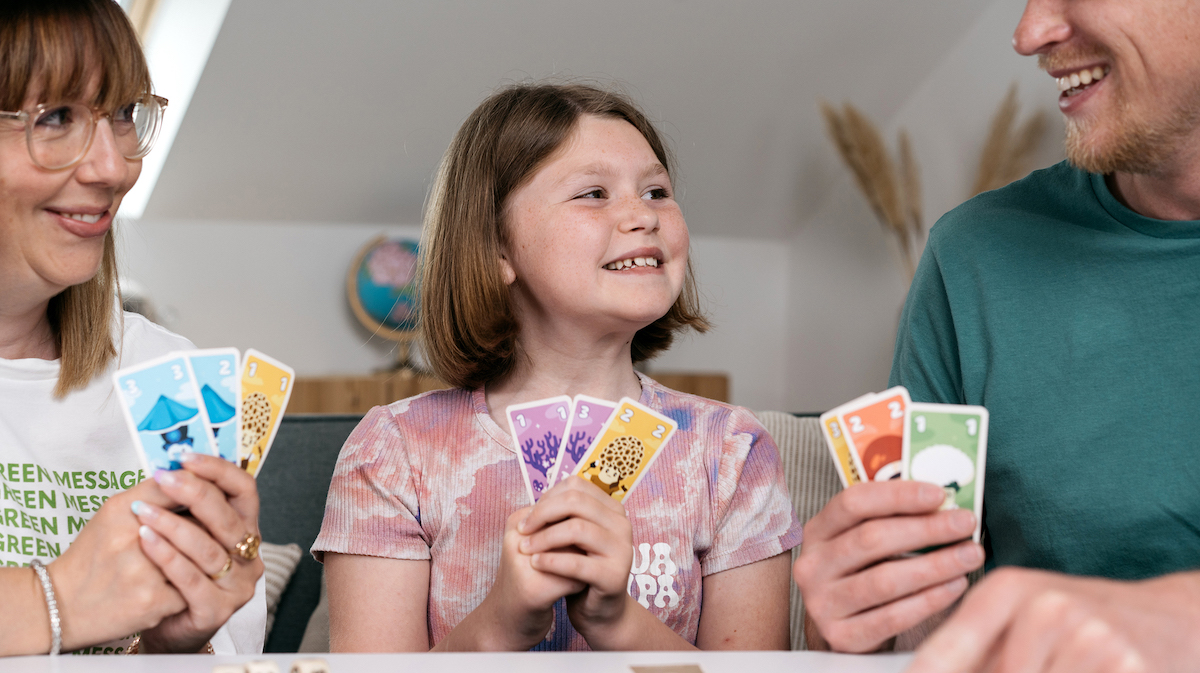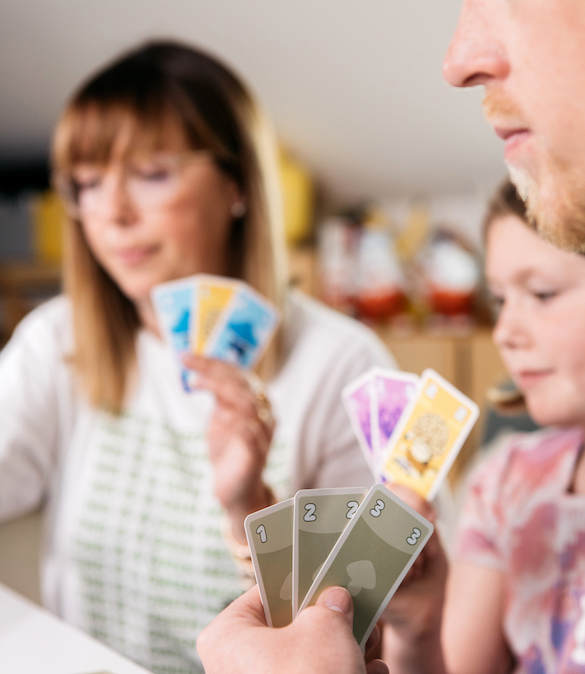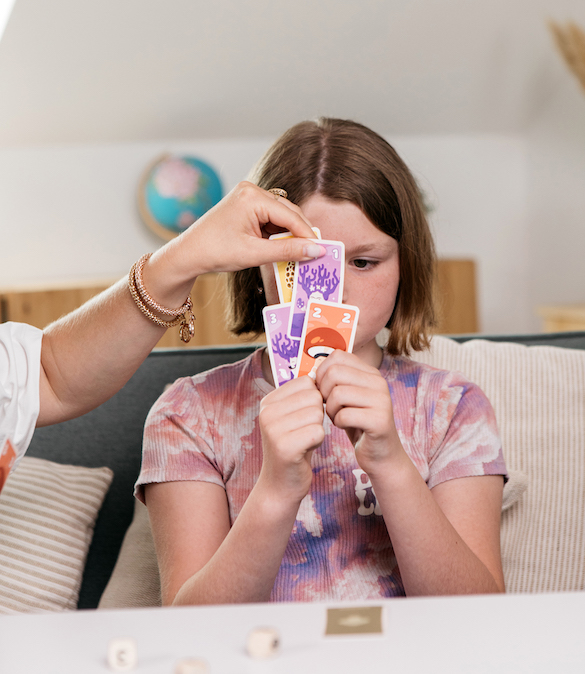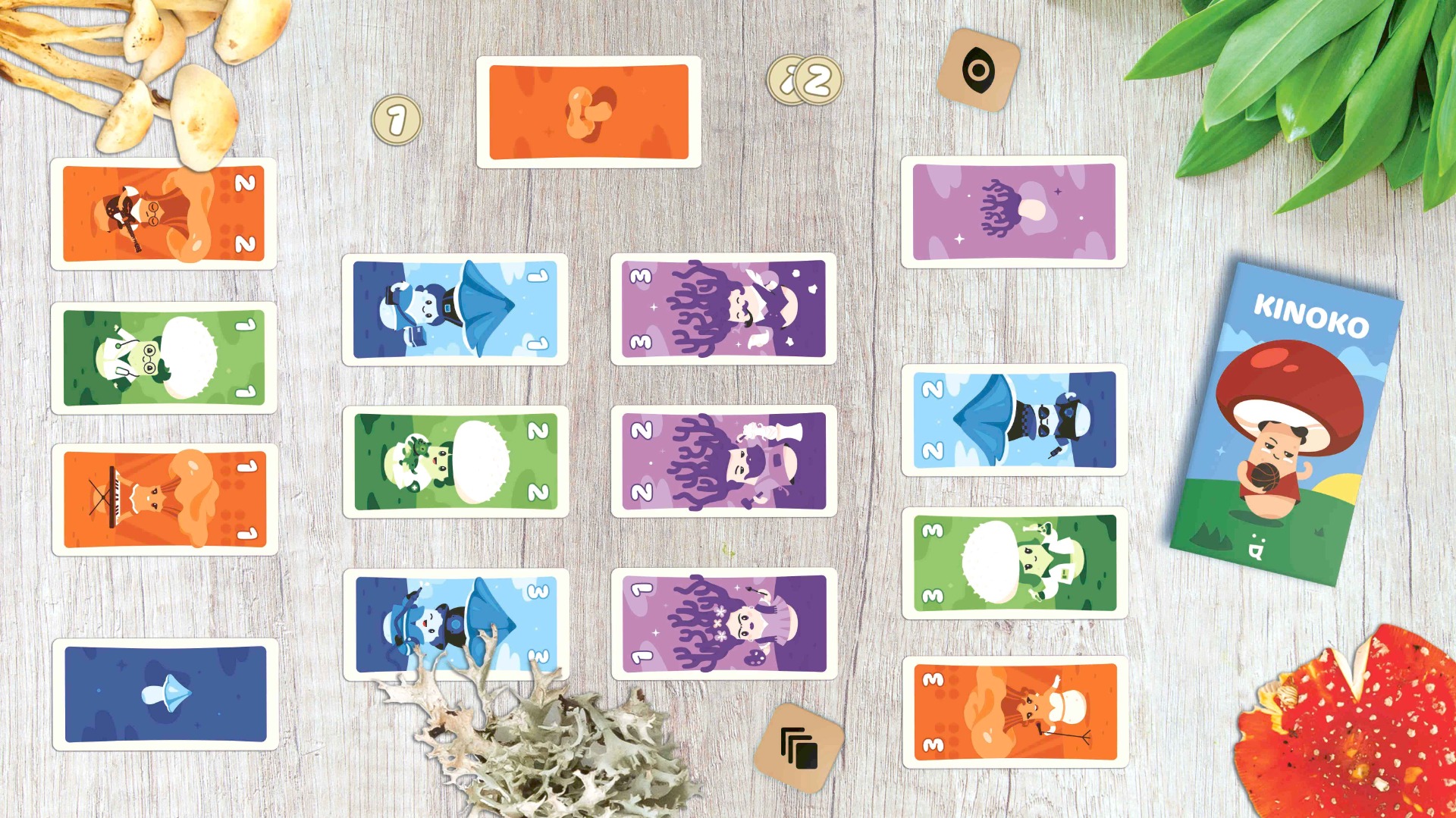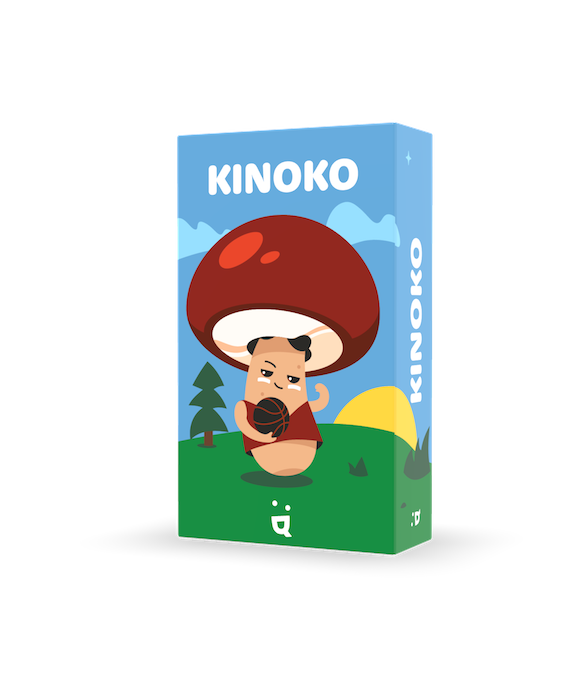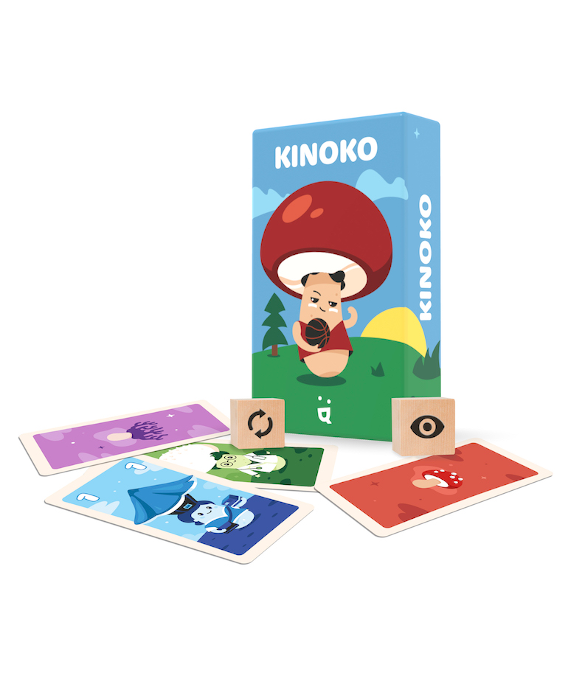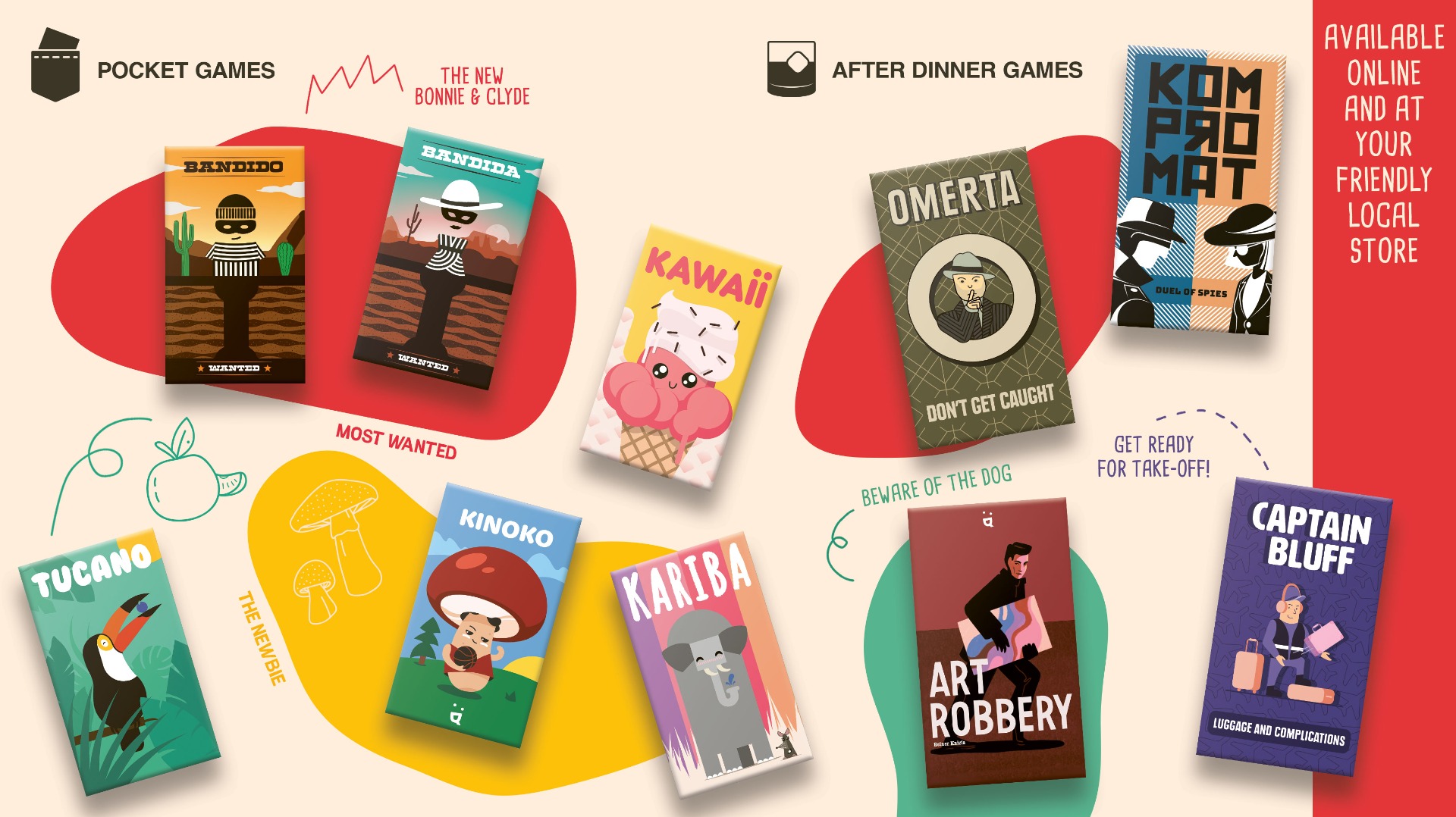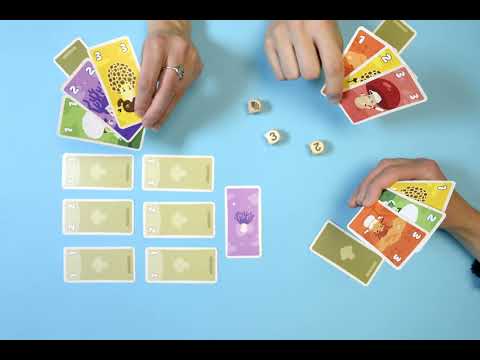 Kinoko
All the mushrooms are mixed up! Gather the trio of your color in a set to win the round, but be careful not to keep poisonous mushrooms in your hand…
Kinoko is a competitive deduction and dice game in which players try to gather their trio of mushrooms by swapping cards. The trick? You only know the value of your cards (1, 2, 3) but not their color.
Gathering the trio will earn you 2 points, but having in your hand a poisonous mushroom will make you lose 1 point. The game stops when a player gets 4 points.
For ages 7 and up.
Goal of the game
Collect the 3 Mushrooms in your color and score the most victory points to win the game.
Game components
24 cards in 6 colors, 3 Mushroom cards per color, 1 Family card per color, 3 dice, 12 score tokens, 1 rulebook
• Only the other players know your hand!
• Memory and deduction, set collection, dice game
More Information

| | |
| --- | --- |
| EAN | 7640139532961 |
| Players | 2-4 |
| Dimension | 6,5 x 11 x 3 cm |
| Brand | Helvetiq |
| Age | 7+ |
| Duration | 20' |
| Collection | Pocket Games |