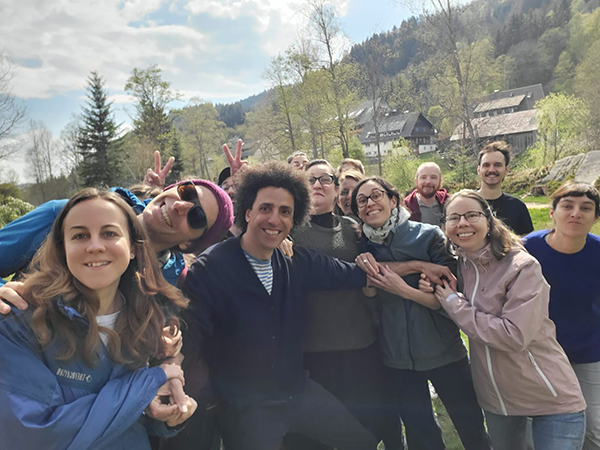 Twice a year, we feel the need to pull back and pull up as a team. In early May, we chose to go to the Black Forest. What a nice setting to catch our breath !!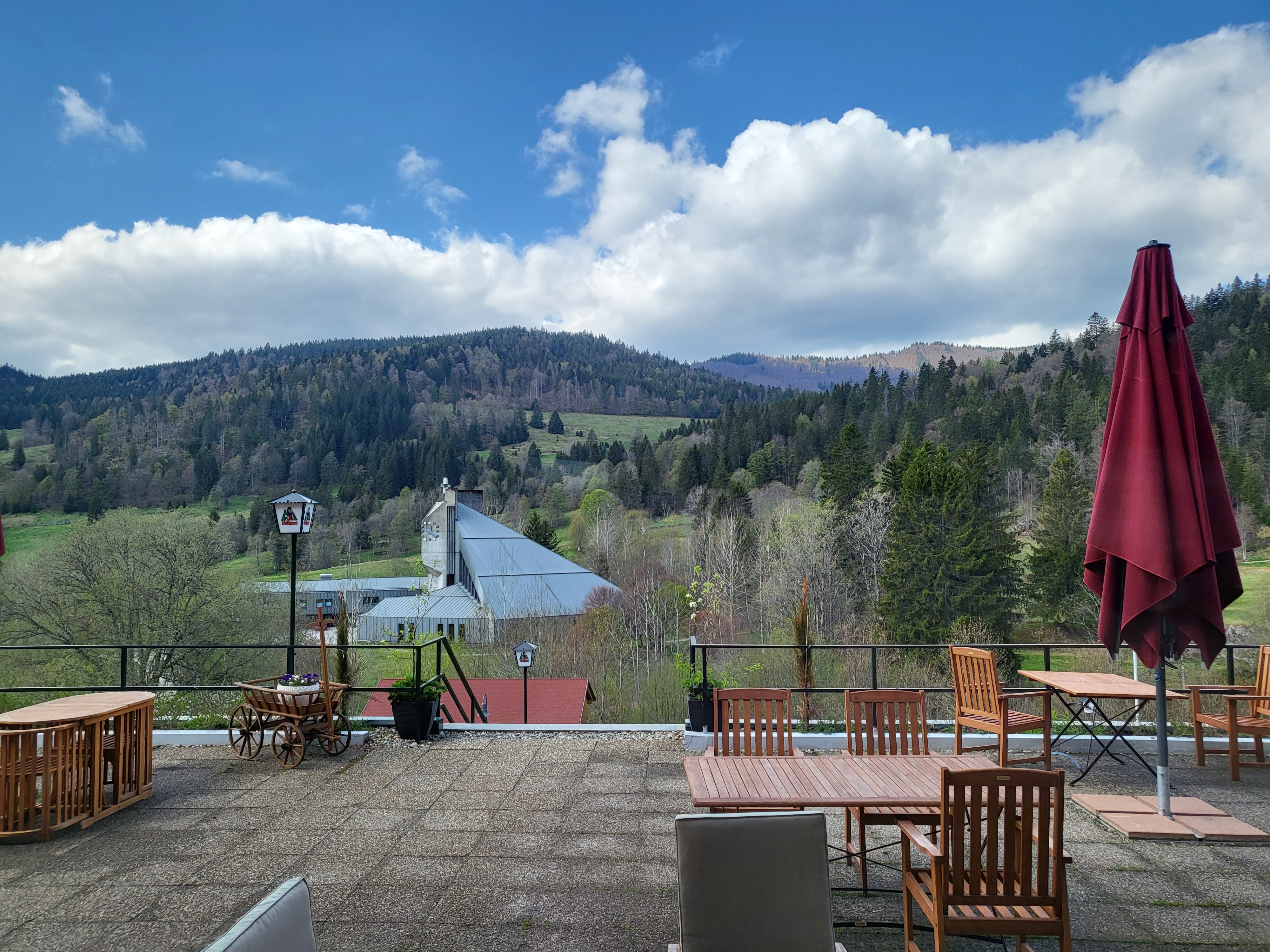 Richard had recommended a hotel that provided everything, from food to work rooms and of course German beer. It was possible to reach it with a small carbon footprint thanks to public transport, guided by Jonas, the master of group tickets - we were 18 because we were welcoming new colleague Manon
.
We started with a hike along a waterfall, through a beautiful forest and ending at the door of happiness.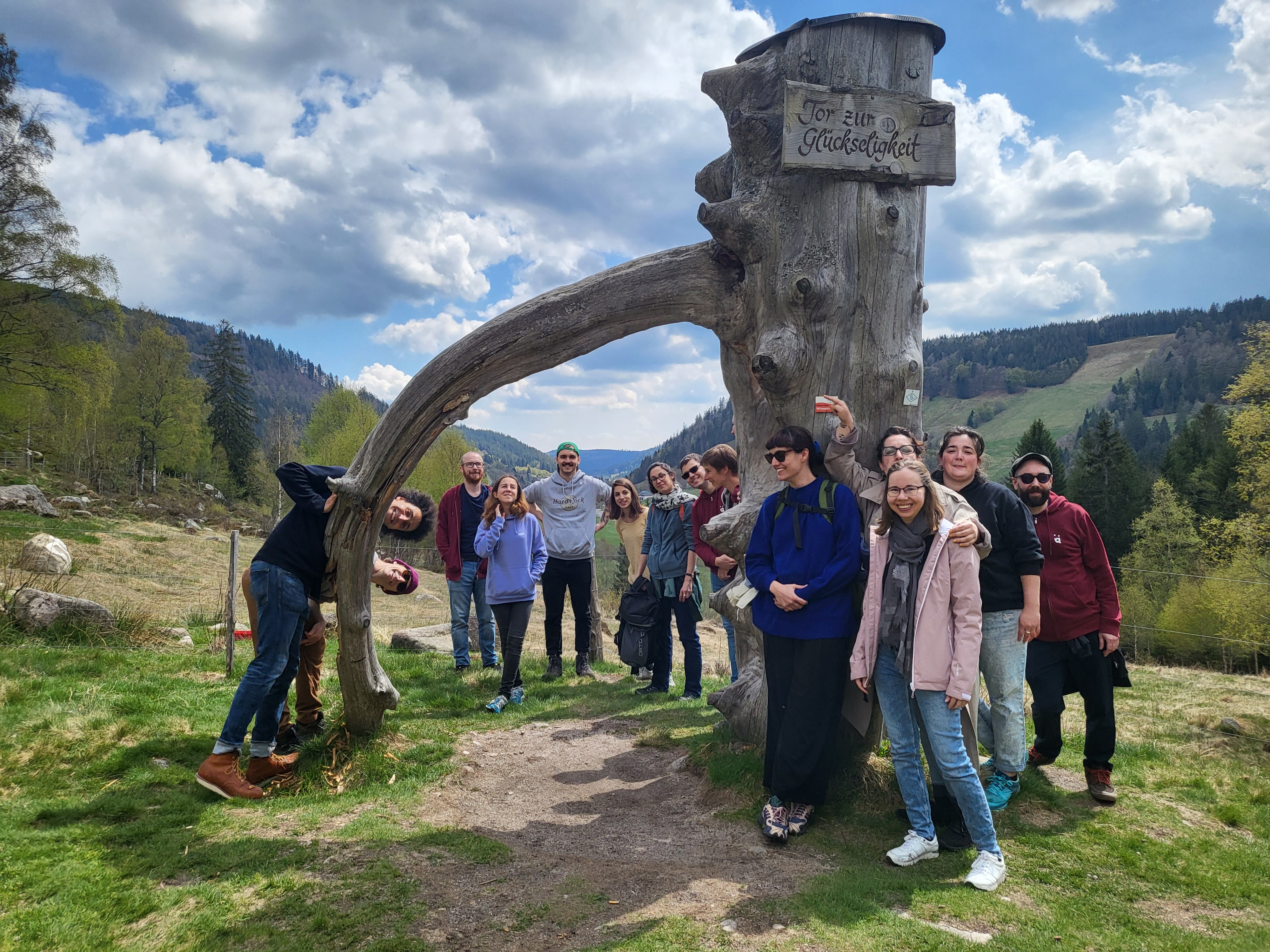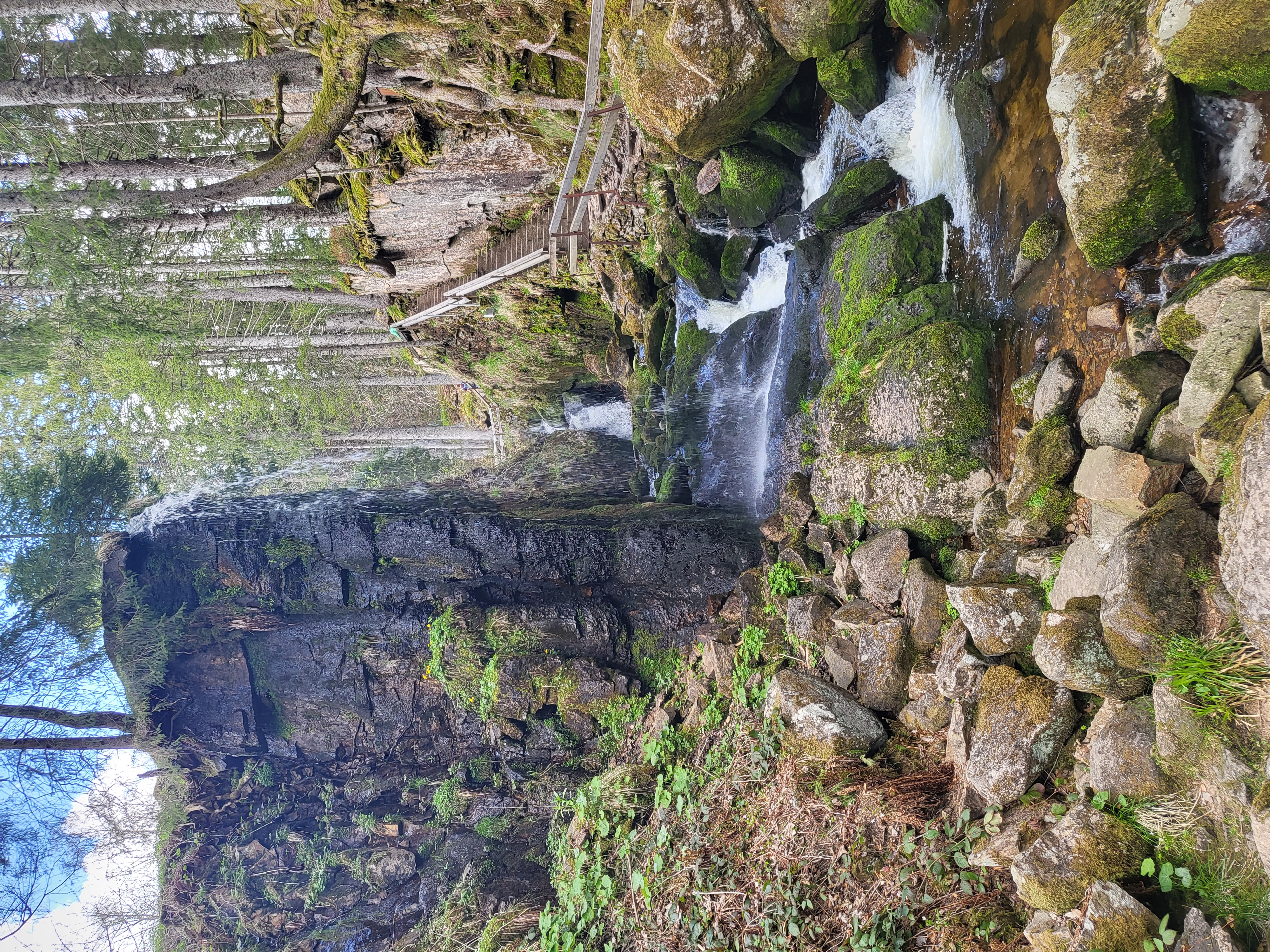 At the top of the agenda was to get to know each other better. We drew and discovered amazing stories. It ended with an improvised art exhibition by popular demand.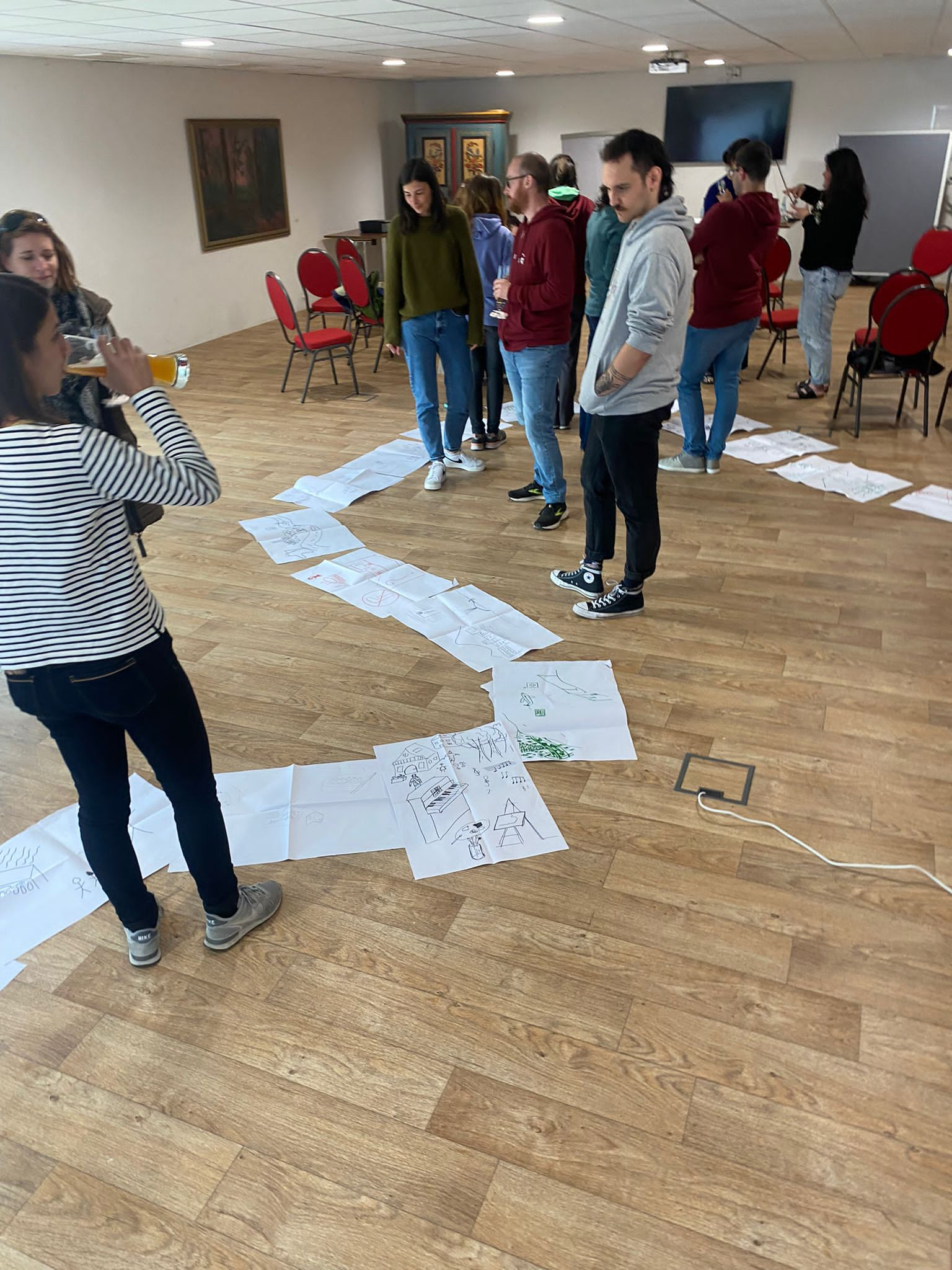 Before going to the Black Forest, we created an elaborate schedule. The truth is that we left it aside to allow for the right cadence while keeping objectives in mind.
We flew at different altitudes during the rest of the program. We talked about our purpose - opening the world. We talked about what believe in - people are passionate to learn and have fun when it is made accessible.
We spent time dissecting our editorial programs, who does what and who should know what and when. To be continued.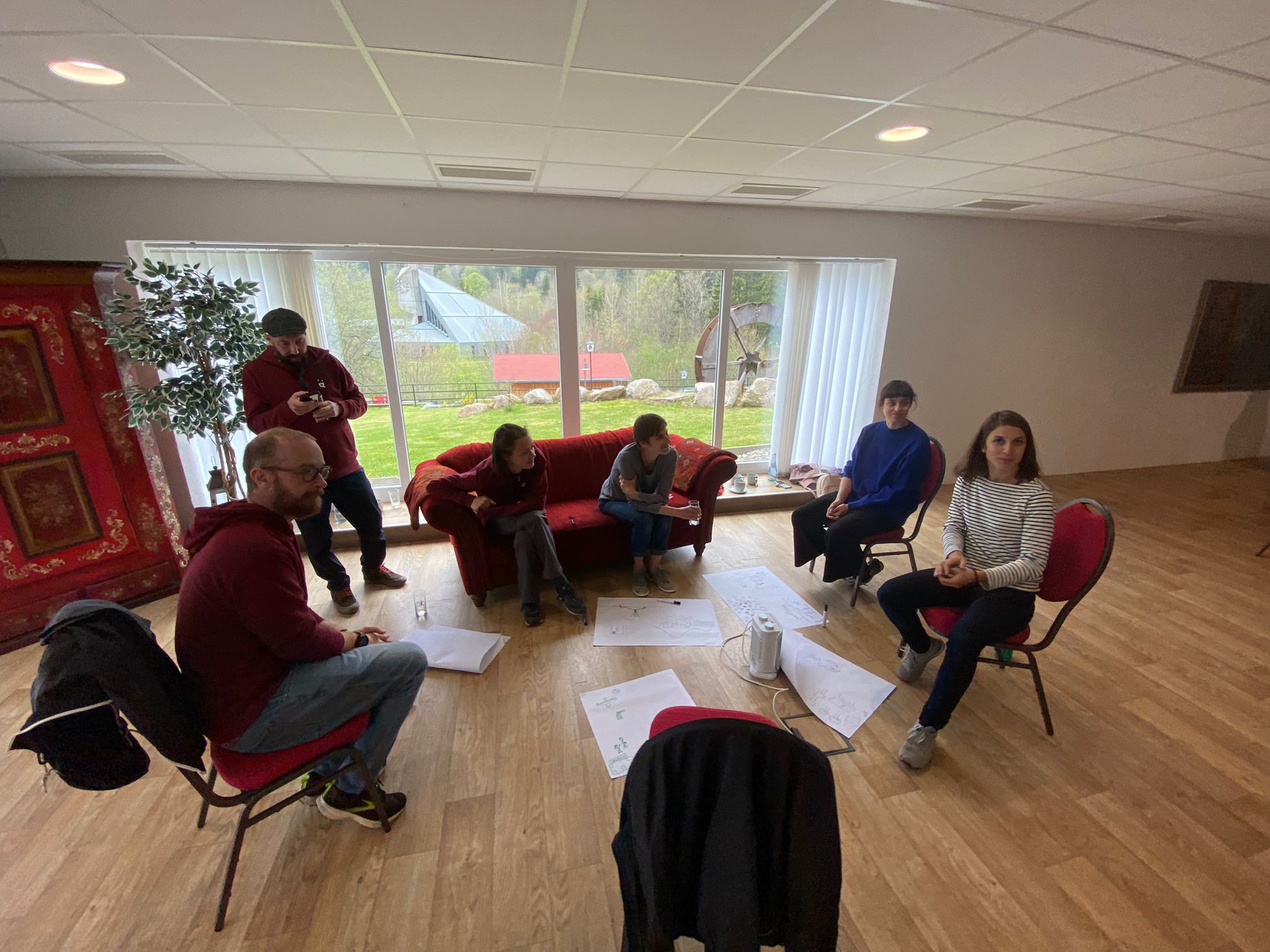 In between, we chose temporary tattoos for each other, played a hilarious photography game Mathilde brought with, danced to the sound of boomboxes and the lights of smartphone stroboscopes and took turns sitting in the appreciation seat. When you sit in it, colleagues bombard you with what they appreciate about you. We did it for one third of the team and cannot wait to do it for all.