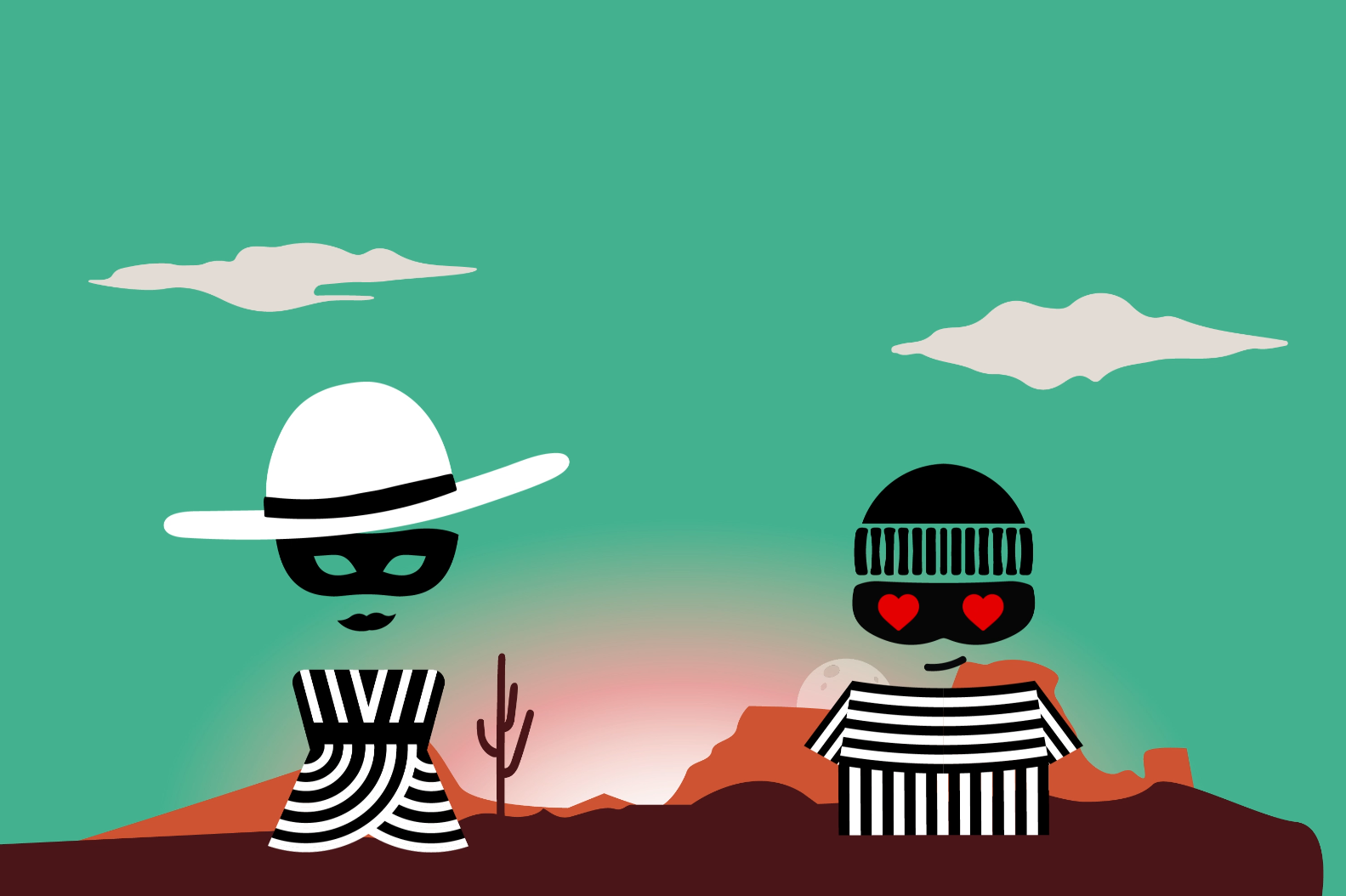 For four years, Bandido tried to escape from prison all by himself - and the mission of the game was to prevent that by closing off every tunnel. Now he gets support. Bandida, the female escape champion, turns the roles of the game upside down. Hadi Barkat, founder of Helvetiq, explains how this sequel came about.
The making of Bandida: interview
Helvetiq:

In 2016 Helvetiq released the pocket game Bandido. What did you like about this game that you decided to take the chance?
Hadi Barkat: It was love at first sight. Bandido was the first and only game to date that we signed on the spot. Sitting across the table from Martin, I just loved the rules' simplicity and the intuitive challenge. The prototype was called Gator Gutter. The funny thing is that I carried it in my bag for a year before we finally sat down to decide on the theme and illustrate it with our designer Lucas Guidetti Perez. Had I known it was going to be this phenomenon, I would have worked on it much faster. Duh!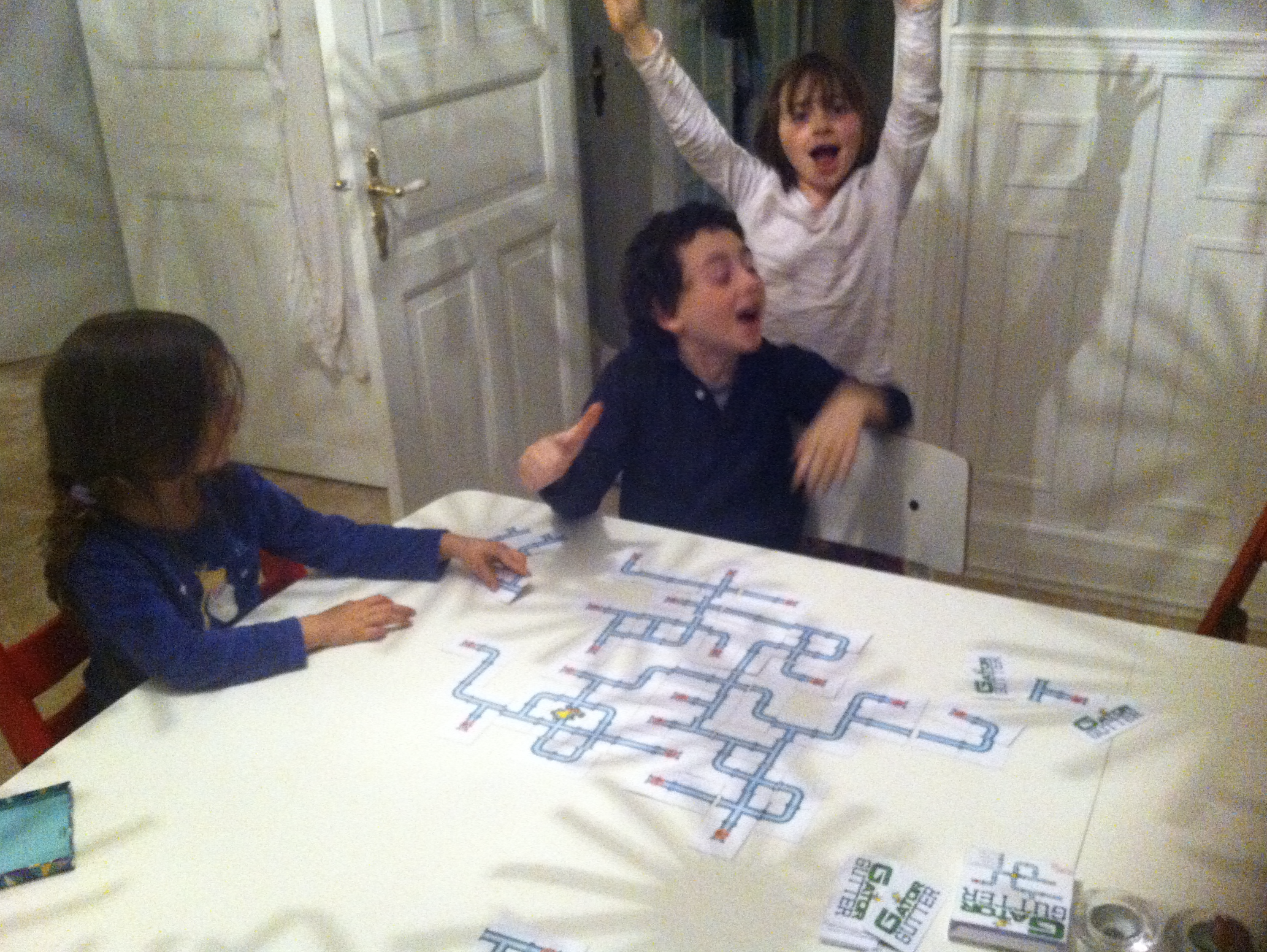 How did you get in touch with the author Martin Nedergaard Andersen? Was it your first cooperation?
I was living in Copenhagen at the time and my good friend Henrik told me about a school parent who just sat down at home and invented games all day. I'd love to meet him, I said. And so, we met in Martin's apartment and played 30 games. It was the beginning of a great collaboration around games like Bandido, Hippo, Colorfox to just name a few.
Now Martin comes to Switzerland once a year. He stays at our place. We play 50 games a day. Can't wait to see him :)
What feedback did you get on the game? Is it hard to learn? Tough to play? Easy to win?
So easy to teach and so challenging to win sums it up nicely. It's also a cooperative game where you win or lose together and that makes it ideal to play with kids of different ages. Gamers have been connecting with the story too … some telling us they needed to catch Bandido before going to bed!
This year in April, during the lockdown, Helvetiq released a Bandido Covid-19 special edition. Why this free print & play version? How did it work?
It all started on Saturday night with my 10-year old daughter drawing a virus instead of the usual Bandido. She suggested we play to keep the virus confined. Two days later, our team discussed it and we started cranking.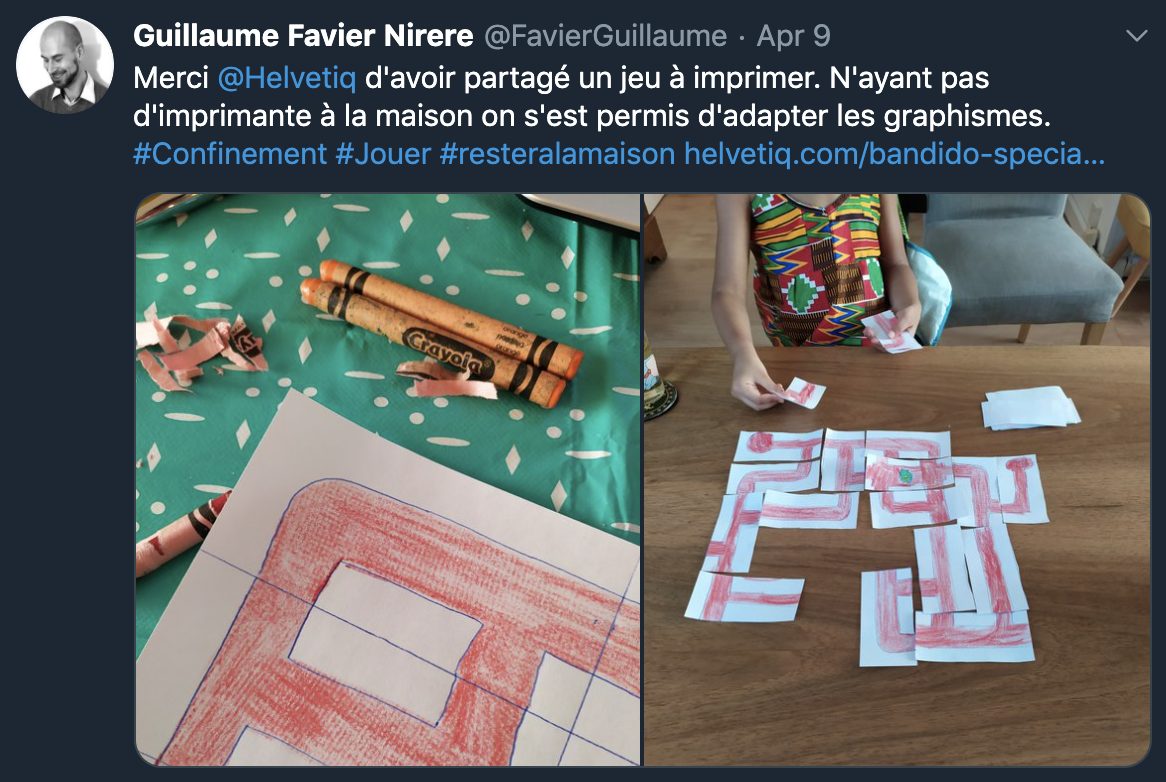 Our society has to cooperate to keep the virus at bay. We find the story of our life under lockdown fitted perfectly with the game's idea and values. We used icons representing appropriate behaviour recommendations like social distancing as a way to block the tunnel.
The first 4 days, Bandido Covid-19 free print & play was downloaded 11'000 times. We received so many thankful messages for doing it. It blew our mind. Even those who ran out of ink drew it and played.
And now, Bandido got a companion - Bandida. Why the need for this extension with a female character?
Bandido has a huge fan base - within the last 4 years we sold more than 190'000 copies in 30 countries. This is the best motivation you can think up creatively. We wanted to offer those fans an extra experience in the same universe.
The catalyst to work on a woman as a sequel was @girldotgame. She is so great at cosplay and posted a photo showing her interpretation of Bandido. She lit the fire. Thanks Tatiana!
What's new in the game Bandida?
There are 3 game modes in Bandida. 1. Prevent Bandida from escaping 2. Help Bandida escape - the opposite. And finally - the 3. mode - the lovers escape. Tunnel cards sometimes show icons and they trigger actions when you play them. They make the game more interactive and a tiny bit more complex, but still easy to understand. An example: no talking for one round or getting the chance to play two cards in a row. Playing solo is still very much possible too.
In the third game mode, the lovers escape, Bandida and Bandido are both in the game. Who is this mode for? What equipment do you need?
You need to own Bandido already to play this mode. You mix in Bandido's super card with Bandida and you try to close all tunnel except one. That one leads to a ladder card, meaning freedom for the lovers. My girls call this variant Bandidado. It's the most played mode in our house.