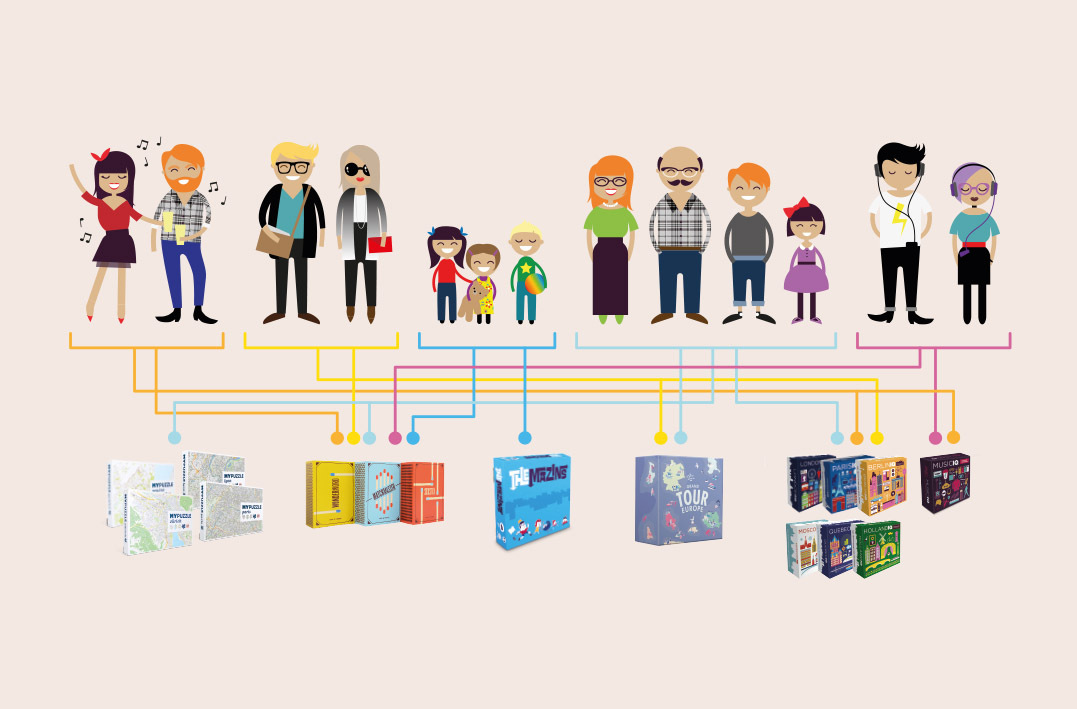 Summer time is game time. But what's a fun game without the appropriate music? Here are some suggestions from the Helvetiq team: songs you should definitely listen to while playing the games - and the dangers that come with them.
Kariba - for hot days at the pool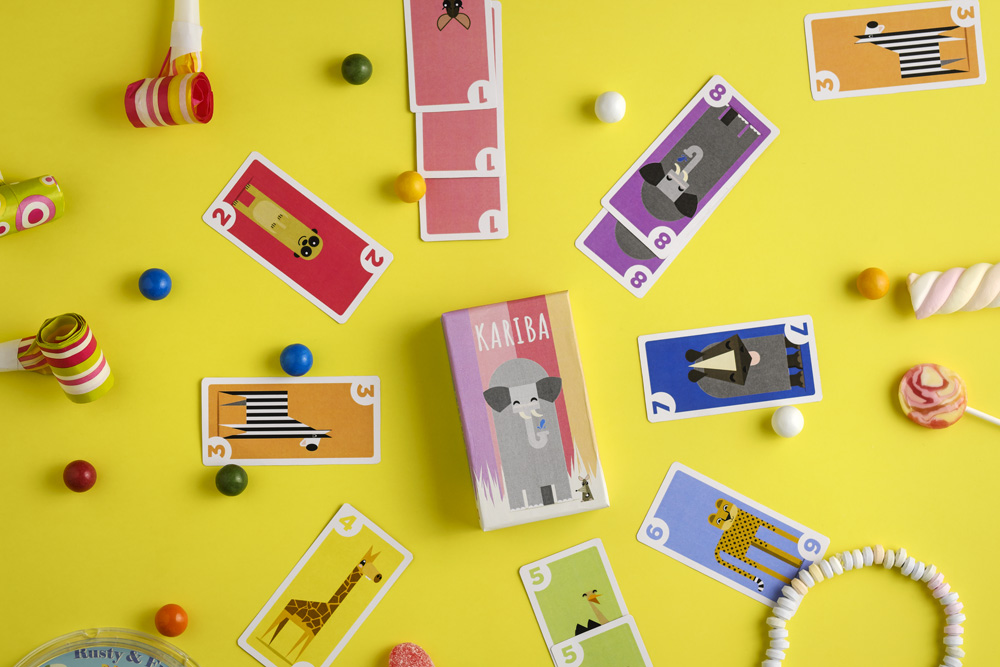 In this smart card game the animals of the savanna are looking for water. Who will reach the water hole first in the hot African sun? In order to win the most cards possible, you have to be smart and fast. For the "Kariba" speed up we recommend:
Madlaina: J. Pat O'Malleys famous Elephant Song from the Disney "Jungle Book" movie;
Satu: Hakuna Matata (no problem) - an upbeat favourite from the "Lion King" movie soundtrack, written by Elton John and sung by Nathan Lane, Ernie Sabella, Jason Weaver and Joseph Williams;
Hadi: Harder, Better, Faster, Stronger by Daft Punk, an electronic music duo part of the French house movement.
Papageno - for opera lovers and those who want to become one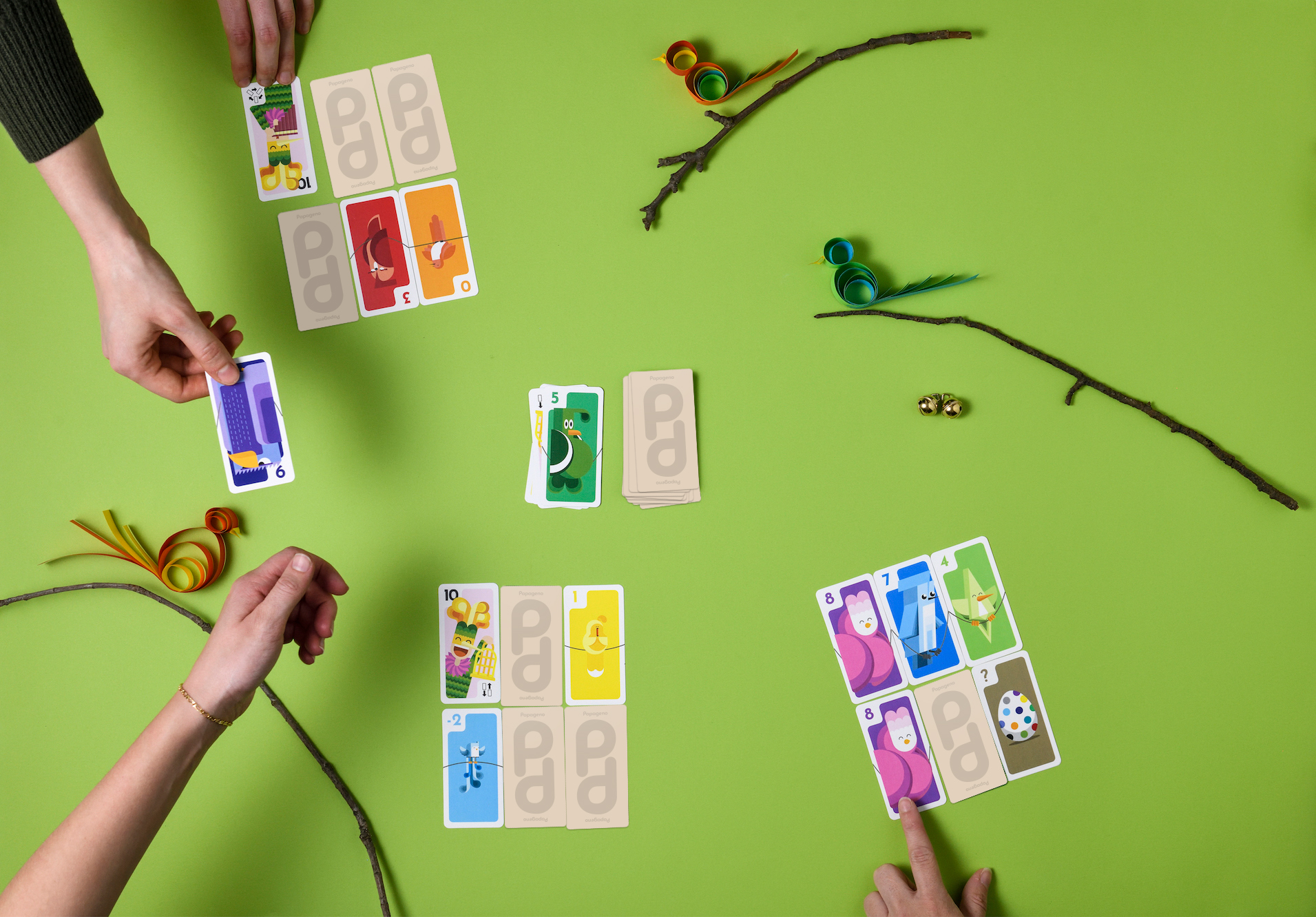 In Mozart's "Magic Flute" the bird catcher Papageno helps Tamino in his quest to find Princess Tamina. In our quick tactical card game, Papageno helps to attract birds. Lure as many birds as possible to your tree while listening to the following songs!
Hadi: Pa-pa-pa-pa-gena in a lively full version by the Bavarian Radio Symphony Orchestra;
Madlaina: Der Vogelfänger bin ich ja in a piano version, an easy starter for kids;
Satu: Want to dance to 80s music? Play When Doves Cry, one of Prince's signature songs.
Bandida - in Bonnie & Clyde mode
A few weeks ago, "Bandido" got a companion - Bandida! In this sequel you find everything you liked in the first opus: easy rules, quick to play, not so easy to win. But there is more: three different game modes to play and cooperate. In the third game mode, Bandida helps Bandido to escape - just like Bonnie and Clyde, the famous gangster couple. The songs we recommend are almost as famous as the couple:
Madlaina: Bonnie and Clyde by the Swiss rappers Loredana and Mozzik - a most catchy song of 2018;
Hadi: For the ones who grew up in the 90s: Bonnie and Clyde by Brigitte Bardot and Serge Gainsbourg;
Madlaina: For the even older ones who are more on the country side: The Legend of Bonnie and Clyde by Merle Haggard and the Strangers;
Satu: Fool in Love by Rihanna - a song possibly explaining how Bandida ended in prison;
Hadi: Jailhouse Rock by Elvis Presley.
Omerta - for those who want to be gangsters themselves
1932, Chicago: You are a prohibition gangster. The Untouchables are about to raid your smuggling warehouse. Get rid of your stock before your opponents get rid of theirs. How does the game work? Watch the video and feel like a mafia boss!
Eleni recommends: The Godfather Waltz by Nino Rota, soundtrack of one of the greatest American movies.
Dice Trip - for the fun on the go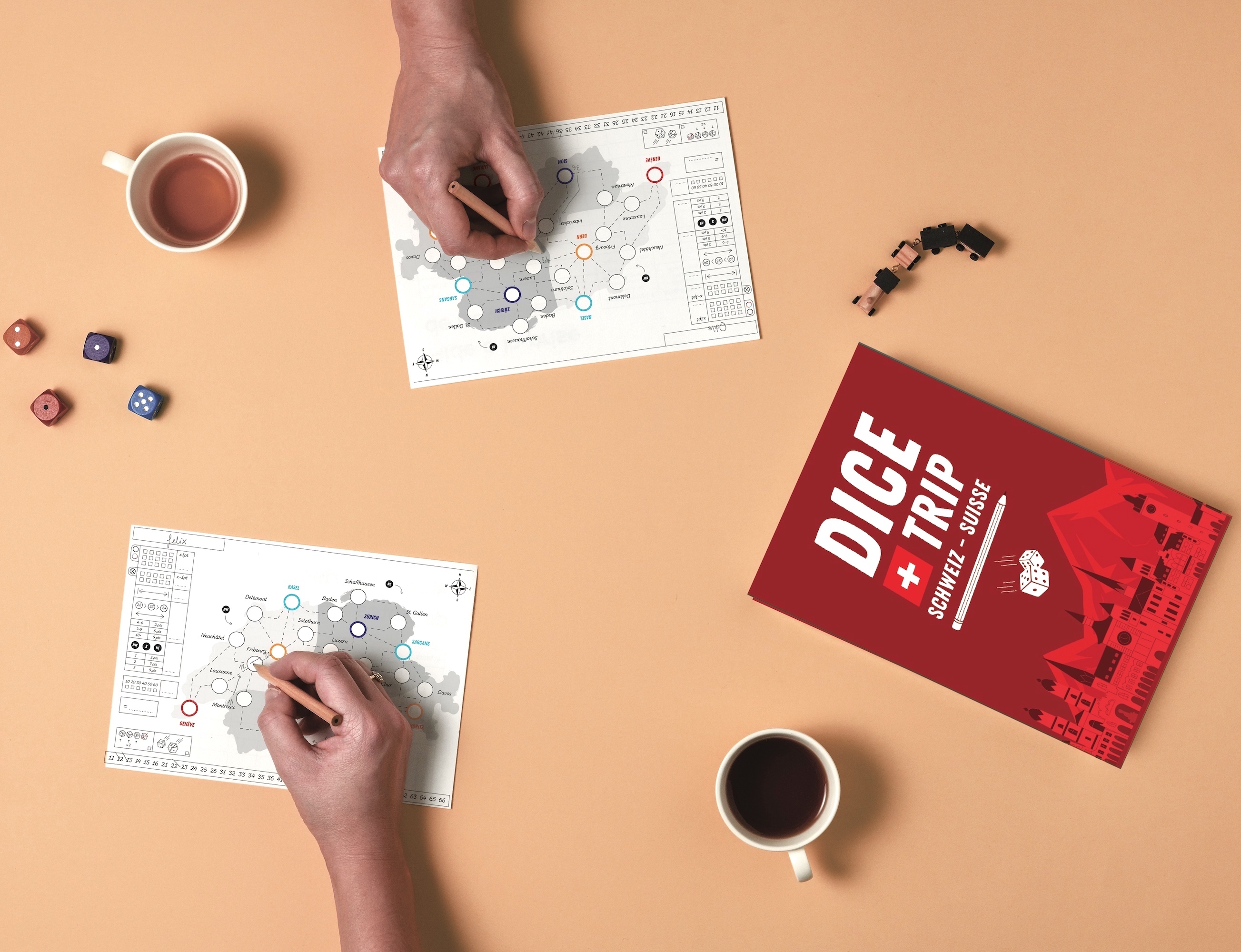 Hot off the press, this game is perfect for holidays in Switzerland. Combine the numbers of your dices to create the longest possible connected routes between Swiss cities. For the background music you can choose between regional and international.
Madlaina: MundART by Bligg - accompanies you with impressions of different Swiss dialects;
Madlaina: Long Way by 77 Bombay Street - four brothers from Grison found the perfect match for the goal of the game;
Hadi: Hero by Family of the Year - a top ten hit featured in Richard Linklaters film "Boyhood";
Hadi: Two of Us on the Run by Lucius.
Team Up - Tetris in 3D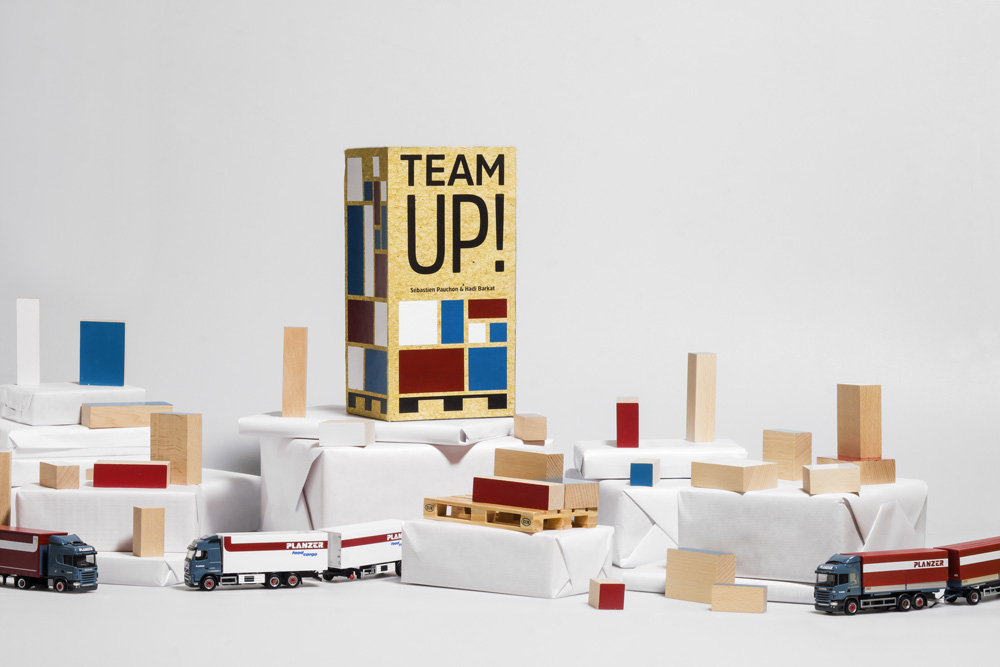 The concept of this game is simple: stack boxes on a pallet. The goal likewise: stack them as compactly as you possibly can. Does it remind you of something? Of course! Team Up is like playing Tetris in 3D and in wood. And the song accompanying the game?
Eleni: The Tetris Title Song for sure - but be careful: you won't get it out of your head very easily.
WineIQ - the ultimate game for bons vivants
400 multiple choice questions for summer evenings with a glass of wine. For this game, the choice of music was incredibly hard :)
Satu: Summer Wine by Nancy Sinatra and Lee Hazlewood - a song about the dangers drinking too much alcohol: drink too much and you won't even notice that someone steals your silver spurs and all your money…;
Hadi: How Long Do I Have to Wait for You? by Sharon Jones & The Dap Kings - for those days not passing fast enough until the next apex and game of WineIQ;
Madlaina: Red Red Wine by UB40 - for those who find that drinking red wine is the only way to forget their woes;
Madlaina: Griechischer Wein by Udo Jürgens - a 1974 earwig to sing along, along, and along.
Of course there's another game you can play.

..
Listen to the playlist here and guess which game the song is for :)
Have a nice summer!