Delivery date?
Shipping cost?
Delivery via UPS carrier: 25€.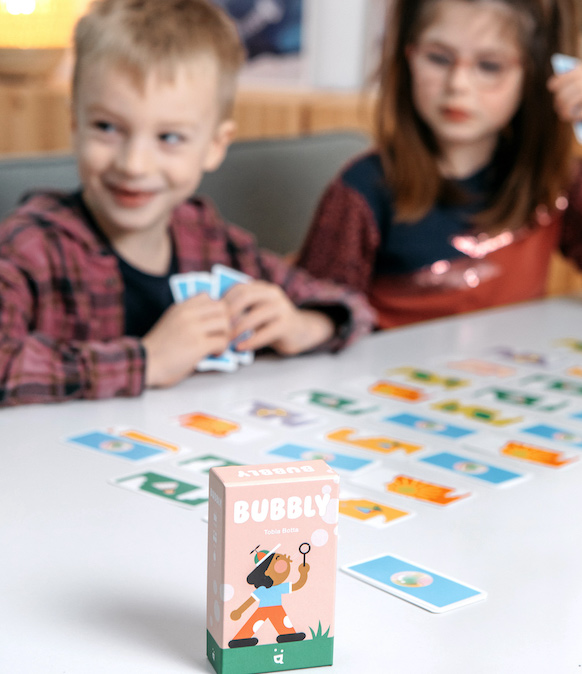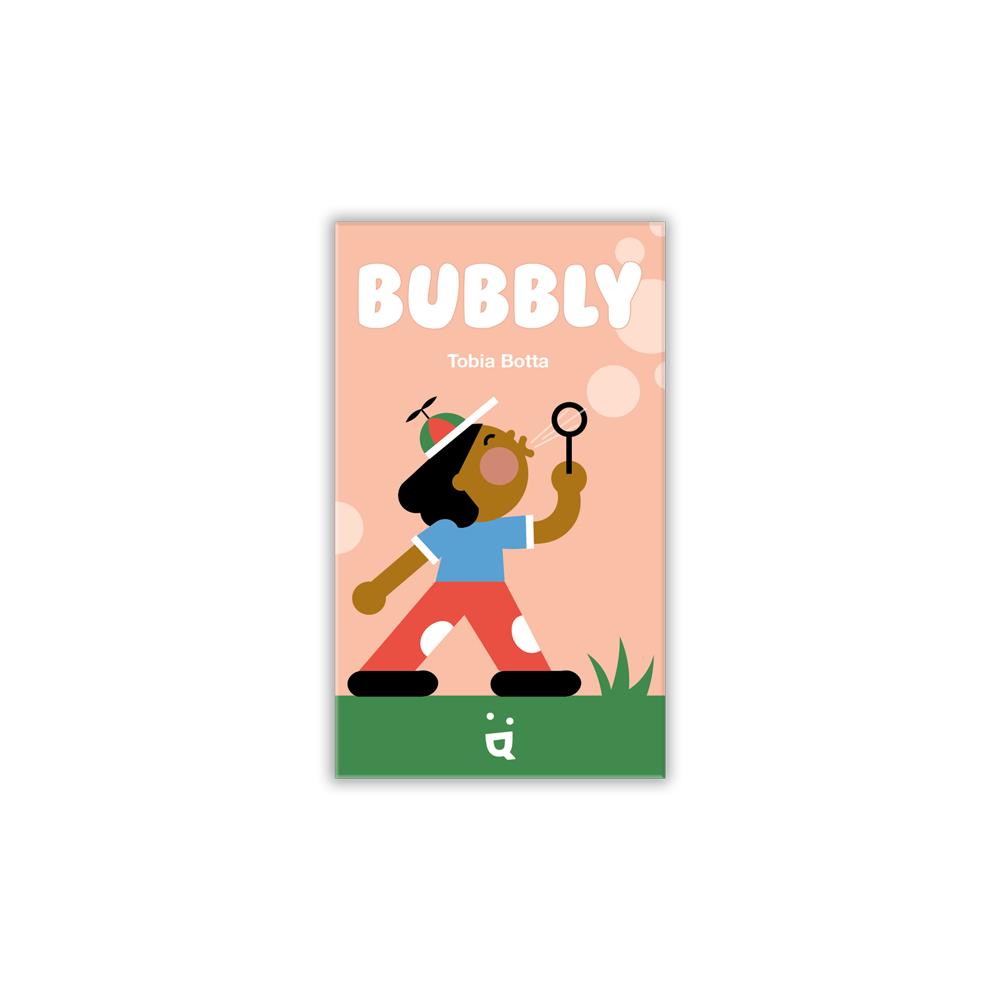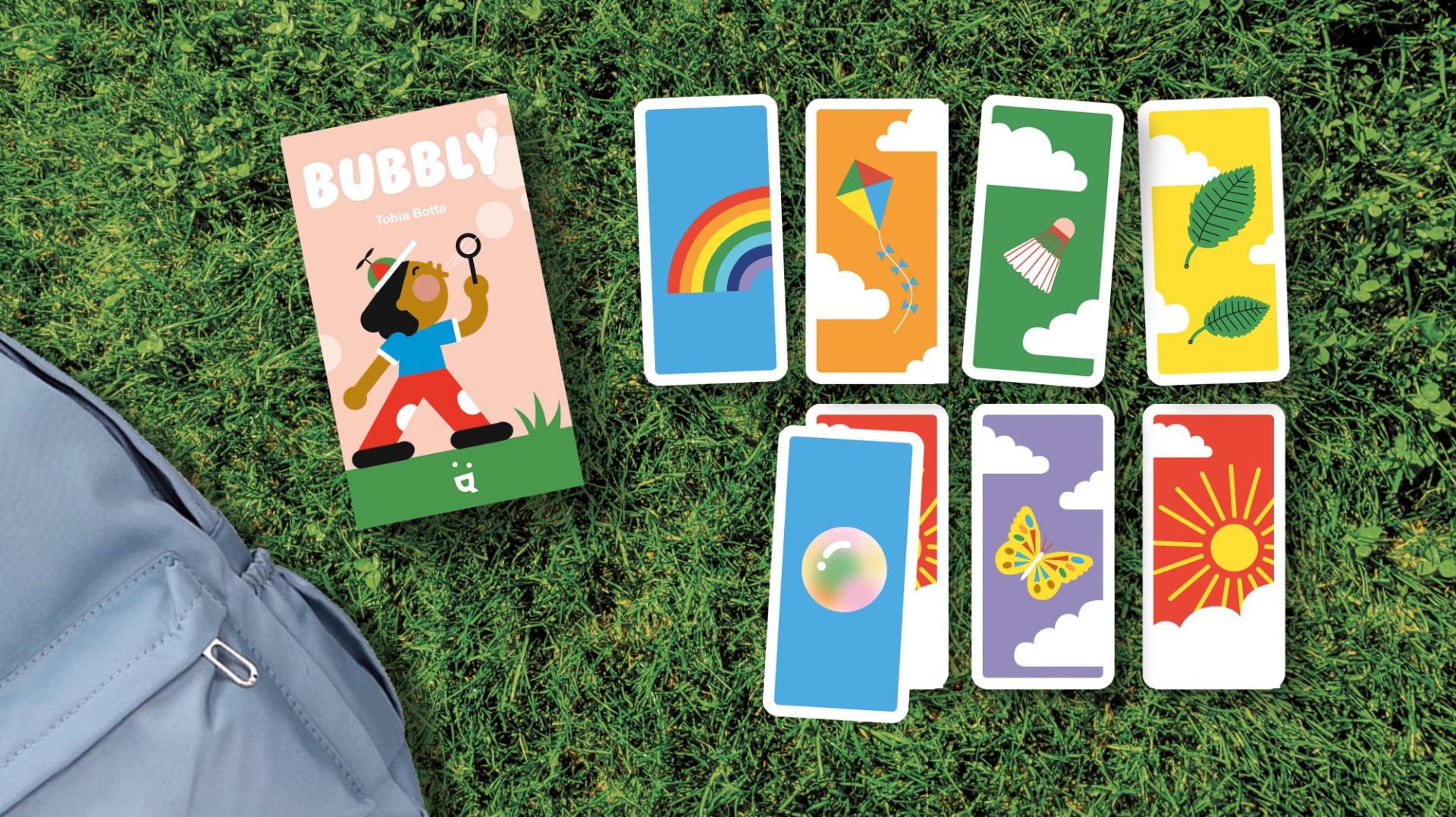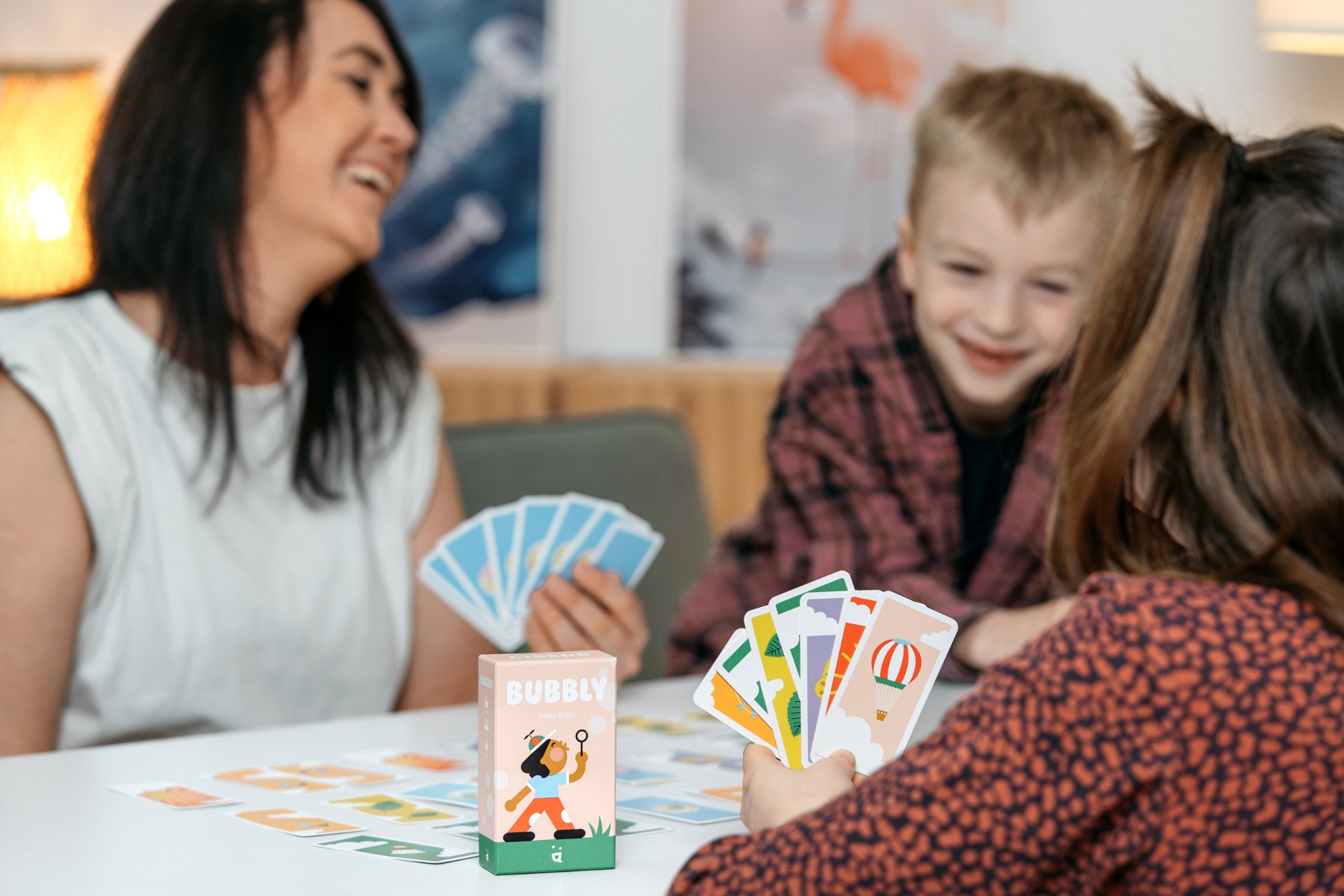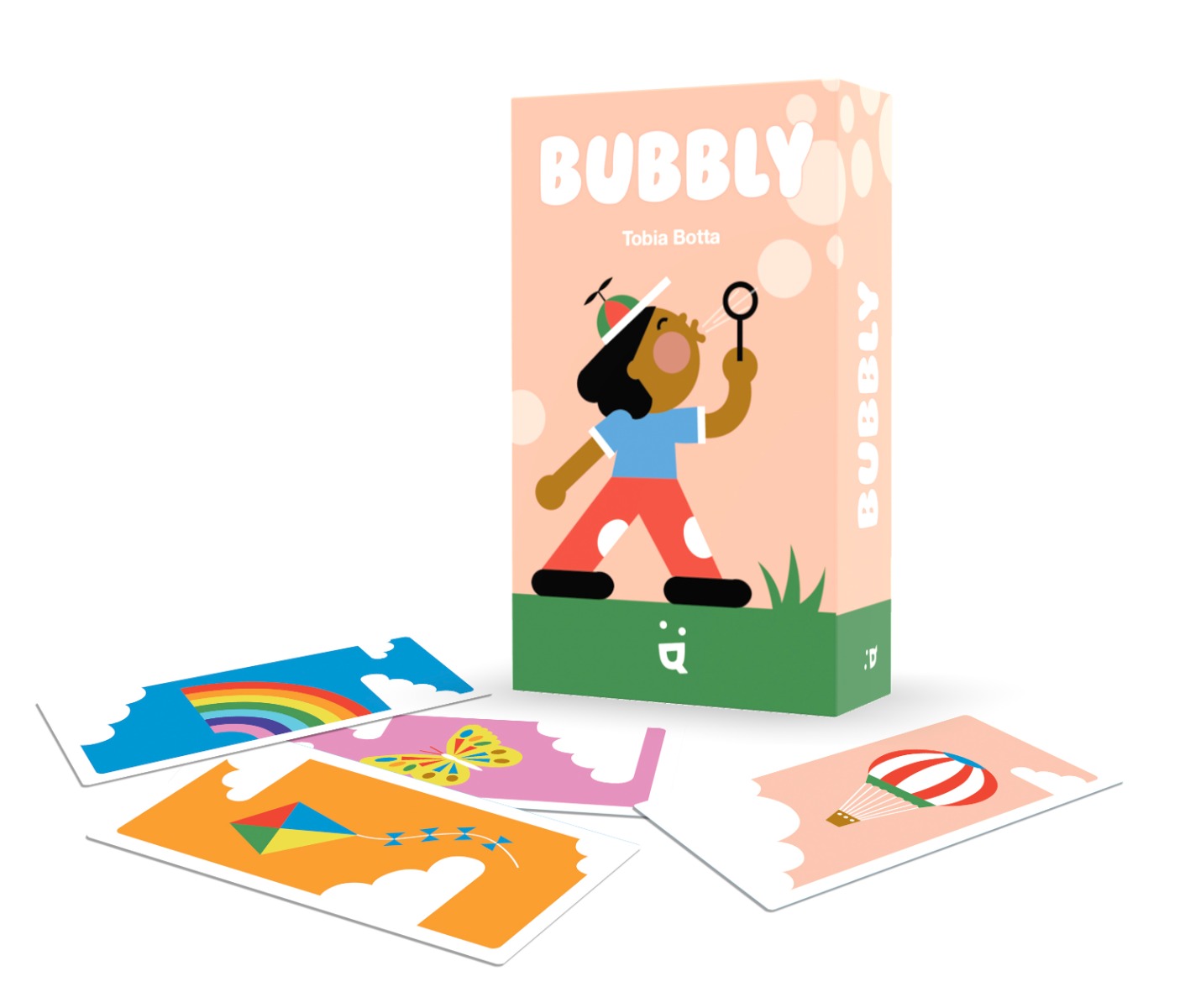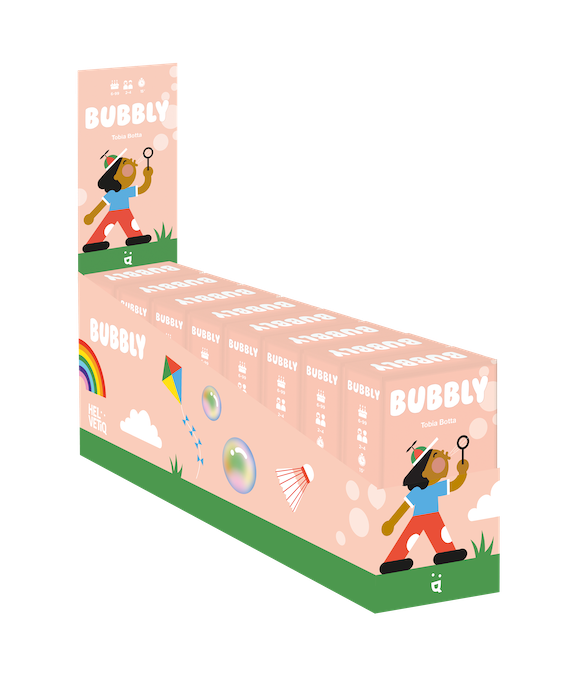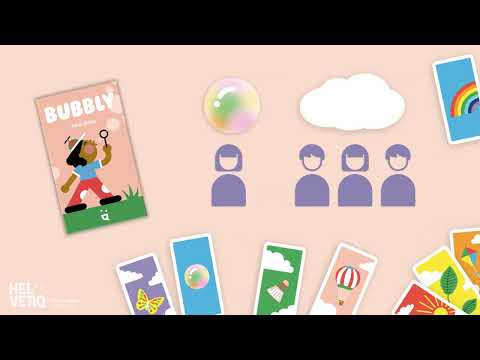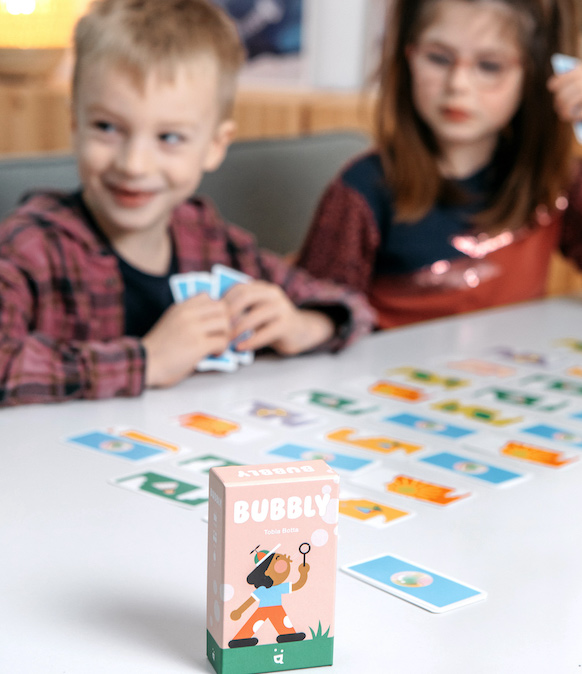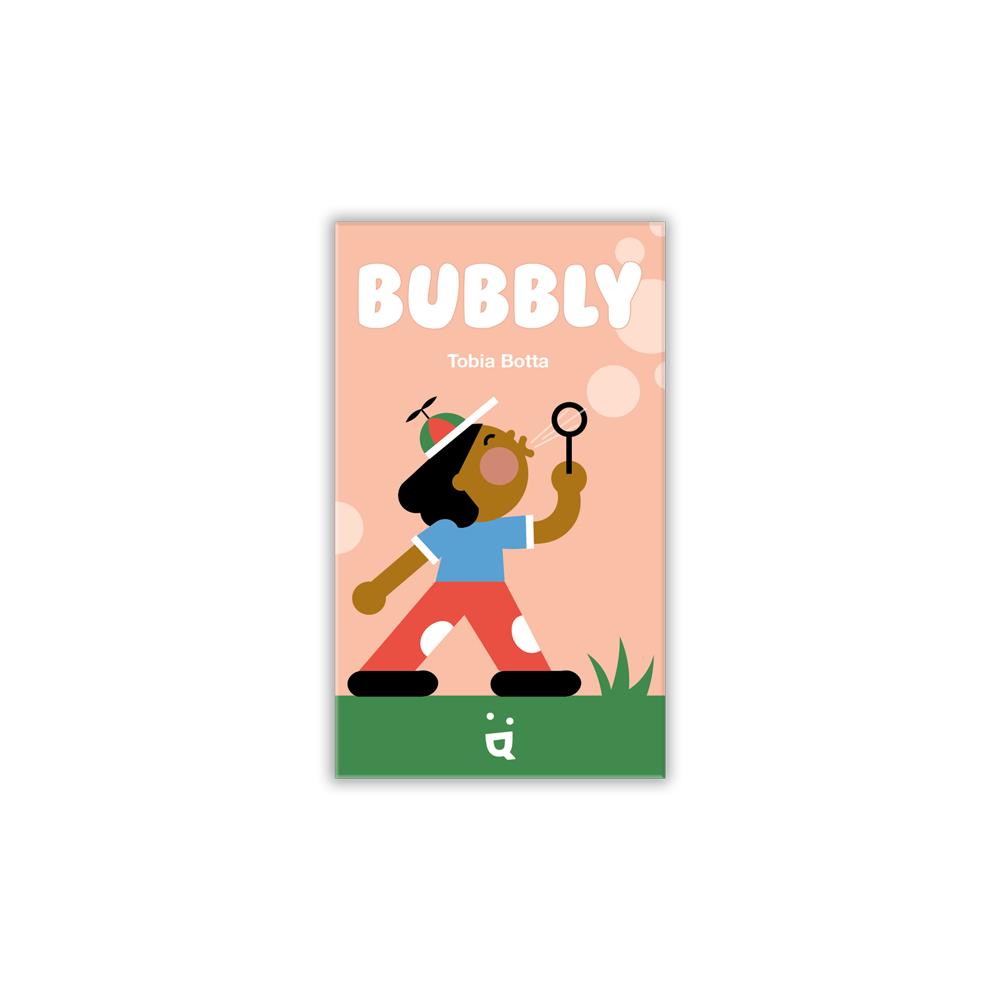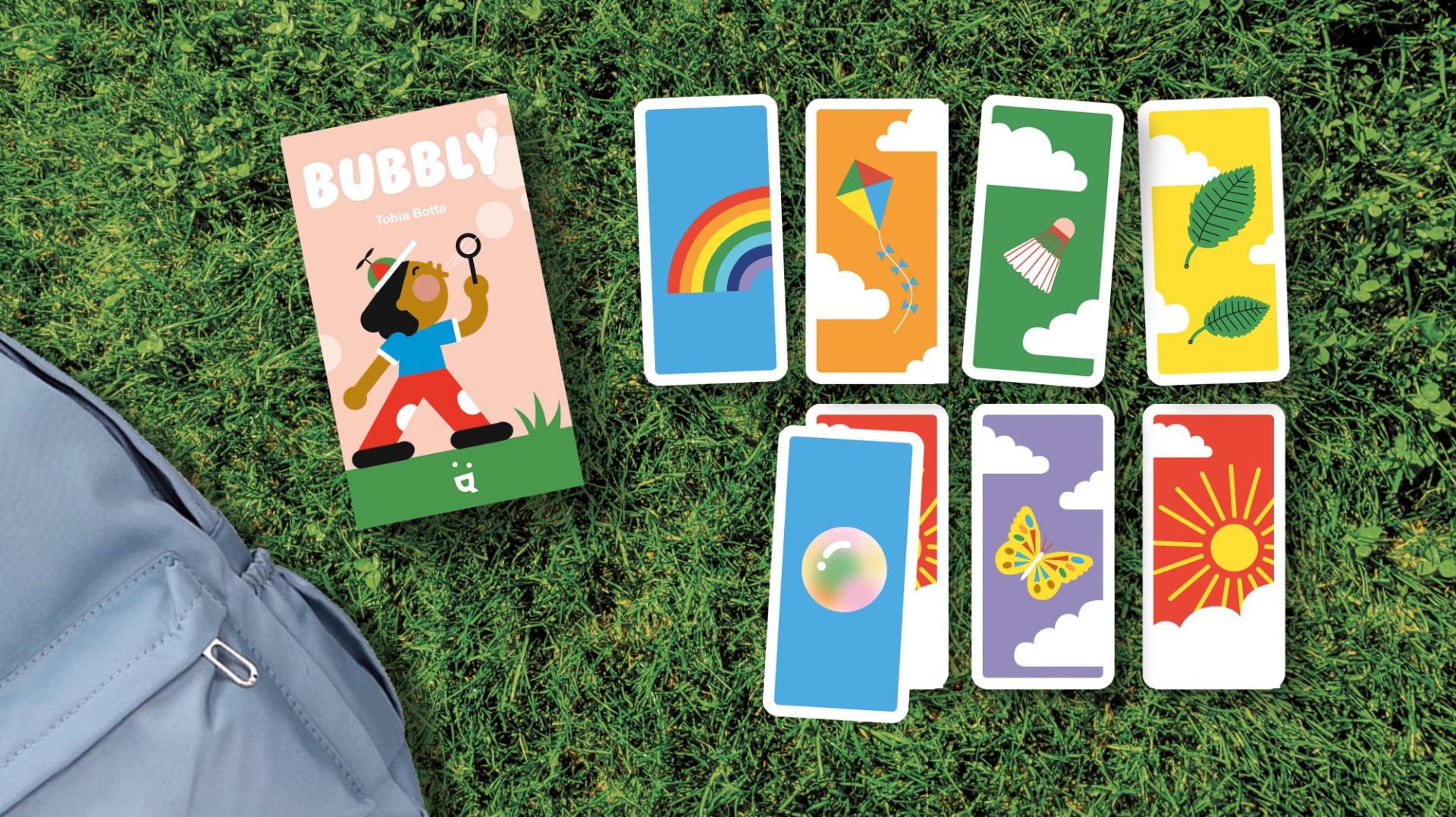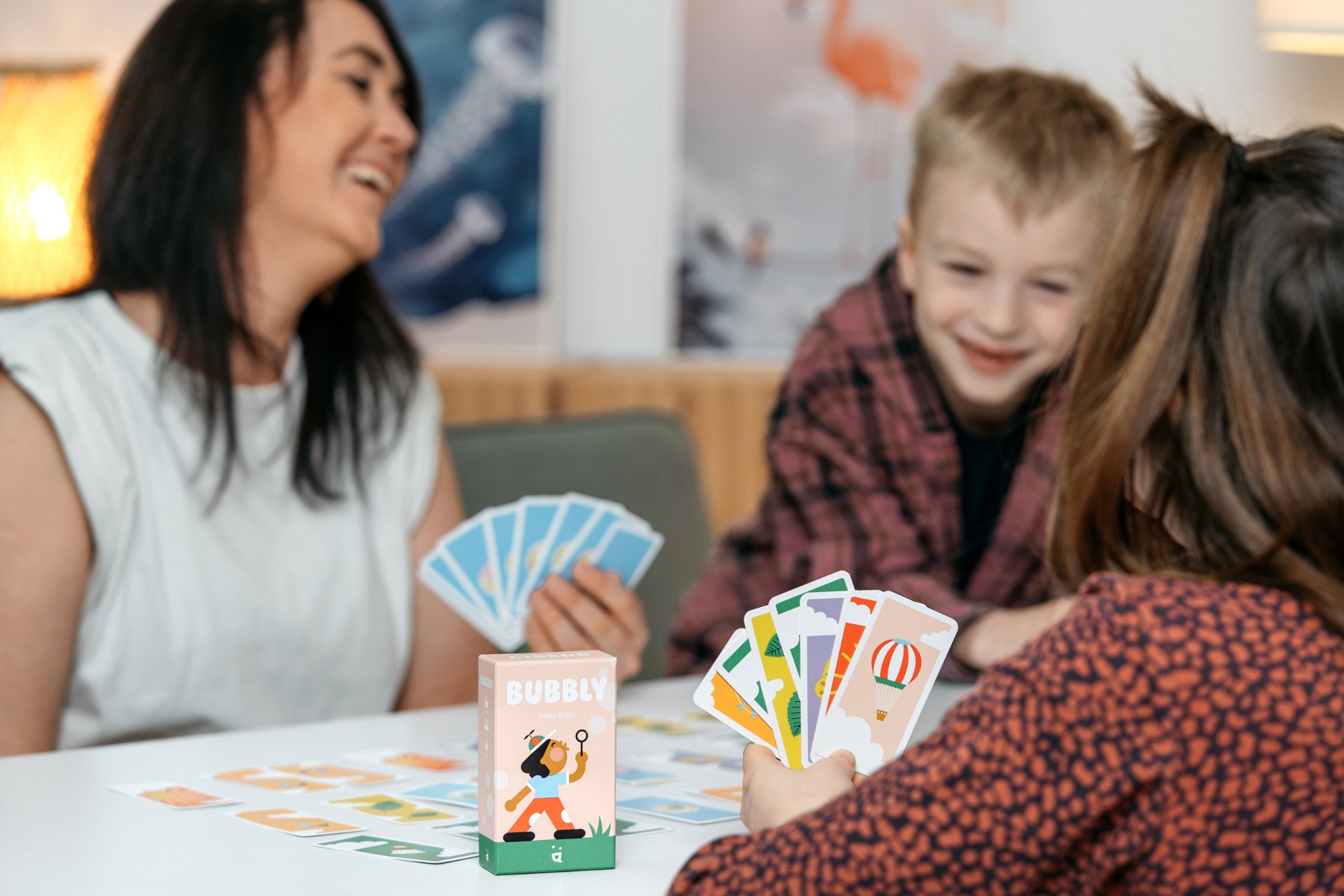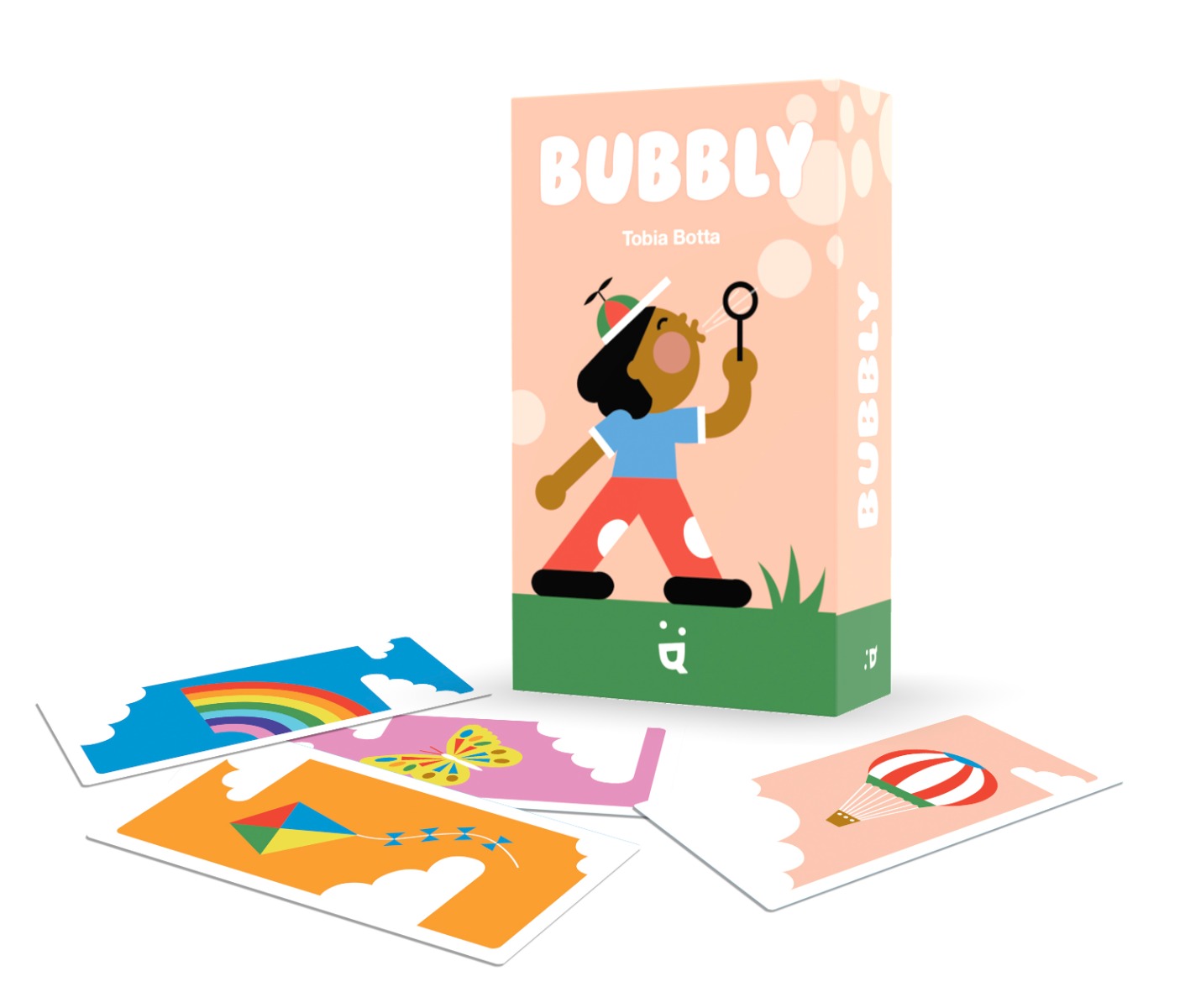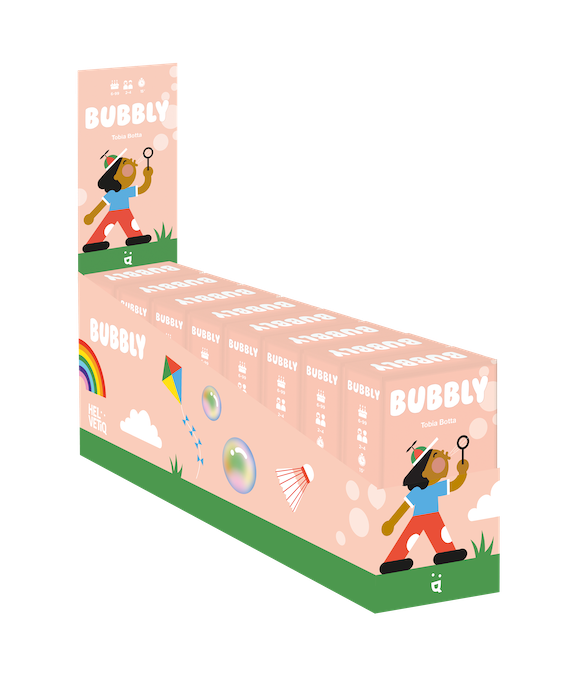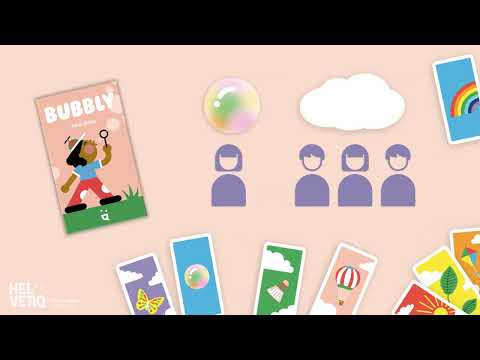 Bubbly
The life of a soap bubble is not easy, small and brave, it tries to fly as long as possible, fighting against the elements that surround it.
In Bubbly, you take turns being a soap bubble. Your goal is to stay in the air as long as possible. Meanwhile, your opponents will try to knock you down. To do this, they play cards to create a path. And you have to manage your hand as best you can to keep moving forward, at the risk of getting dangerously close to the ground.
The bubble that goes the furthest will be declared the winner! Bluff your opponents to avoid showing your weaknesses and fly to victory.
- A poetic theme
- Asymmetrical roles
- Family bluffing
- Very simple mechanics
Goal of the game
Fill your lungs and blow your soap bubble as far as possible through the sky, while the other players try to hamper you.
Videos
The author
Tobia Botta was born and lives in Ticino. When he was a child, he learned creativity and the importance of playing. He never stopped creating, playing or thinking that playing is important. This is how he started to invent games. Seeing that people around him liked his games, he decided to contact publishers so that more and more people could enjoy his games. Bubbly is his first published game.
More Information

| | |
| --- | --- |
| EAN | 764-0139533-23-4 |
| Players | 2-4 |
| Dimension | 6,5 x 11 x 3 cm |
| Launch Date | 16.02.2023 |
| Brand | Helvetiq |
| Age | 6+ |
| Duration | 15' |
| Collection | Pocket Games |