2008
How it all started
In 2008, as Hadi was preparing for a citizenship test, he experienced a moment of enlightment while quizzing Swiss friends. They clearly did not know as much about Switzerland as they wished they did – they would actually have failed the test. They had a good laugh about it and that moment triggered the creation of a fun and interactive game about Switzerland.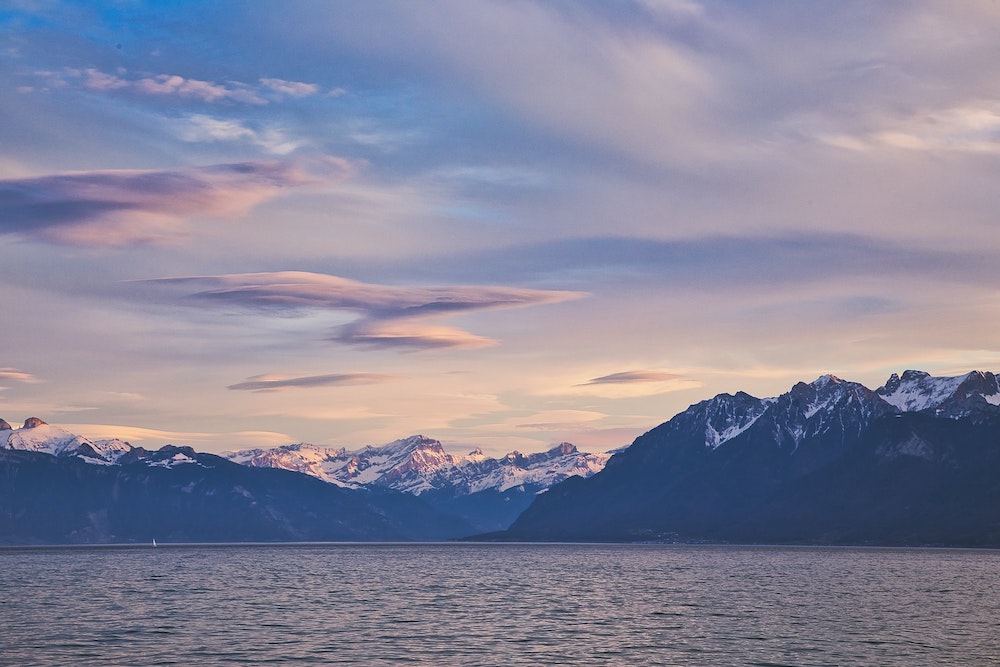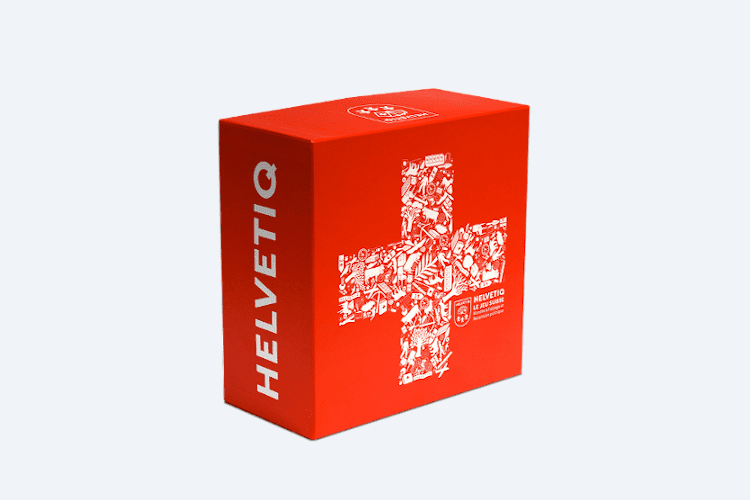 2008 - 2010
Success of a hobby
The game became a classic, selling over 40,000 copies in Switzerland alone.
The "hobby" exceeded all expectations – and took more time than expected. In 2010, Hadi decided to drop everything else and focus on HELVETIQ, from Cambridge, Massachusetts.
2011
Cantuun was born
As soon as you have a second game, you have a publishing house. The second game was Cantuun.
The inspiration for the game came from a childhood obsession to know all the different cantonal flags of Switzerland.
A game of travel and learning. The answers were always in your hand, which made the game very democratic. Something we like very much.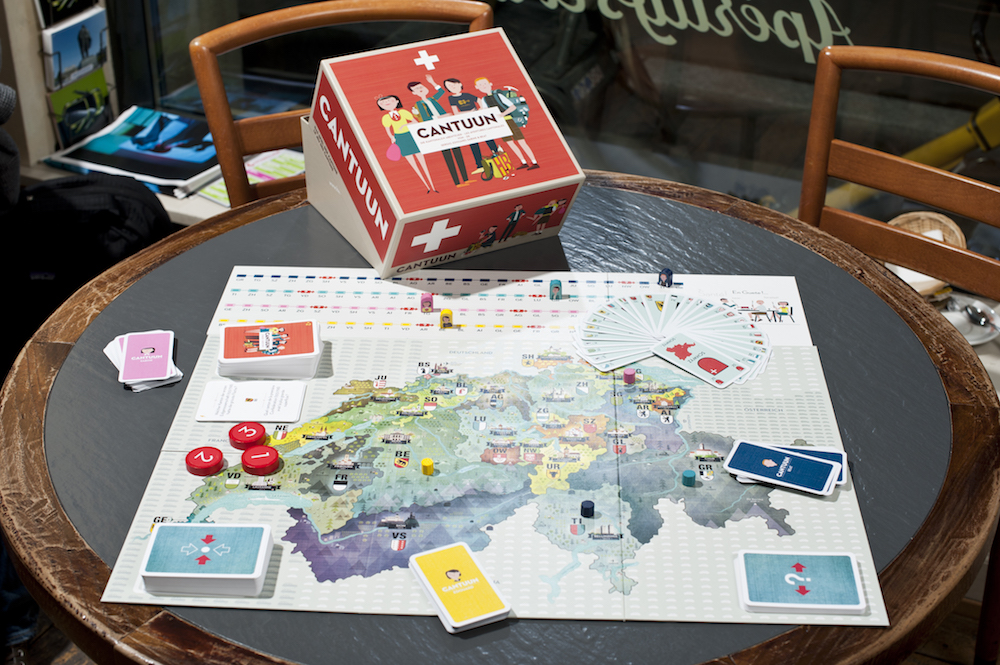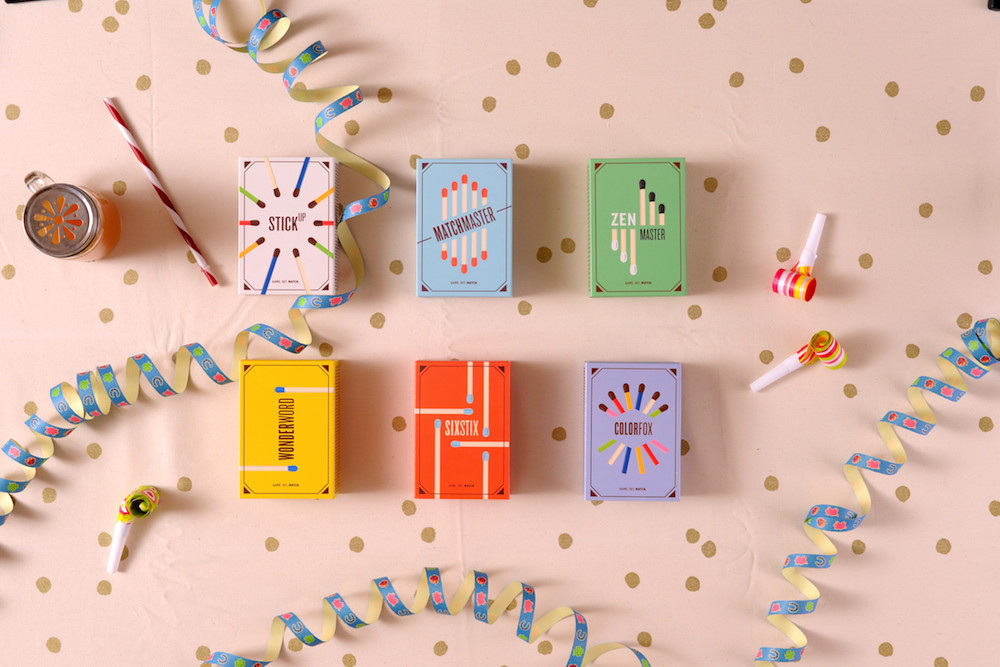 2014
The Matchbox is lit
After a couple of years learning the rules of the game in Switzerland, we ventured out onto what is now our favourite playground: the world.
In August 2014, we launched the Matchbox collection. Question: is it a game in a matchbox, or some matches in a game box? The collection has sold in over 15 countries.
2014
Wow, seems like 2014 was an important year.
We published the first volume of the Beer Hiking series. The concept is simple, hike to a craft brewery, meet the brewers and enjoy refreshing brew. We went on from there and published equivalent books for France, Belgium, Germany, the USA and Québec. Certainly more to come.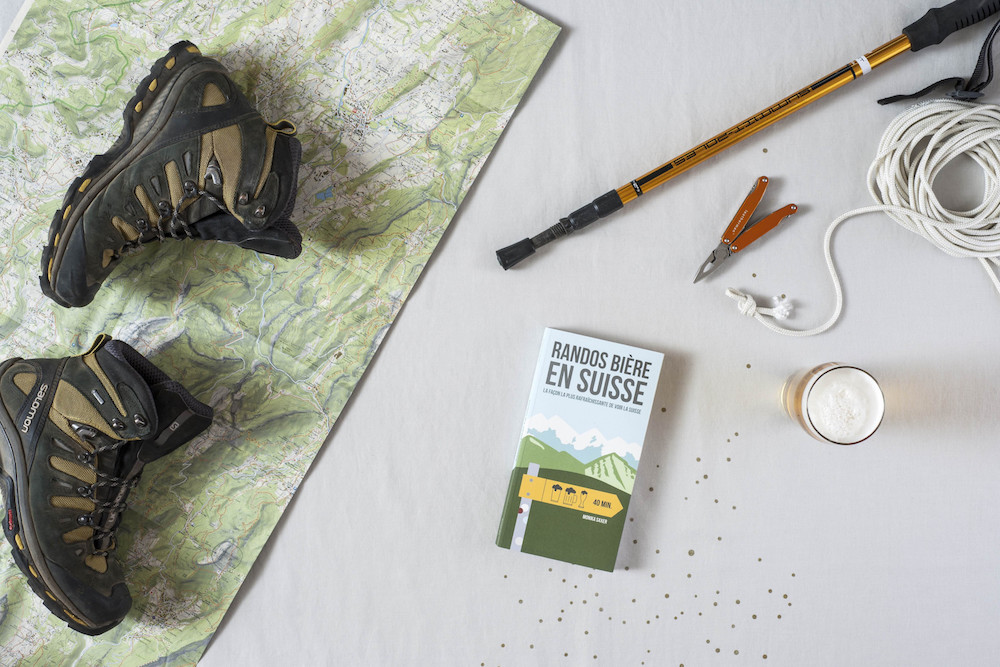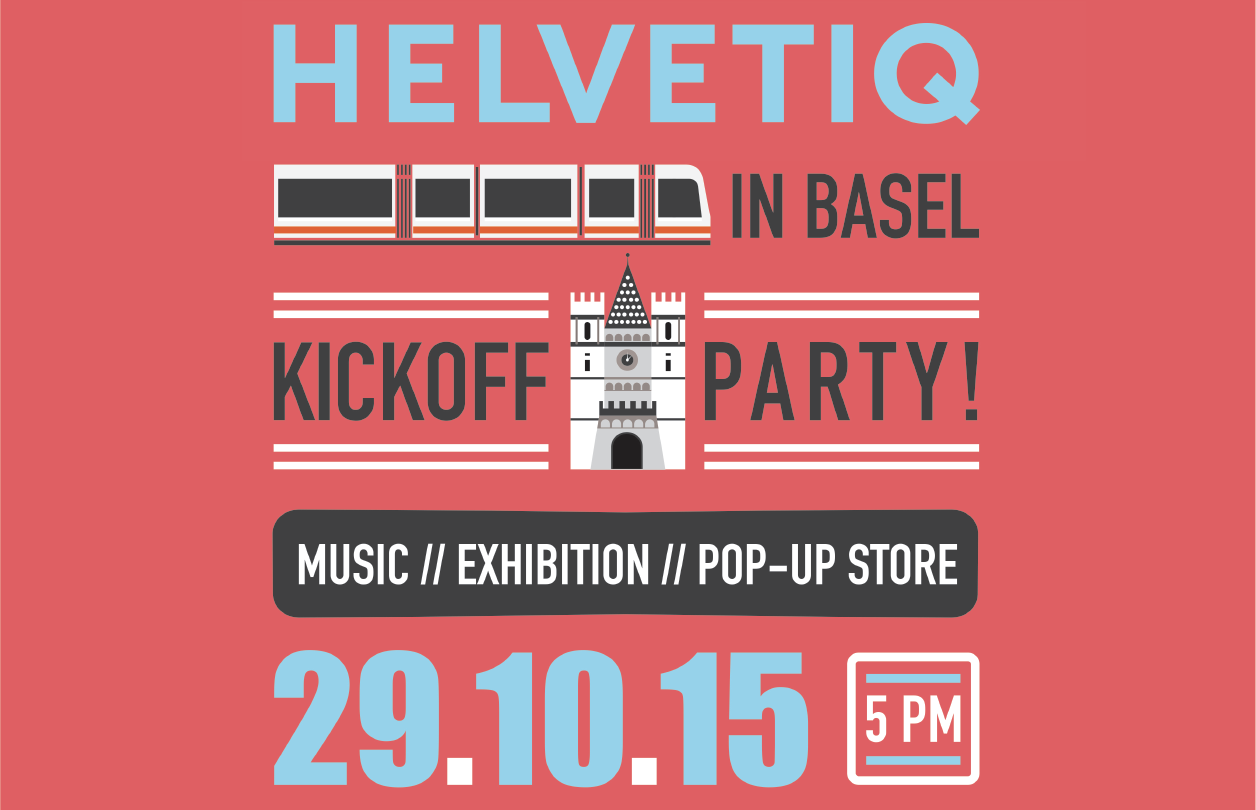 2015
Basel, here we are!
We opened a new office in Basel, Switzerland. It was timed well – new people joined the team.
We had 2 swings in the office; they were also known as "the meeting room". Basel touches Germany and France and the Rhine flows all the way to the Netherlands. Just perfect!
2016
Working the trade shows
We set out to conquer the world...on the roof of a gondola.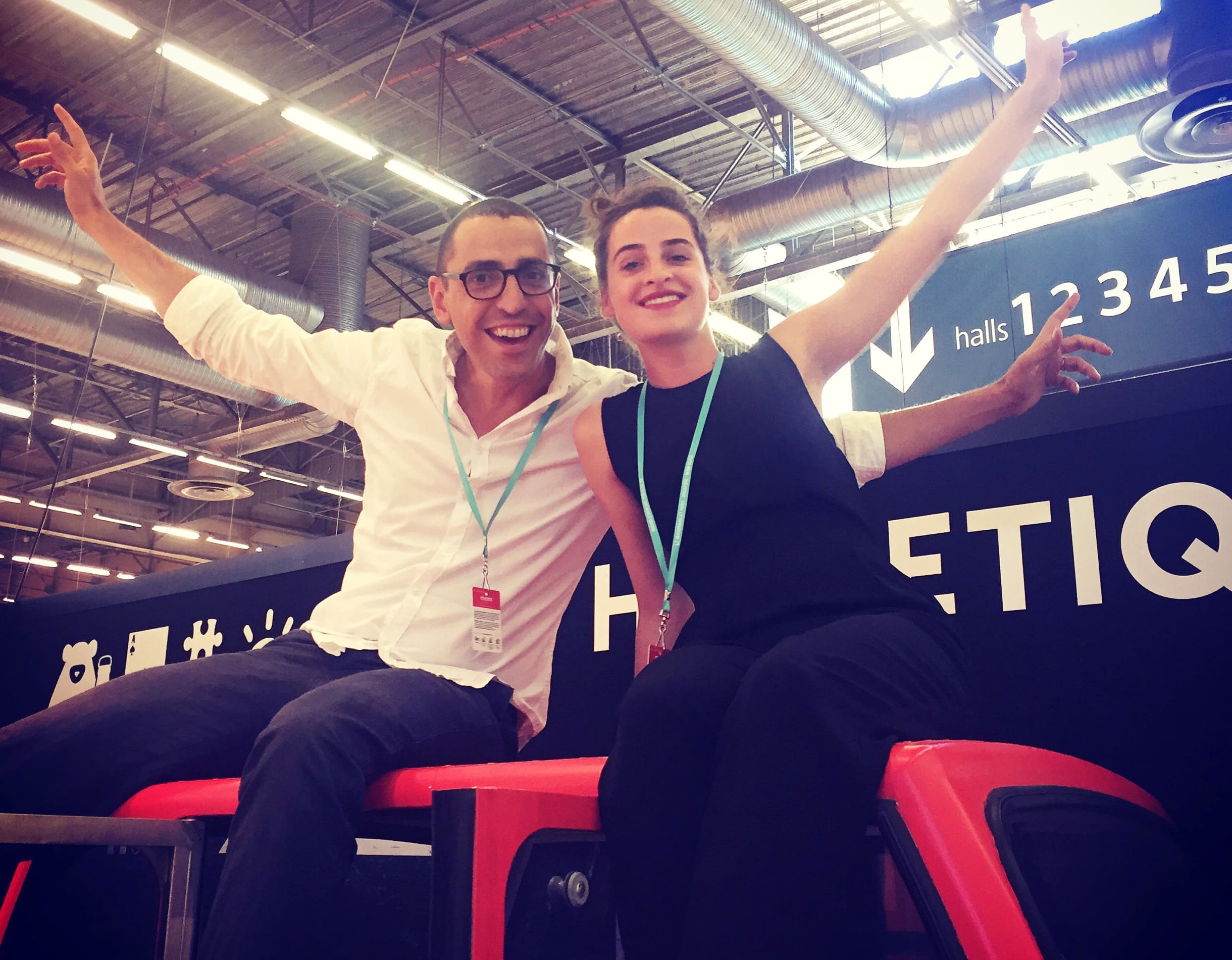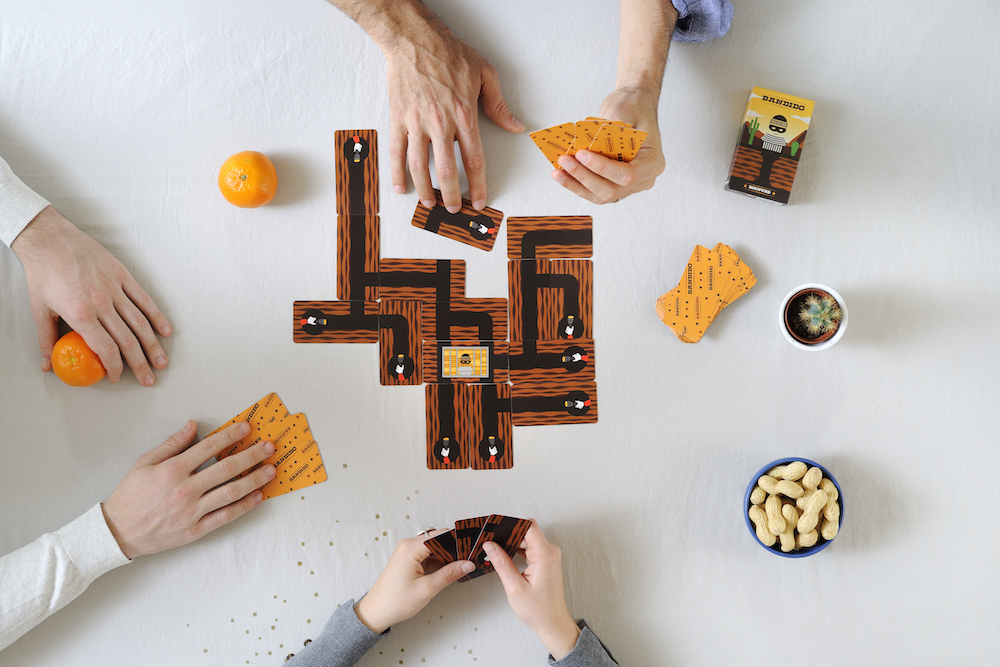 2016
The little ones
We started making perfect games for kids to play with adults. Bandido was first – and has been a fabulous locomotive. The game has become one of our best sellers, and is distributed in 43 countries on 5 continents.
Anyone interested in Antarctica? Please get in touch with Alizée.
2018
Inspiration from absolutely anything
We launched Team Up! The first in what would become the Play with Wood collection. Fun fact: the game was inspired by a random wooden pallet used as a tea mug holder on Hadi's desk. Now we are paying attention to absolutely every little thing around us… who knows what will get us inspired next…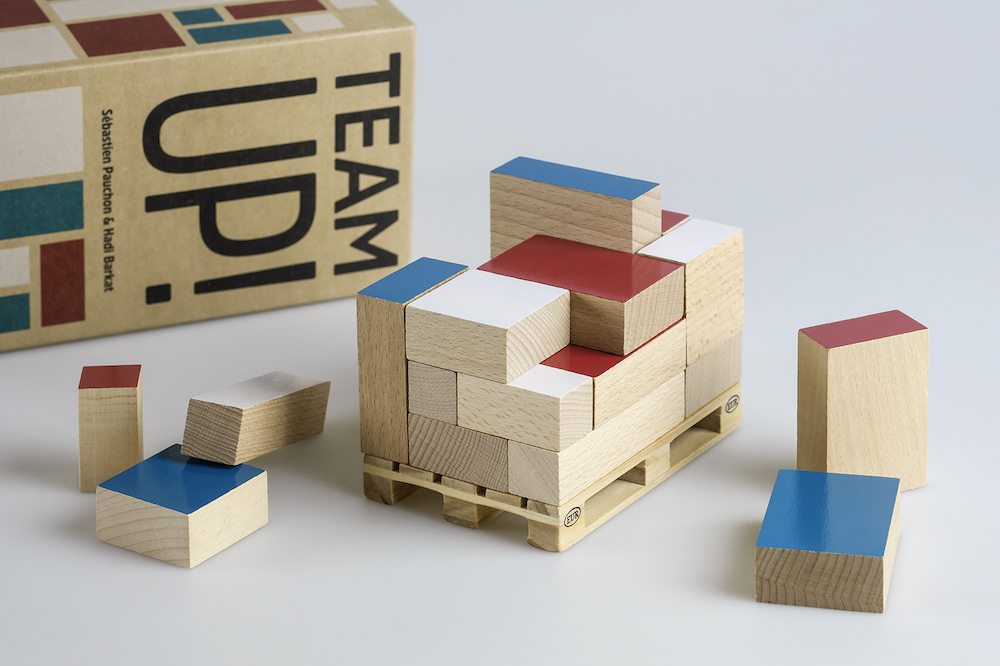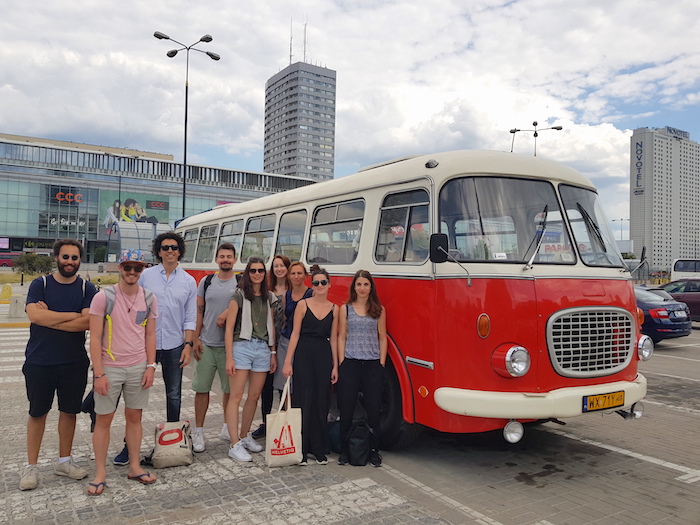 2018
HELVETIQ, aged 10
To celebrate HELVETIQ's 10 year birthday, the entire team travelled to Poland for ten days. We visited factories, developed new ideas, met local game clubs and publishers, and of course, celebrated A LOT.
2018
Melting in and out
August. 32°C outside. We tested recipes from the book Haute Fondue, together with authors Jennifer and Arnaud Favre. Who says you can't eat a fondue in summer? The book would be released a few months later, becoming a massive best seller.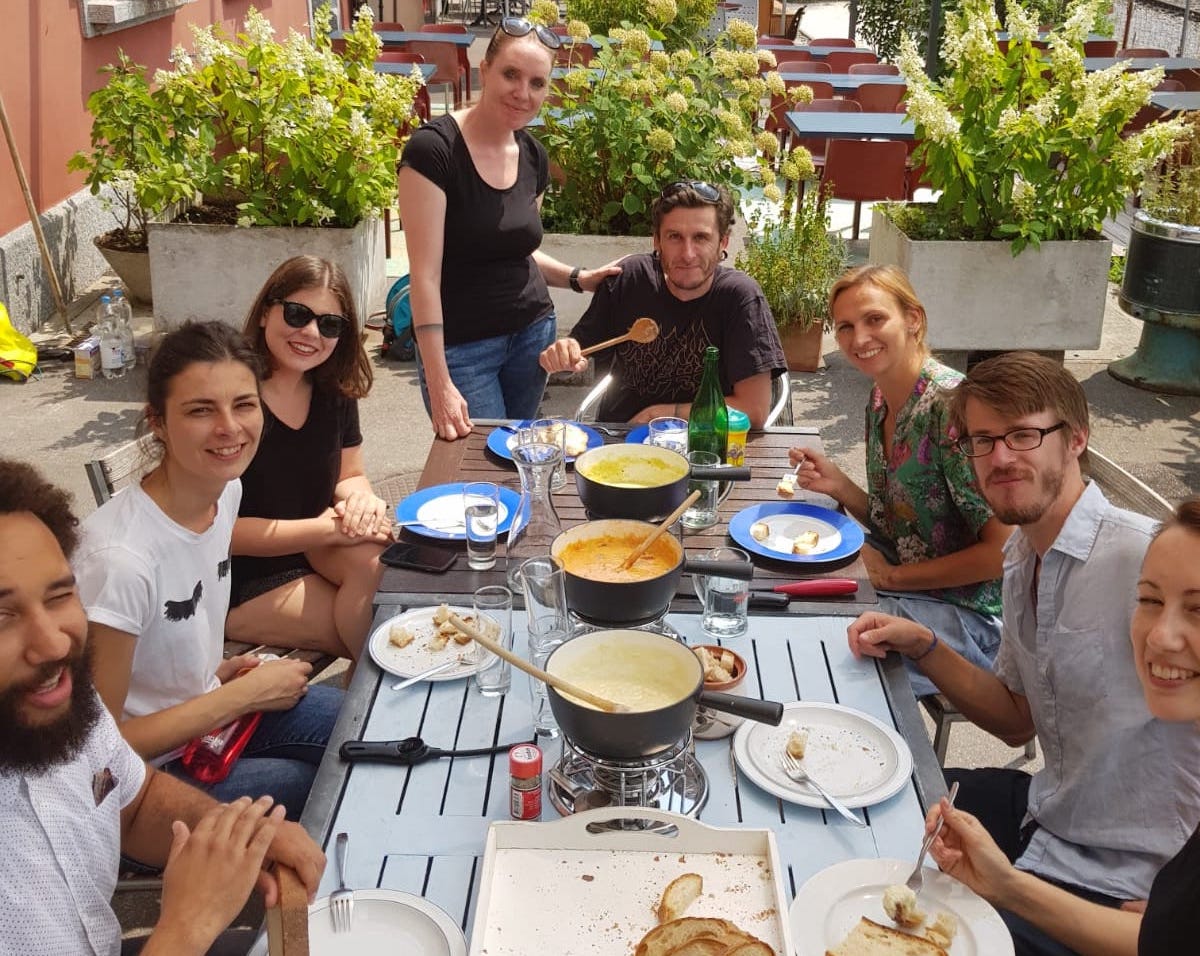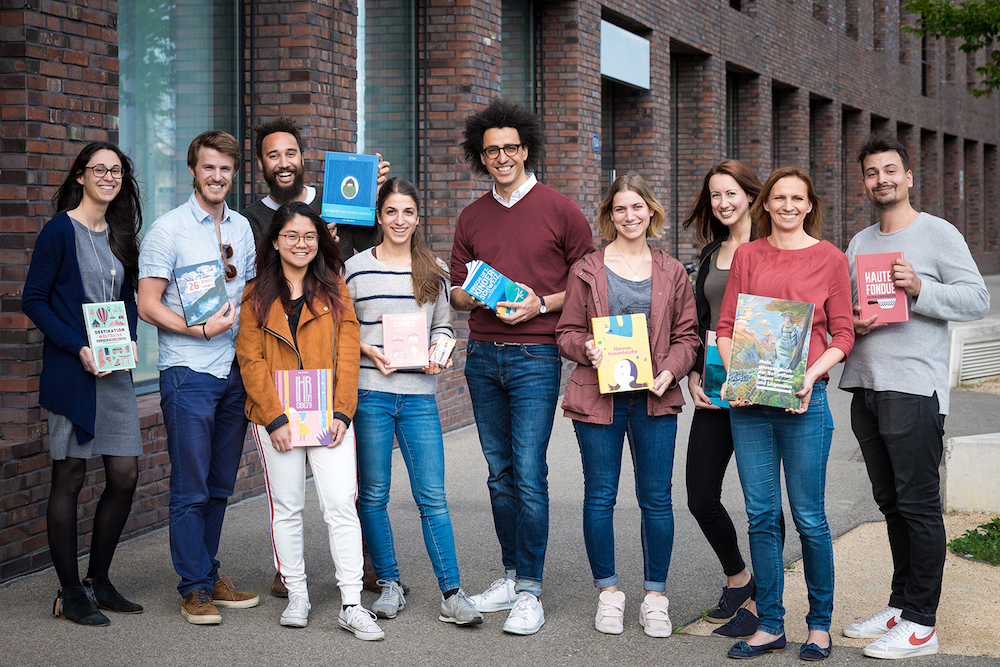 2019
Nominated for publisher of the year
Recognition by peers in German-speaking Switzerland. That made us very happy and grateful.
2019
Moving into the new office
Welcome to our new office on Mittlere Strasse in Basel! The new office did not come with swings, as the old office did, but we still love it because we gained a great Indian restaurant nearby...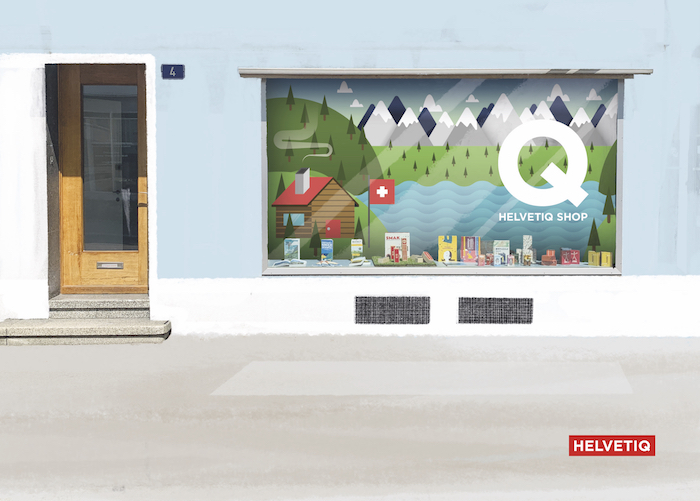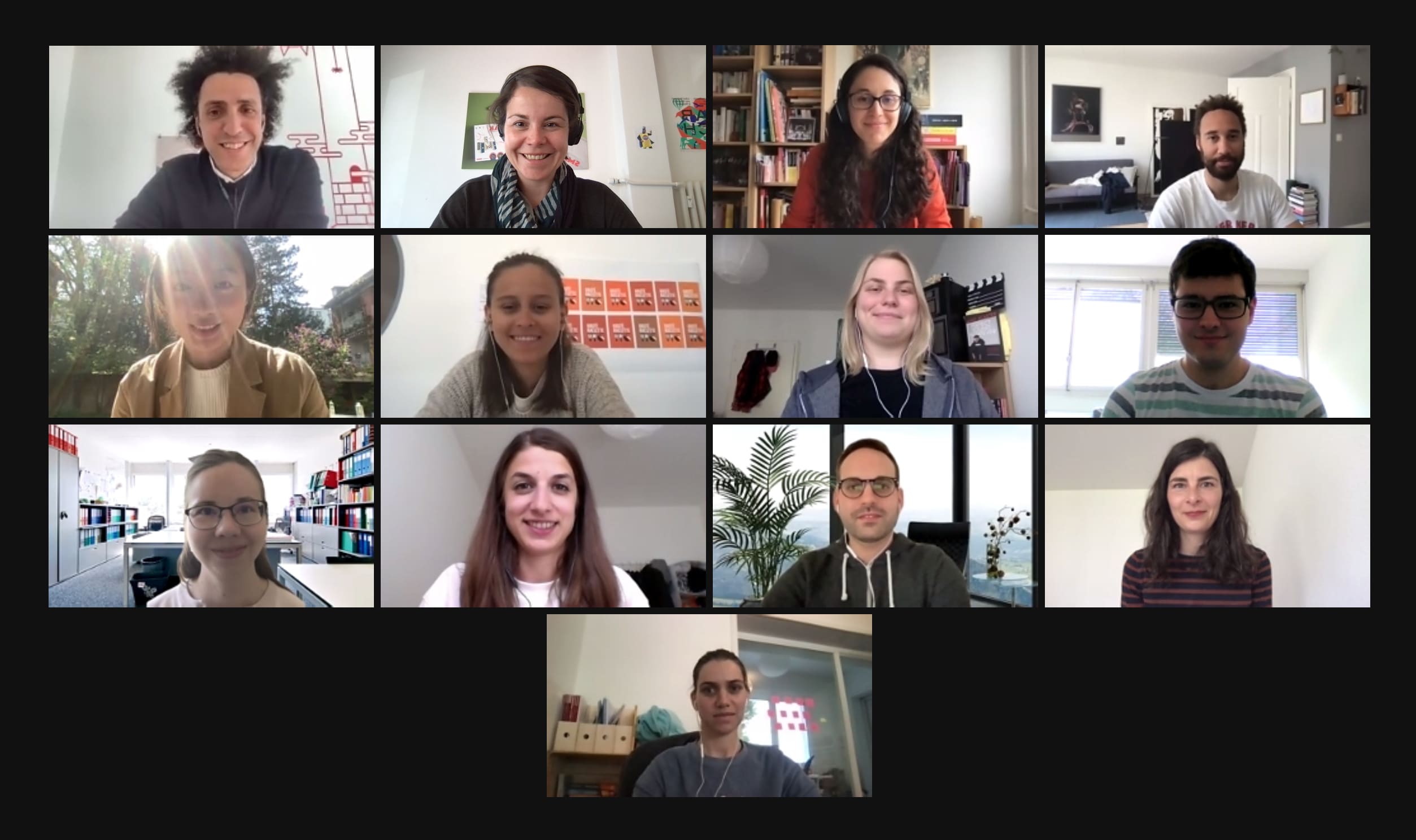 2020
What a year
Due to the pandemic, team HELVETIQ moved most work and business online. It was a fruitful but also weird year of starting every meeting with "can you hear me?" and "can you see me?"
2020
Pocket games around the world
Our Pocket Games collection grew to 10 titles and 650 000 copies sold. We continue to give the people what they want.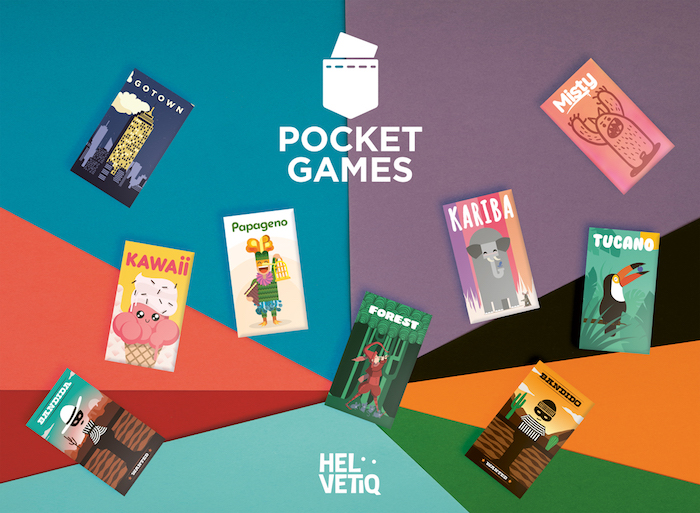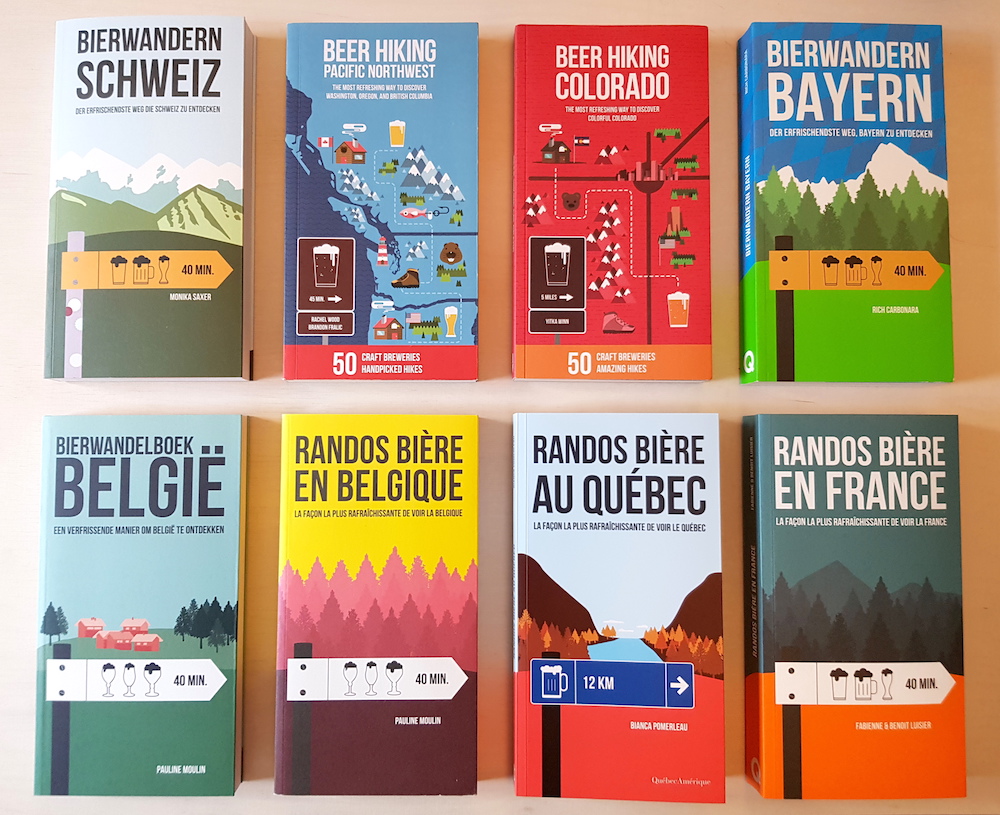 2021
Beer Hiking Family got bigger
After the success of Beer Hiking Switzerland, published in 2014, we teamed up with several authors and hikers around the world to publish new titles. The family will grow again in 2022!
2021
Helvetiq & Bergli
With Richard and Bergli, we used to play basketball (both rooting for the Celtics) and advise each other about book projects. In 2021, we joined forces and now form one team on Mittlere Strasse.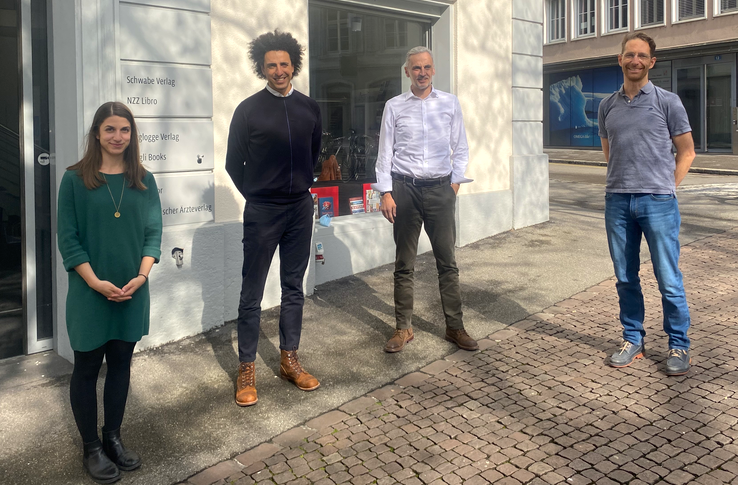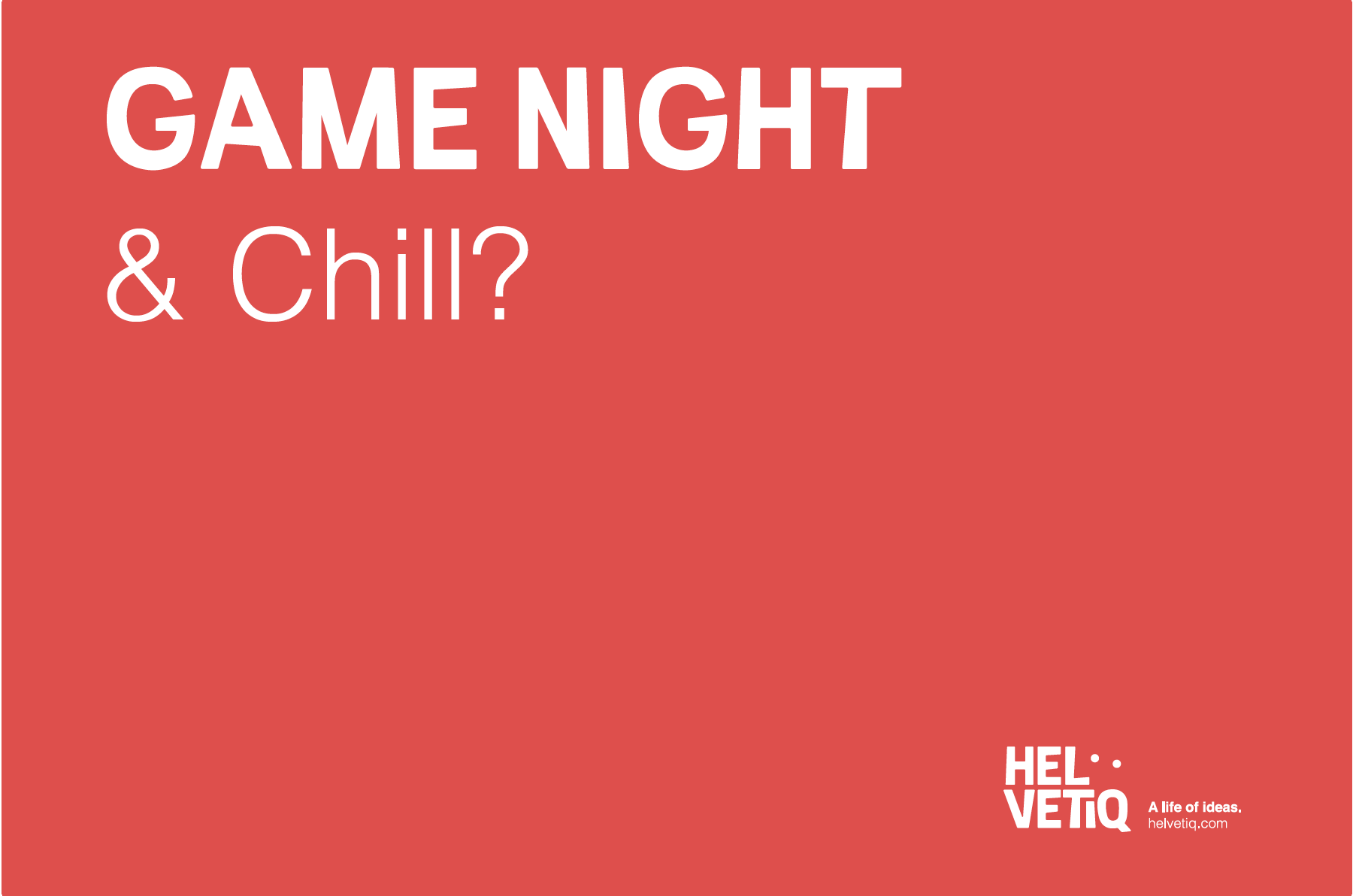 2021 --
What's next?
In our yearly strategy meeting, it was decided everyone is getting a tattoo of HELVETIQ's new avatar (just kidding).
In the future, we will strive to keep sharing our ideas and creativity with all of you. We do it to provide you with precious moments of fun and learning. It is a life of ideas we are living. Tag along, there's so much we can do together.