Saashi
Design: Ewelina Proczko
Winter is coming! Carefully choose the cards you collect to help the animals get ready for winter.
Delivery date?
Delivery expected from 14/12/2023 to 20/12/2023
Choose the product swatch first
Shipping cost?
Delivery via UPS carrier: 25€.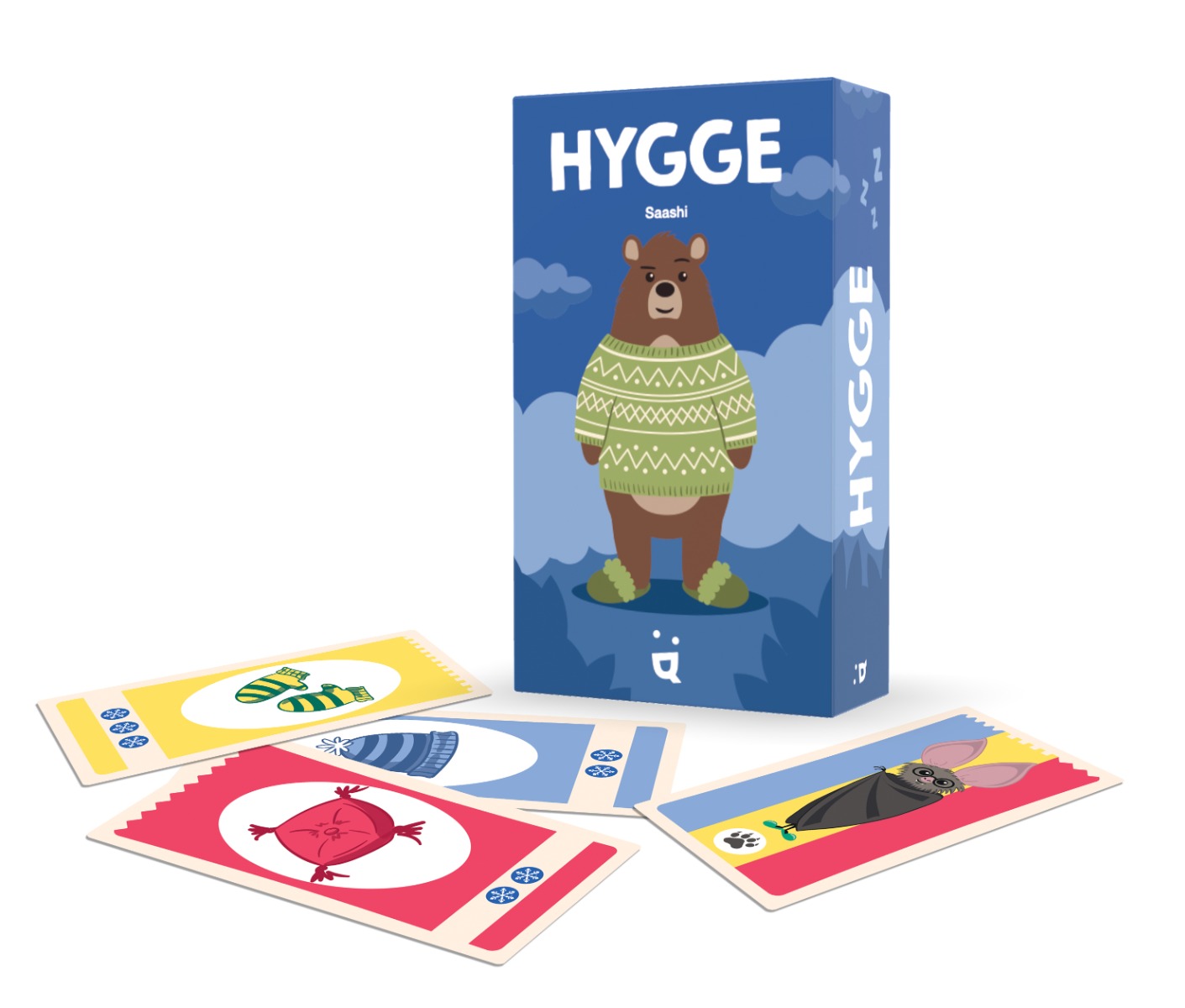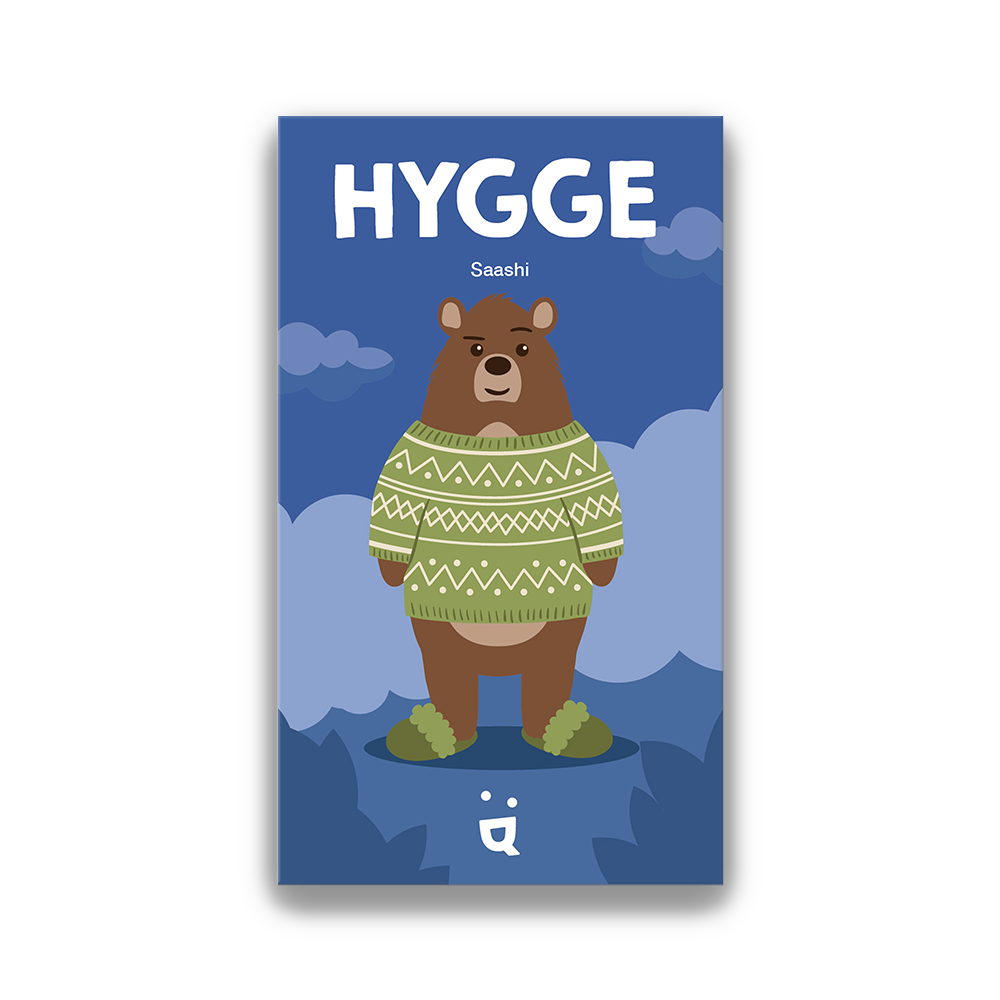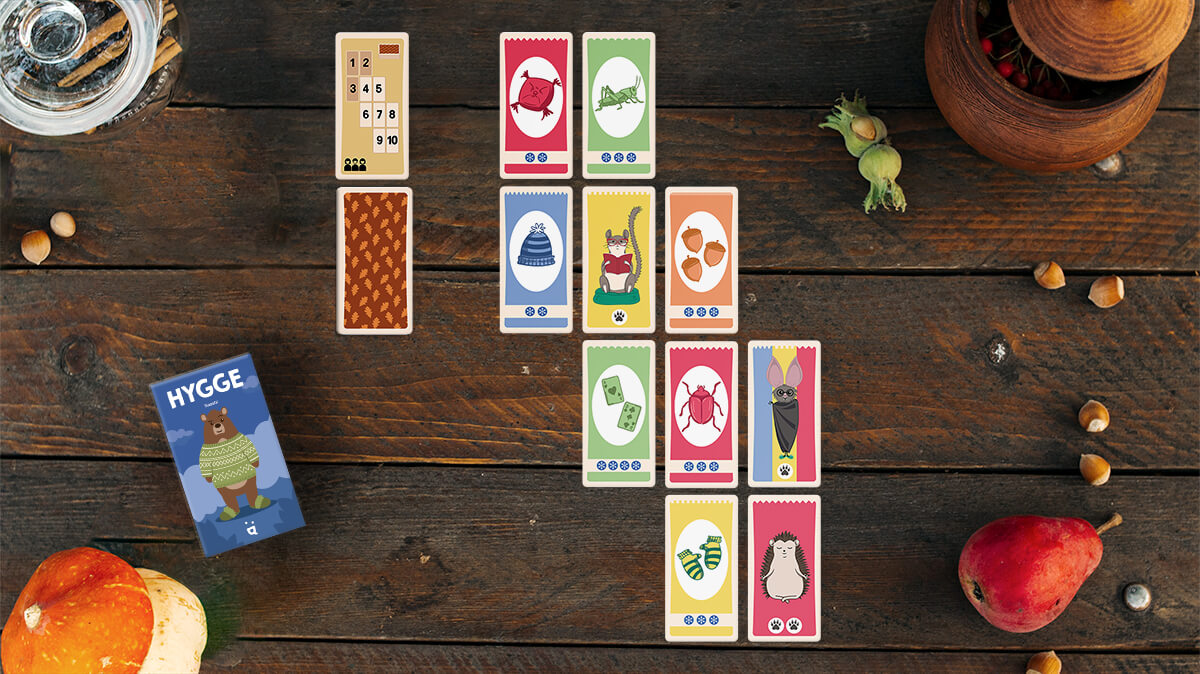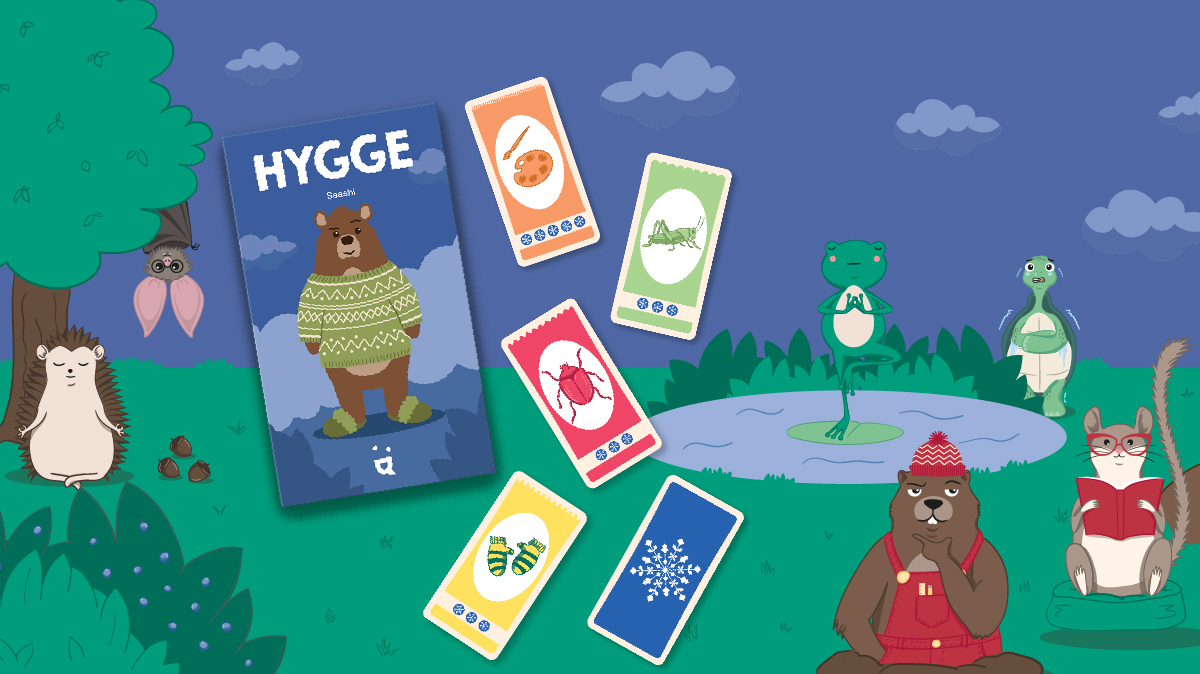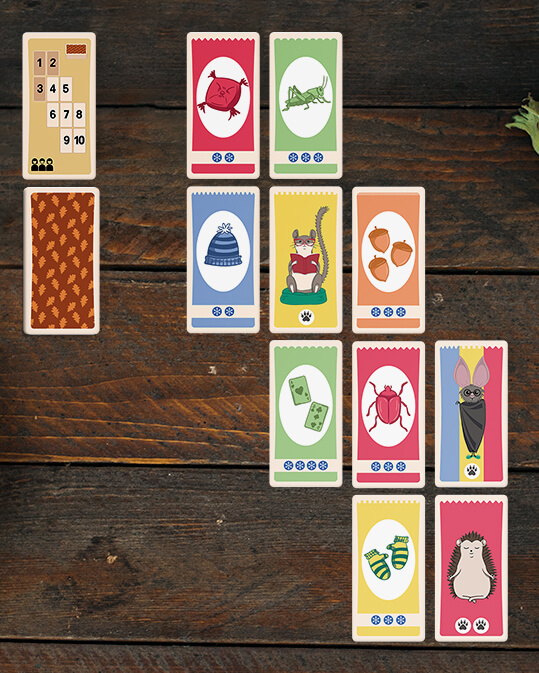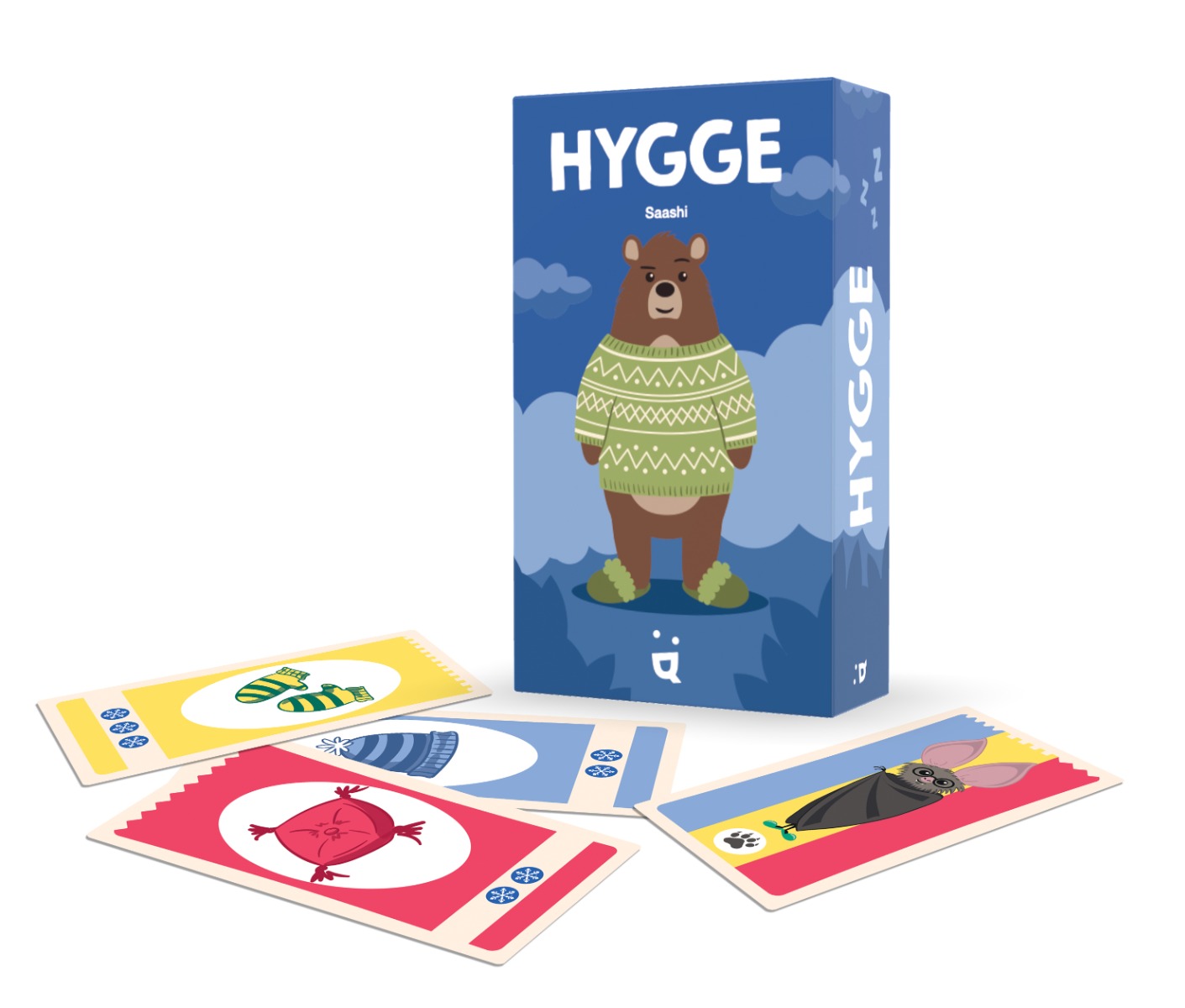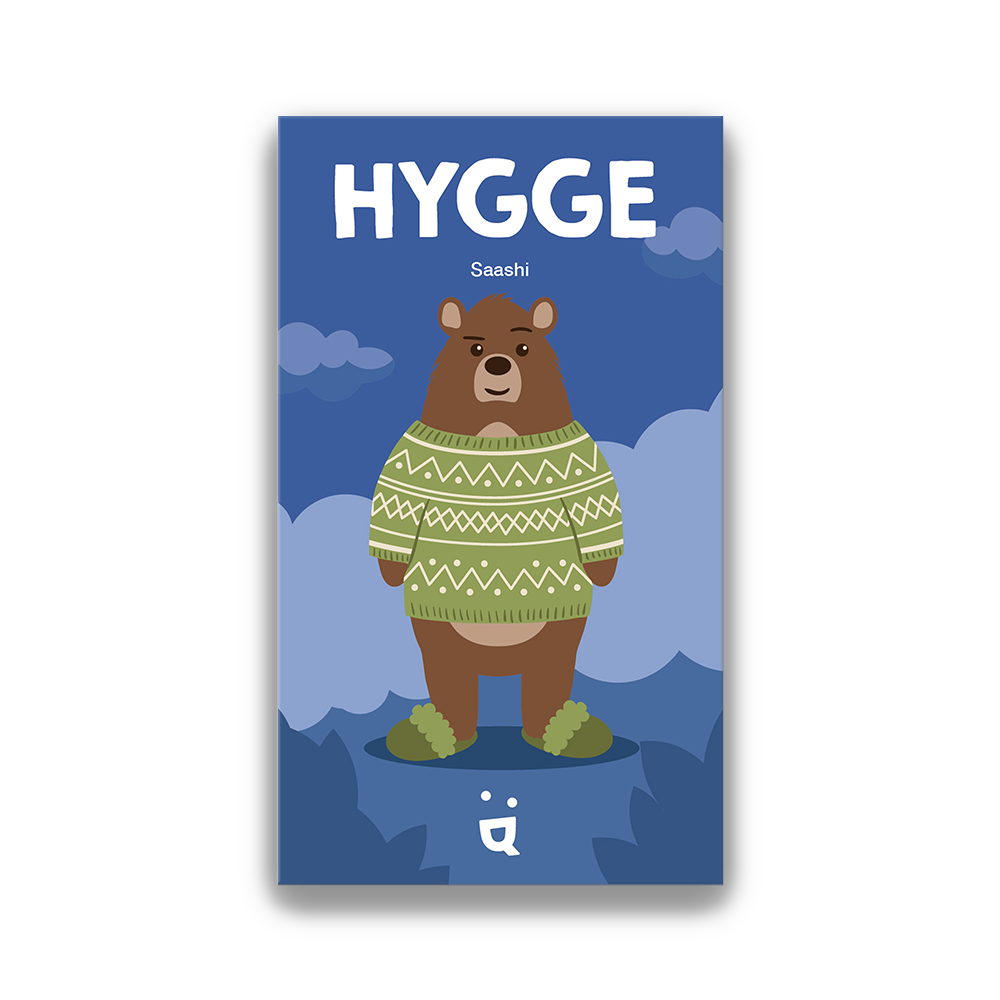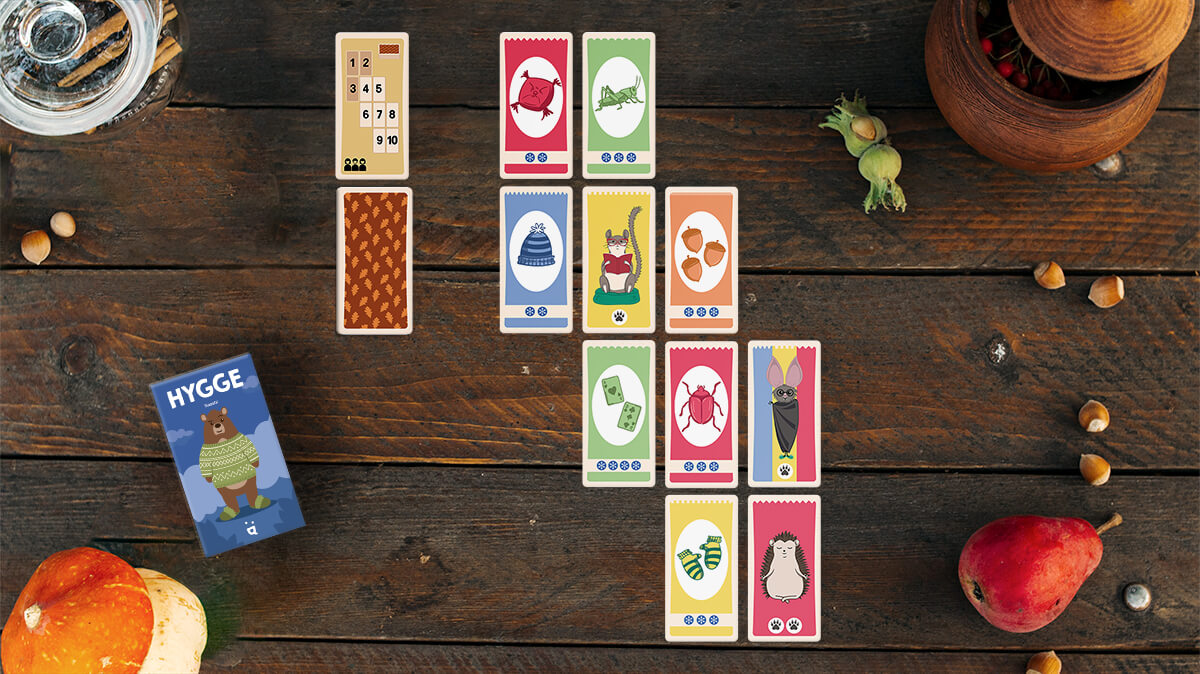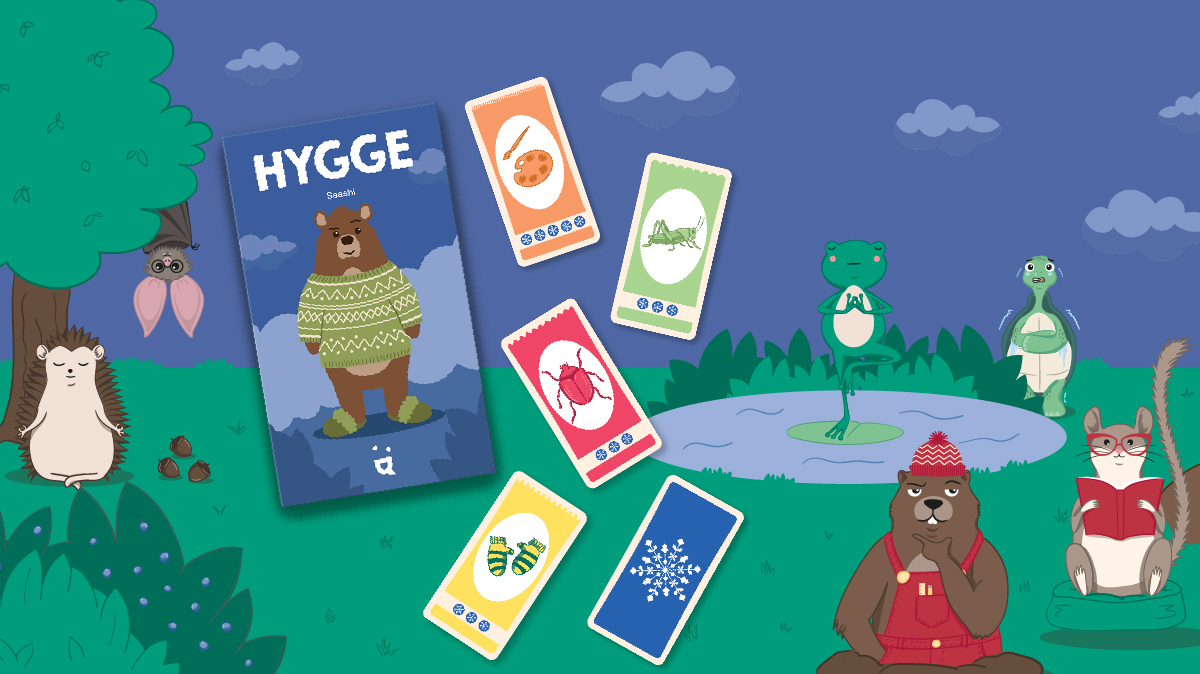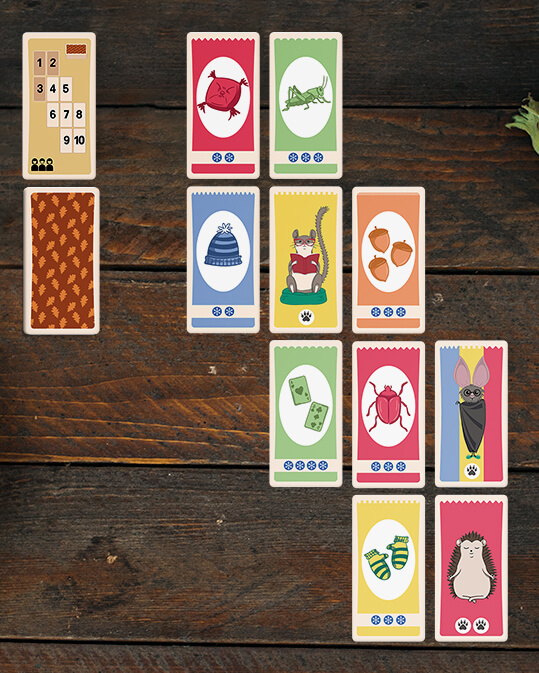 Hygge
Winter is coming!
In the middle of the forest, animals are preparing to hibernate. They're getting organized for a cozy winter. Are you ready to give them a hand?
In Hygge, help the forest animals find and store their favorite things before winter sets in. But be careful, you don't know exactly when it will arrive. Store as many items as possible, but also the most valuable ones, to win the game. Remember to take the rows or columns of cards that interest you, and think carefully about what you're leaving for the other players.
You'll need to strike a balance between caution and haste.
Goal of the game: Winter is coming! Fill your stock with all the things you need for a comfortable hibernation. Be clever with your choices and safely store your provisions at just the right moment to win the game!
- A Zen theme
- Innovative draw mechanics
- A seasonal theme
- Fun for parents and for children
Saashi is a board game author and head of the SAASHI-AND-INC company. His games offer a unique and warm vision of the world. He insists that these games are not tied to any particular language, so that players all over the world can enjoy his ideas. His games include Coffee Roaster, Photograph and Get on Board.
More Information

| | |
| --- | --- |
| EAN | 7640139533340 |
| Players | 2-4 |
| Dimension | 6,5 x 11 x 3 cm |
| Launch Date | 20.09.2023 |
| Brand | Helvetiq |
| Age | 7+ |
| Duration | 15' |
| Collection | Pocket Games |