THE ULTIMATE QUIZ FOR SPORTS FANS
SportIQ is a quiz to understand the world of sports while having fun. It contains everything you need for a sports night at home.
Disclaimer: Images are in French but the game is in English.
Where to buy this product:
Delivery date?
Shipping cost?
Delivery via UPS carrier.
Shipping fees 15€.
Free delivery from 100€.
Minimum order 50€.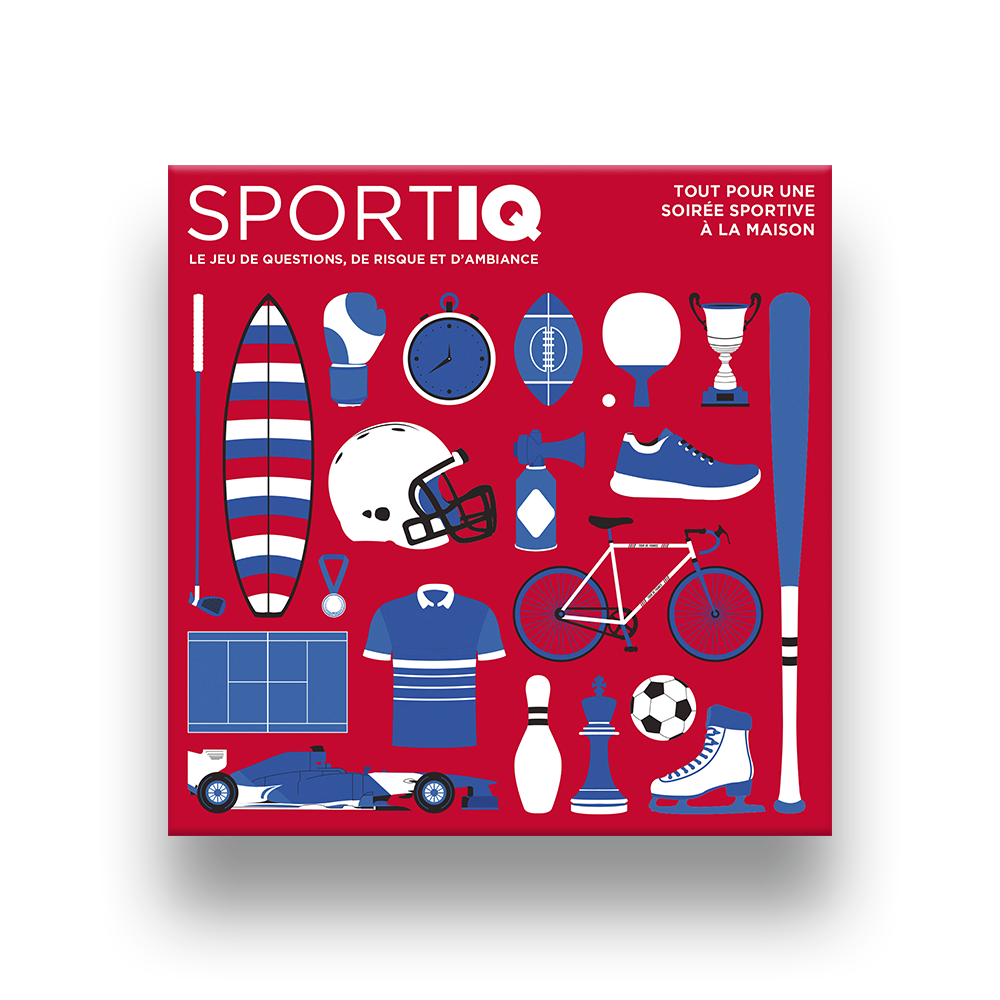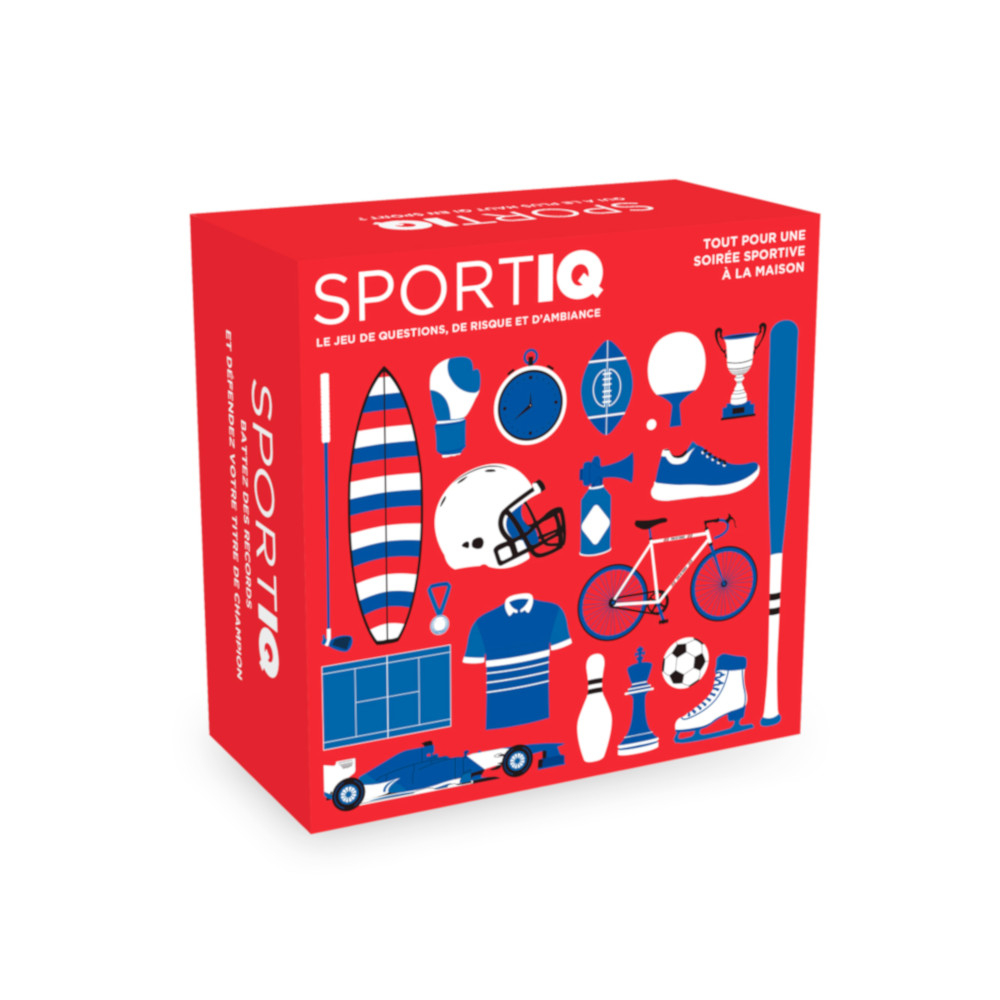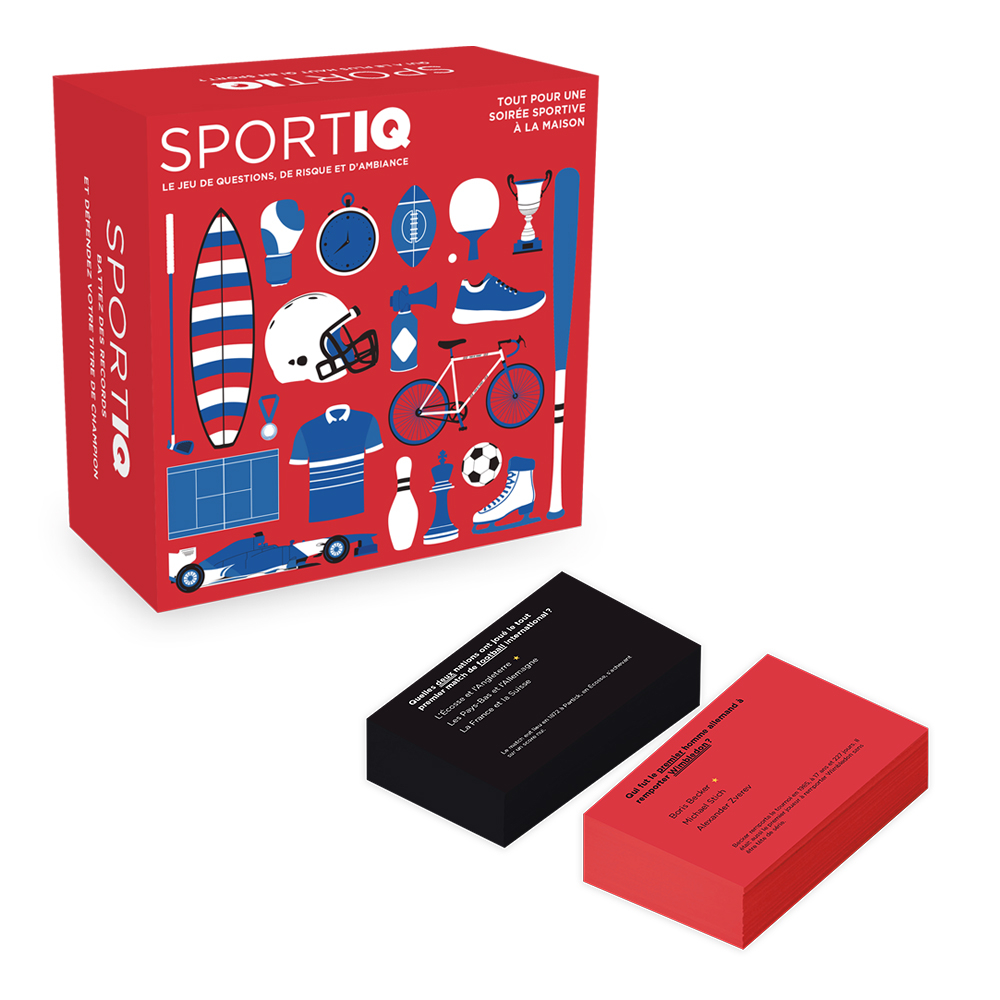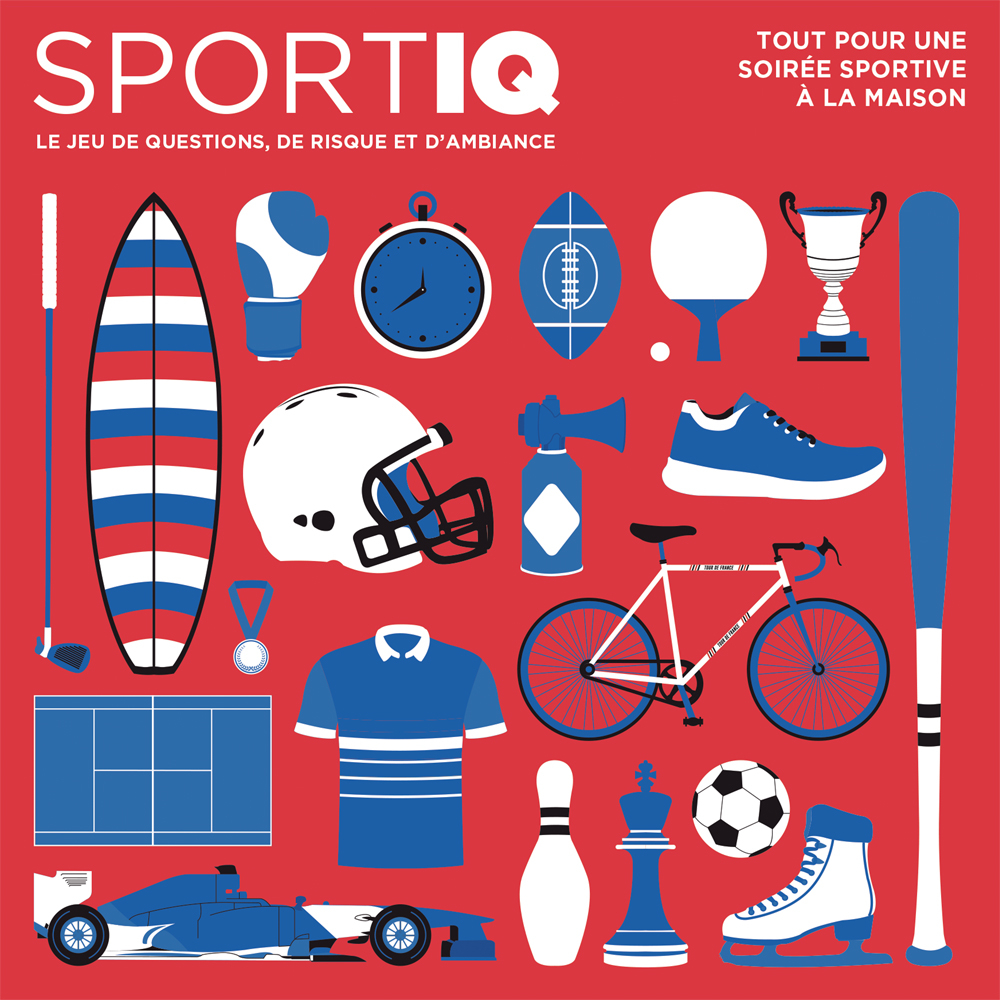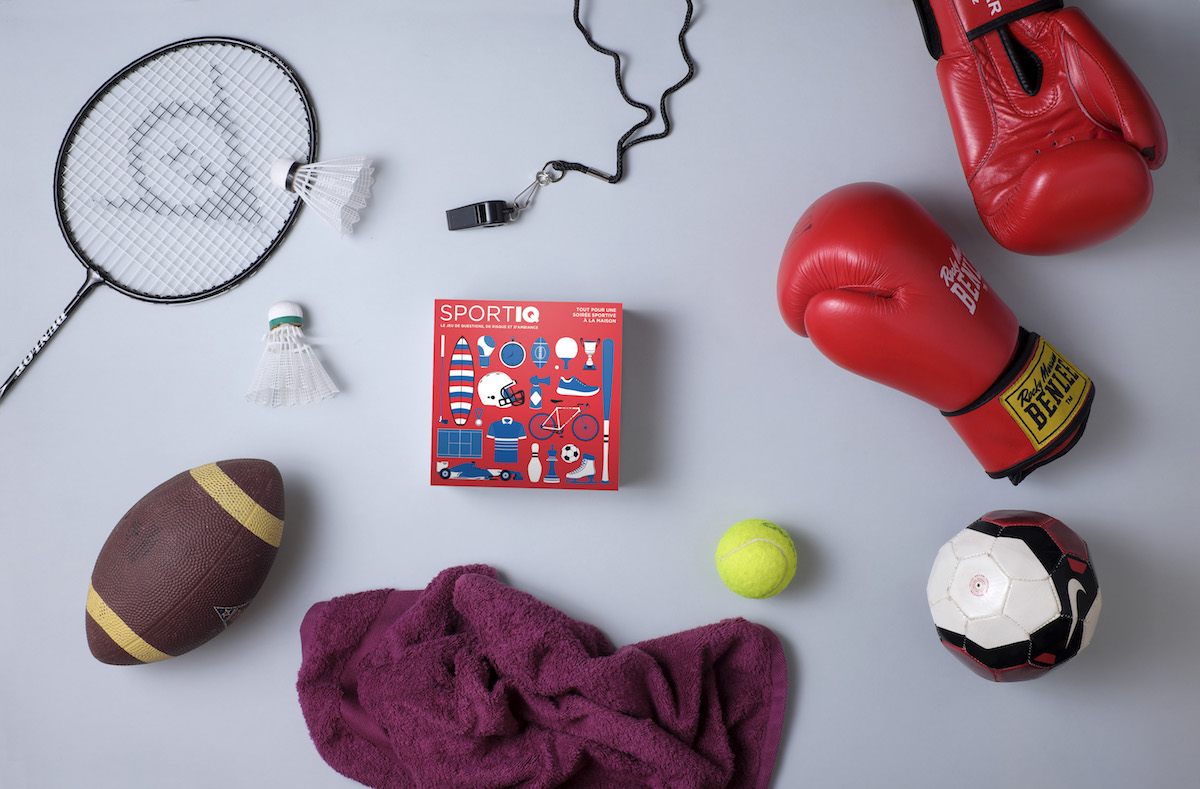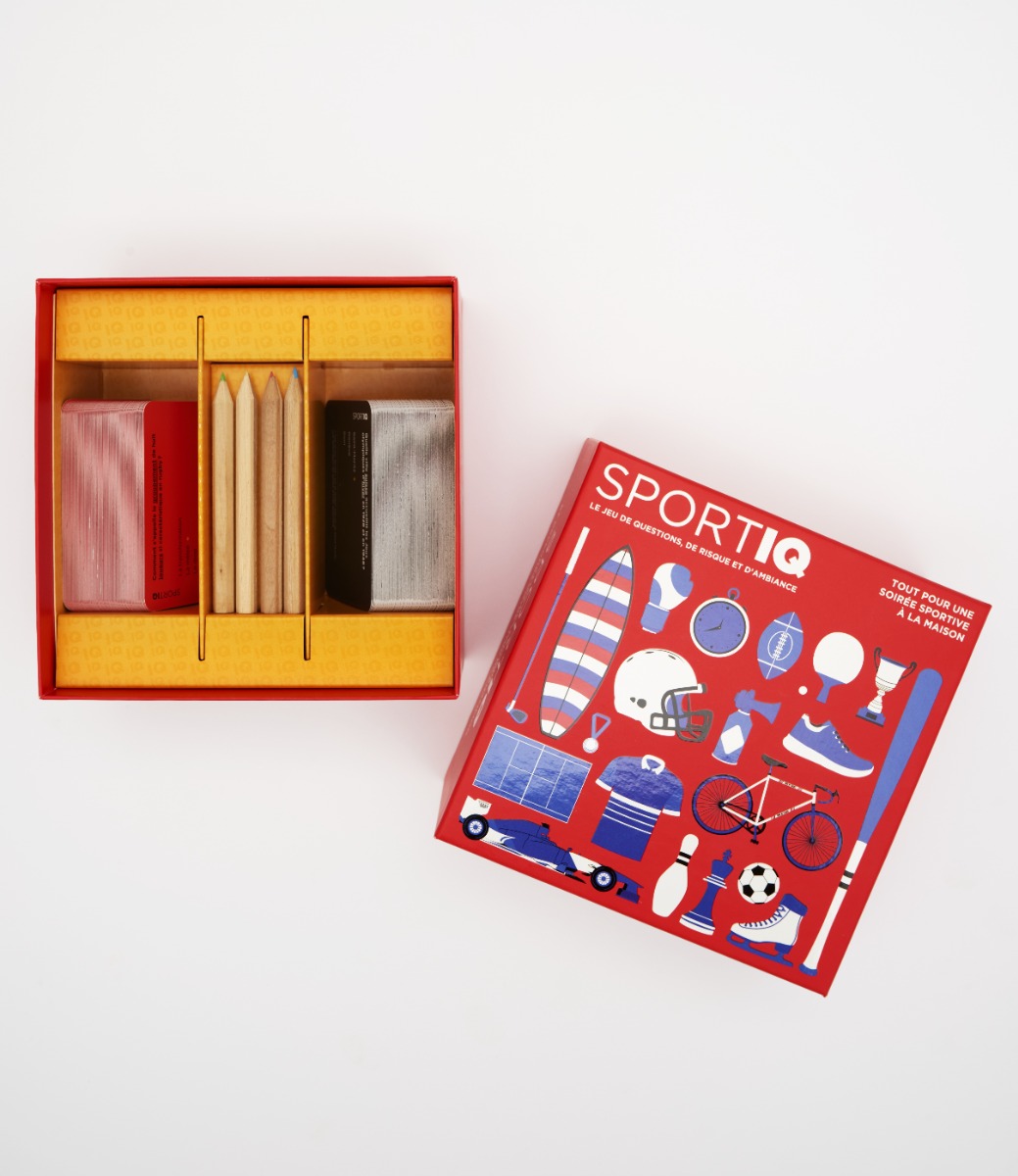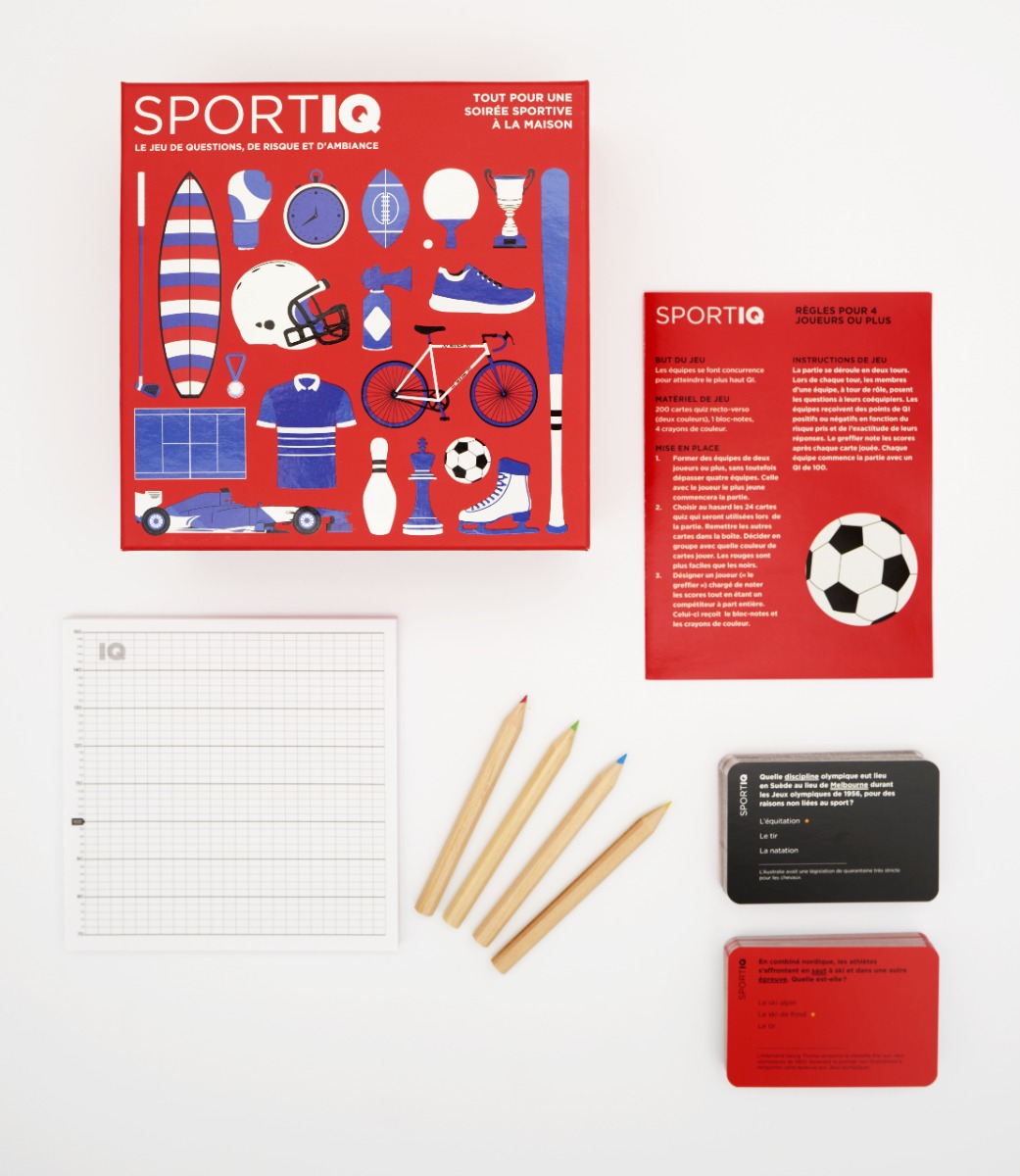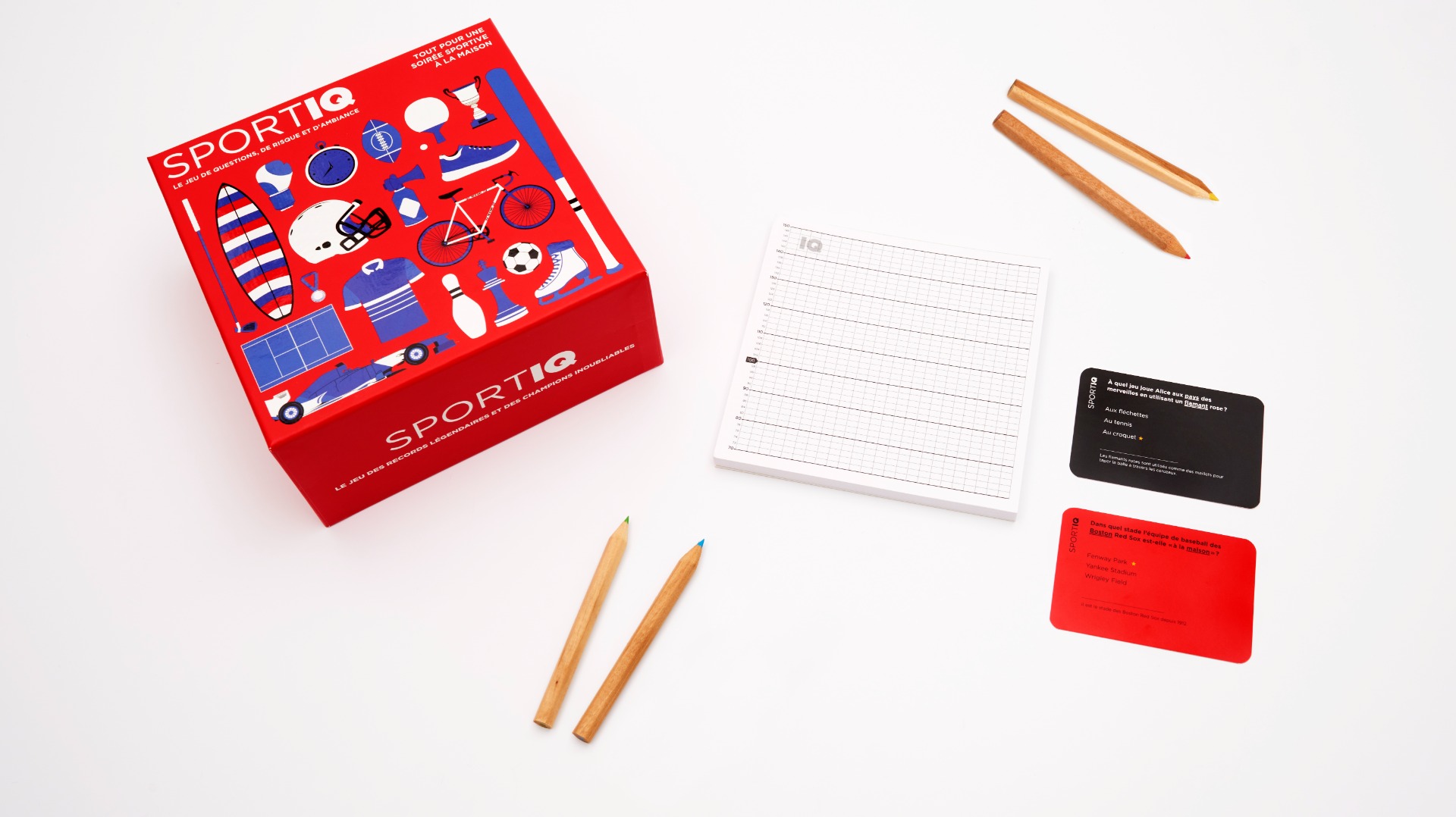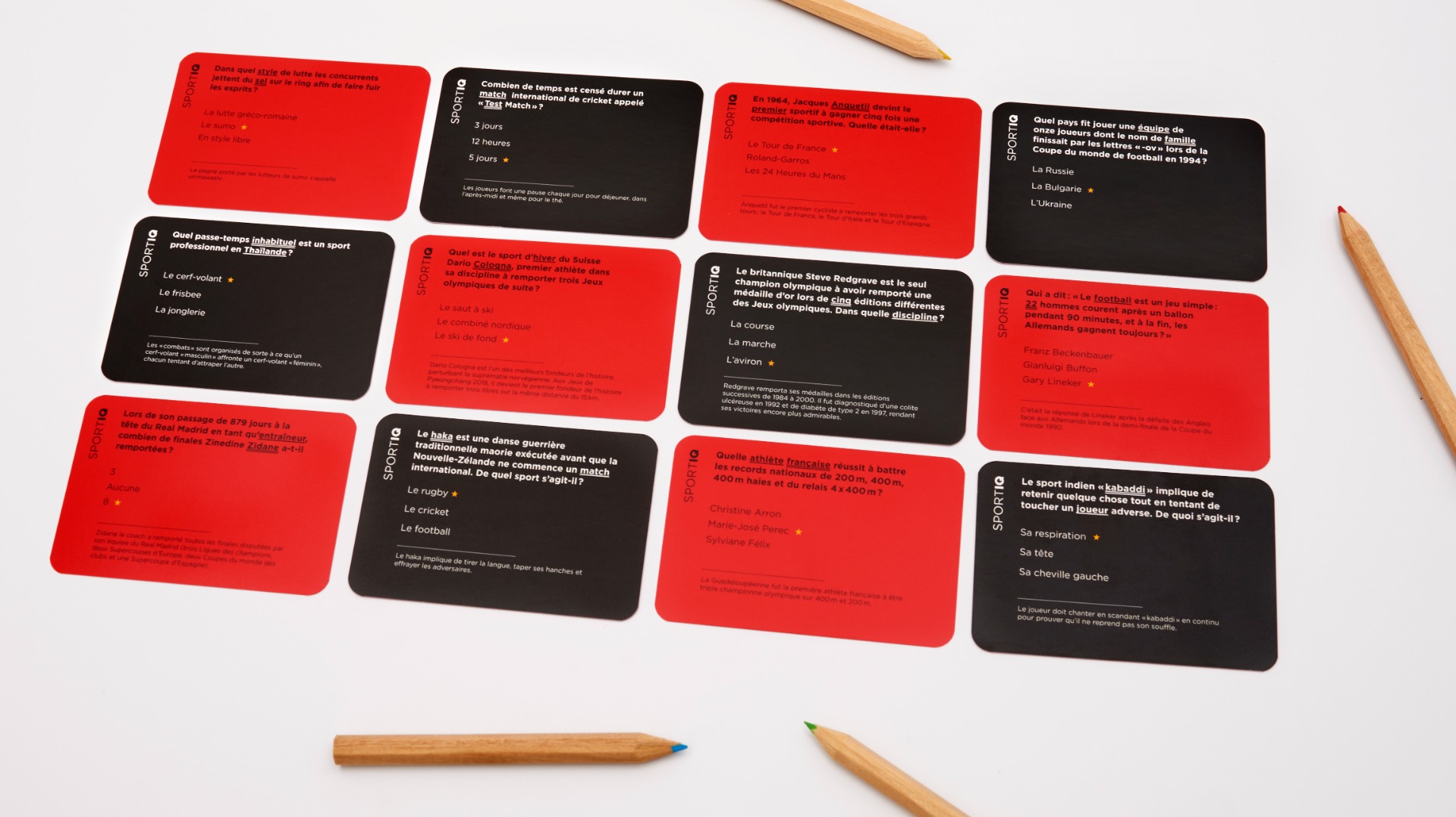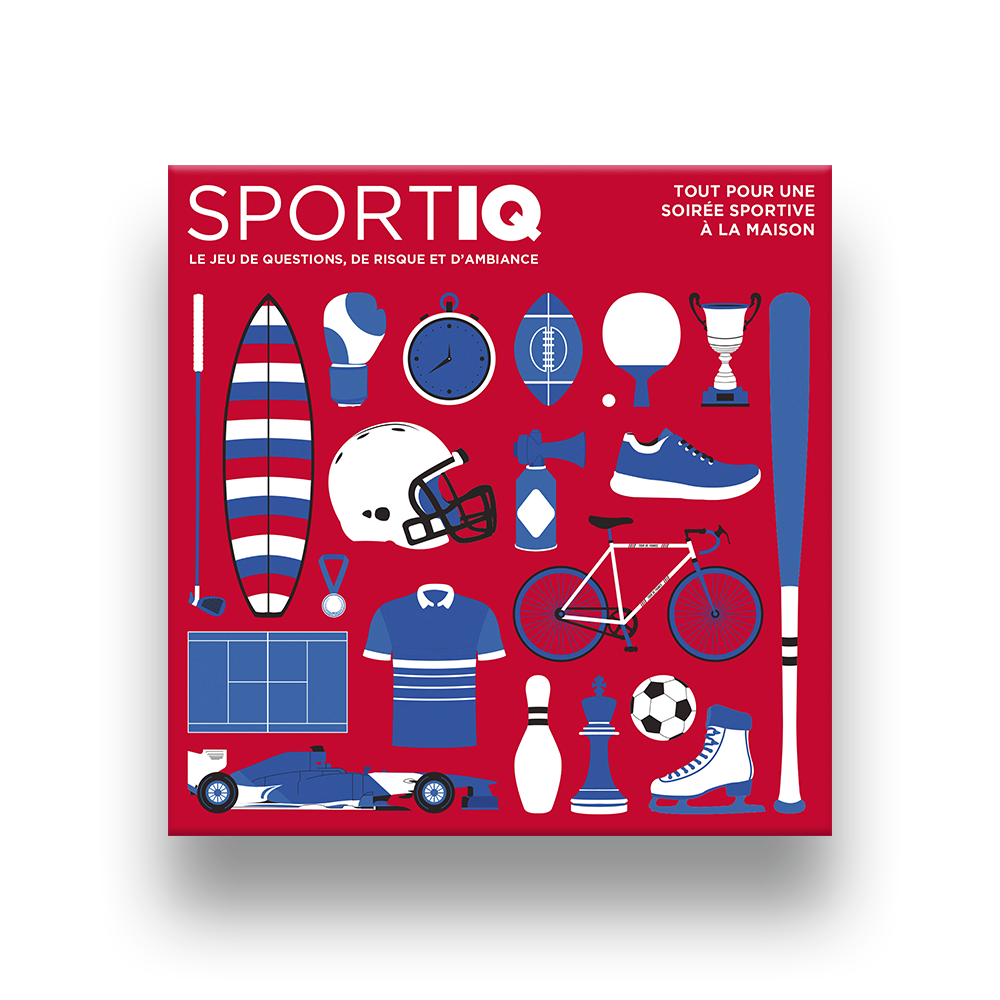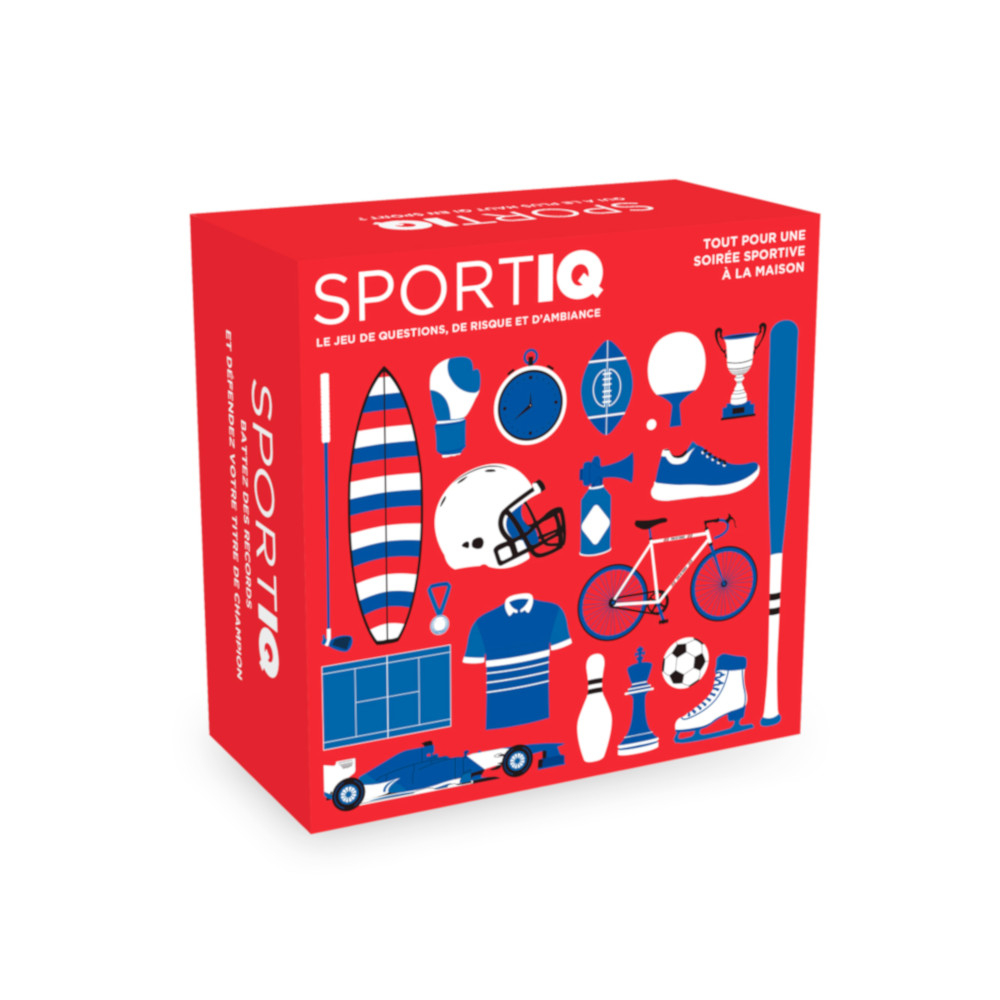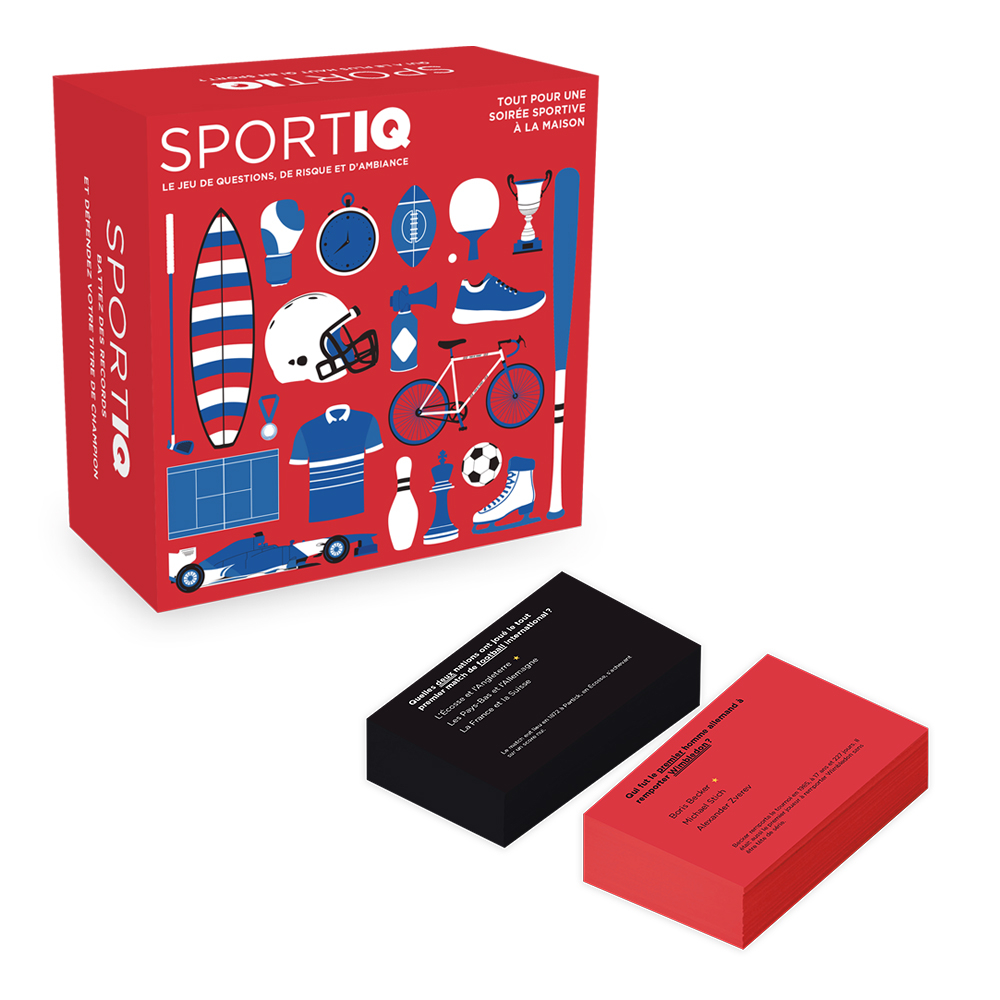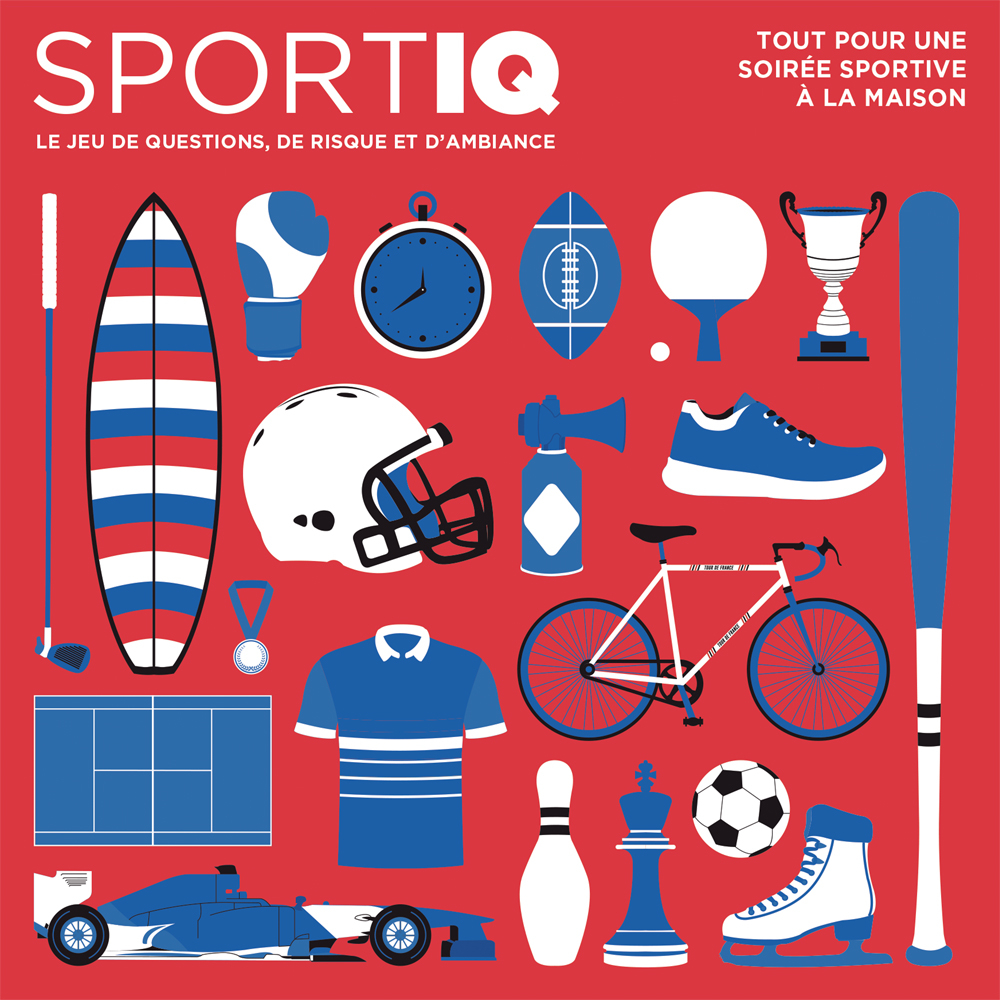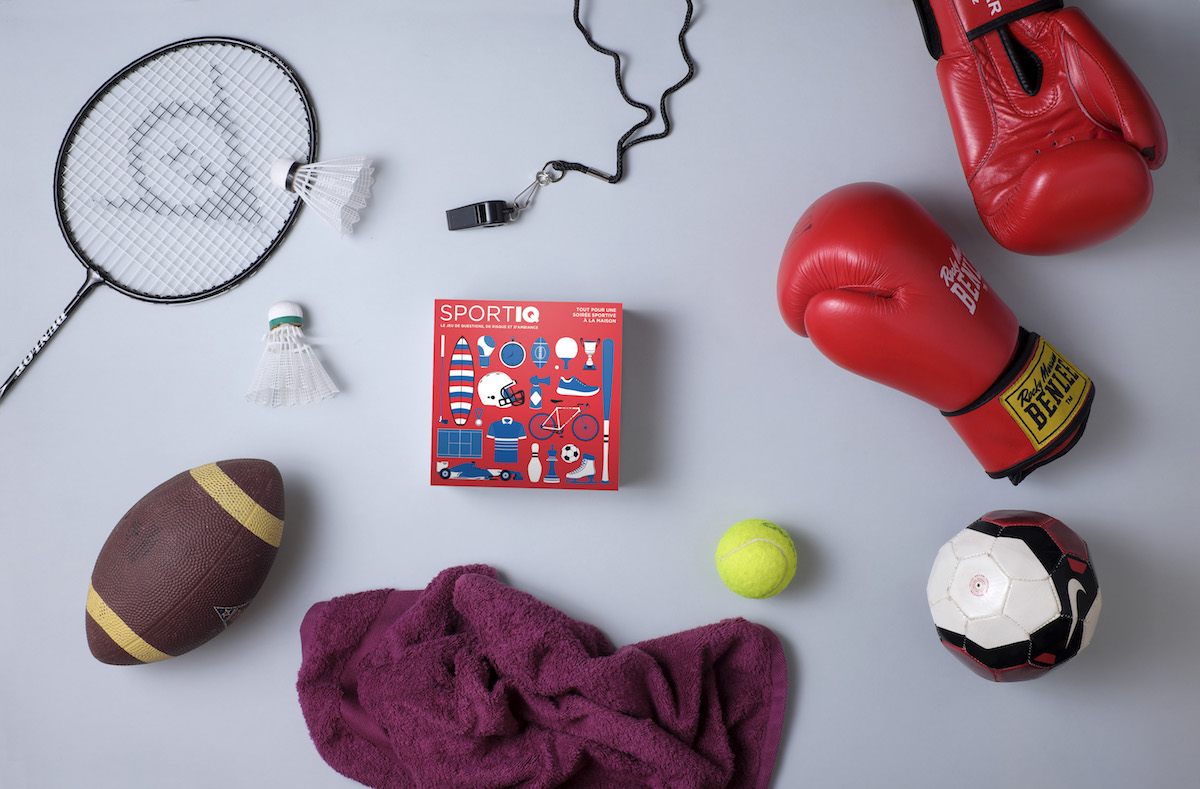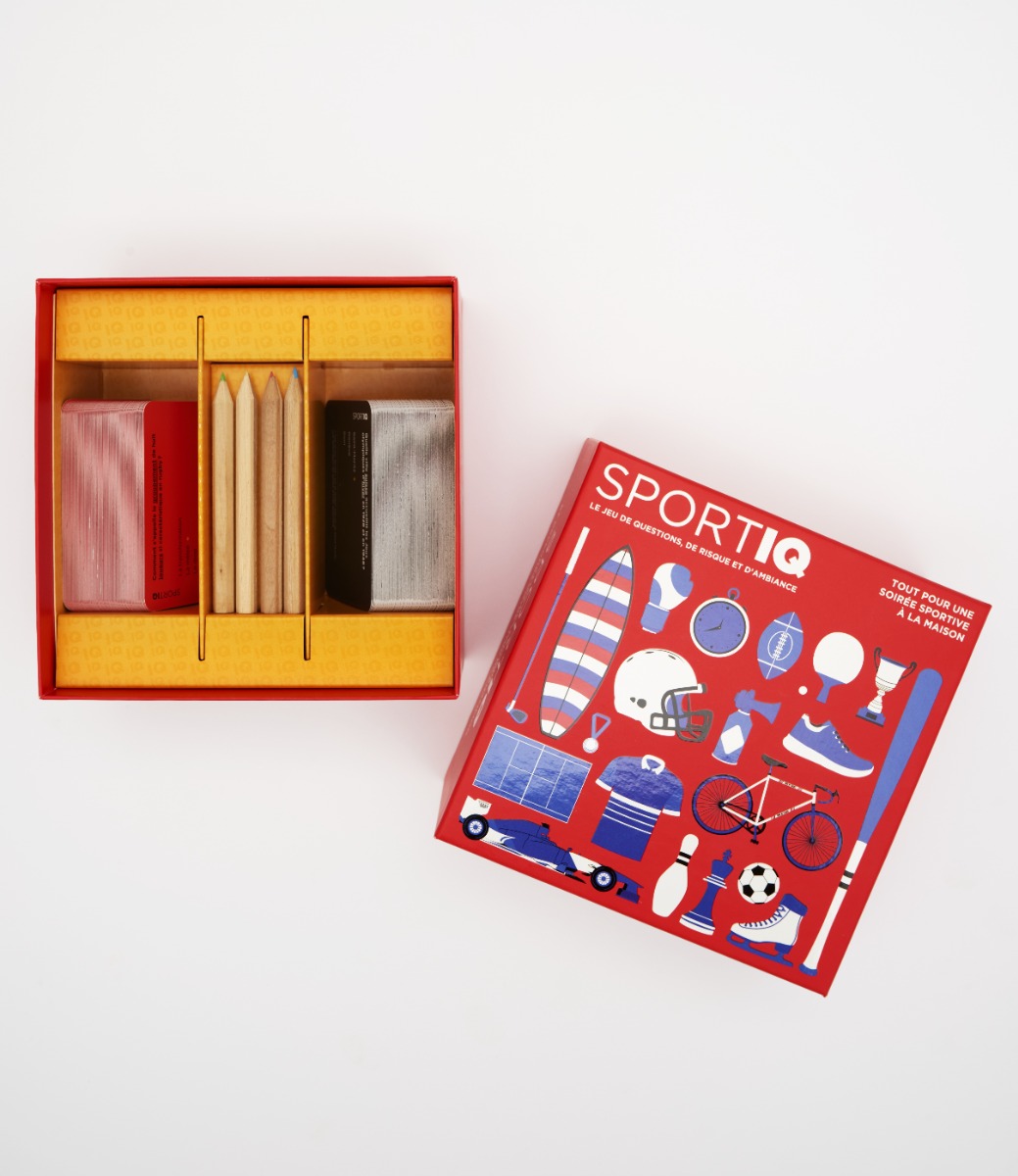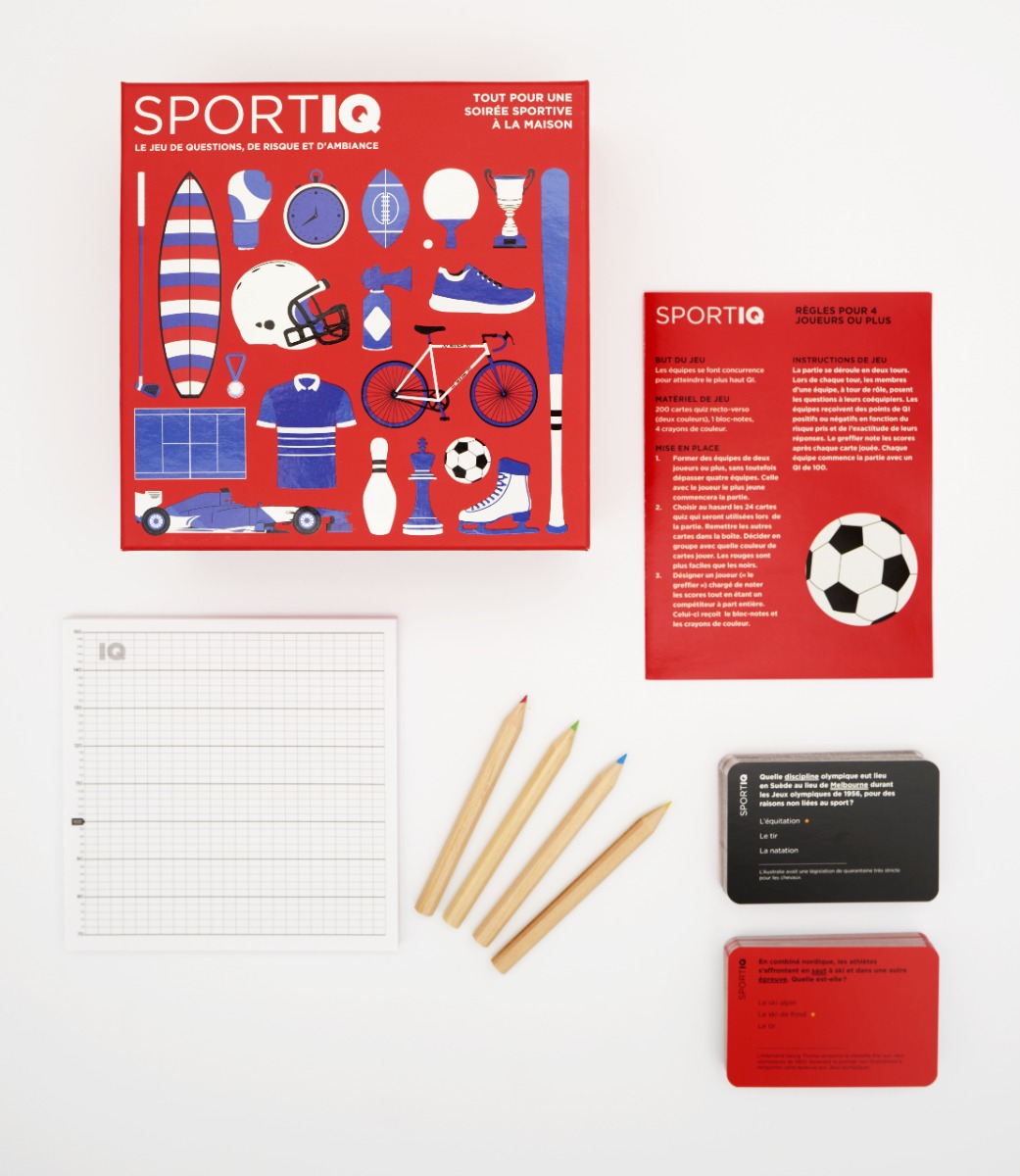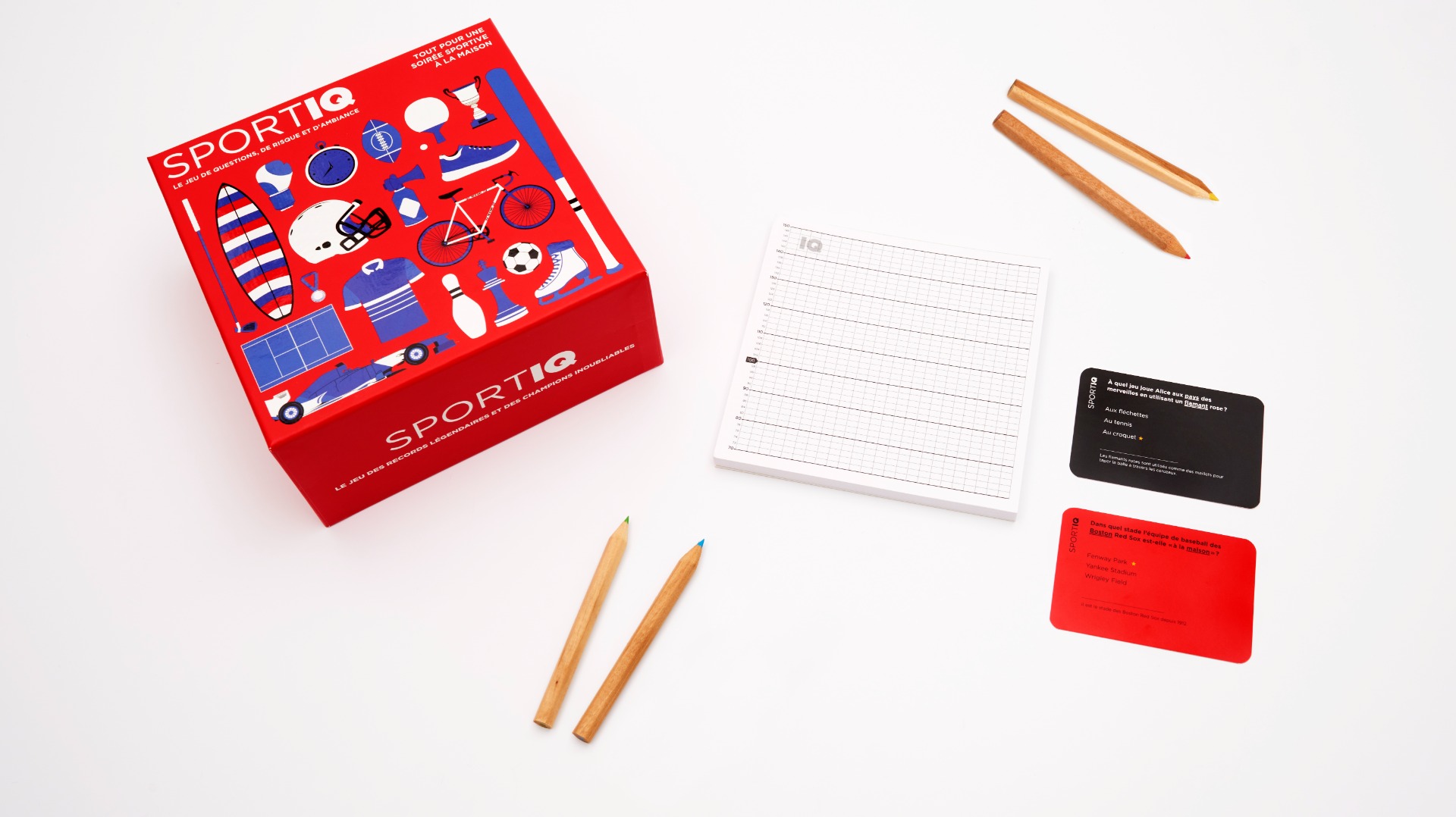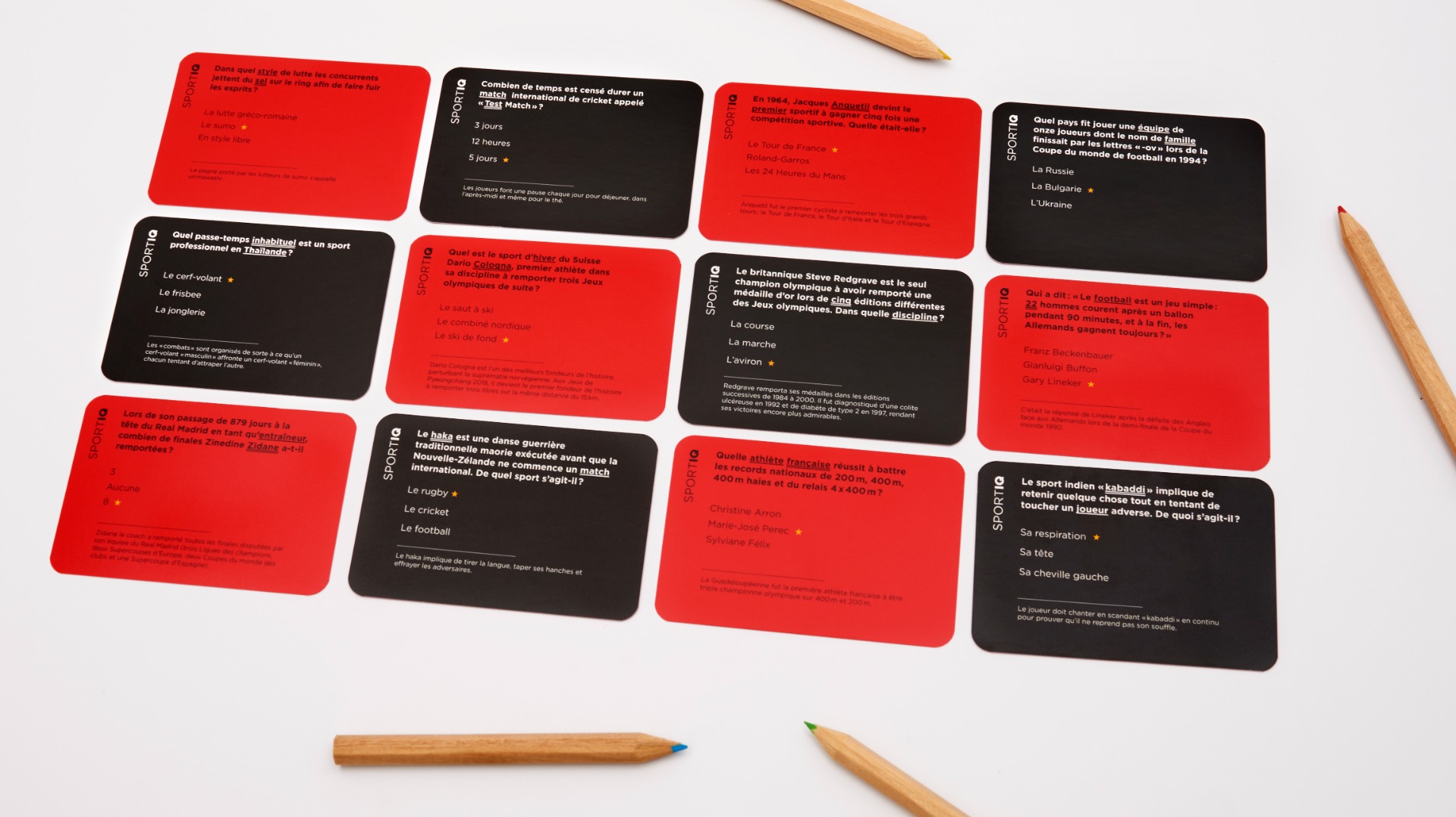 SportIQ - The Game

THE ULTIMATE QUIZ FOR SPORTS FANS

In this party game of questions and risk-taking, players split into two teams and compete to test their knowledge of sports and their memory.
Featuring a massive collection of clever sports trivia questions and beautiful graphic design, Sport IQ is the perfect game for sports fans to enjoy at parties, on game nights and as an icebreaker before the big game.
It allows everyone to shine and have a good time. With 400 multiple choice questions, it counts the answers in IQ points. The game offers two levels of difficulty and is played in teams for more conviviality. The first round is based on your knowledge, the second on your memory. You can take risks to score more points, but can you trust your partners?
Topics covered: football, tennis, basketball, athletics, Olympic and Paralympic Games, boxing, ice hockey, motor sports, cycling, rugby, golf, judo, skiing, cricket... and many other disciplines!
The aim?
Teams compete to achieve the highest IQ!
Content
200 quiz cards (400 questions and answers), 4 pencils, 1 score pad, 1 rule book
Interesting questions and amazing anecdotes about babies
Allows you to play in teams
Fun way to keep score
Promotes learning
Everyone can win, regardless of prior knowledge
Great game for a party
More Information

| | |
| --- | --- |
| EAN | 7640139531667 |
| Players | 2-12 |
| Dimension | 15 x 15 x 7cm |
| Weight (g) | 400 |
| Brand | Helvetiq |
| Age | 12+ |
| Duration | 45' |
| Collection | IQ Games |