Discover London in 1000 puzzle pieces.
Delivery date?
Shipping cost?
Delivery via Planzer carrier.
Shipping fees 5CHF.
Free delivery over 35CHF.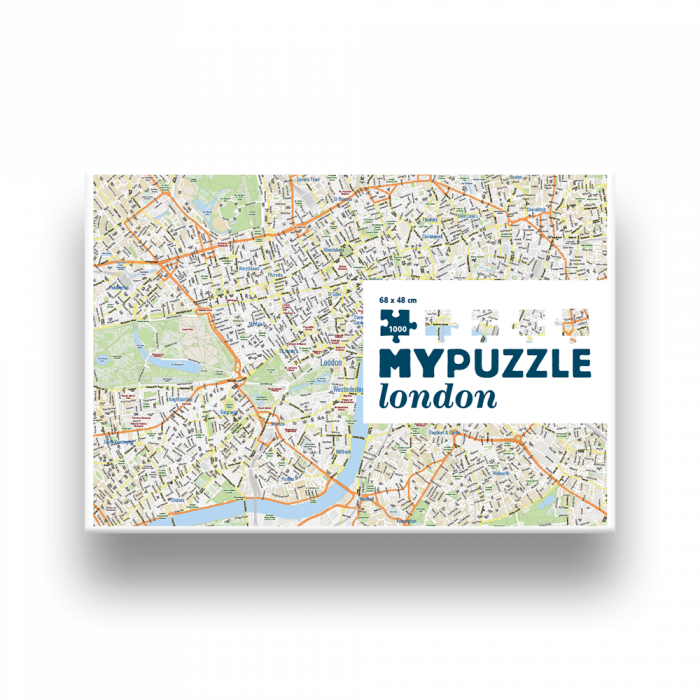 My Puzzle London
London is one of the largest and most vibrant cities in the world. As the saying goes, there is in London all that life can afford, Experience history in Westminster, take an architecture tour in the City, cross the Tames on London Bridge, and for stark contrast, ascend The Shard. Shop at Covent Garden or one of the world-famous department stores that date to the age when the sun never set on the British Empire, With citizens from all over the world, London is (as Benjamin Disraeli once put it) "a roost for every bird".
MYPUZZLE London is an invitation to discover the city with up close precision without a GPS.
Puzzle 1000 pieces
One poster included
Dimensions of the puzzle: 68x48cm
More Information

| | |
| --- | --- |
| EAN | 7640139530790 |
| Age | 8-99 |
| Players | 1-10 |