Master of the rings
Dexterity, speed, concentration... and good humour, with family or friends: these are all ingredients in Oh my ring!, our new wooden game.
Delivery date?
Shipping cost?
Delivery by post.
Shipping fees 5CHF.
Free delivery from 36CHF.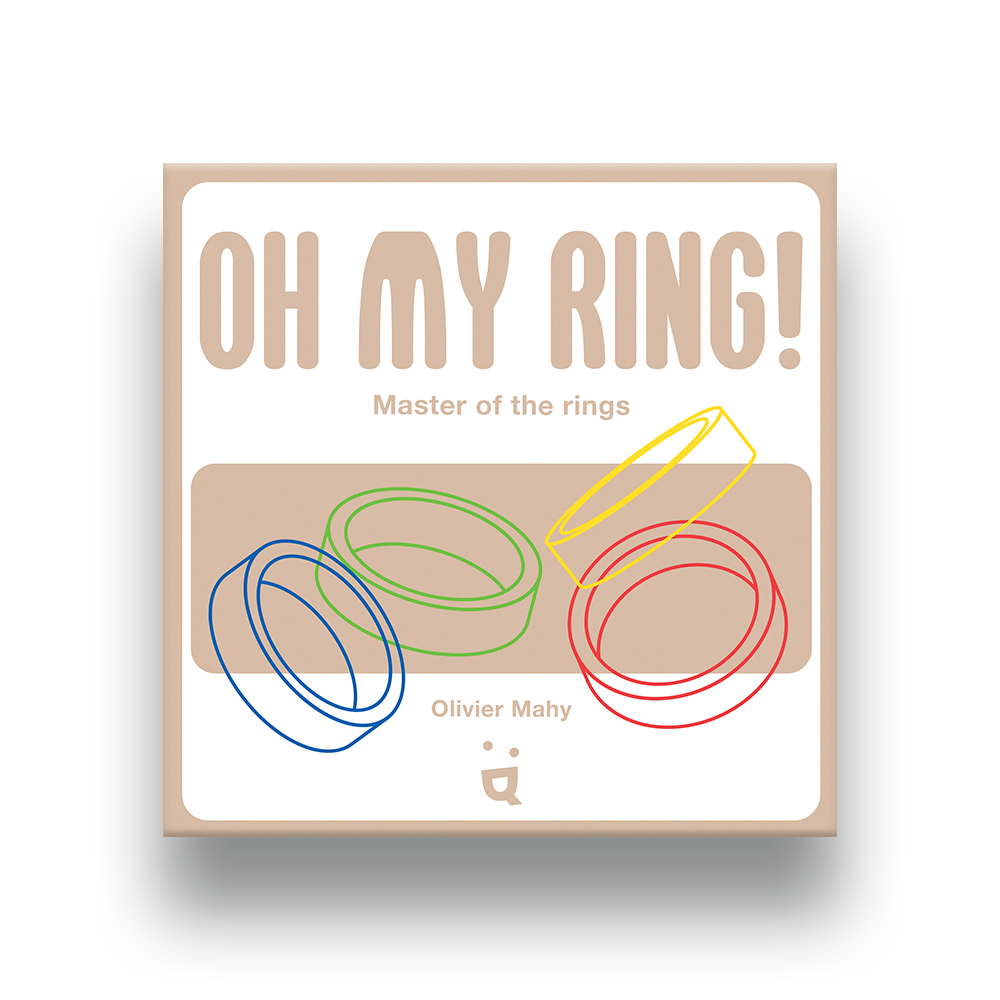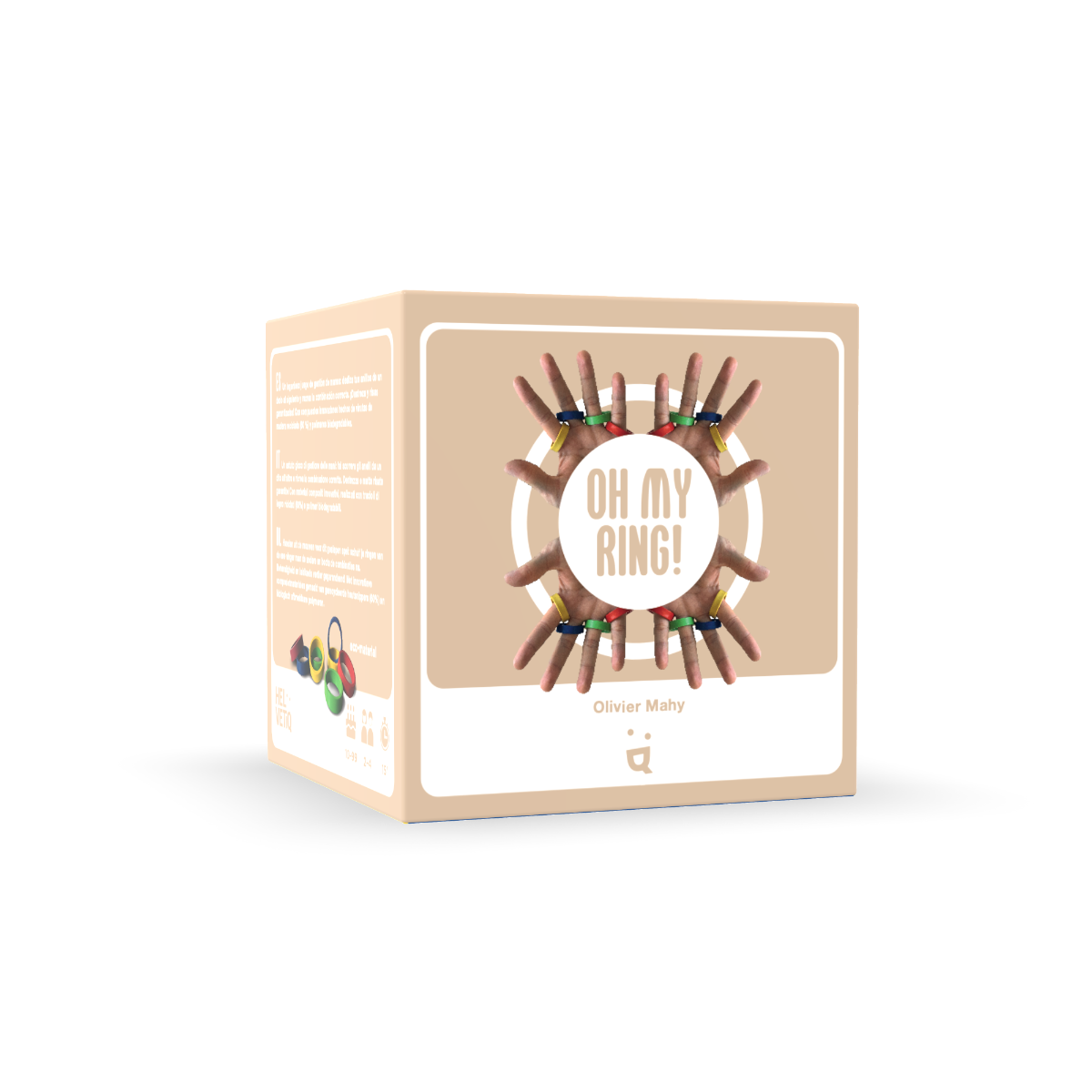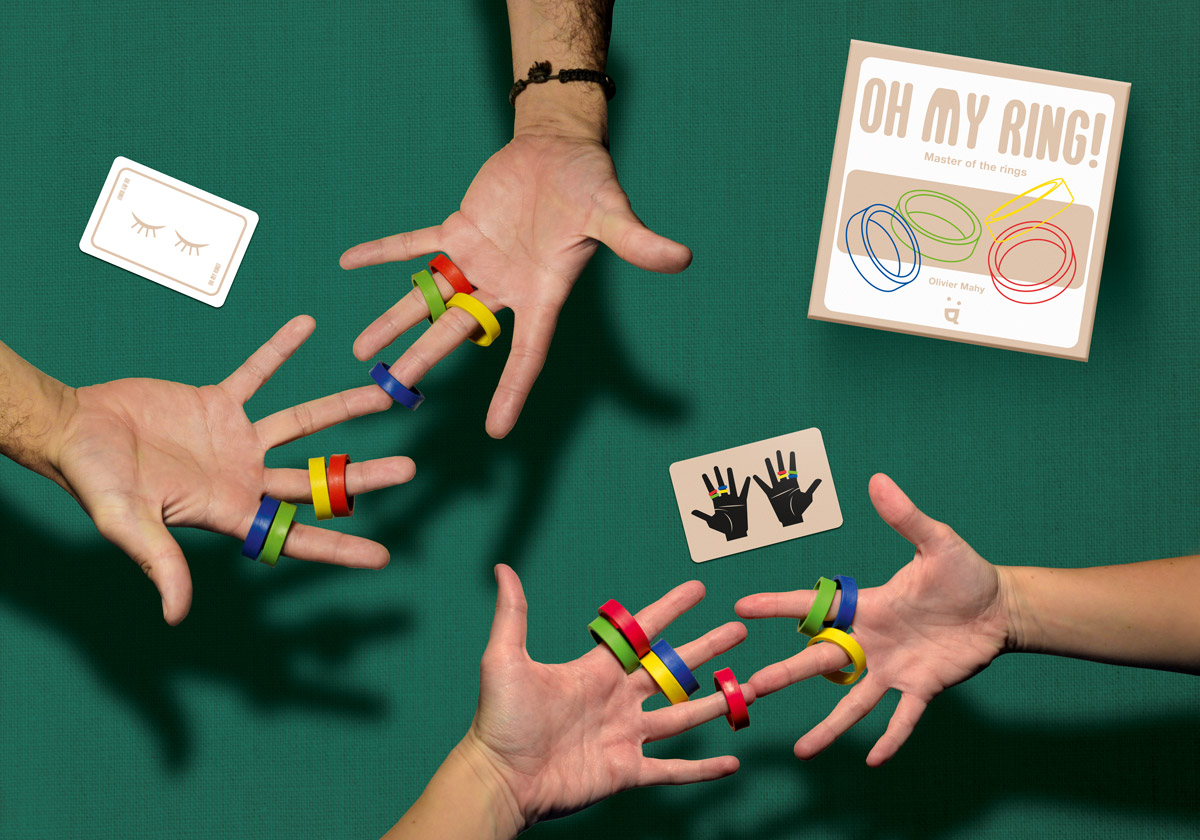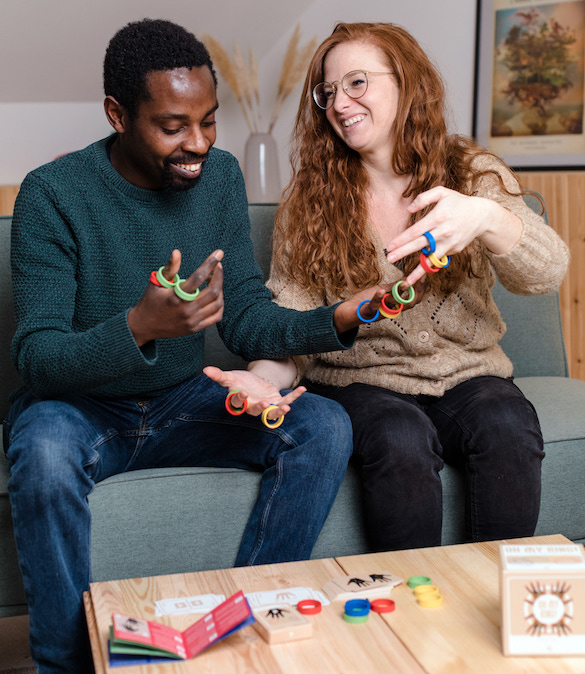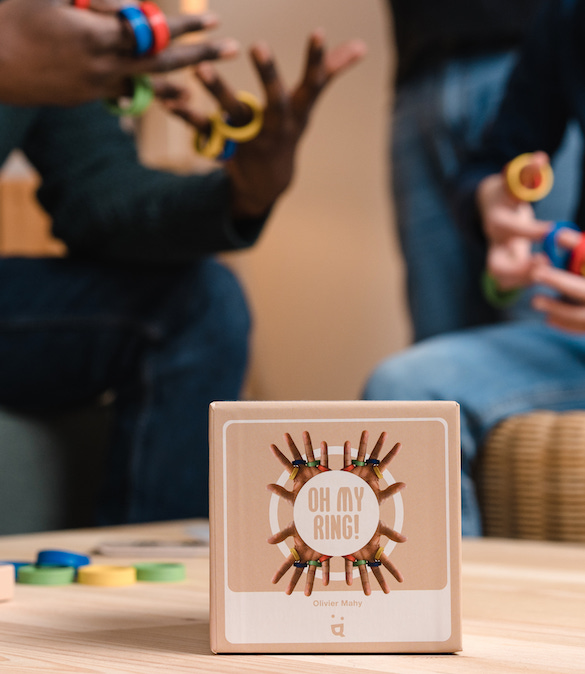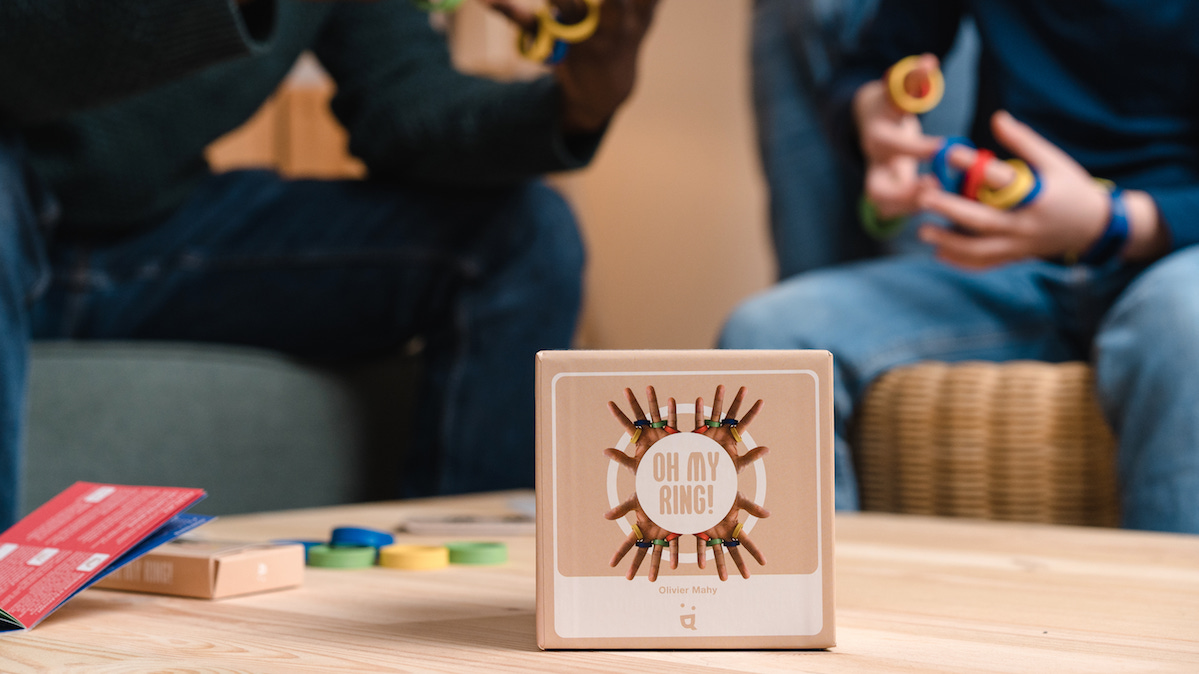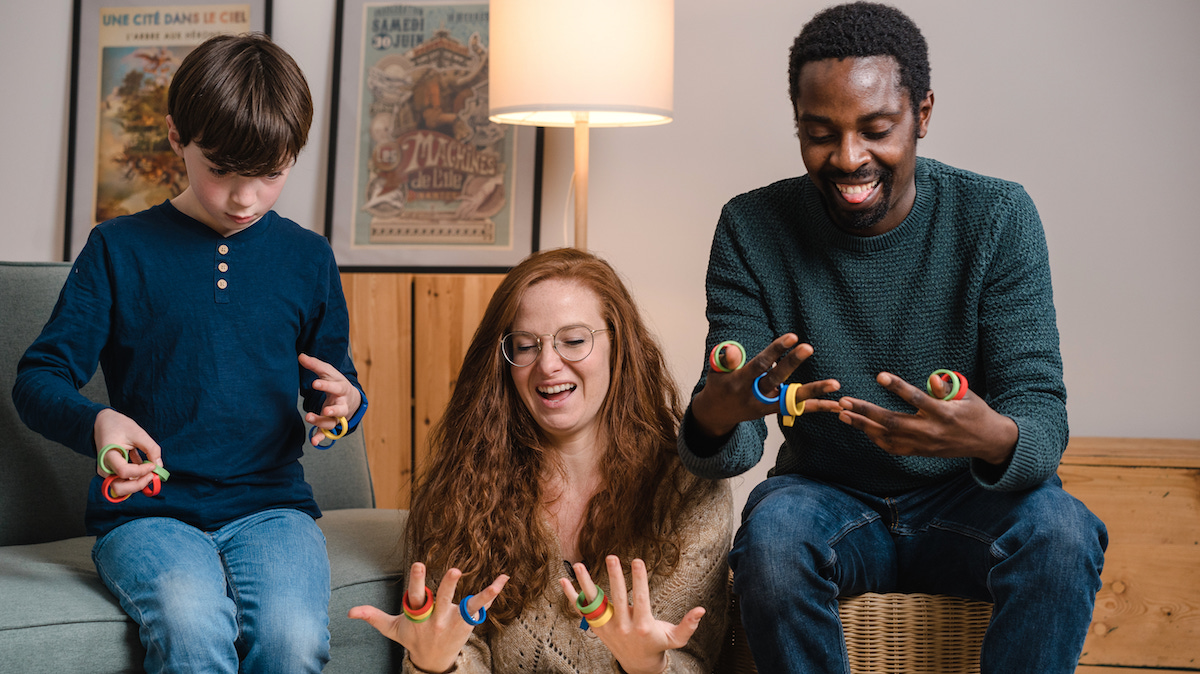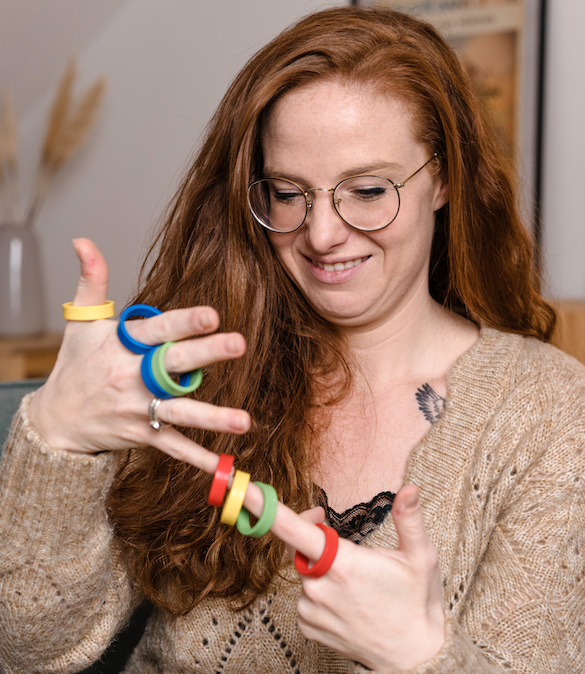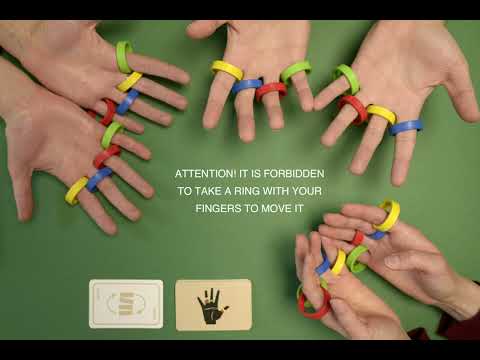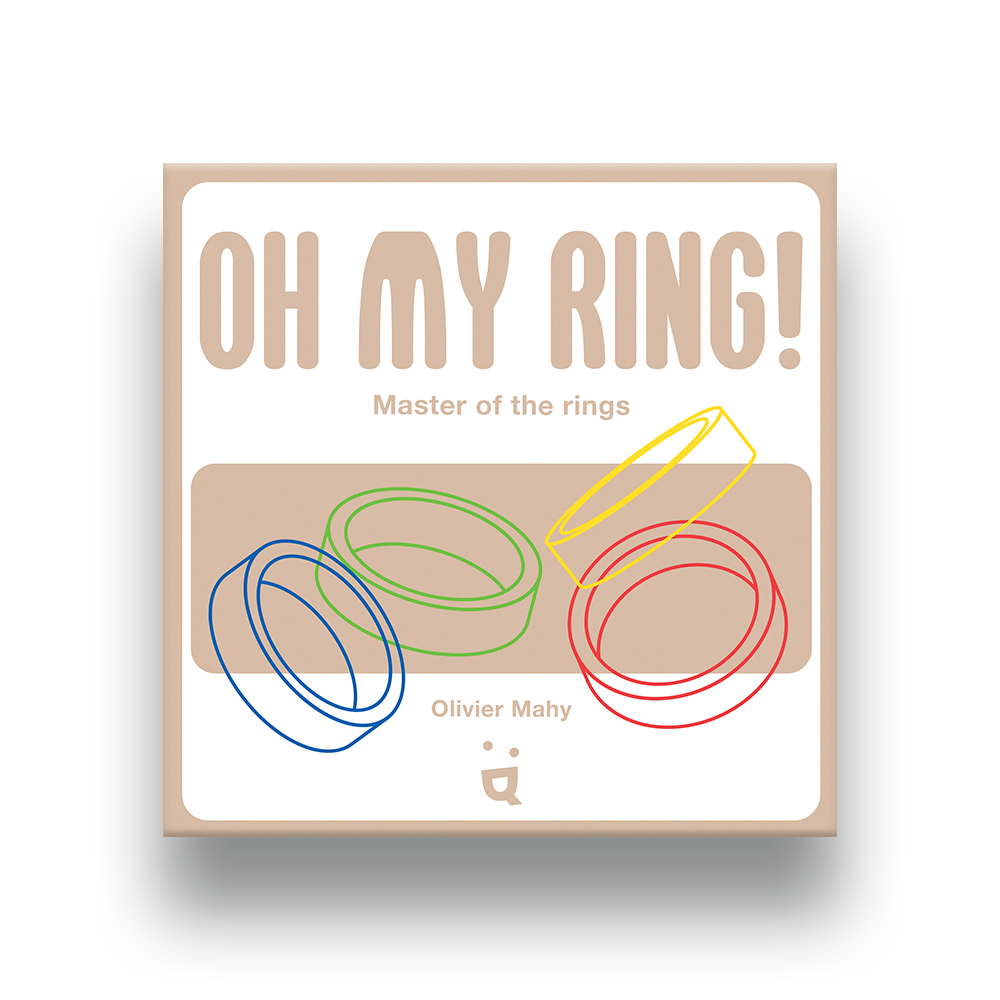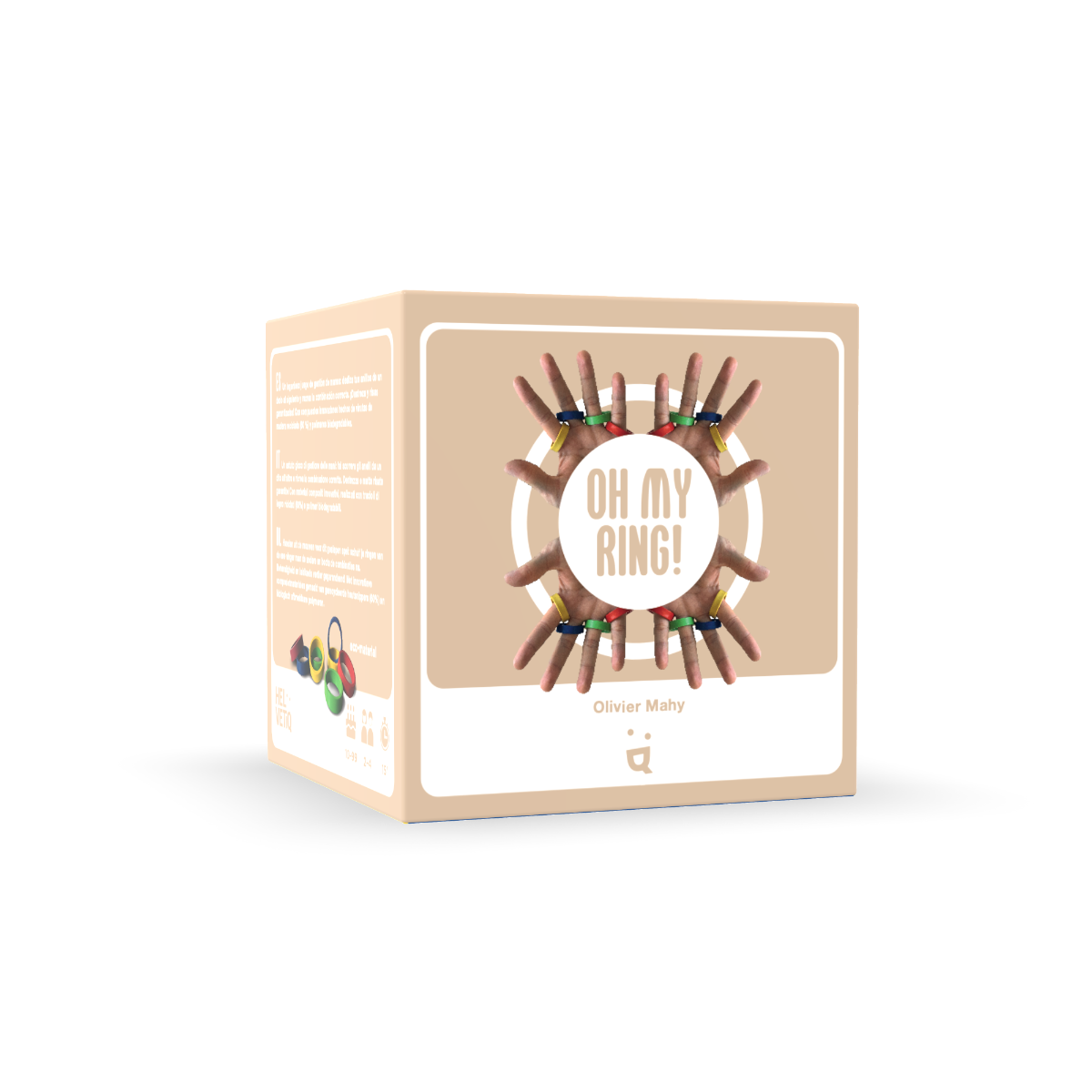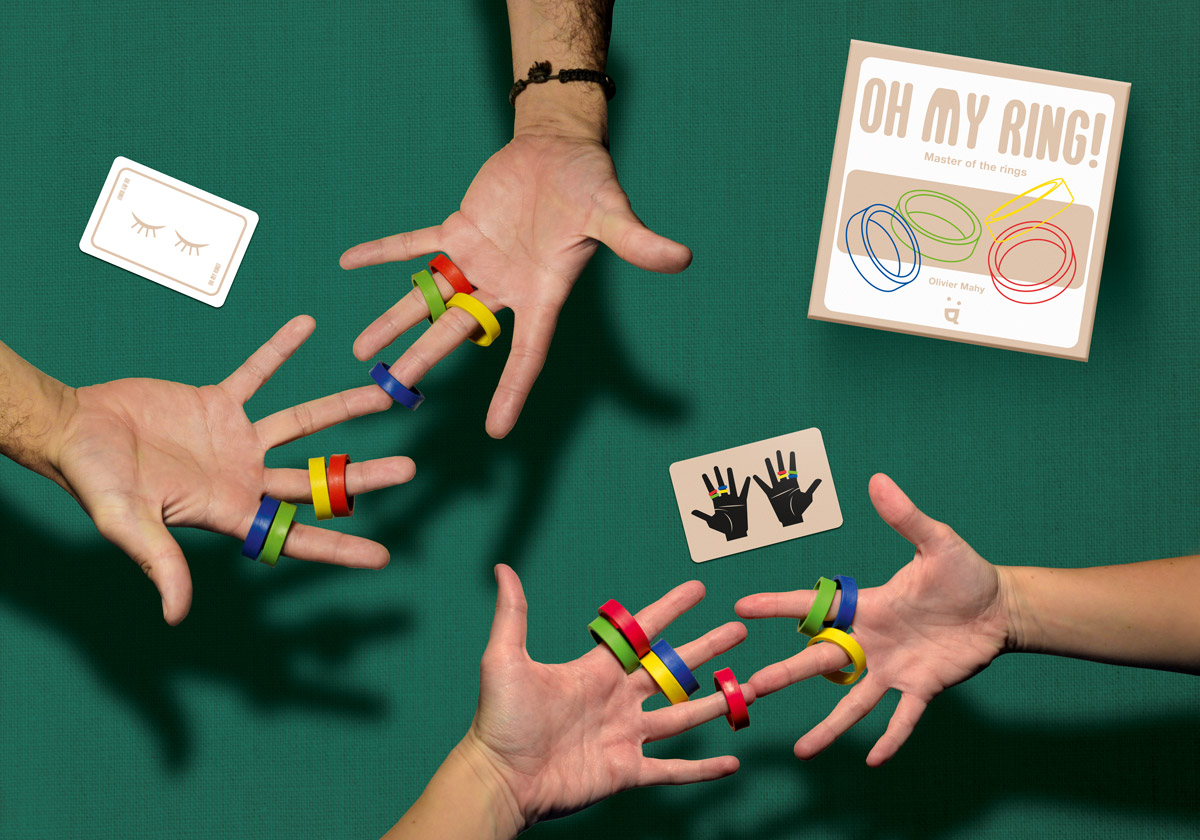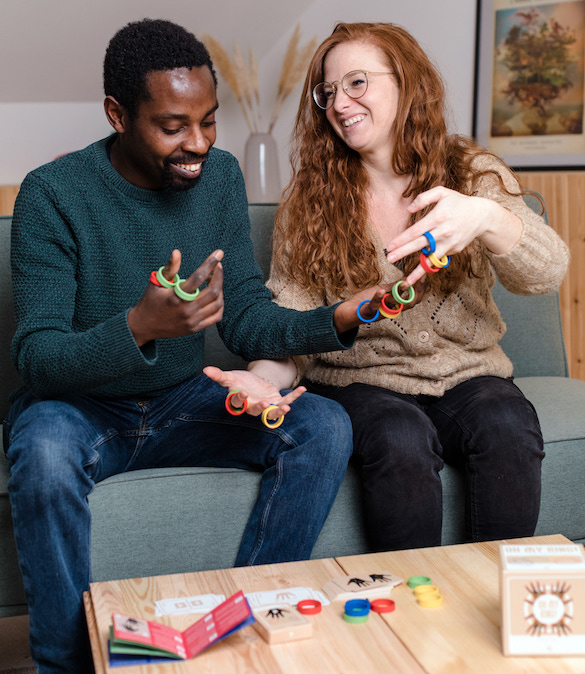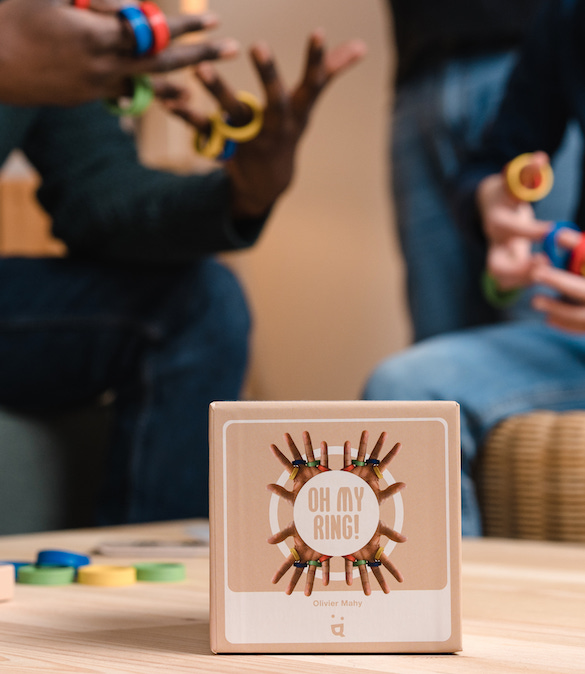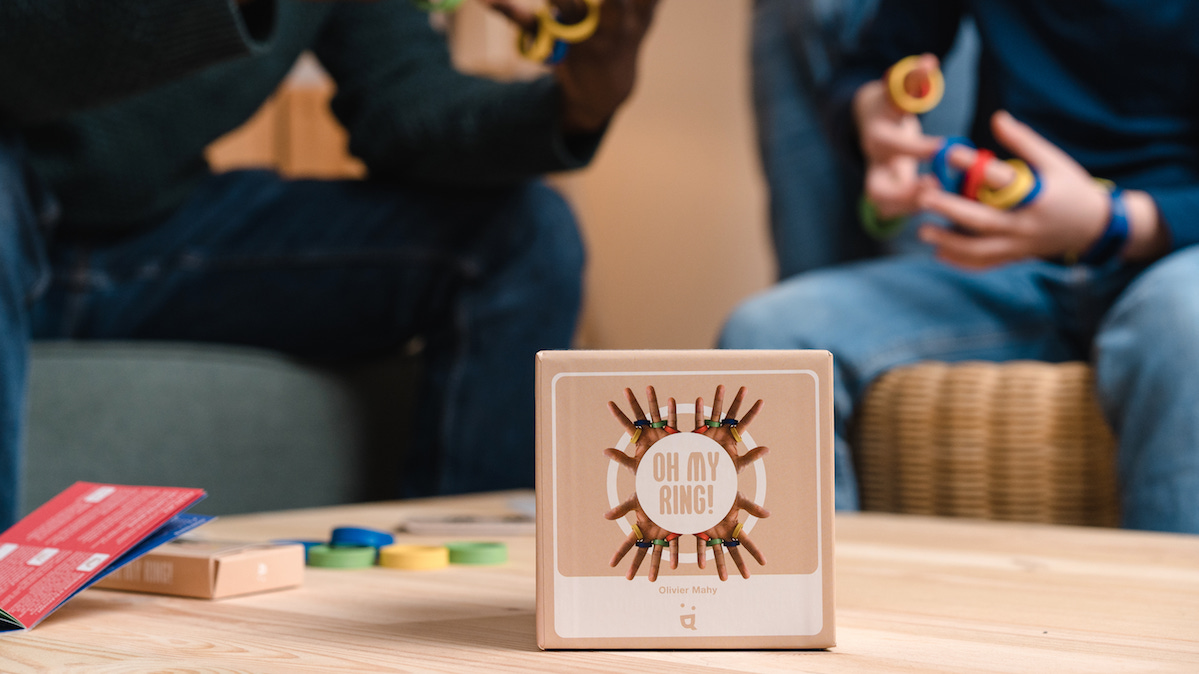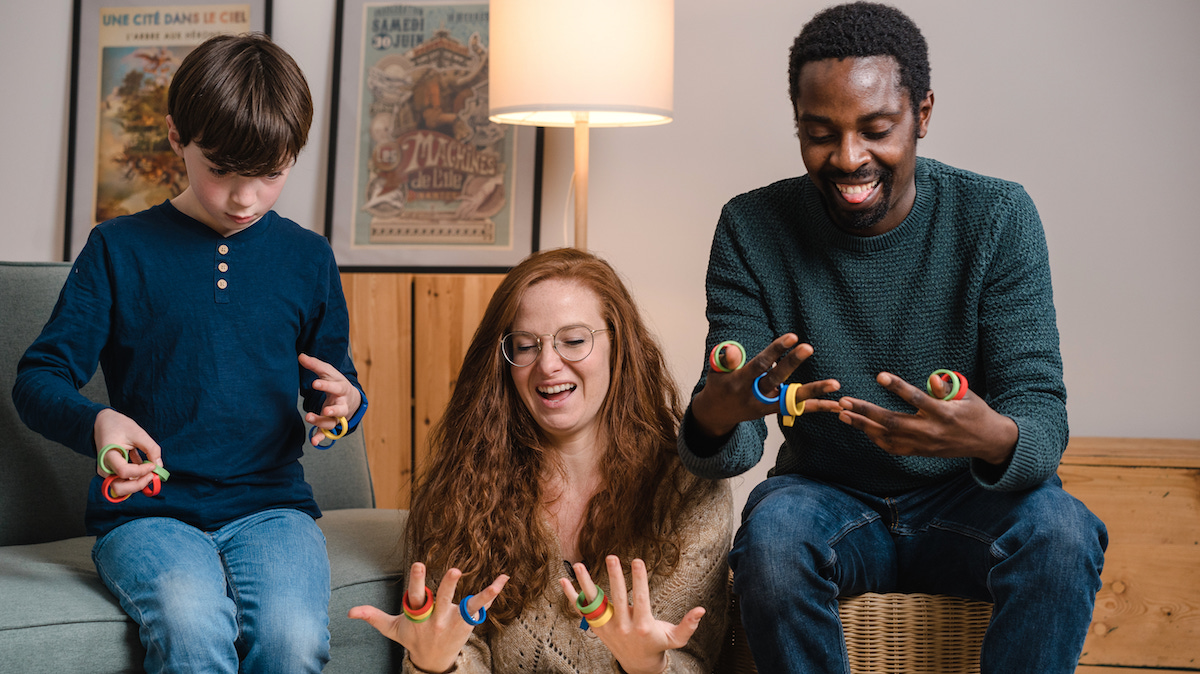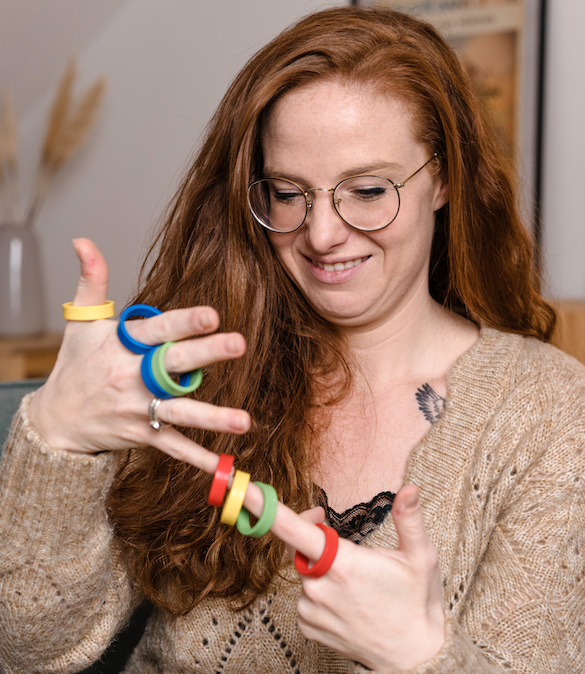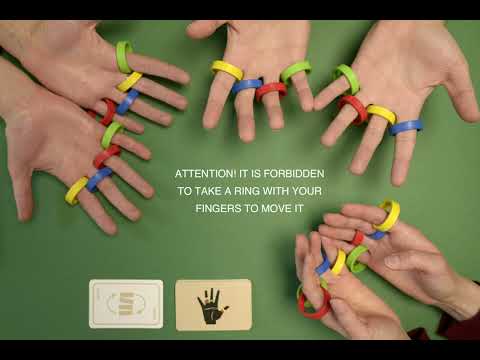 Oh my ring !
Master of the rings
Each player takes 8 colored rings and places them on their fingers. A card is revealed: slide the rings from one finger to the next to recreate the combination on the card and win the round. You will have to deal with certain restrictions: will you be able to succeed with the colors reversed or when you can't look at your fingers?
The first player to win 5 cards wins the game.
Goal of the game
You'll have to be quick and agile in order to slide your rings from one finger to the next while trying to recreate the combinations on the cards. A party game that combines dexterity and speed!
Content of the game
32 rings in 4 different colors, 55 cards, 1 rulebook
• Observation, dexterity, speed and mental gymnastics
• Composite material made from recycled wood chips (60%) and biodegradable polymers
• Game modes: competitive or cooperative
• Party game for 10+, guaranteed good laughs
More Information

| | |
| --- | --- |
| EAN | 7640139532930 |
| Players | 2-4 |
| Dimensions (cm) | 12 x 12 x 12 cm |
| Brand | Helvetiq |
| Age | 10+ |
| Duration | 15' |
| Collection | Play with Wood |