Smash the Patriarchy (DE)
Marta Breen und Jenny Jordahl krönen den größten Sexisten der Geschichte!
Delivery date?
Shipping cost?
Delivery by post.
Shipping fees 5CHF.
Free delivery from 36CHF.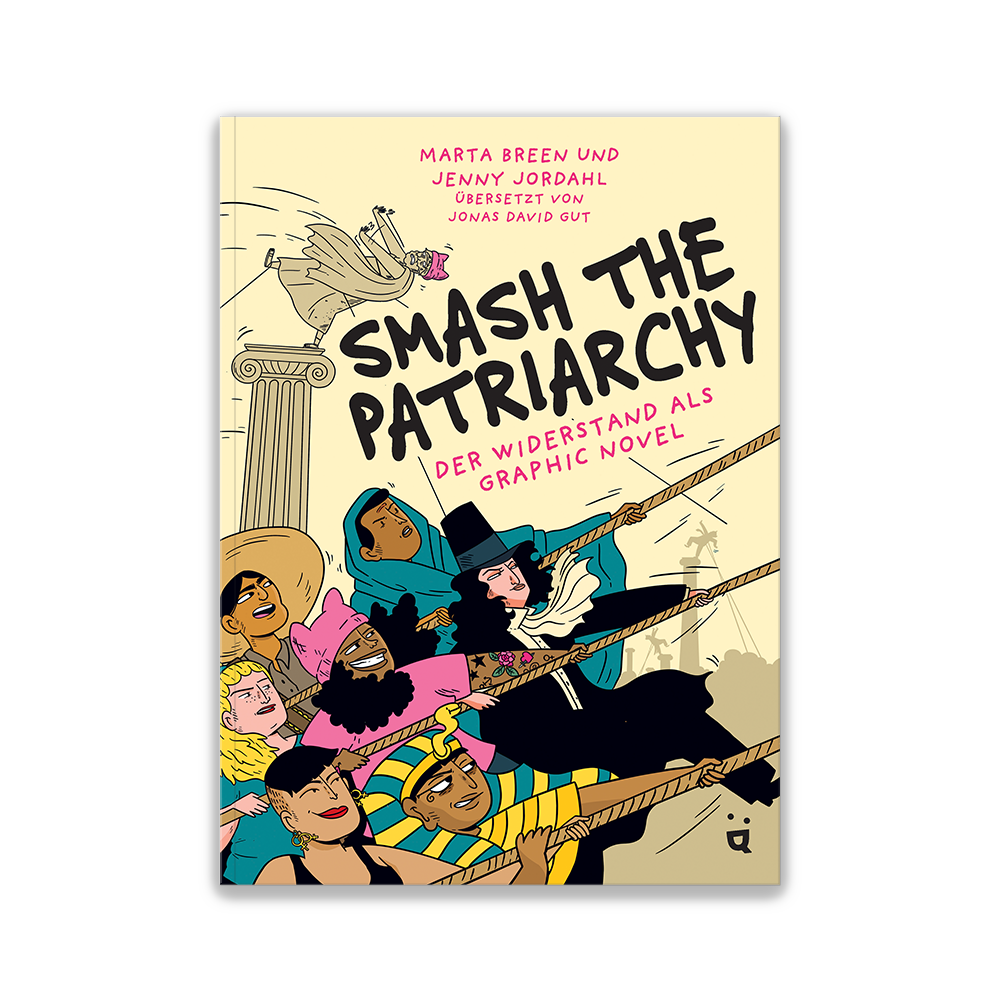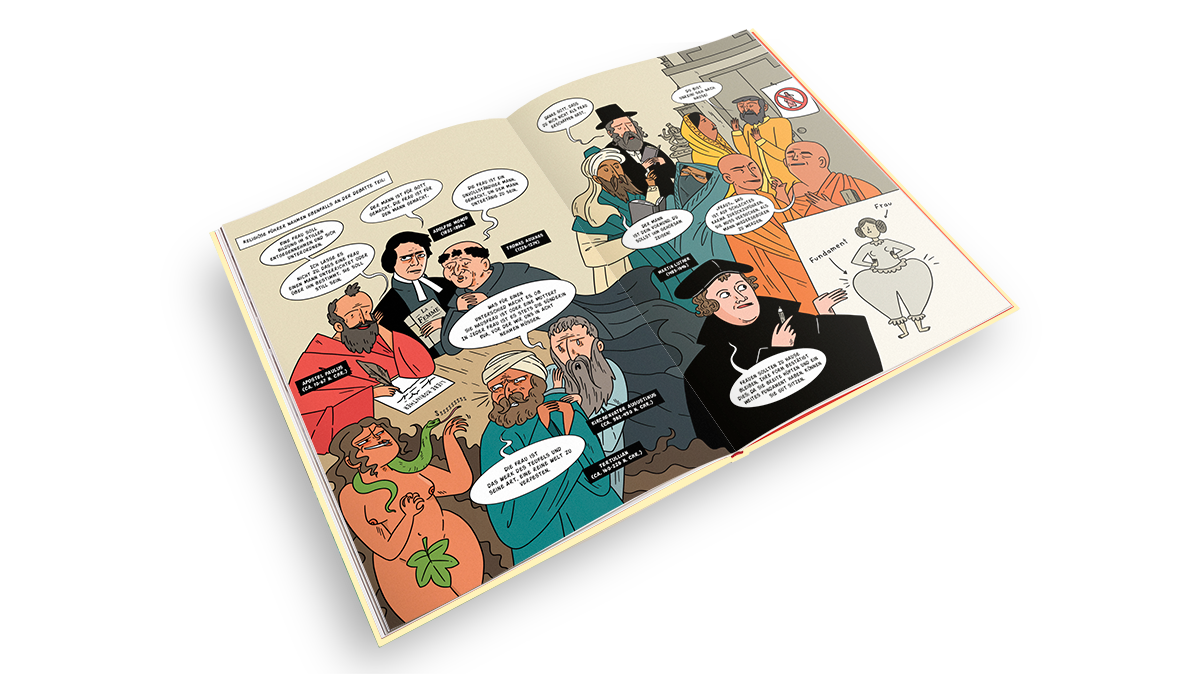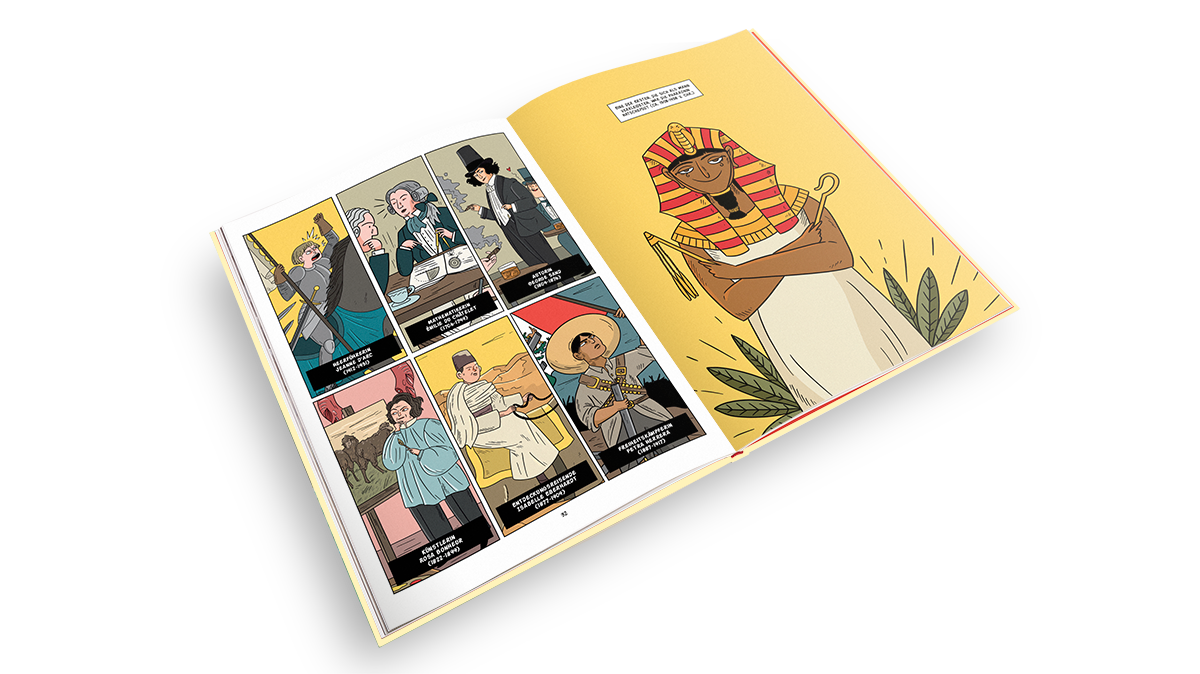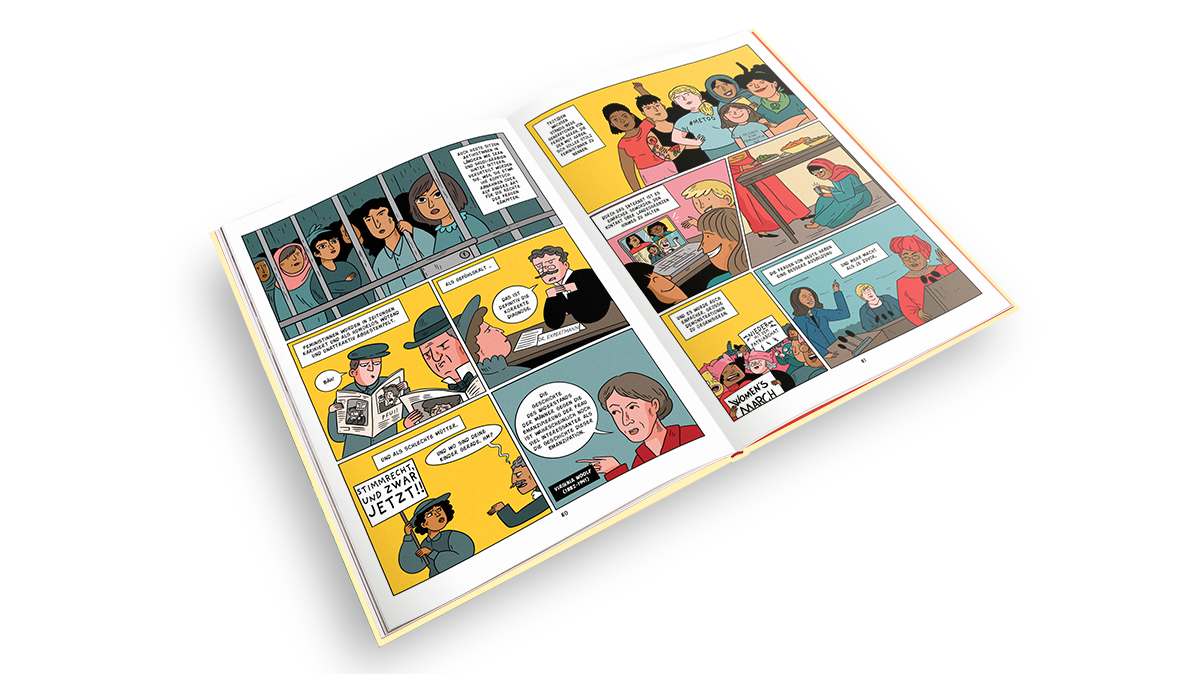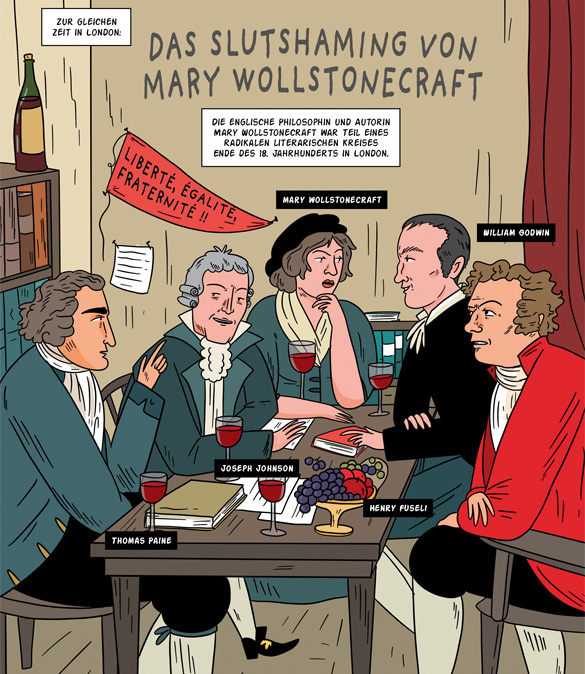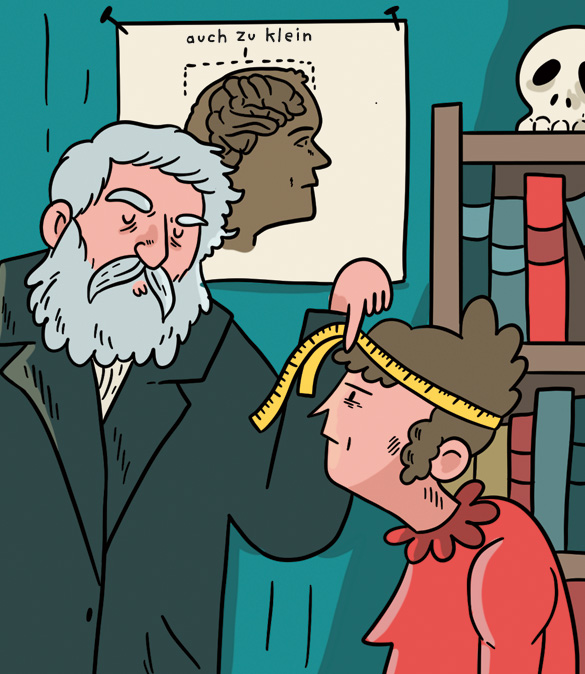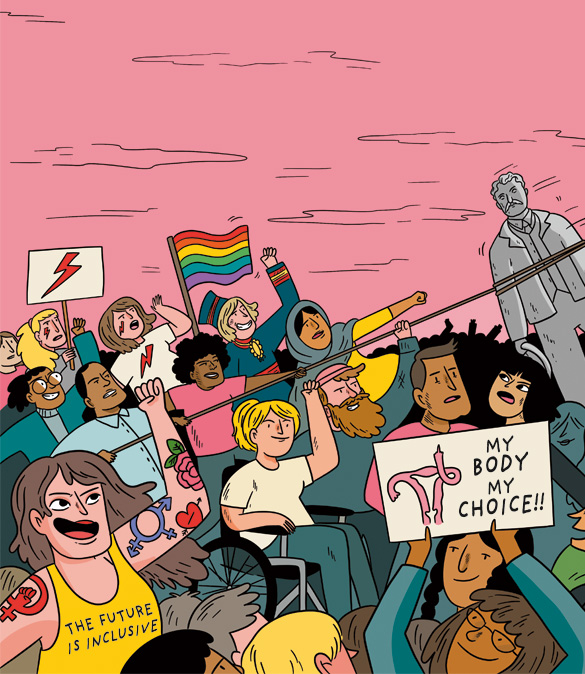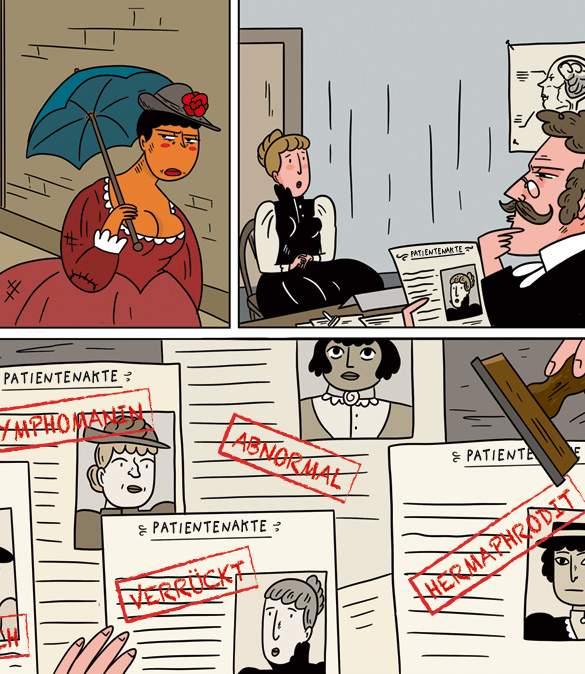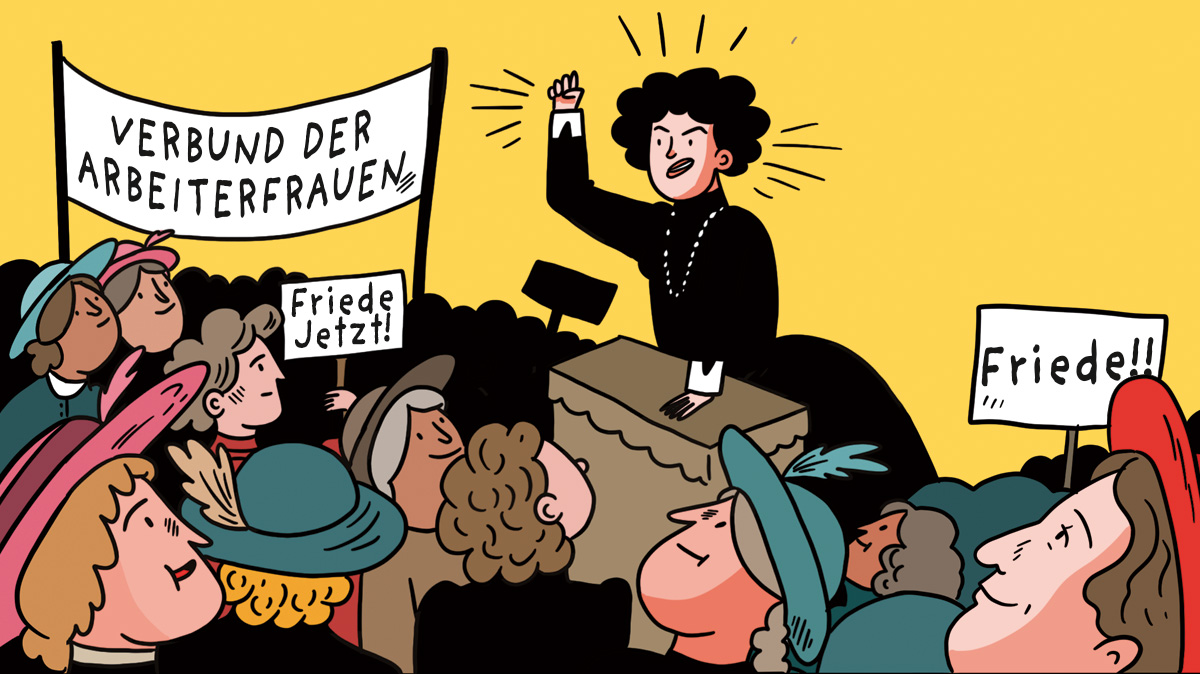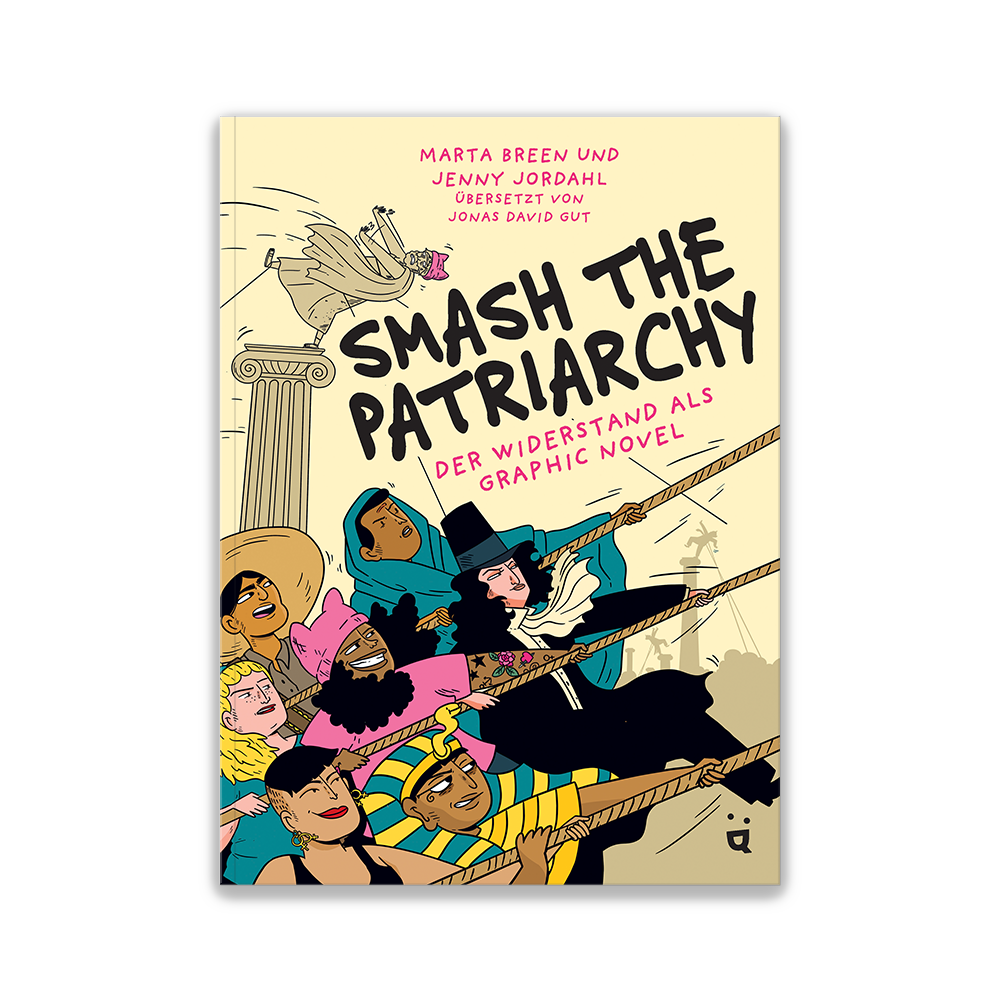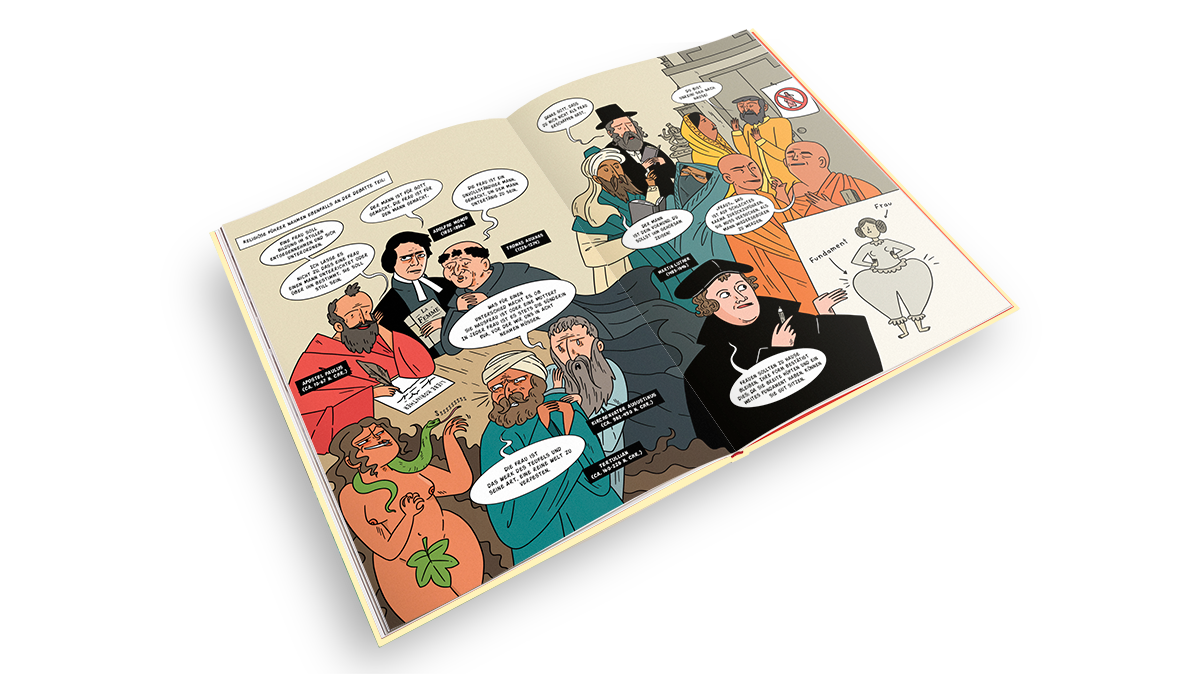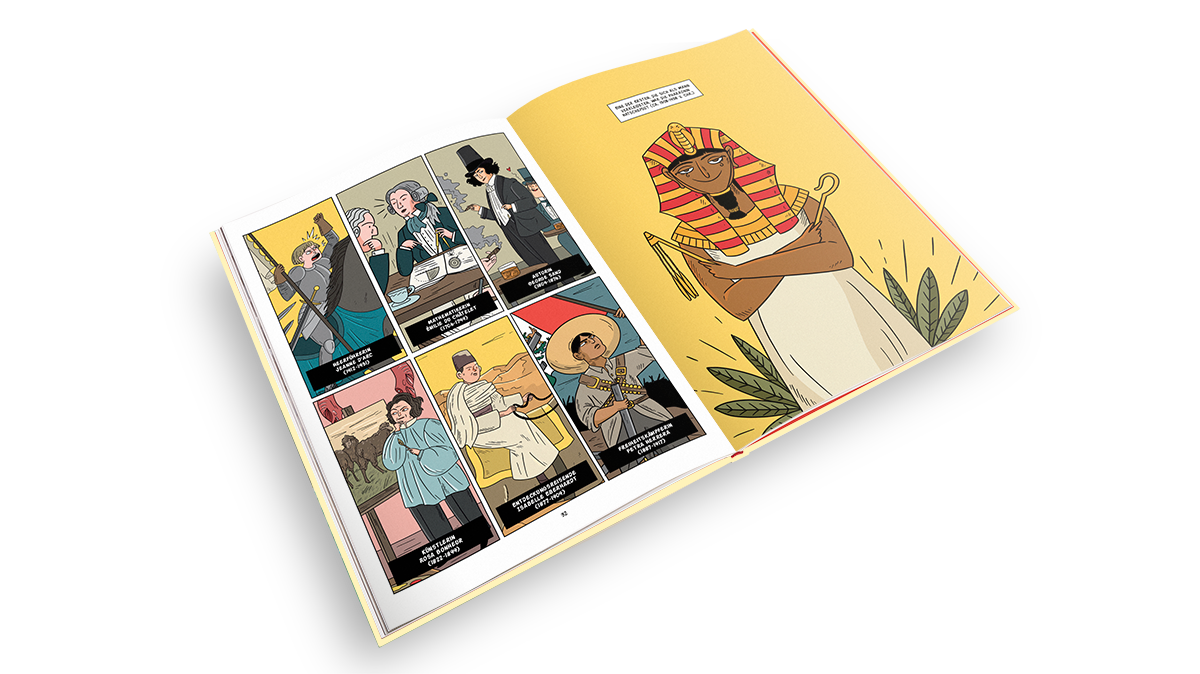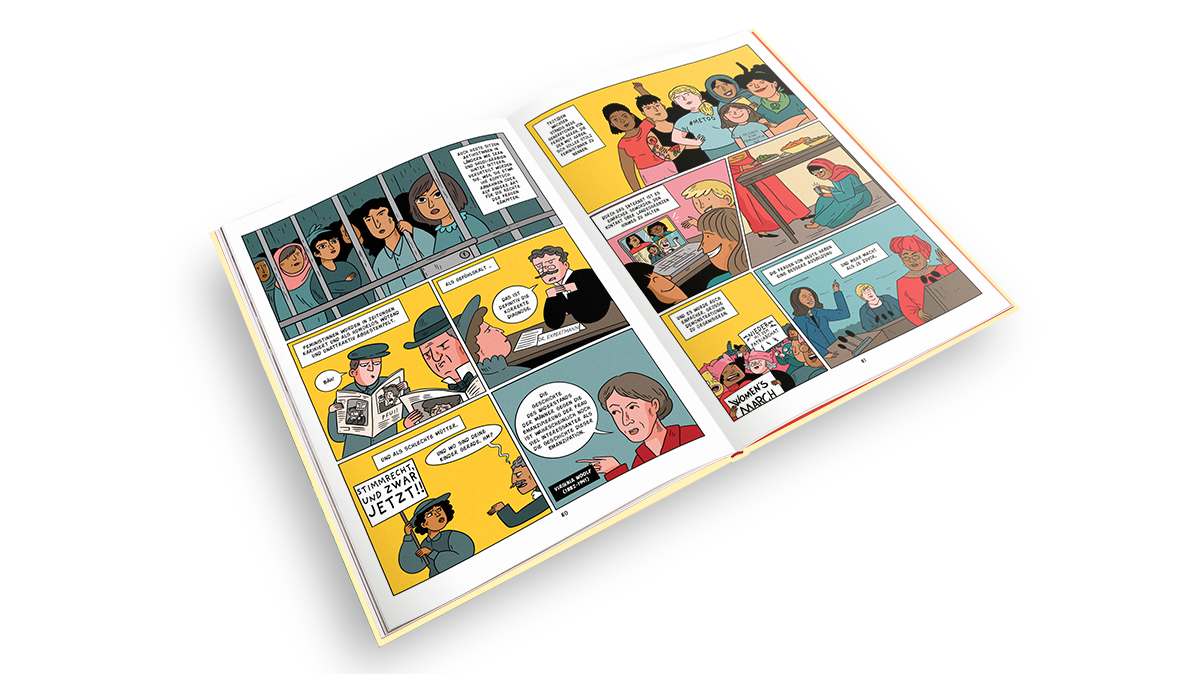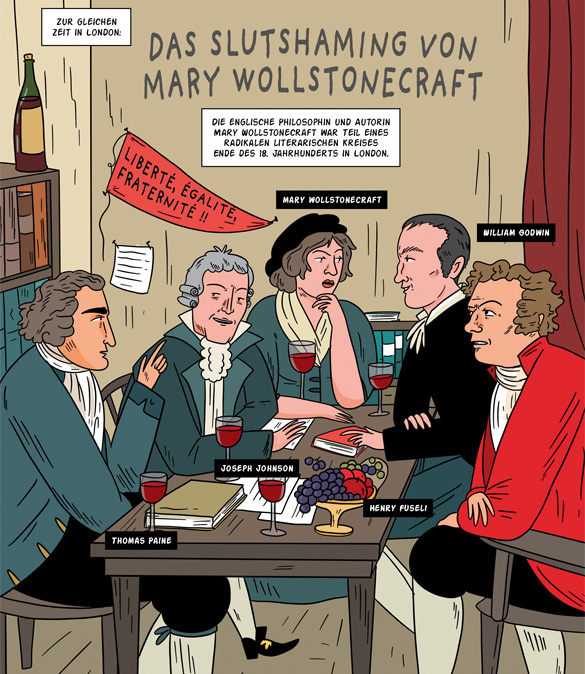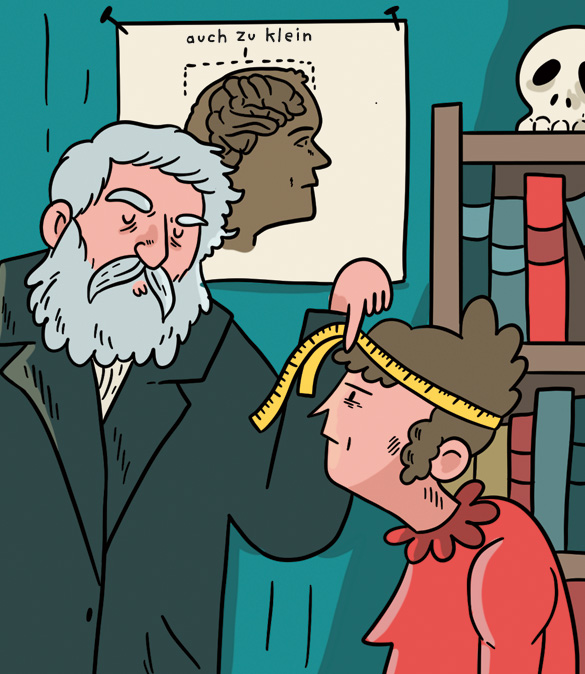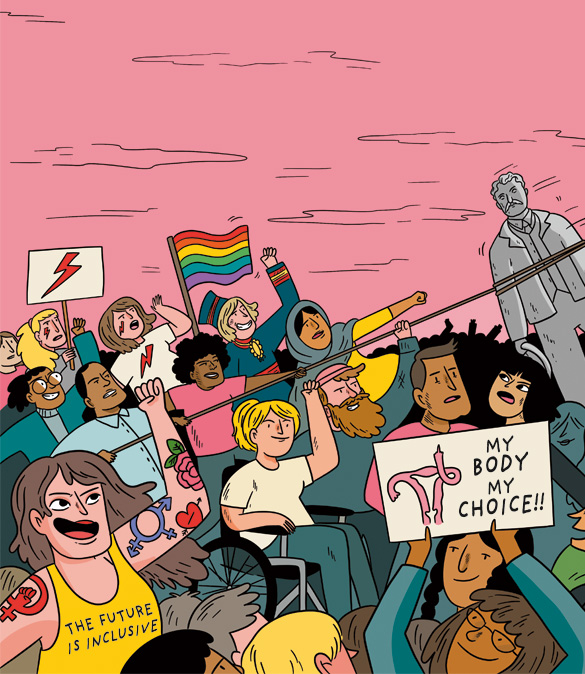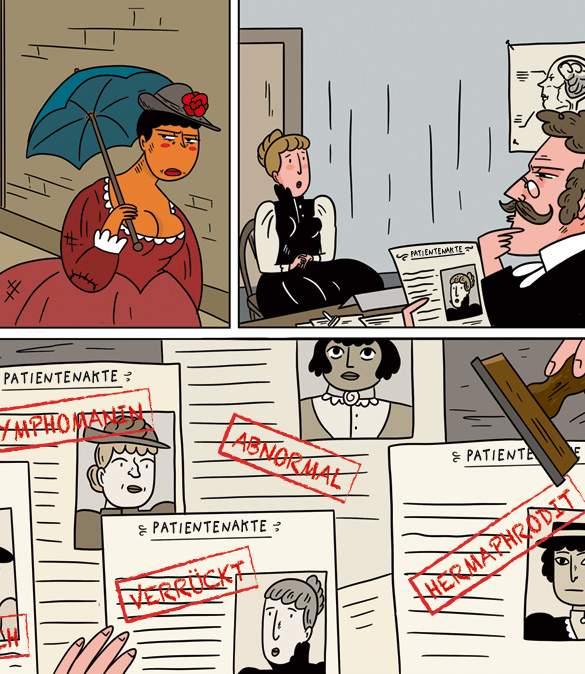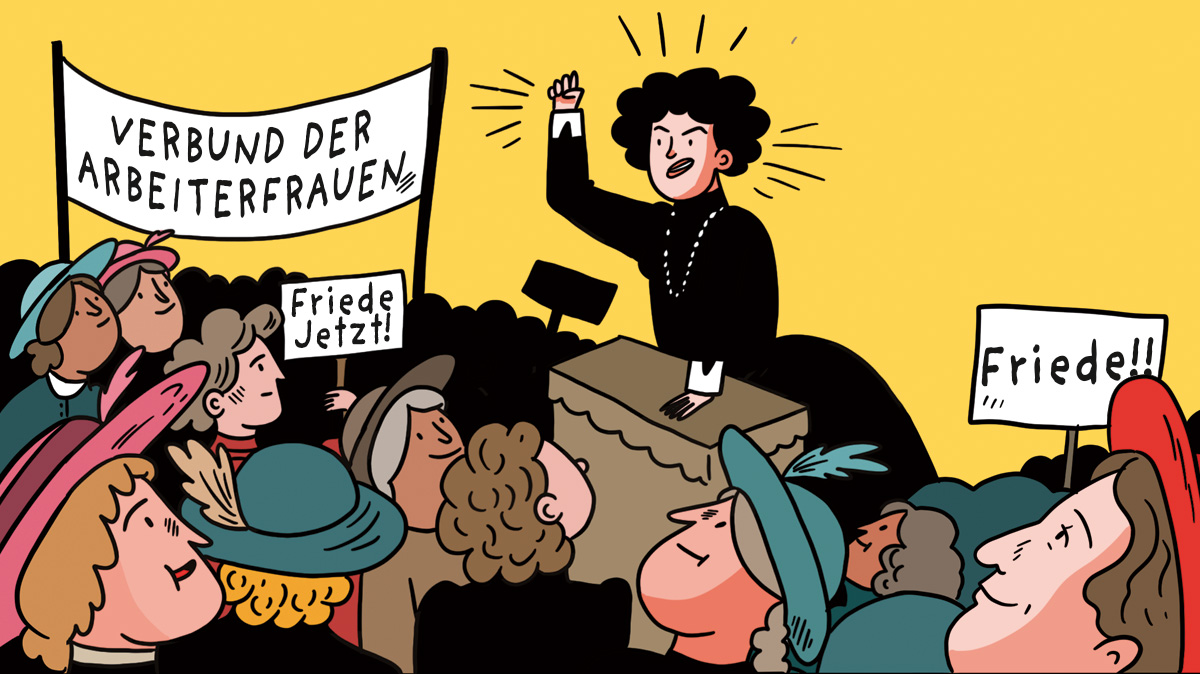 Smash the Patriarchy
Der Widerstand als Graphic Novel
Spieglein, Spieglein an der Wand, wer ist der größte Sexist im ganzen Land? Wenn ihr euch das auch schon mal gefragt habt, dann ist diese scharfzüngige Graphic Novel genau das Richtige für euch! Marta Breen und Jenny Jordahl machen sich auf die Suche nach dem Ursprung des Patriarchats und nach seinen führenden Vertretern.
Wer hätte gedacht, dass große Herren wie Aristoteles, Darwin oder Freud im Grunde so frauenverachtend waren? Diese »Genies« vertraten die Meinung, dass Frauen dem Mann von Natur aus unterlegen seien, diszipliniert und von Bildung ferngehalten werden müssten. Damit haben sie und ihresgleichen das Fundament für eine Gesellschaft gelegt, in der Frauen systematisch benachteiligt werden – das Patriarchat.
Marta Breen und Jenny Jordahl halten dieser Gesellschaft den Spiegel vor und zeigen mit beißendem Humor, wie haltlos die Ansichten dieser vermeintlichen Genies sind. Das Ranking der größten Sexisten der Geschichte kann beginnen ...
Diese Männer werden verspottet: Aristoteles, Jean-Jacques Rousseau, Immanuel Kant, Friedrich Nietzsche, Woody Allen und viele mehr ...
Diese Frauen werden gefeiert: Emily Dickinson, Mary Wollstonecraft, Chimamanda Ngozi Adichie, Virginia Woolf, Greta Thunberg und viele mehr ...
- Ein humorvoller Seitenhieb auf das Patriarchat und seine Geschichte
- Mit witzigen Illustrationen
- Anekdoten über kämpferische Frauen und einfältige Männer
- Den Zeitgeist treffend
- Geschrieben von einer international anerkannten Expertin auf dem Gebiet
Marta Breen (geb. 1976) ist Autorin, Journalistin und Norwegens bekannteste Feministin. Unter anderem hat sie über Musik, Politik und Geschlechtergeschichte geschrieben und für ihre Arbeiten mehrere Preise erhalten. Ihr Comic Rebellische Frauen – Women in Battle (2018) wurde in 27 Sprachen übersetzt.
Jenny Jordahl (geb. 1989) ist eine norwegische Illustratorin, Designerin, Autorin und Comic-Zeichnerin. Sie ist bekannt für ihre Zusammenarbeit mit der feministischen Autorin Marta Breen. 2020 wurde ihr für den Comic Hva skjedde egentlig med deg? (2020) der norwegische Literaturpreis Brageprisen verliehen.
More Information

| | |
| --- | --- |
| ISBN | 9783039640171 |
| Pages | 96 |
| Dimensions (cm) | 27.2 x 19.8 |
| Release date | 11.09.2023 |
| Brand | Helvetiq |
| Age | 12+ |