Welcome to the world of fundamental particles!
In Tutti Quantum, play competitively or cooperatively to learn simple rules about the interactions between elementary particles. Build extravagant Feynman diagrams, which represent real-world particle phenomena, to earn the most points and win this simple card game!
Project carried by UNSOLVeD
Delivery date?
Shipping cost?
Delivery via Planzer carrier.
Shipping fees 5CHF.
Free delivery over 35CHF.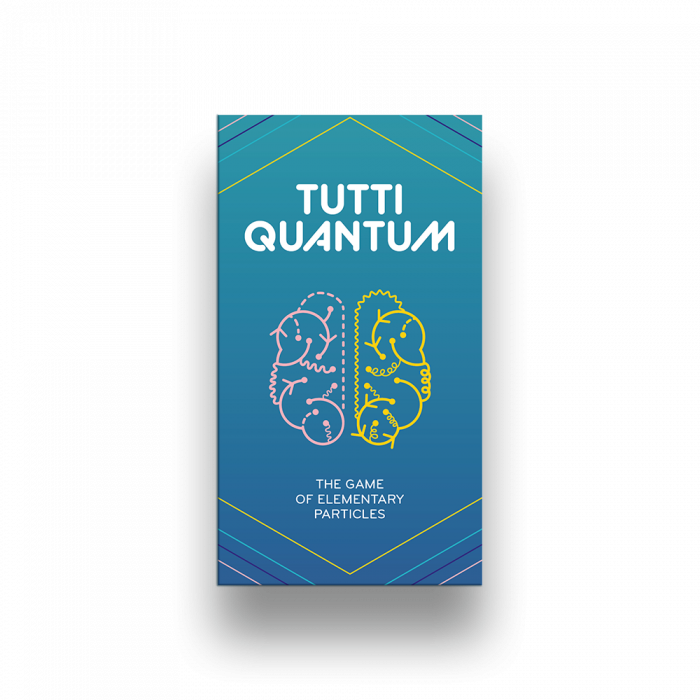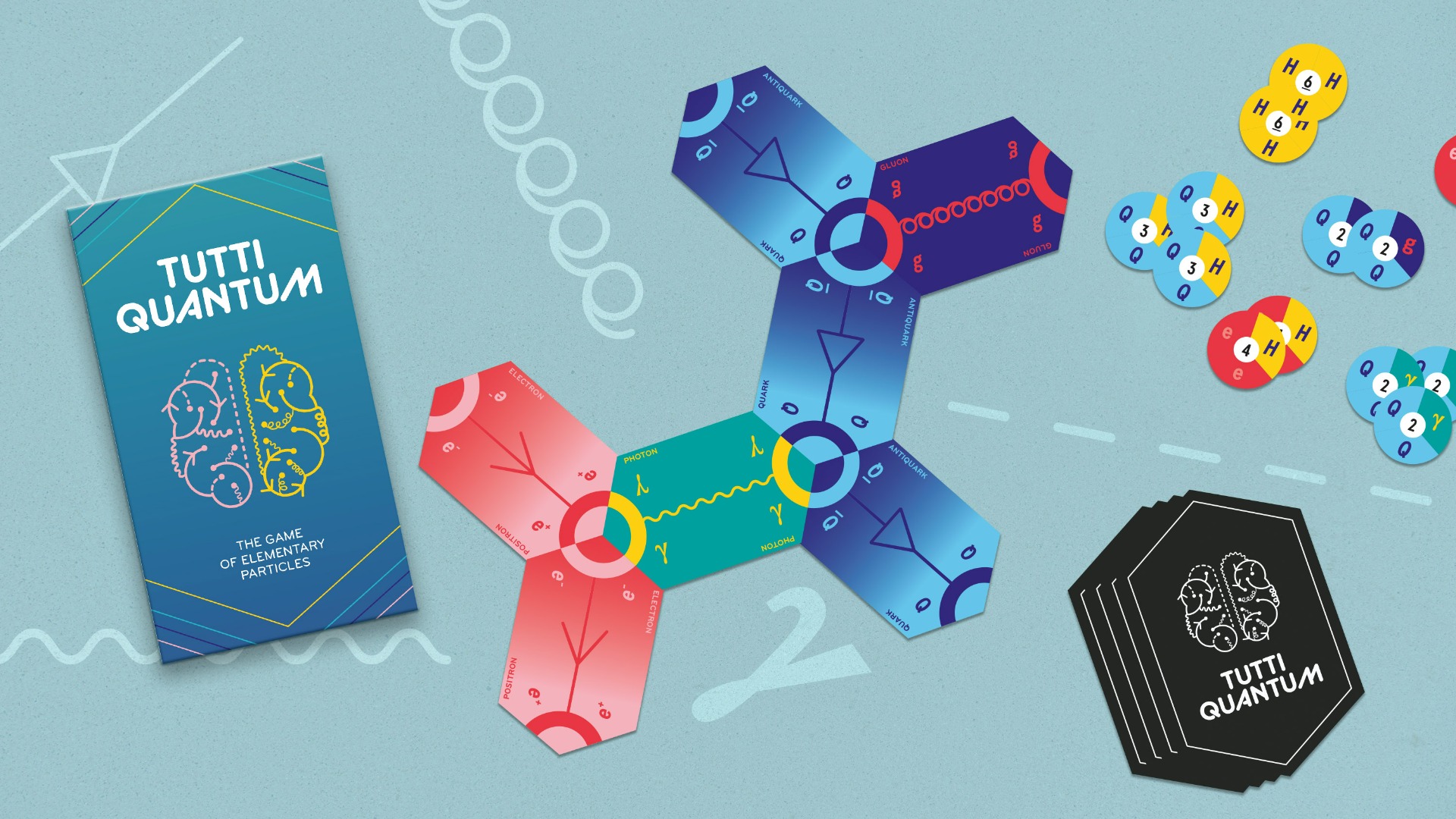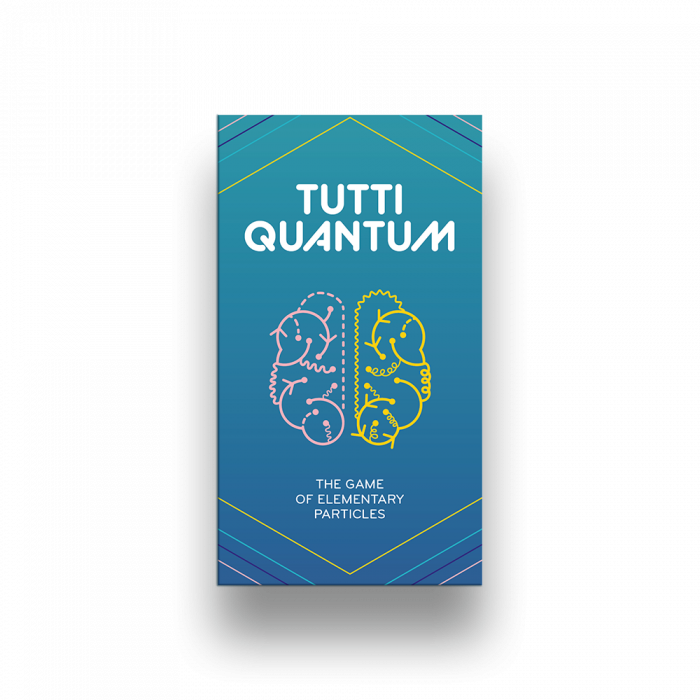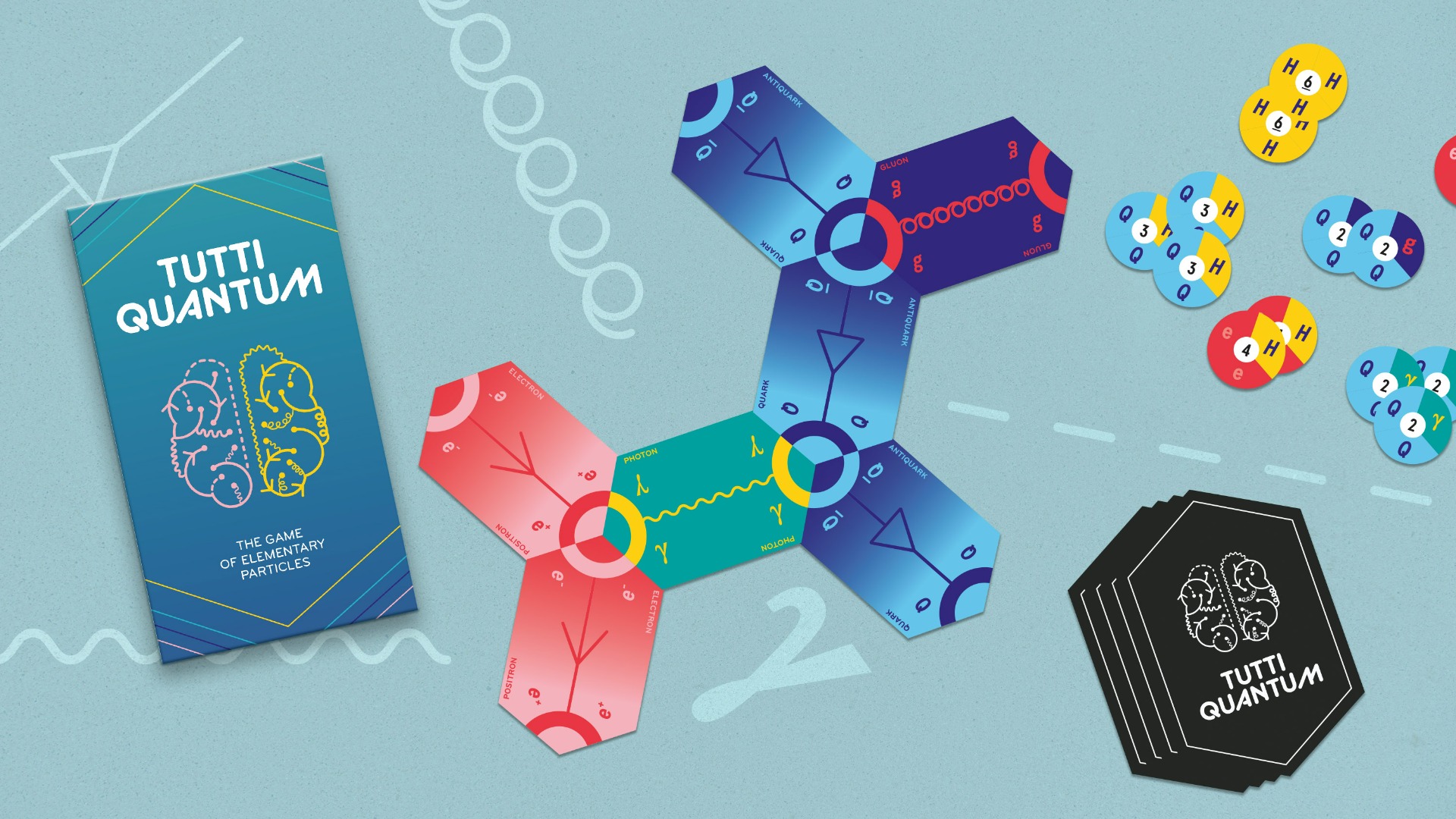 The game of elementary particles
"God does not play dice" (Albert Einstein) - ...but perhaps he plays cards!
In Tutti Quantum, the rules of Quantum Mechanics and Einstein's Relativity make particles appear from nowhere, travel through walls and behave in extraordinary ways! Will you ever be able to understand how it functions? With Tutti Quantum, you'll learn seven simple rules for connecting particles so you can build the most extravagant Feynman diagram. Each graph corresponds to a real-world particle phenomenon, whether that is an explanation of the blue sky or the discovery of the Higgs boson. The rarest processes are worth a Nobel prize… and if you find them, you'll win – the game, that is!
Tutti Quantum is a short and simple game that will make you play with particles without you even noticing it! Perfect if you're convinced that "you never understood anything about physics"!
Tutti Quantum is part of the UNSOLVeD project.
More Information

| | |
| --- | --- |
| EAN | 7640139533142 |
| Players | 2-4 |
| Brand | Helvetiq |
| Age | 8+ |
| Duration | 15' |