Where to buy this product:
Delivery date?
Shipping cost?
Delivery via UPS carrier.
Shipping fees 15€.
Free delivery from 100€.
Minimum order 50€.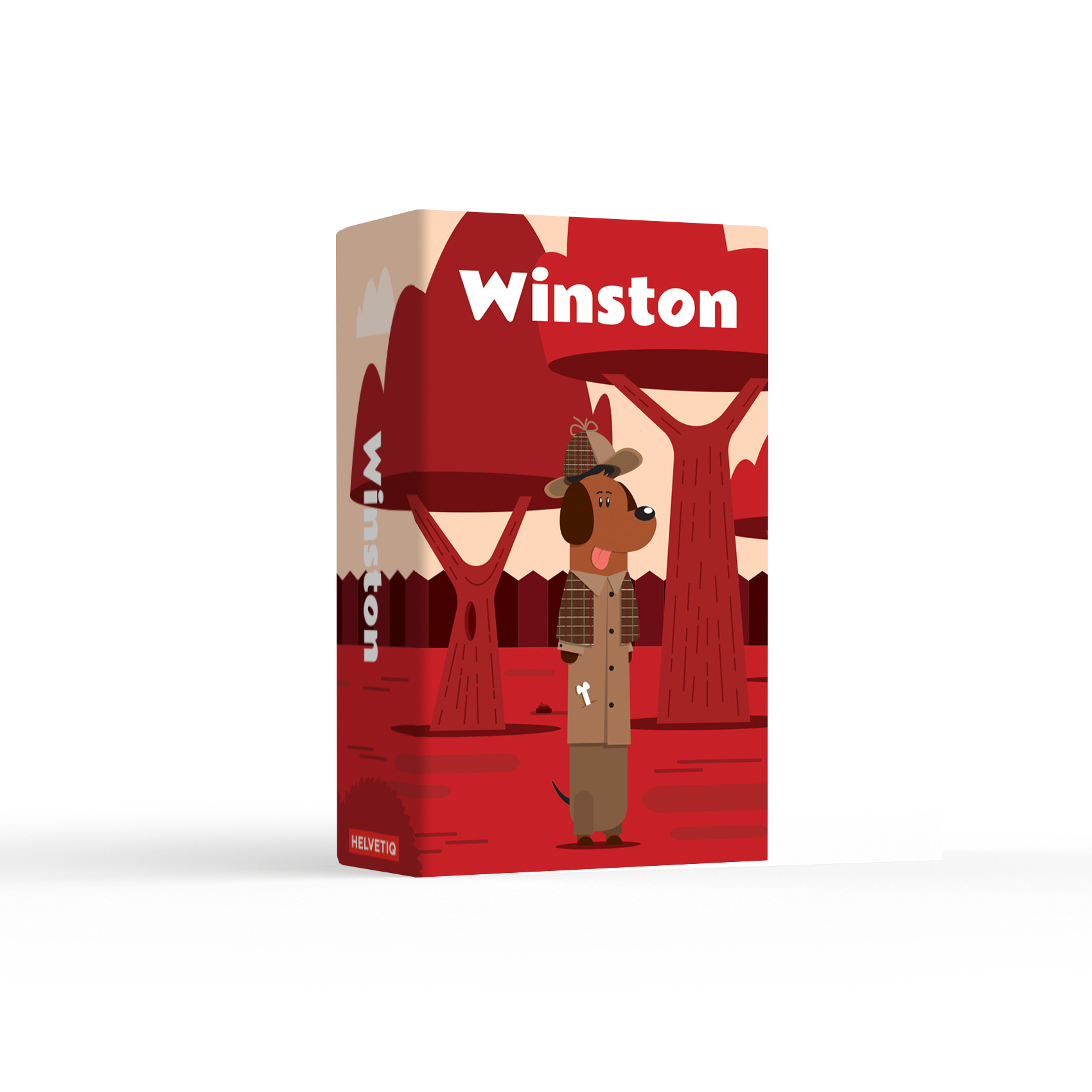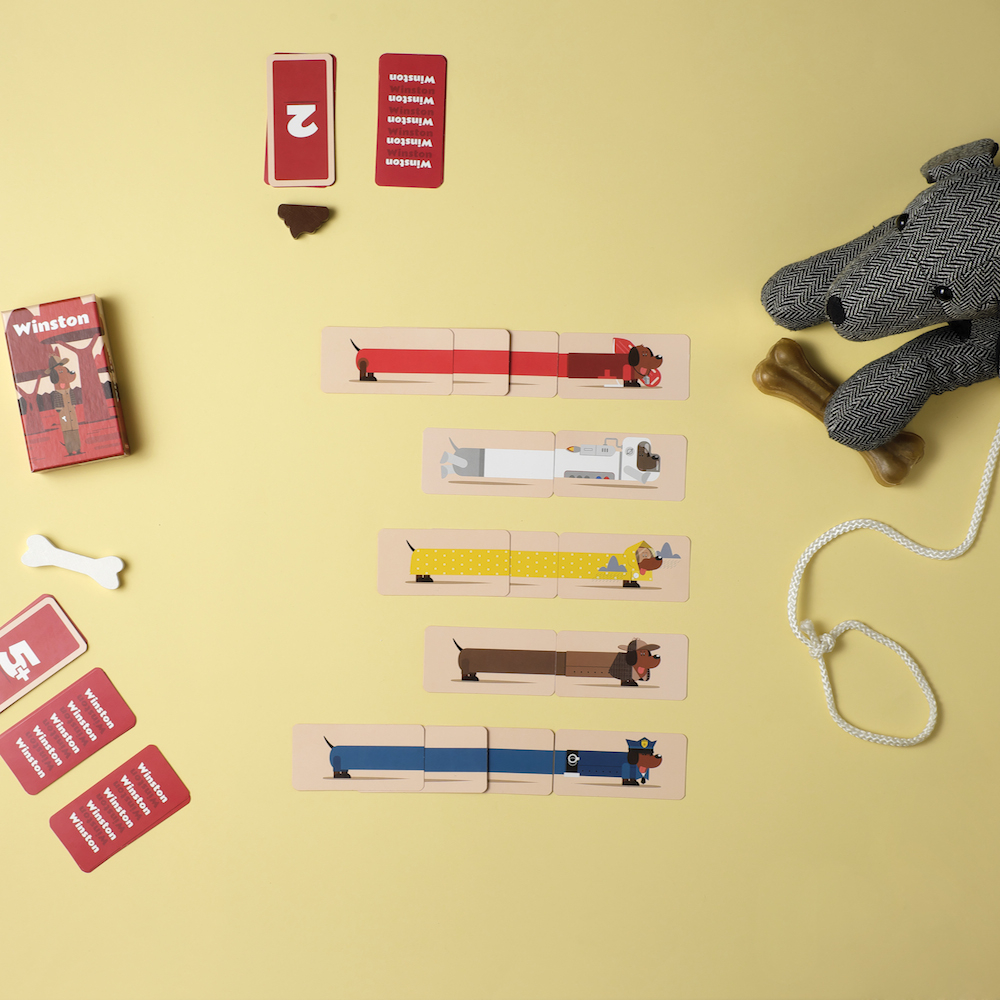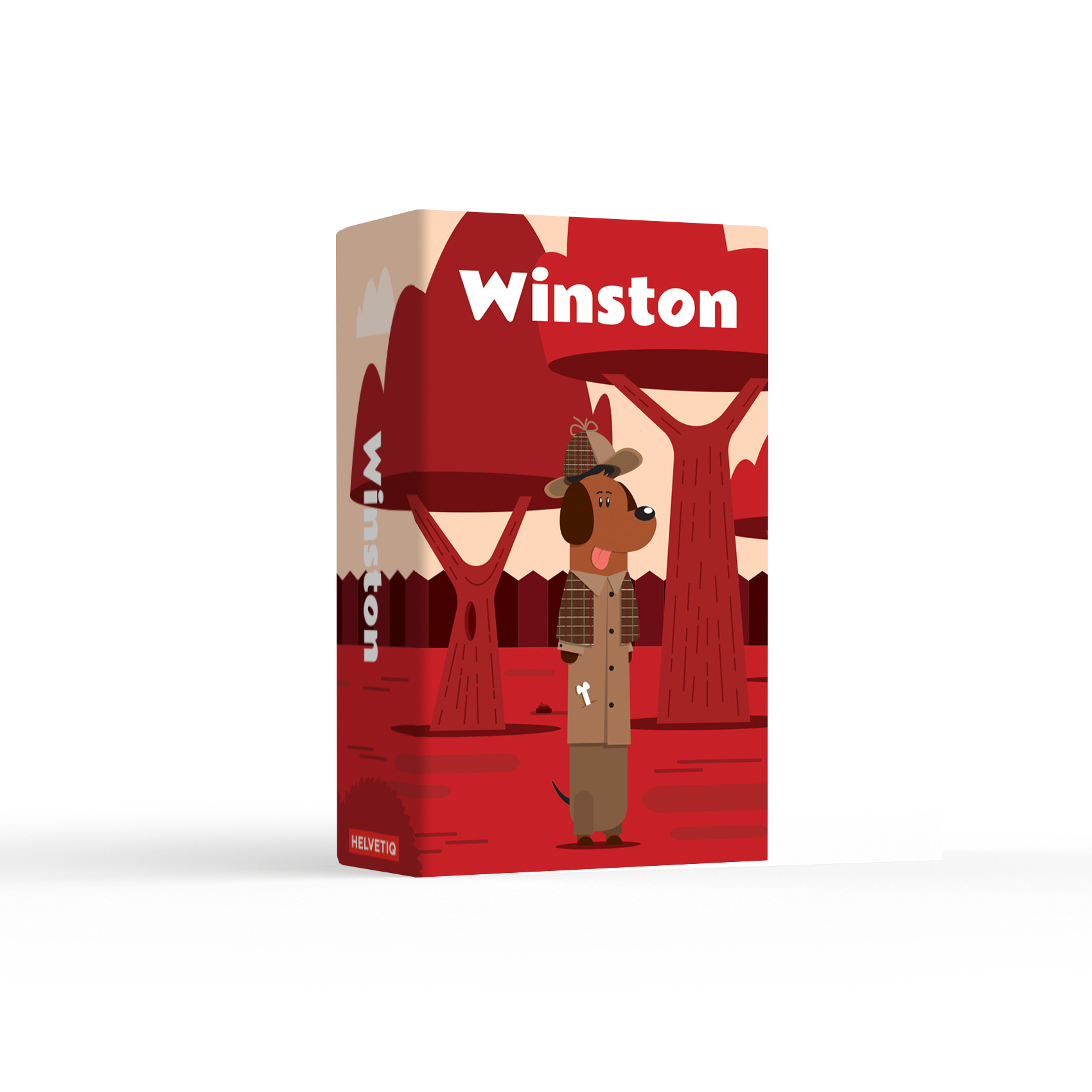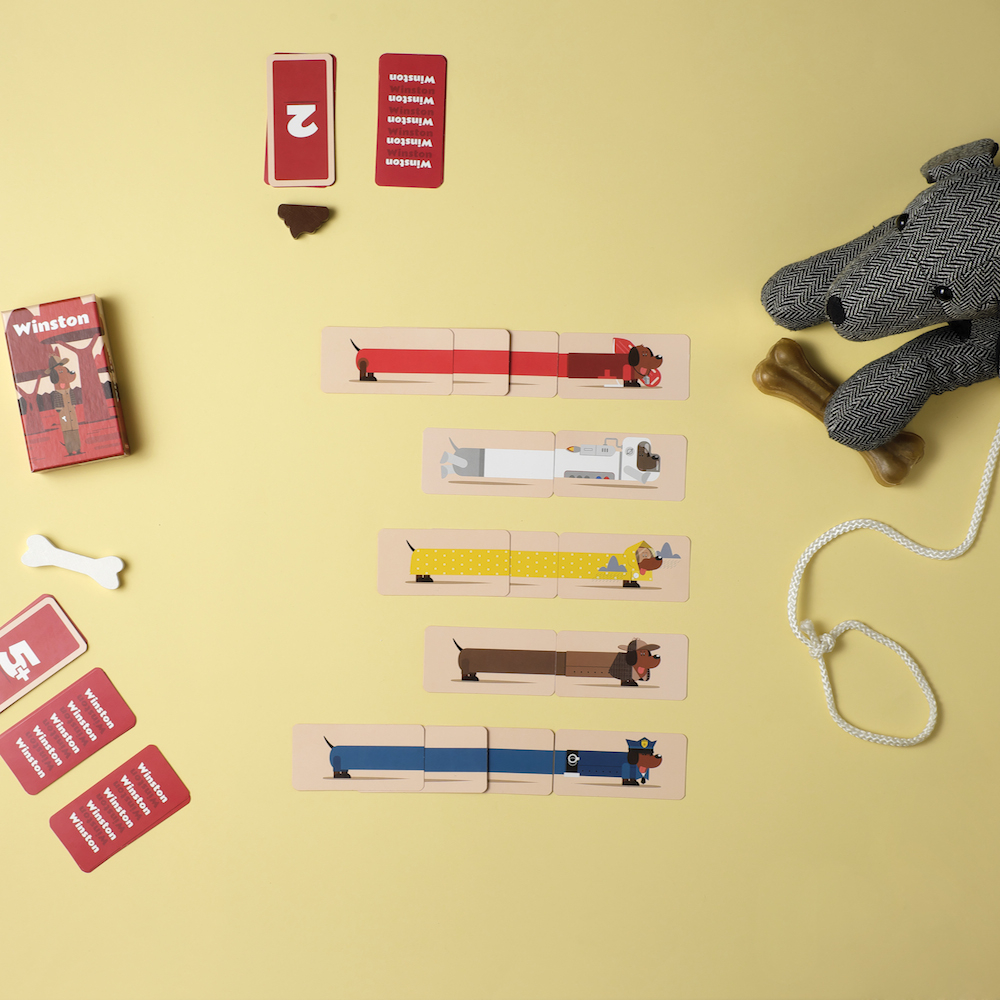 Winston
The longer the dog, the funnier the game
Clever tactical game with funny illustrations. The goal is to create and collect the longest dachshunds possible. The longer the dog, the more points you score. But watch out not to end up with dog poo. Go for the bone instead.
Goal of the game
To win the most points possible by creating and collecting the longest dogs you can make.
Content
66 dog cards (3 heads and 8 bodies for each colour of the dog), 4 size cards, 2 wooden pieces (bone and poo), instructions
You will like
• Cute theme and thrills until the end
• Wooden elements inside
• Dachshunds, dachshunds, dachshunds
How to play WINSTON
More Information

| | |
| --- | --- |
| EAN | 7640139531735 |
| Players | 2-6 |
| Dimension | 6.5 x 11 x 3 cm |
| Weight (g) | 150 |
| Brand | Helvetiq |