Ein bewegender Einblick in die Erlebnisse von drei jungen Asylsuchenden in Europa.
Delivery date?
Shipping cost?
Delivery by post.
Shipping fees 5CHF.
Free delivery from 36CHF.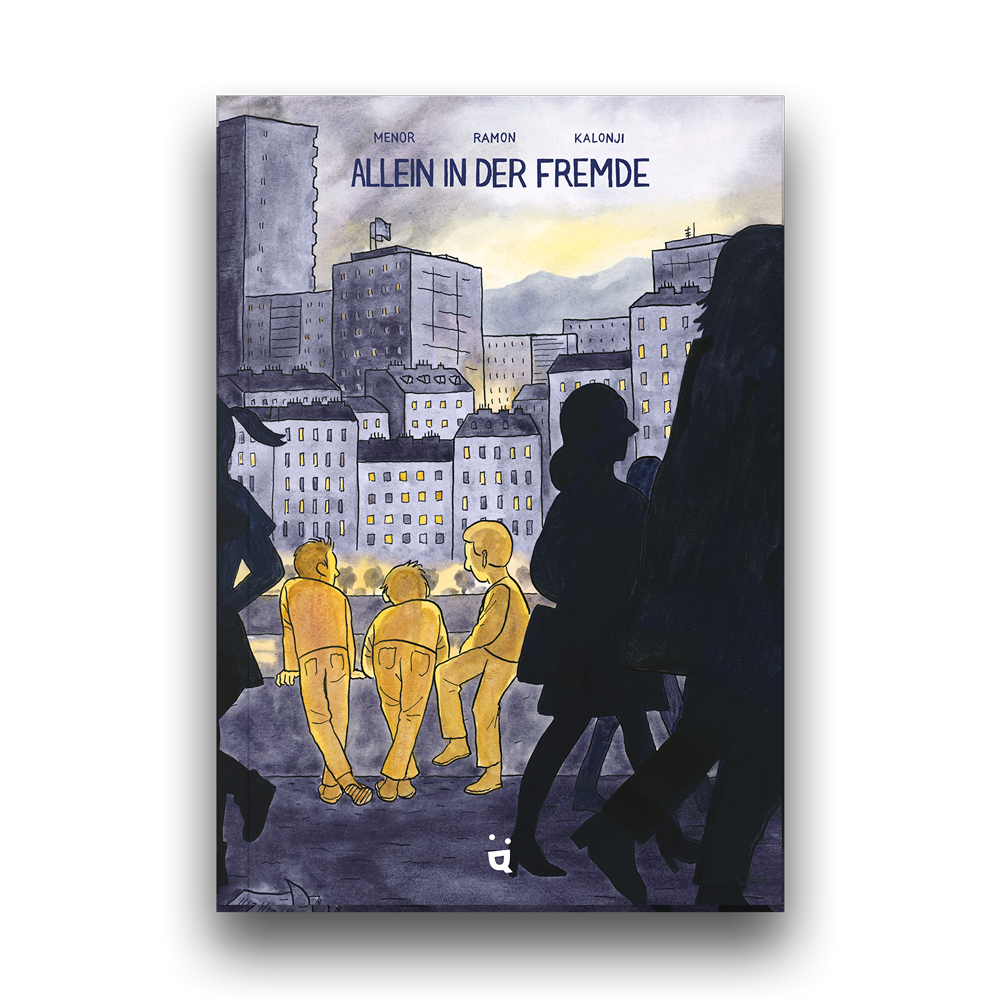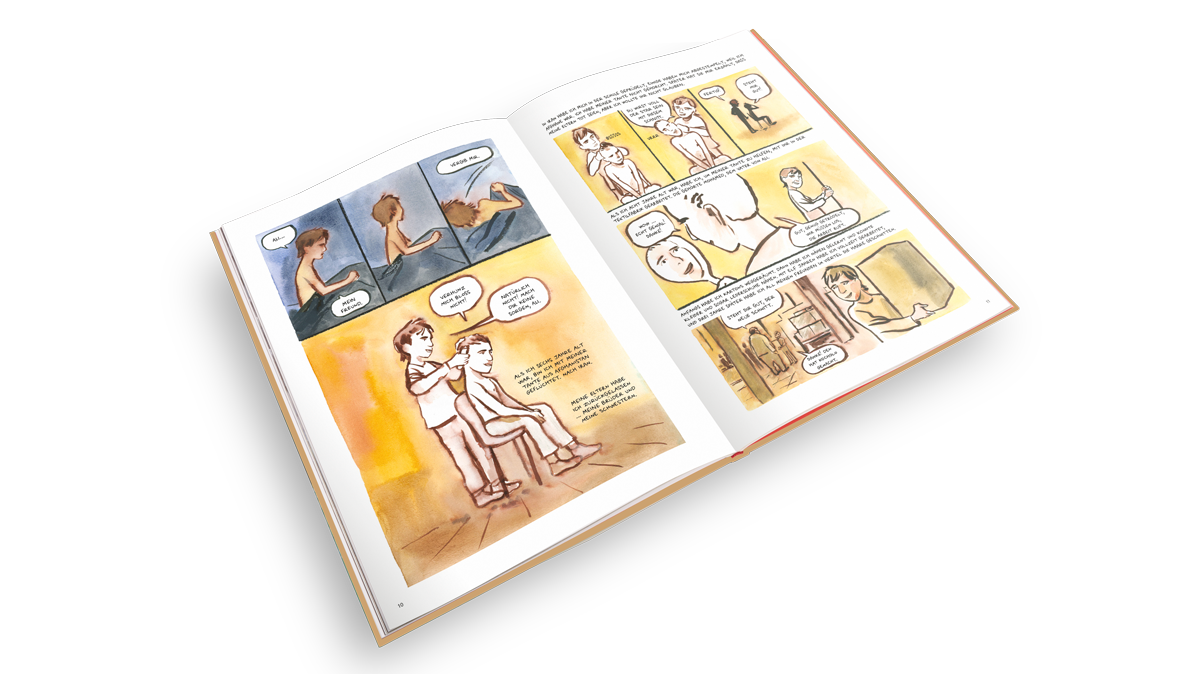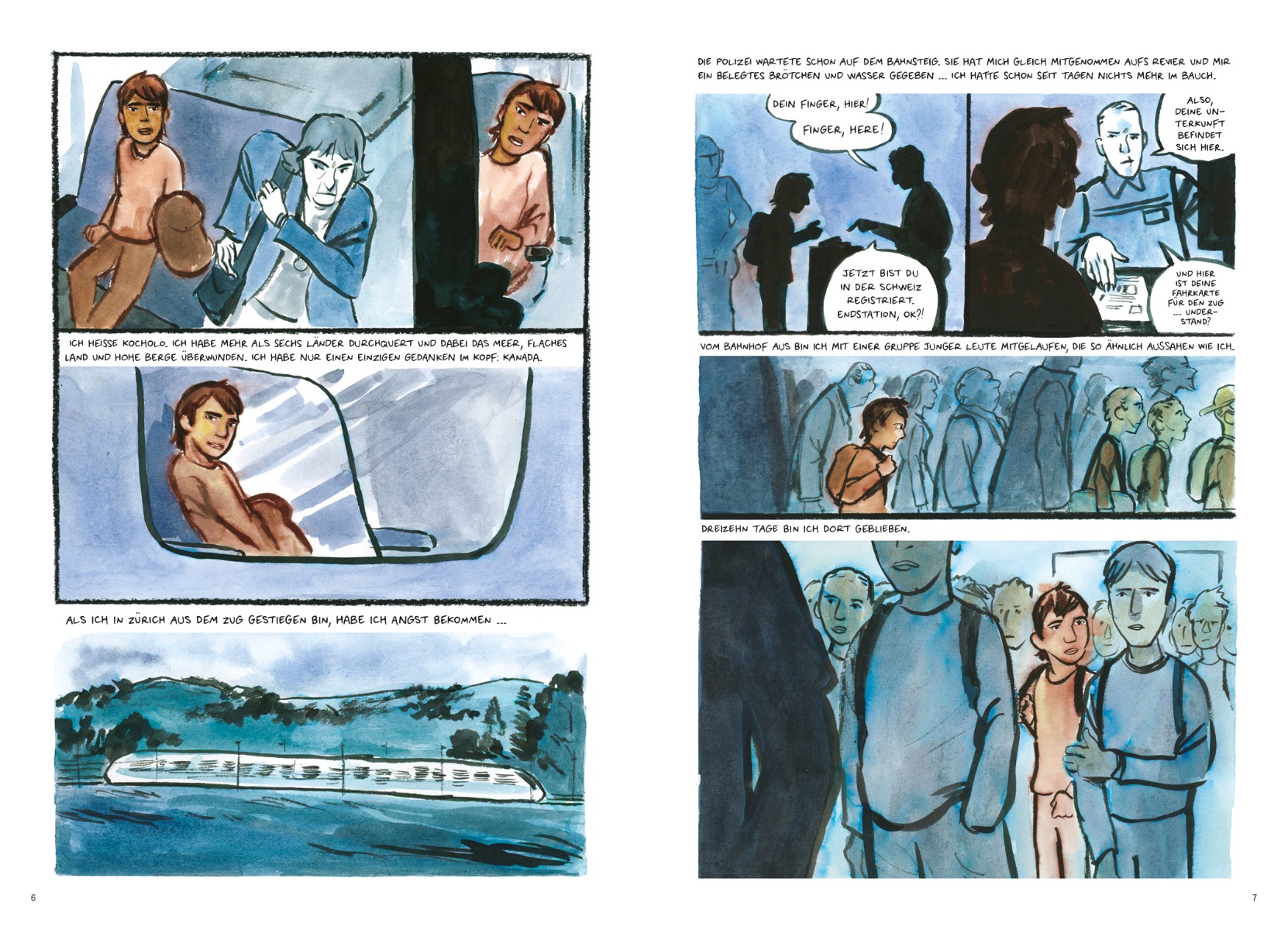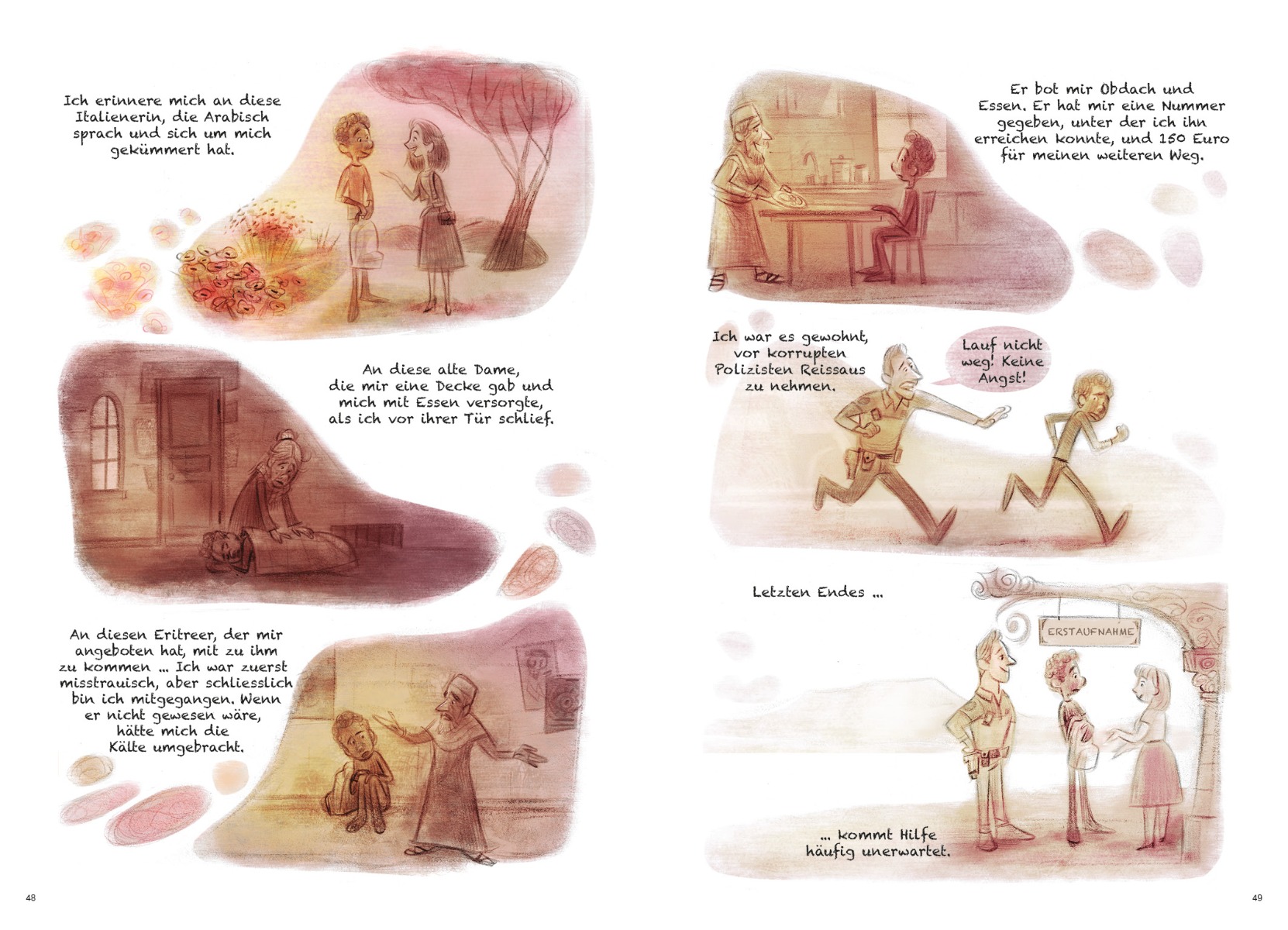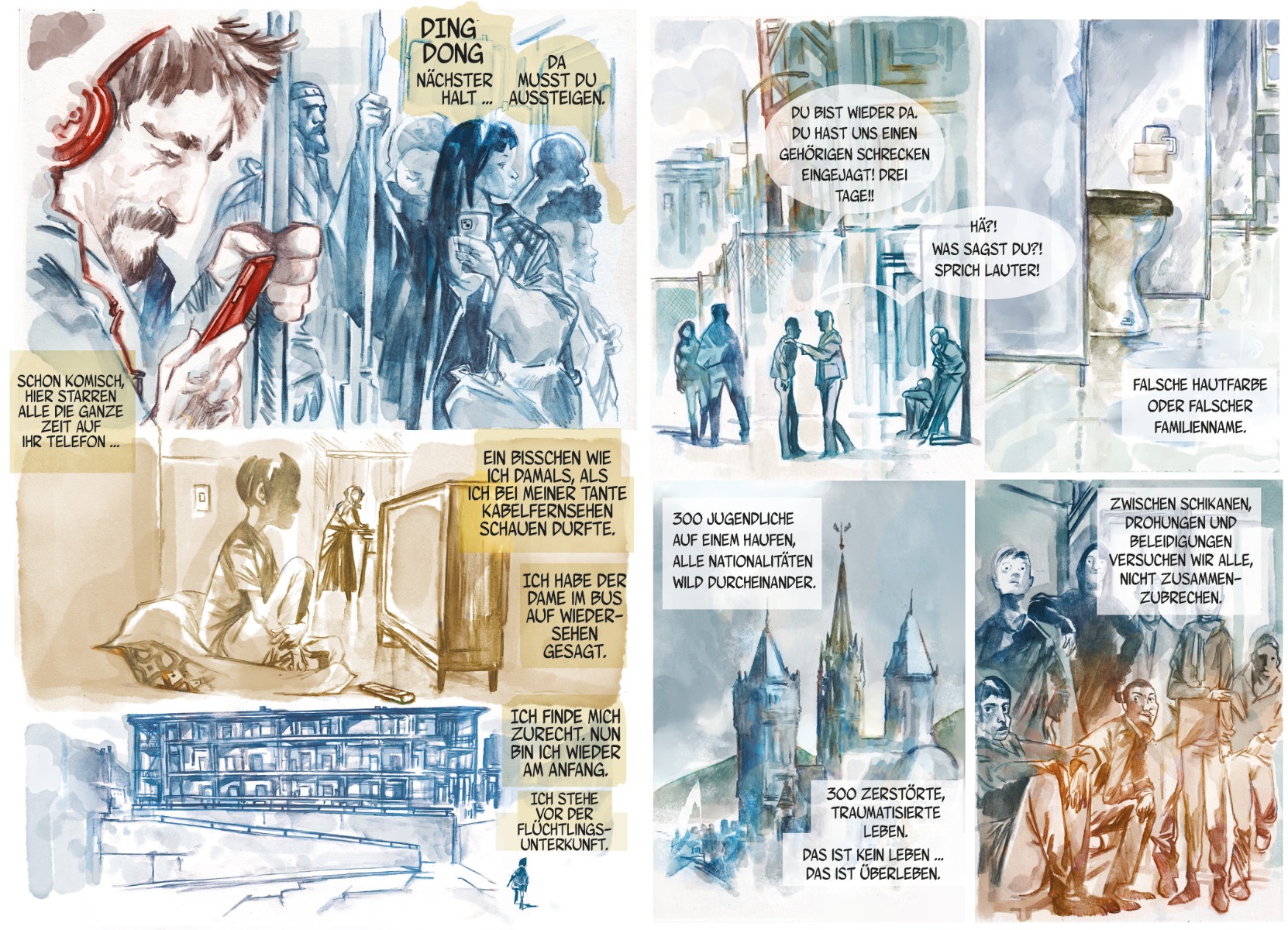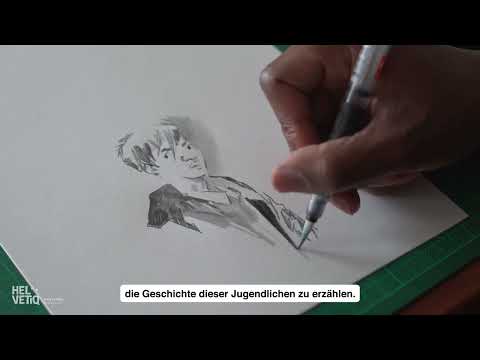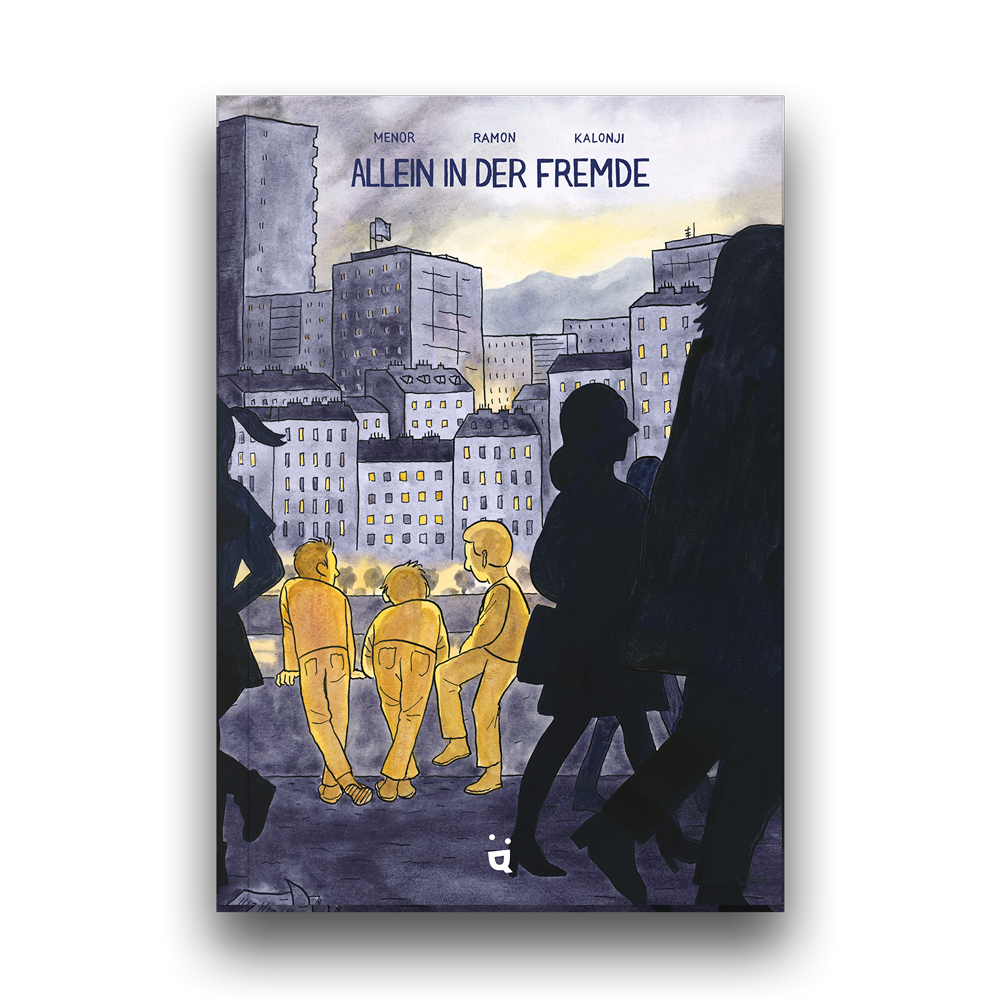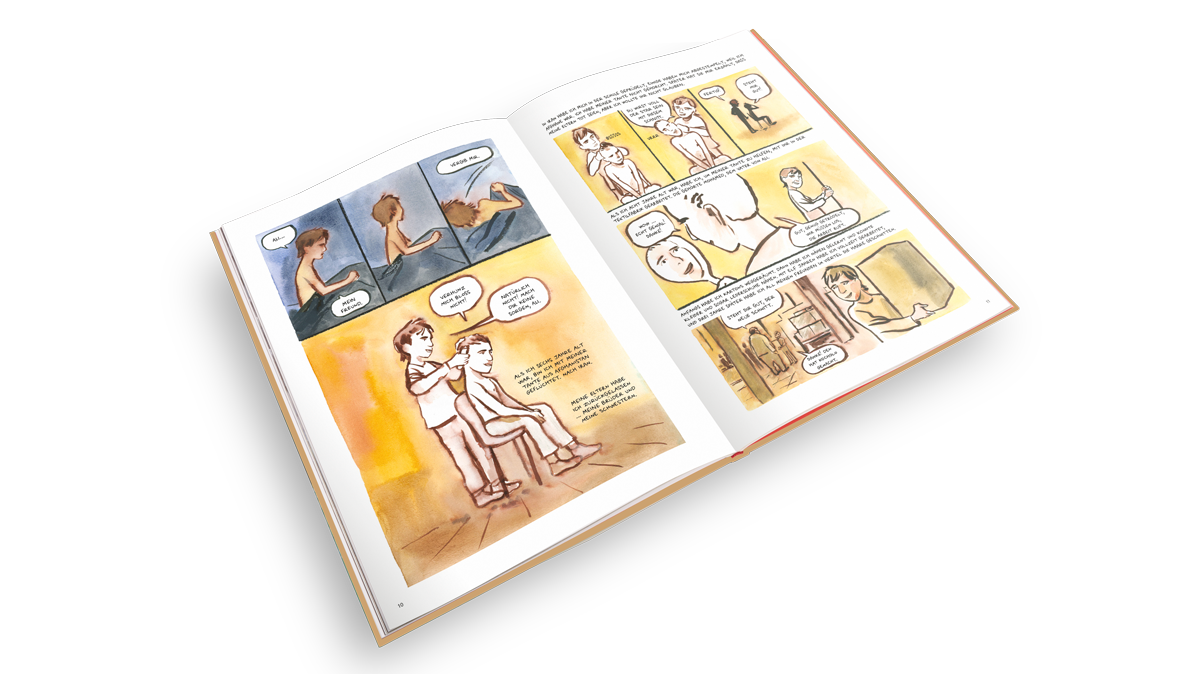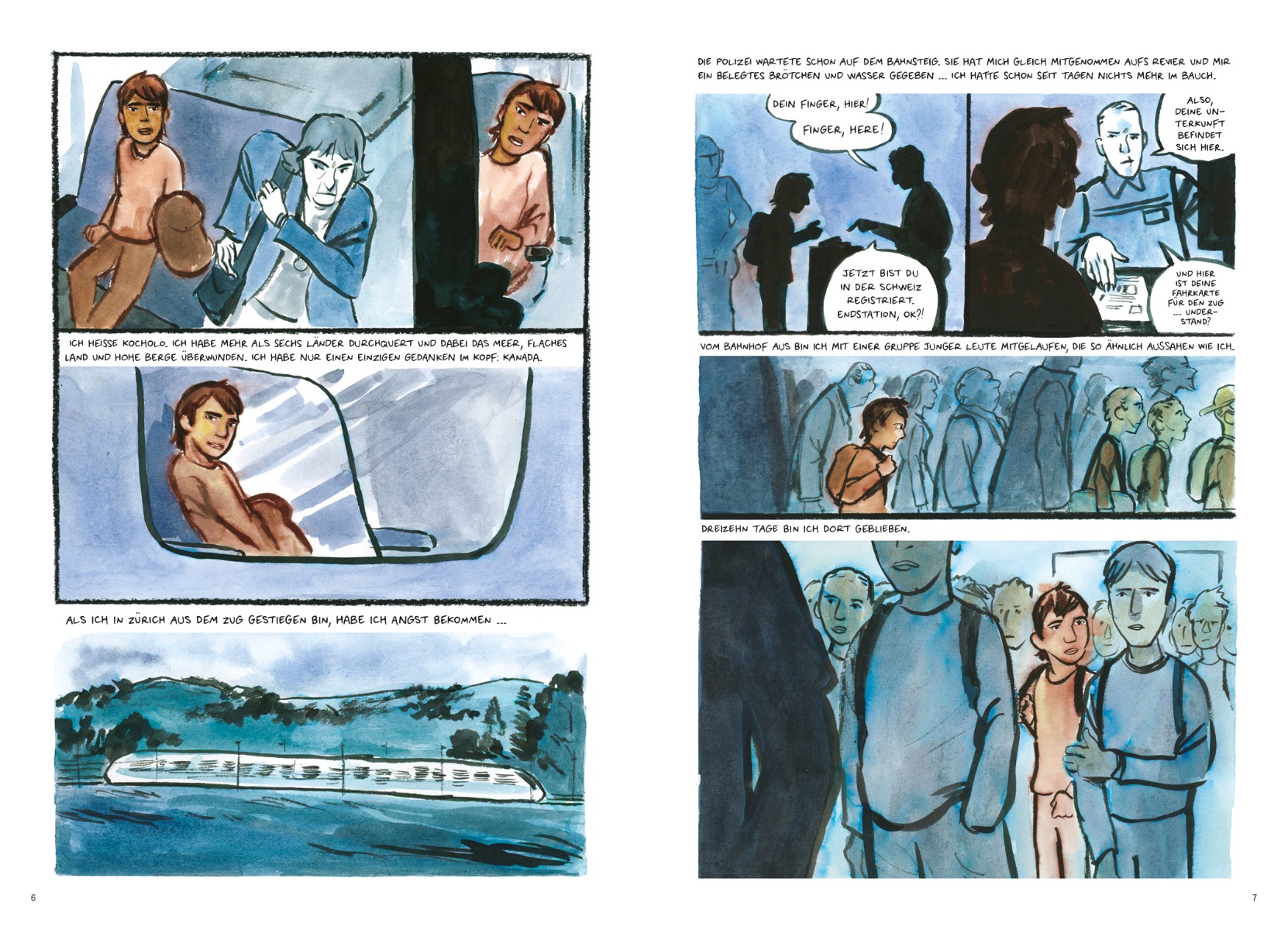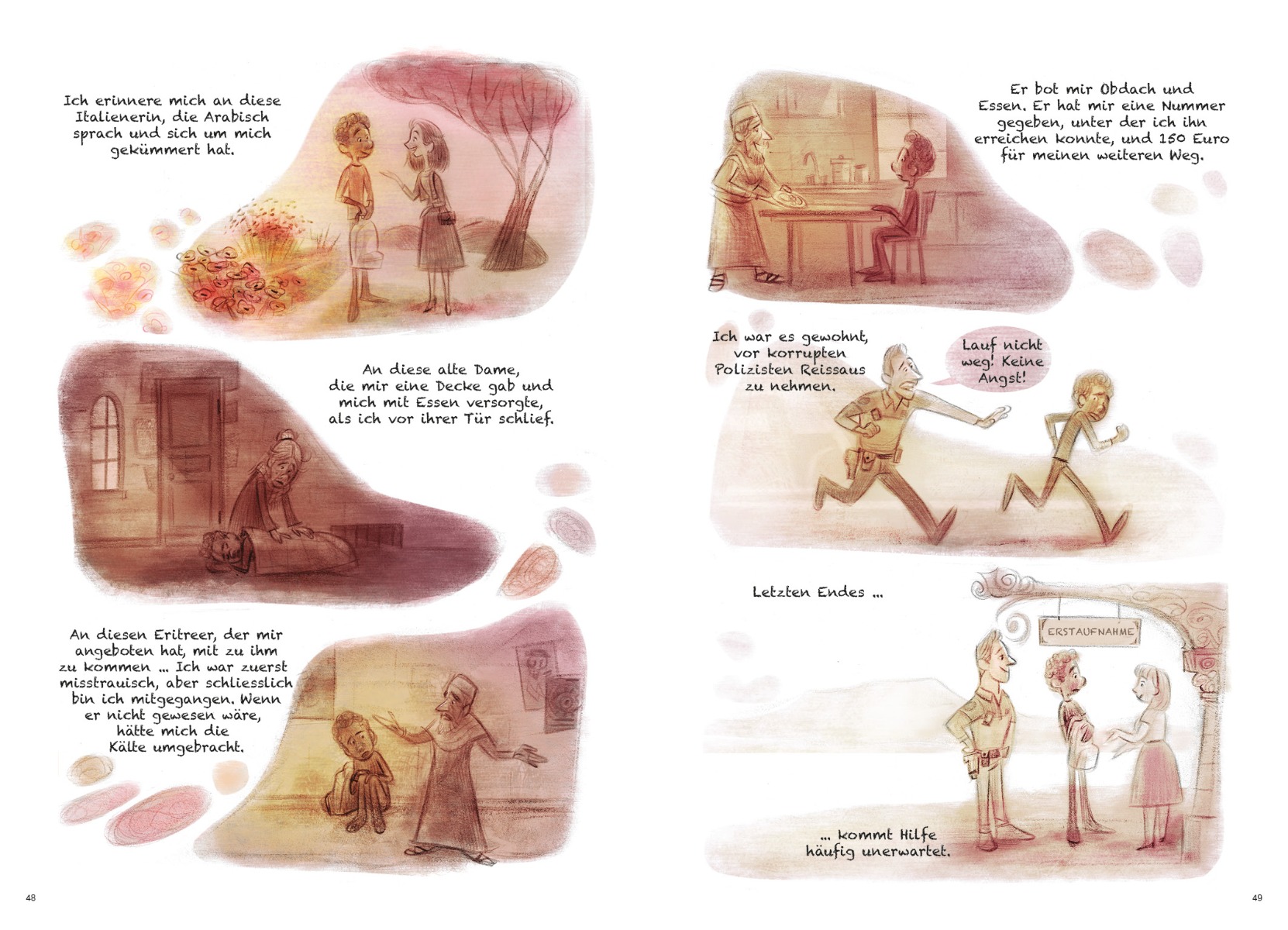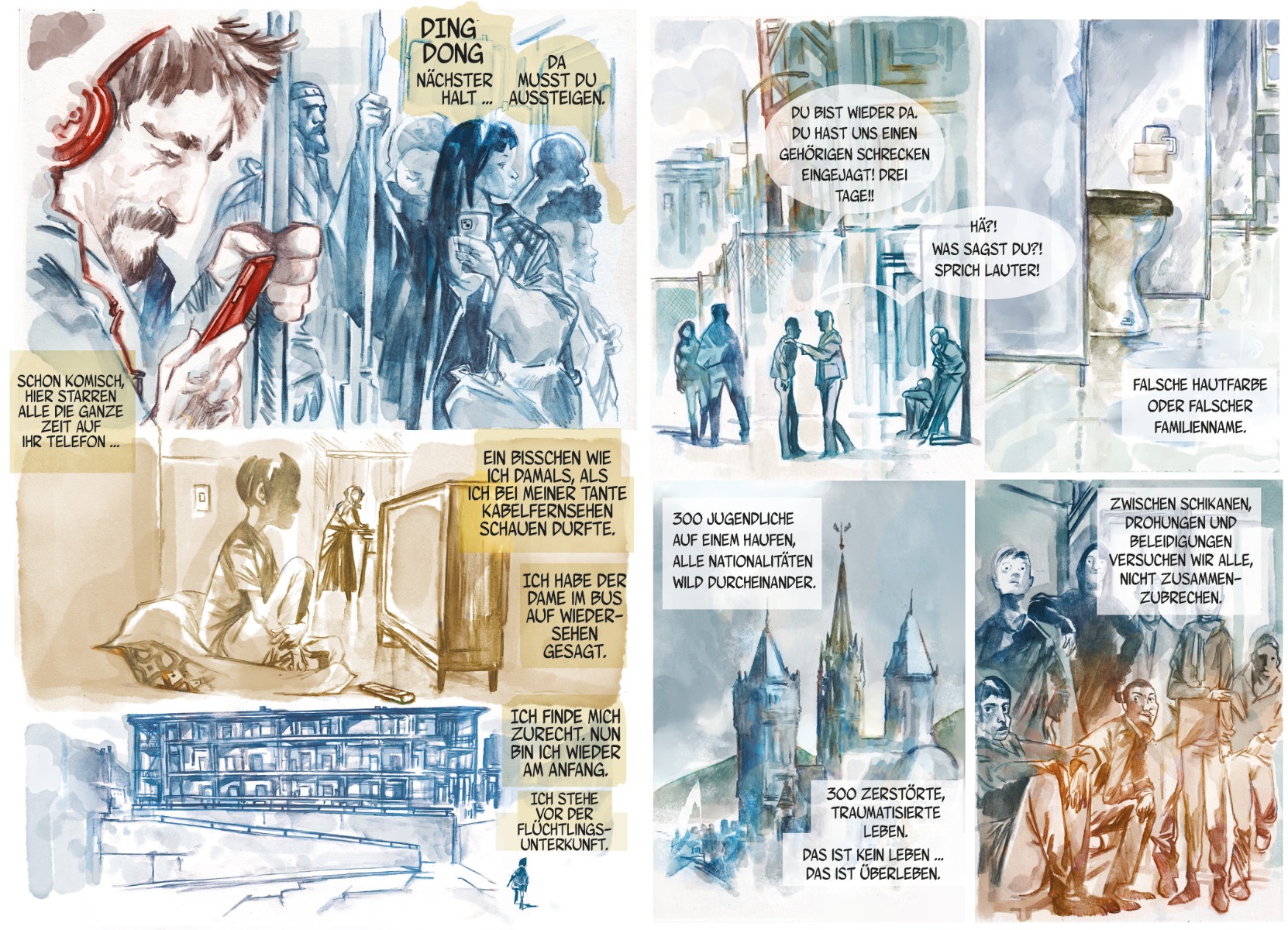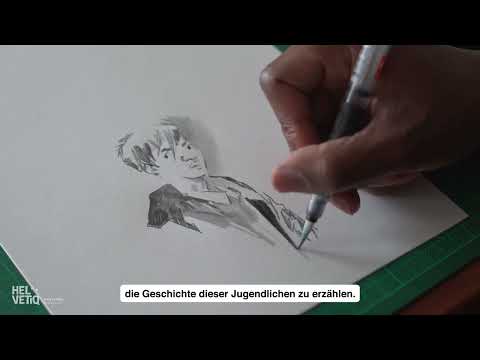 Allein in der Fremde
Das bewegte Leben von drei jungen Asylsuchenden in Europa
Sie kommen aus Afghanistan, Iran und Eritrea. Mit 15 oder 16 landen sie in Genf und sind ganz auf sich allein gestellt. Eine saubere, reiche Stadt, die sie aber nicht willkommen heißt. In einem Heim für junge unbegleitete Migranten, traumatisiert von ihren Erfahrungen, versuchen sie, zurechtzukommen und ihren Platz zu finden, ohne zu wissen, wo sie anfangen sollen.
Allein in der Fremde ist das Ergebnis der Begegnung von drei jungen Migranten mit drei Kunstschaffenden, die die wahren Geschichten durch den Mund und die Augen ihrer Protagonisten zu erzählen. Die Illustratoren sind eingetaucht in die Welt der Migranten, haben sich mit ihren Fragen und Gefühlen auseinandergesetzt. Wie fügt man sich in einen Ort ein, der einen nicht willkommen heißt, und überwindet seine Traumata?
Die drei Geschichten, illustriert von drei verschiedenen Kunstschaffenden, sprechen über ein selten behandeltes Thema: die Unterstützung minderjähriger Migranten und ihr Leben in Europa.

- Drei wahre Geschichten
- Erfahrungen junger Migranten in Europa
- Für jedes verkaufte Exemplar wird 1 Franken an eine Flüchtlingshilfsorganisation gespendet
JP Kalonji ist Maler, Illustrator und Comicautor aus Genf. Sein bekanntestes Werk ist 365 Samurais and a few bowls of Rice (Éditions Dark Horse).
Fabian Menor ist Illustrator, Grafiker und Comicautor aus Genf. Er schuf Élise (La joie de lire) und Derborence (Helvetiq).
Yrgane Ramon ist Illustratorin und Autorin aus Lyon. Ihre ersten Comicerfahrungen hat sie mit der Serie Cath et son chat (2012-2019) gesammelt. Sie lebt in Lyon und arbeitet für ein Animationsstudio."
More Information

| | |
| --- | --- |
| ISBN | 9783039640058 |
| Pages | 88 |
| Dimensions (cm) | 18 x 26 cm |
| Brand | Helvetiq |
| Age | 14+ |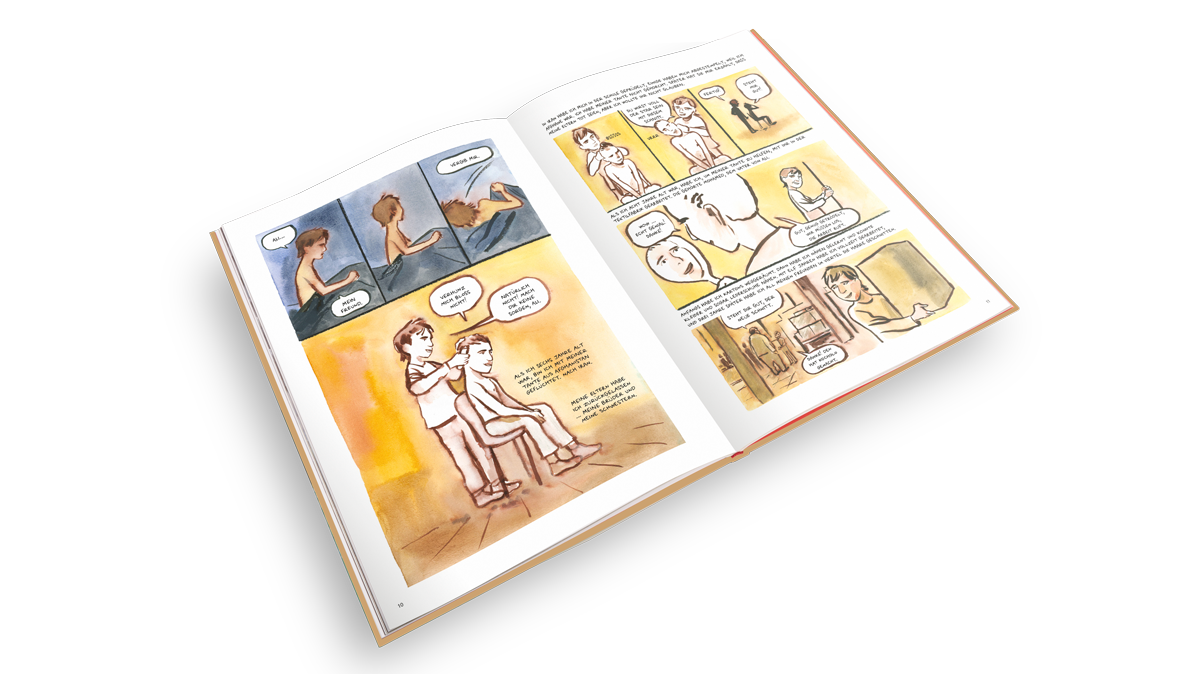 "Das Buch will die Asylstatistiken mit Namen und Geschichten versehen. Dies gelingt eindrücklich. Ein sehr wichtiges Werk, das Missstände in unserem Asylwesen aufzeigt."
—Verein Kinder- und Jugendmedien Bern-Freiburg
"Die vorliegende Graphic Novel schließt hier eine sehr wichtige Lücke. Sie kann sehr gut in der Schule, aber nicht nur dort, eingesetzt werden, um dieses sensible Thema zu behandeln. Grundbestand für jede Öffentliche Bibliothek!"
—ekz