Drôle d'histoire ces métiers
Renifleur de café et plus de 80 autres professions insolites. Un livre d'histoire richement illustré sur les métiers extraordinaires qu'ont exercés les humains au fil du temps.
Delivery date?
Shipping cost?
Delivery by post.
Shipping fees 5CHF.
Free delivery from 36CHF.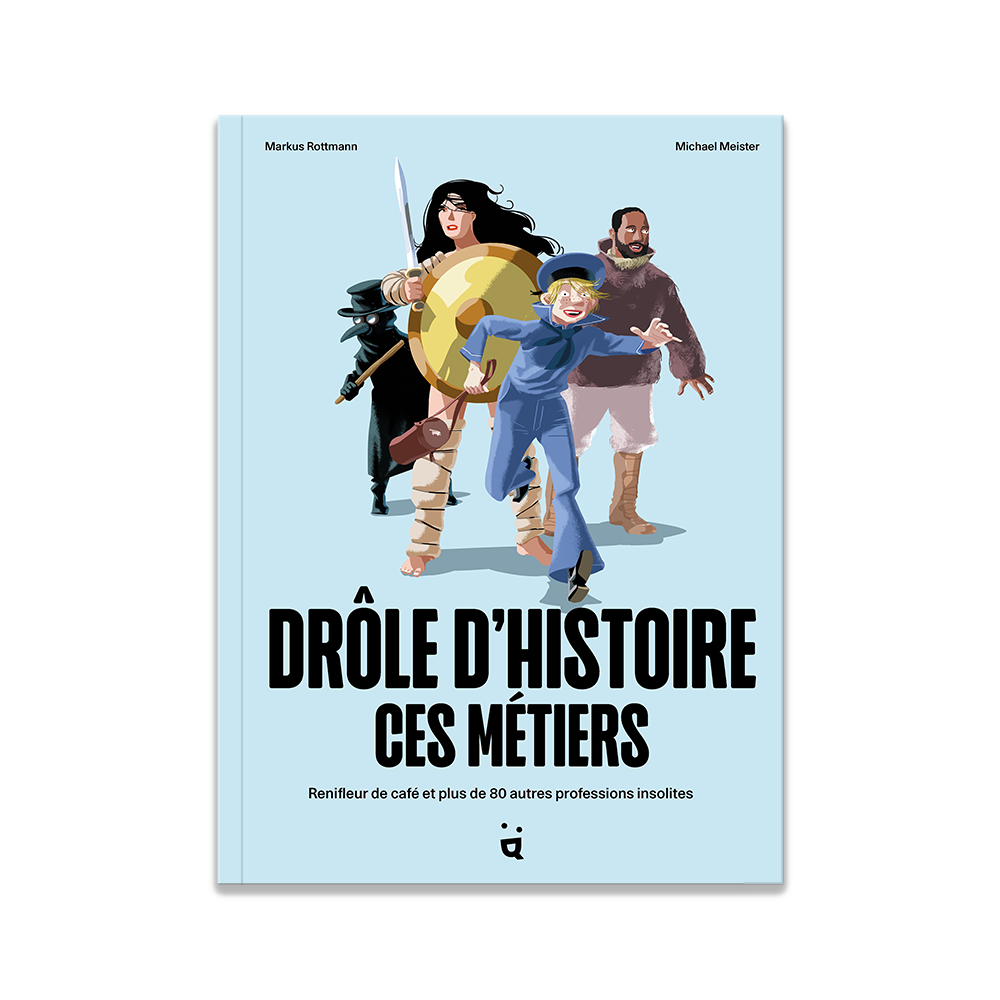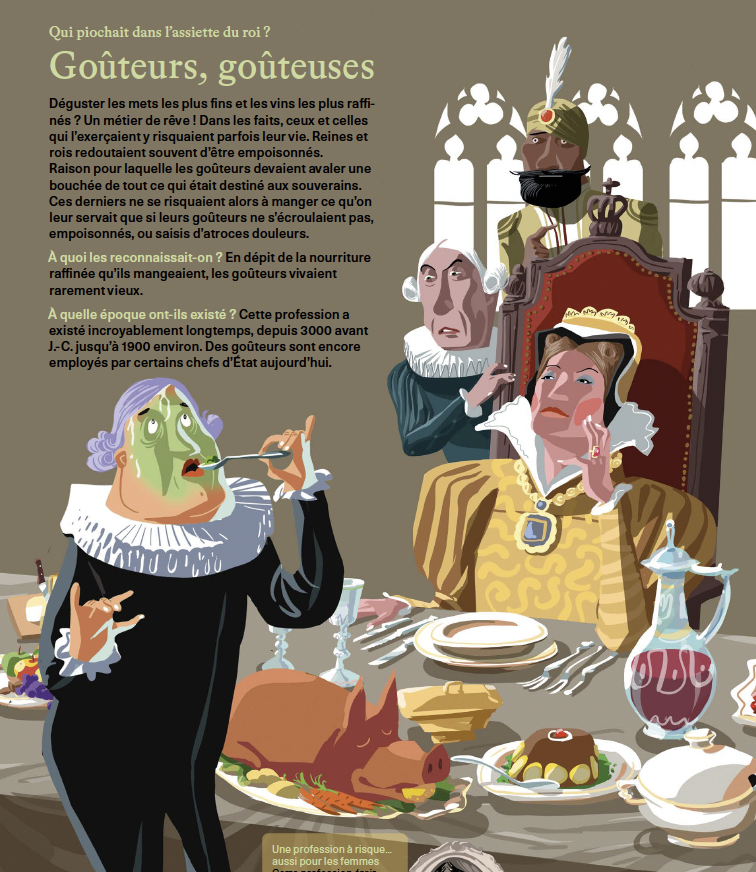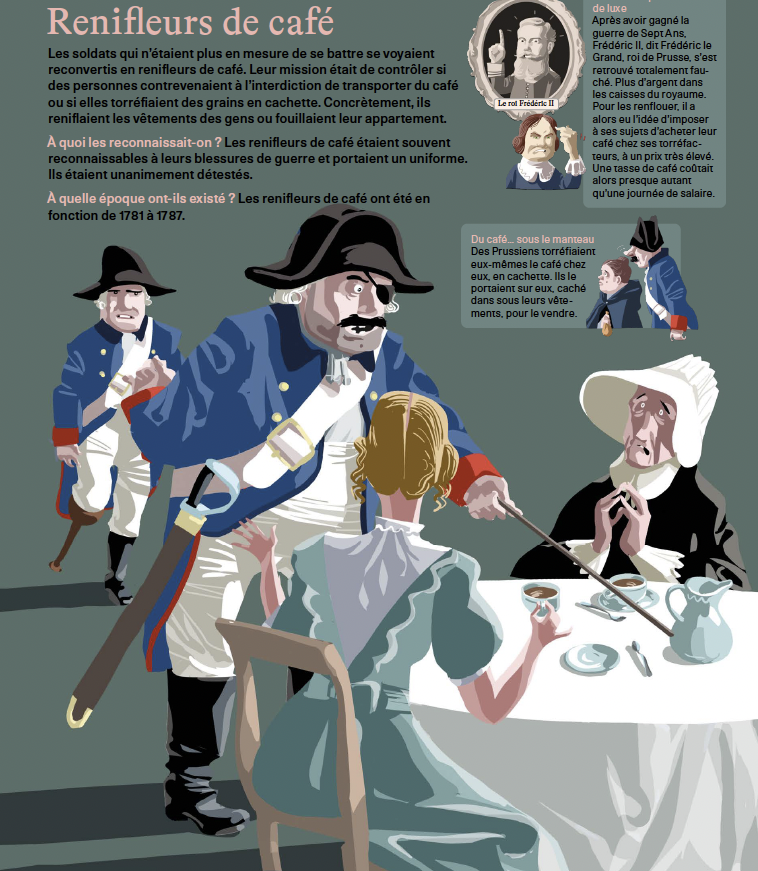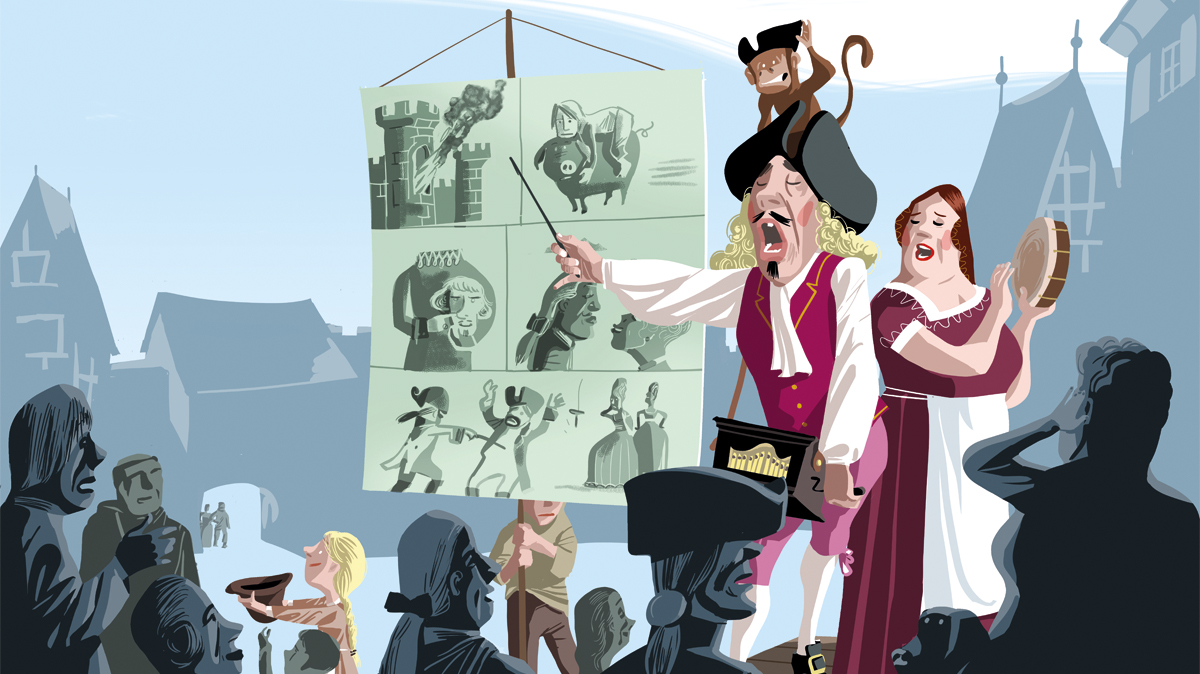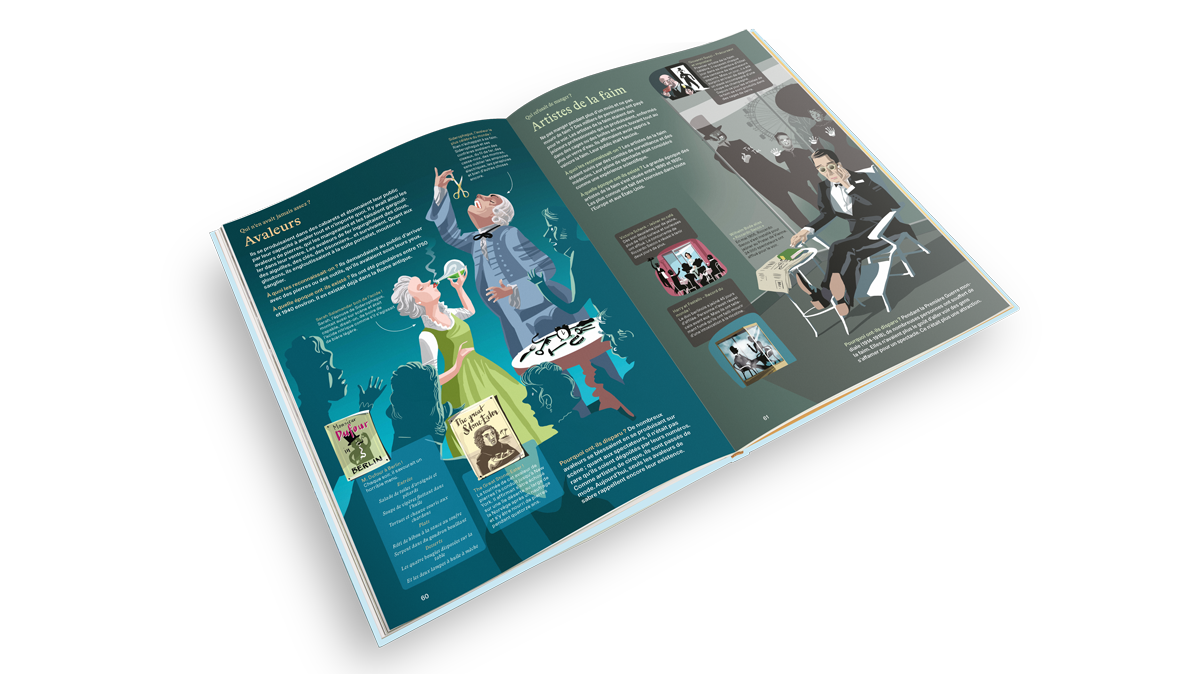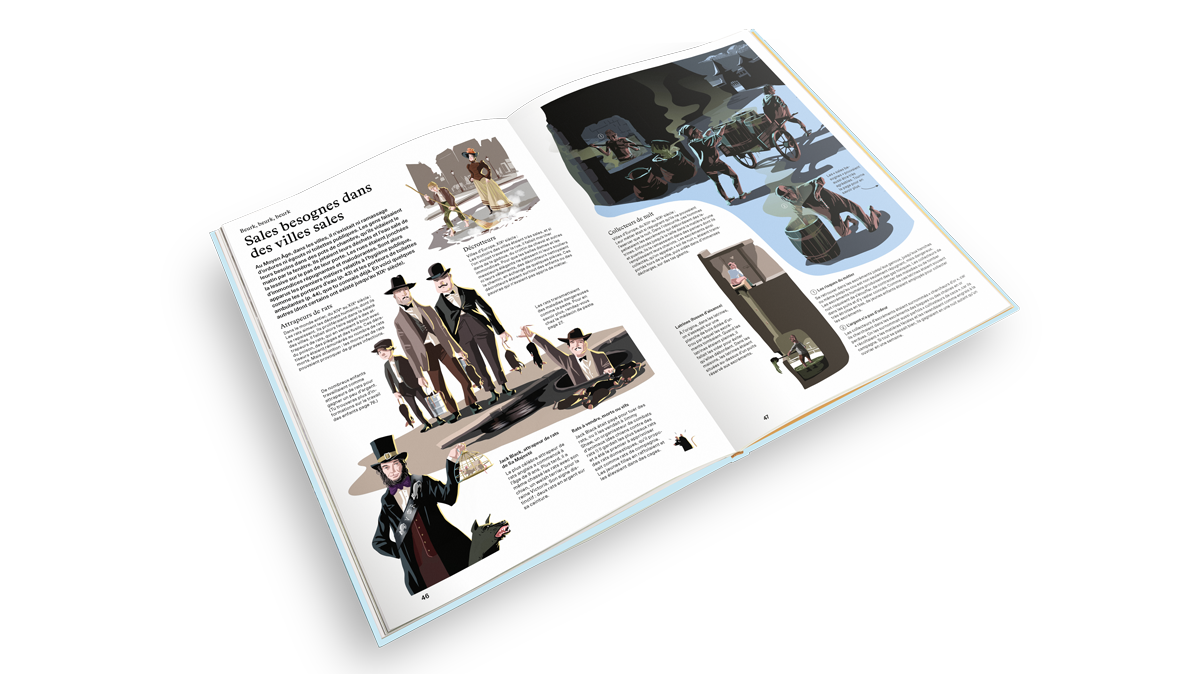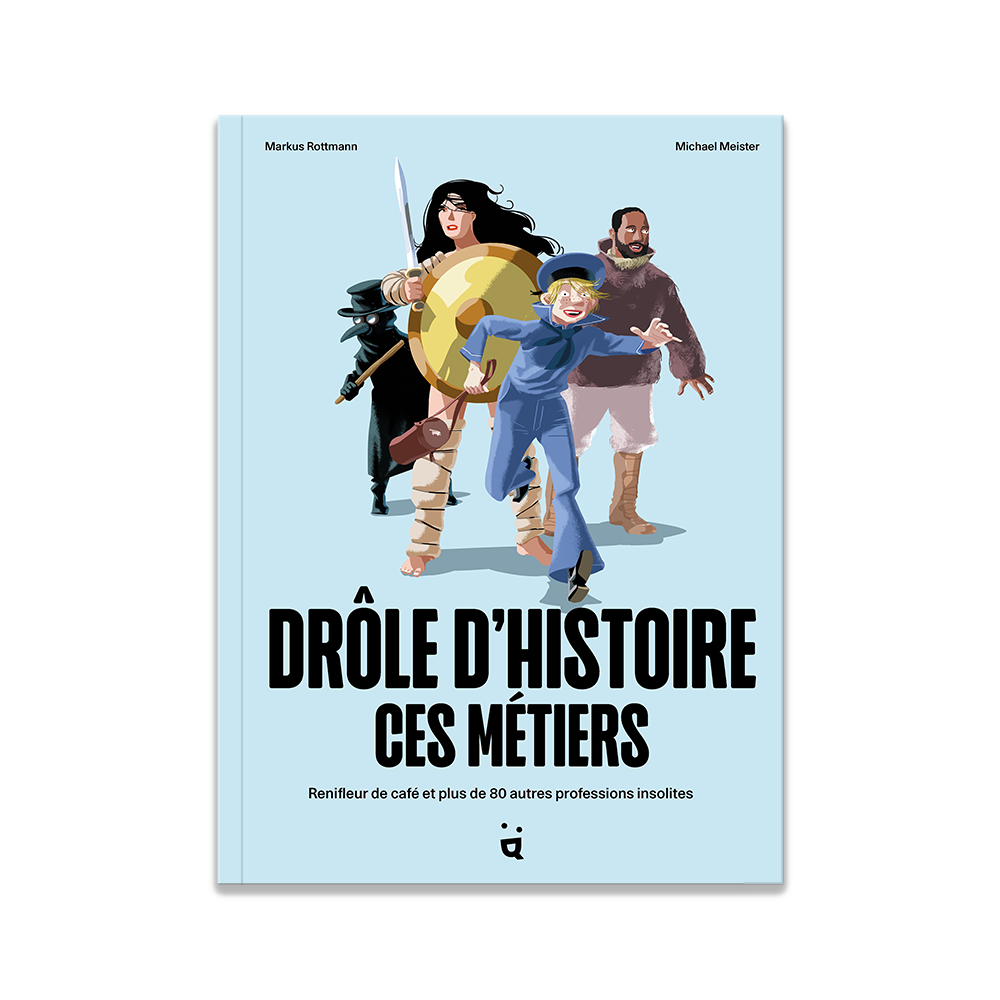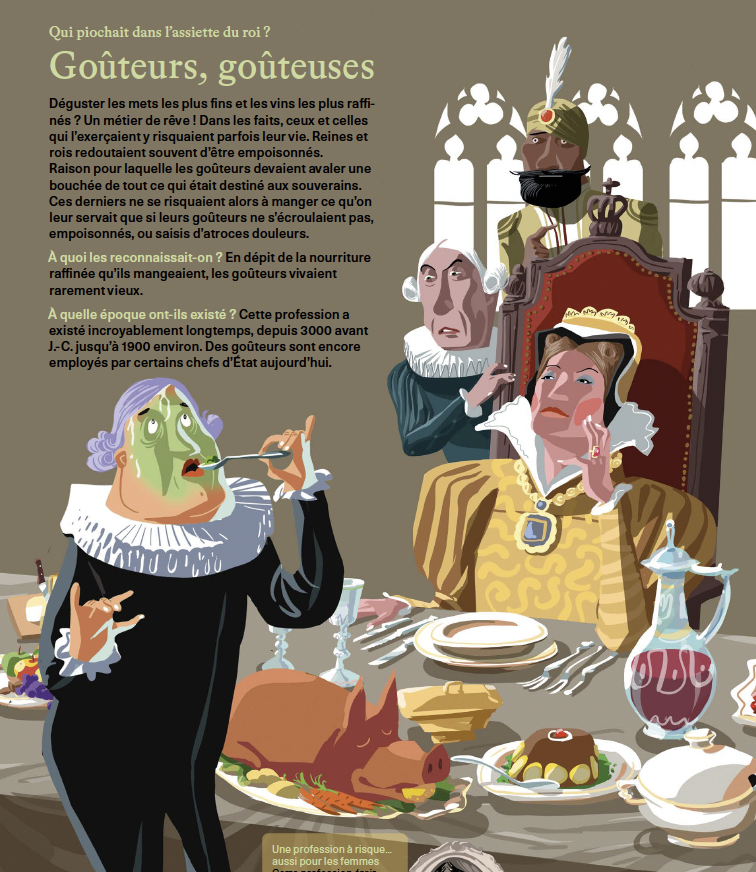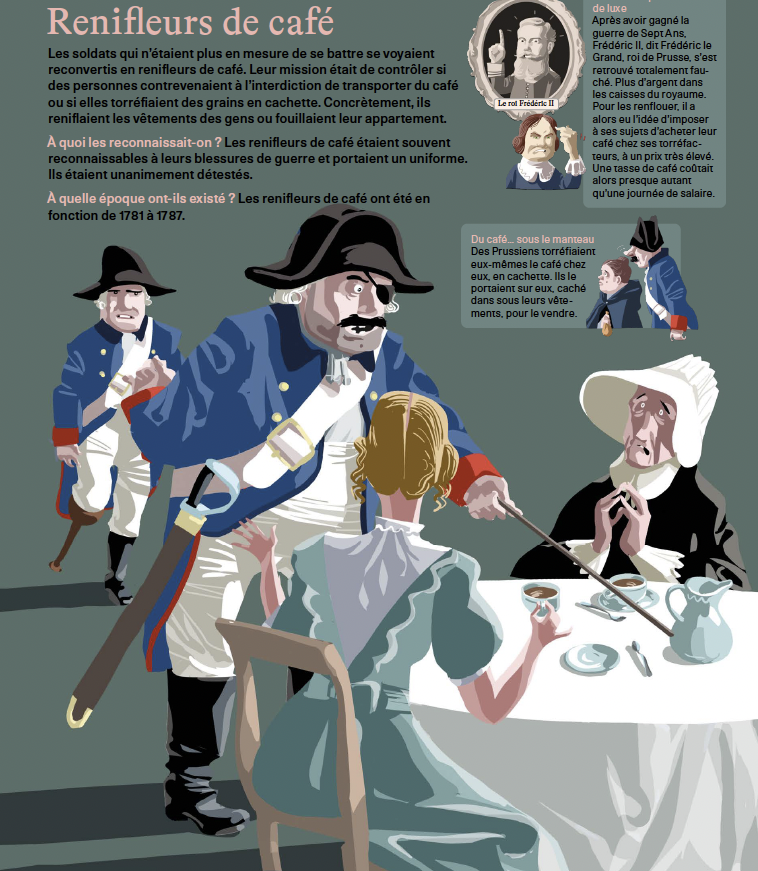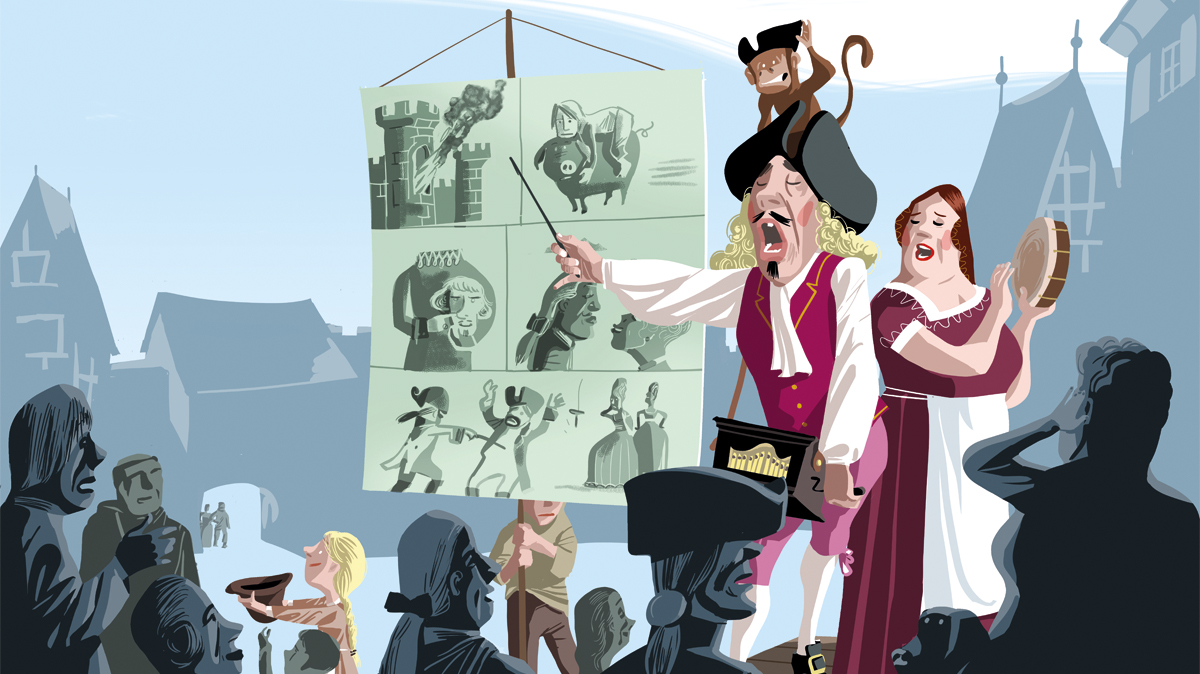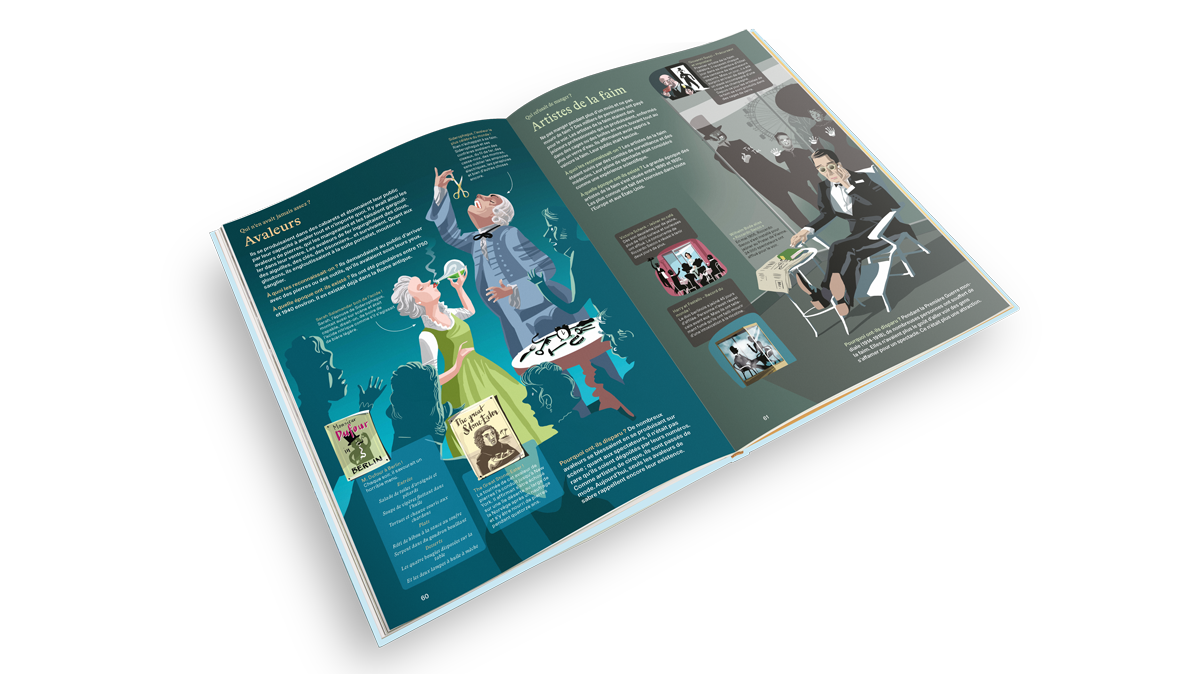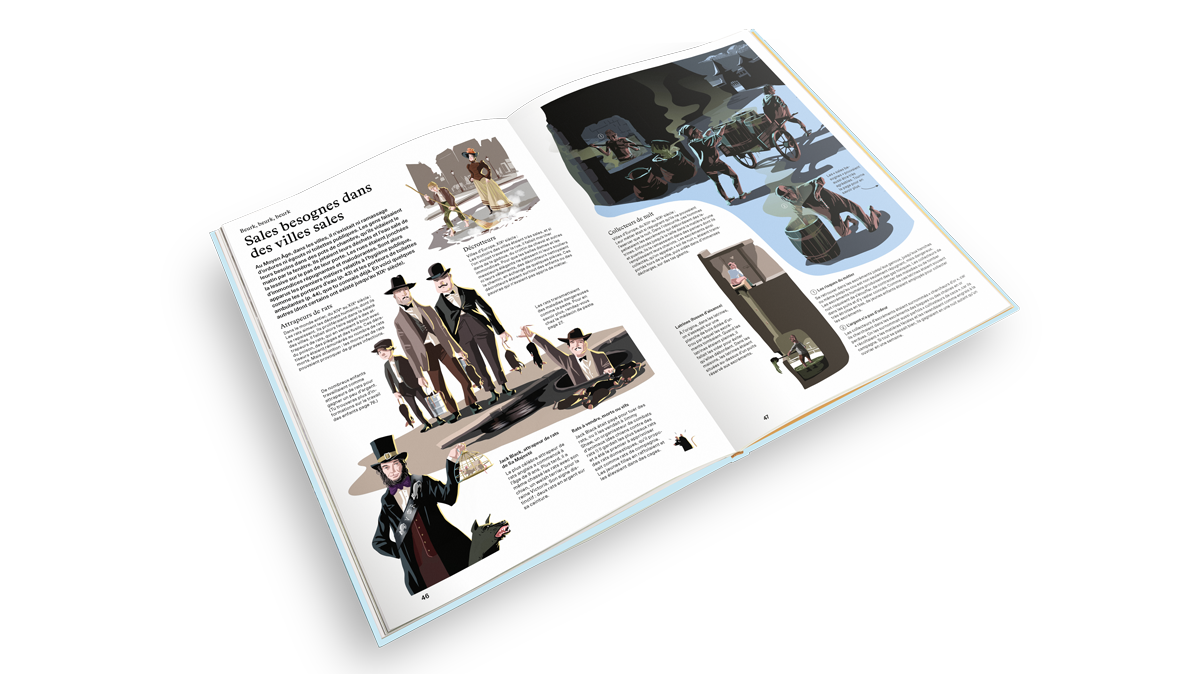 Drôle d'histoire ces métiers
Renifleur de café et plus de 80 autres professions insolites.
Les métiers qui ont disparu racontent notre histoire.
Les gladiateurs se battaient pour la gloire. Les coupeurs de glace découpaient des blocs de lacs gelés. Aux États-Unis, des calculatrices humaines calculaient à la main les trajectoires des navettes spatiales.
Tous ces métiers ont réellement existé. Aujourd'hui, ils ont disparu. À travers eux, ce livre relate des périodes extraordinaires de l'histoire humaine. Embarque pour ce voyage étonnant sur six continents, mais aussi dans le temps, depuis l'Antiquité jusqu'à l'ère moderne, et mets-toi dans la peau des porteurs de toilettes ambulantes, des valeureux cavaliers postaux du Pony Express et des ermites d'ornement. Frissonne en découvrant les impitoyables renifleurs de café en Allemagne et les redoutables bourreaux de Londres.
- Des illustrations grand format en pleine-page
- Un documentaire qui en apprendra beaucoup aux enfants comme aux adultes
- Découvrir comment le travail s'est transformé au fil du temps et pourquoi nous travaillons
- Plus de 80 professions de partout et de toutes les époques
L'auteur et l'illustrateur
Markus Rottmann vit à Zurich avec sa femme et leur fille. Il est auteur et travaille également avec des magazines, des théâtres et des musées. Il collabore avec des photographes, des réalisateurs, des illustrateurs, des artistes et, récemment, un magicien. Il écrit une chronique sur la littérature liée à la montagne et il a même produit un audio guide pour le cimetière de Zurich.
Michael Meister est un illustrateur suisse primé. Ses illustrations sont publiées dans The New York Times, The Wall Street Journal, The Washington Post, The Atlantic et bien d'autres journaux dans le monde. Il a illustré cinq livres, dont Swisstory, qui a obtenu le titre de The Crystal Kite Award de la Society of Children's Book Writers and Illustrators. Il vit avec sa famille près de Bâle.
More Information

| | |
| --- | --- |
| ISBN | 9782940673780 |
| Pages | 88 |
| Dimensions (cm) | 24.5 x 33.5 x 1.4 |
| Weight (g) | 890 |
| Release date | 25.04.2023 |
| Brand | Helvetiq |
| Age | 8+ |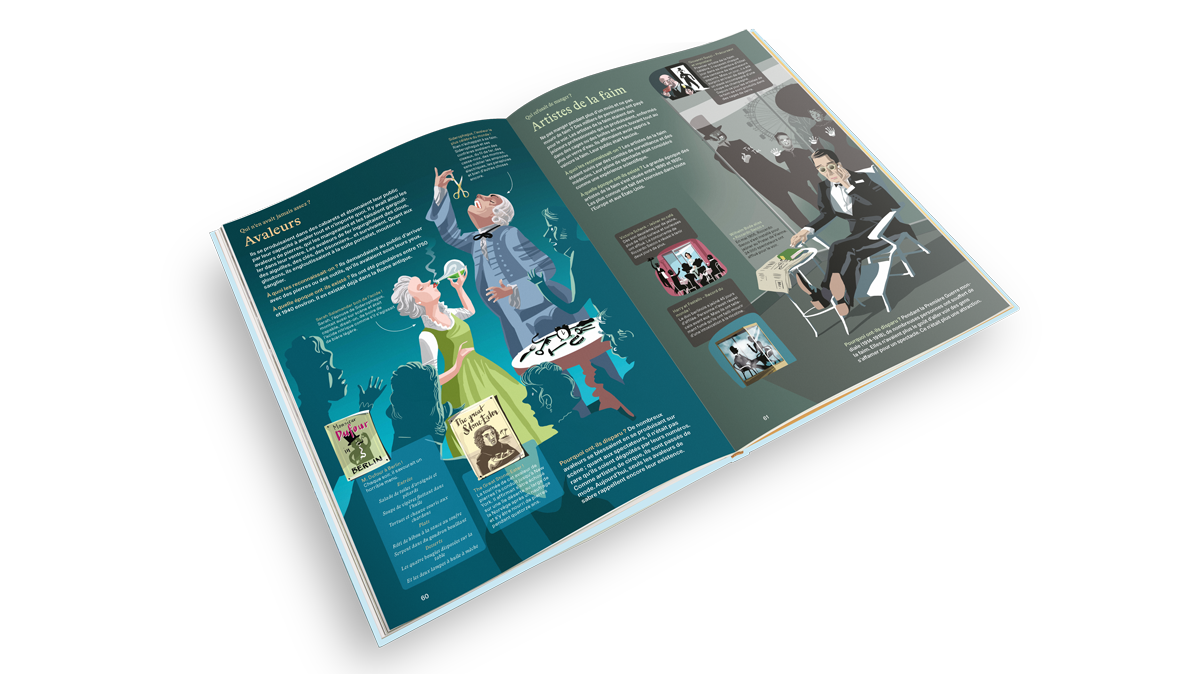 « Un livre vraiment très original ! »
—Sorcières
« Ce livre est une mine de renseignement, un éblouissement de connaissances parfois incongrues mais historiquement justifiées. Un très beau et très bon livre. »
—Commission Lisez Jeunesse
« Une façon amusante, originale et passionnante de pénétrer dans l'Histoire »
—Les Notes
« Une mine d'infos insolites et drôles »
—Klesia Mut' Mag