Where to buy this product:
Delivery date?
Shipping cost?
Delivery via UPS carrier.
Shipping fees 15€.
Free delivery from 100€.
Minimum order 50€.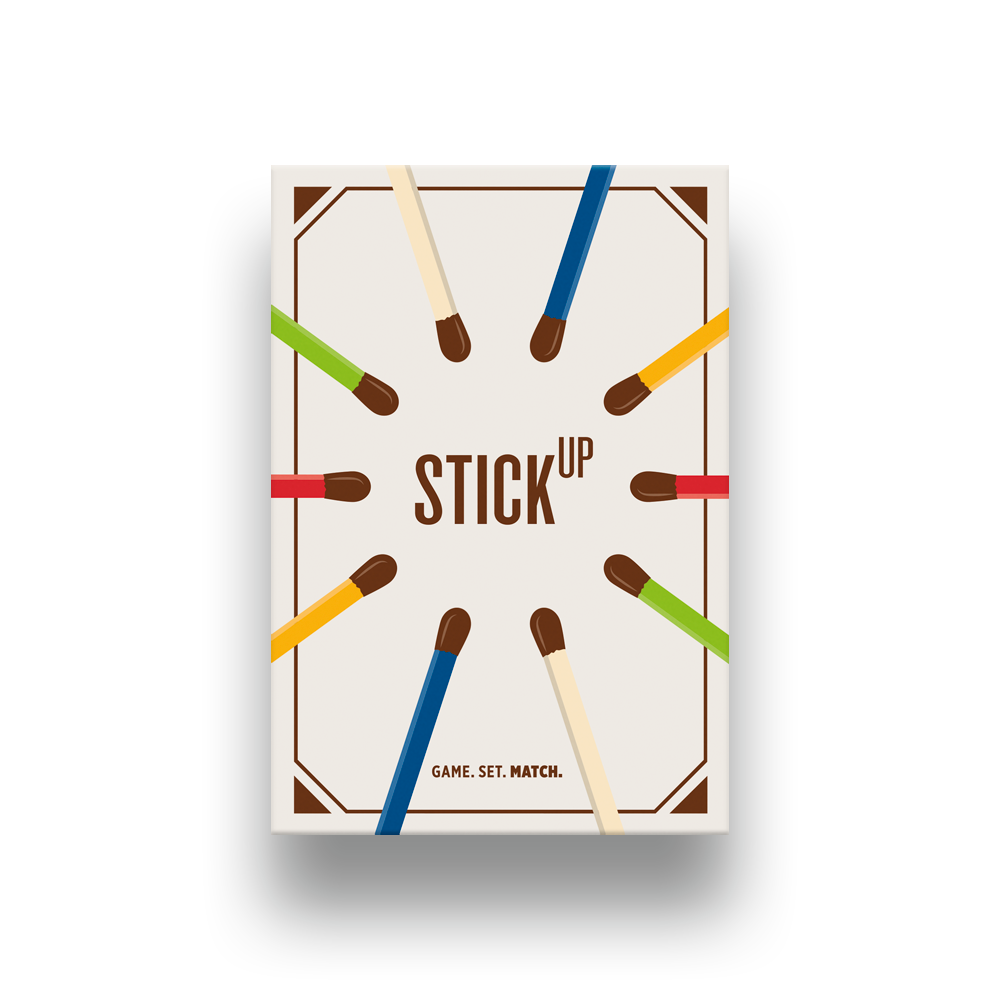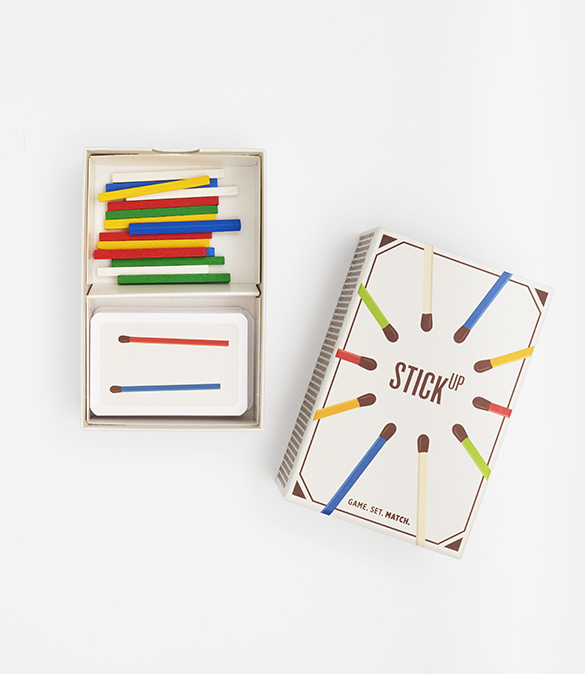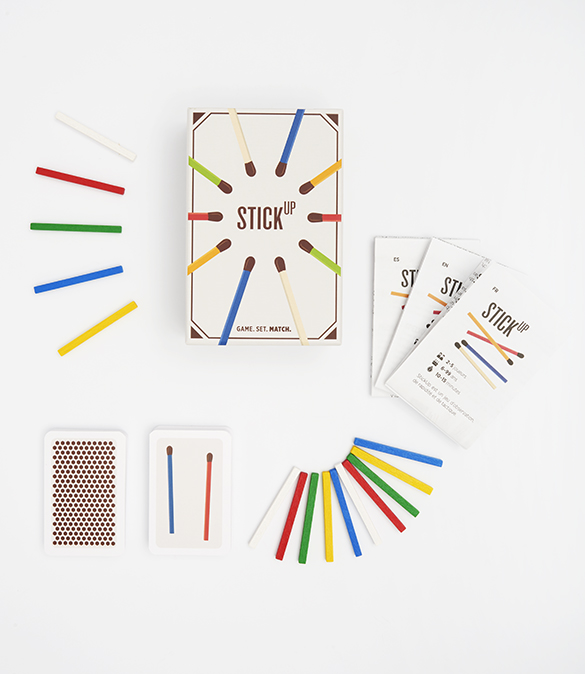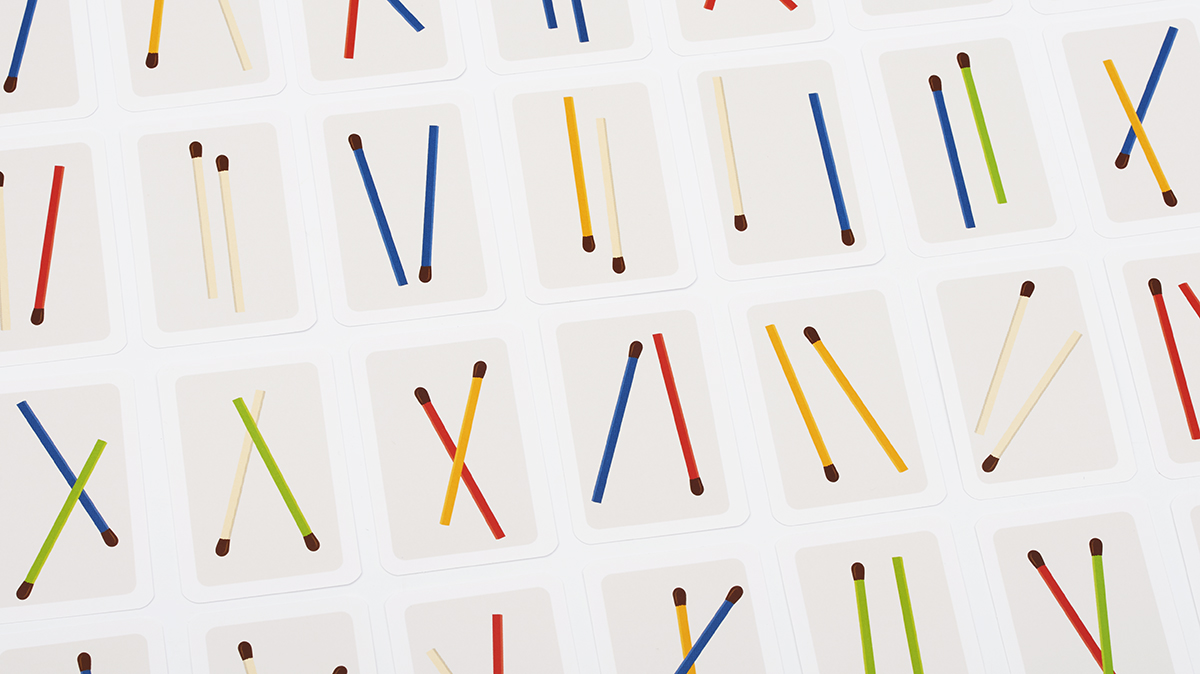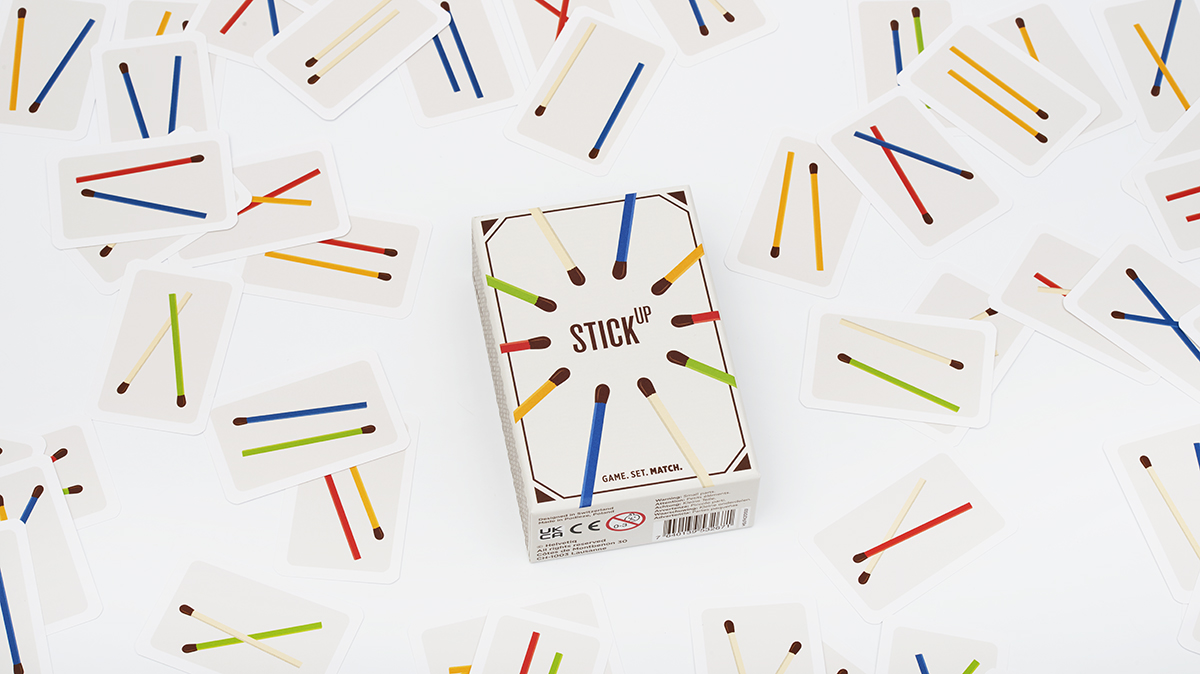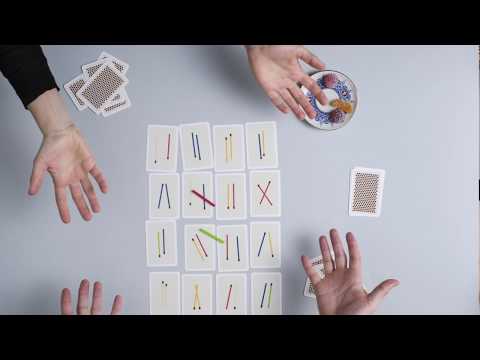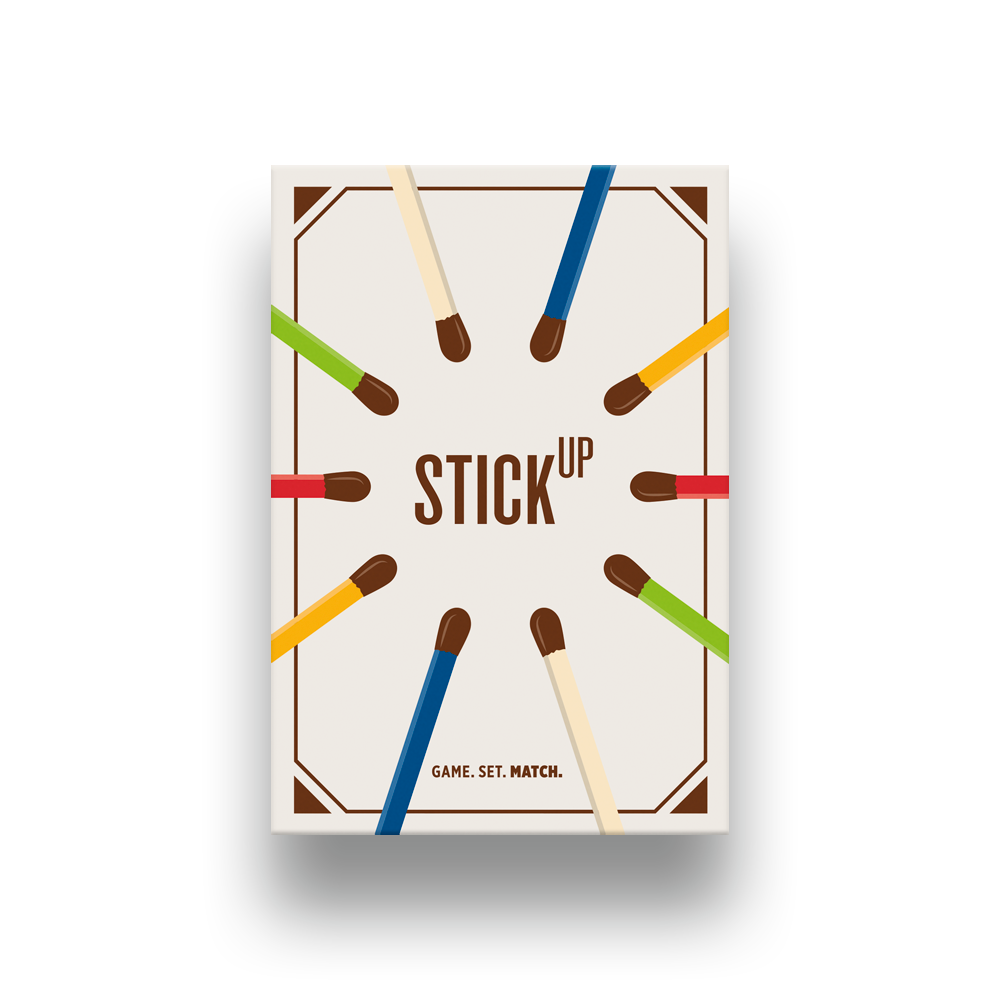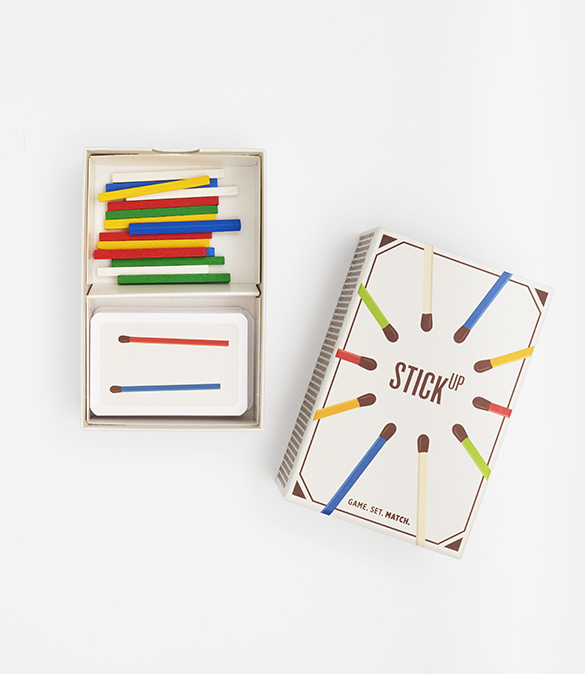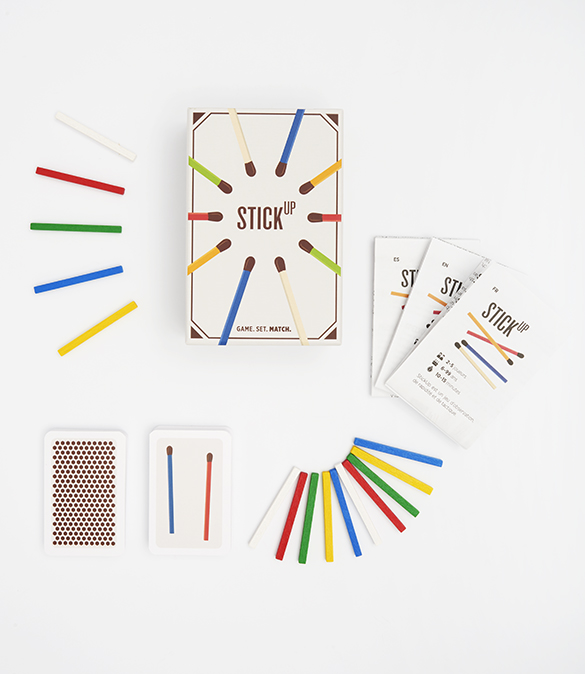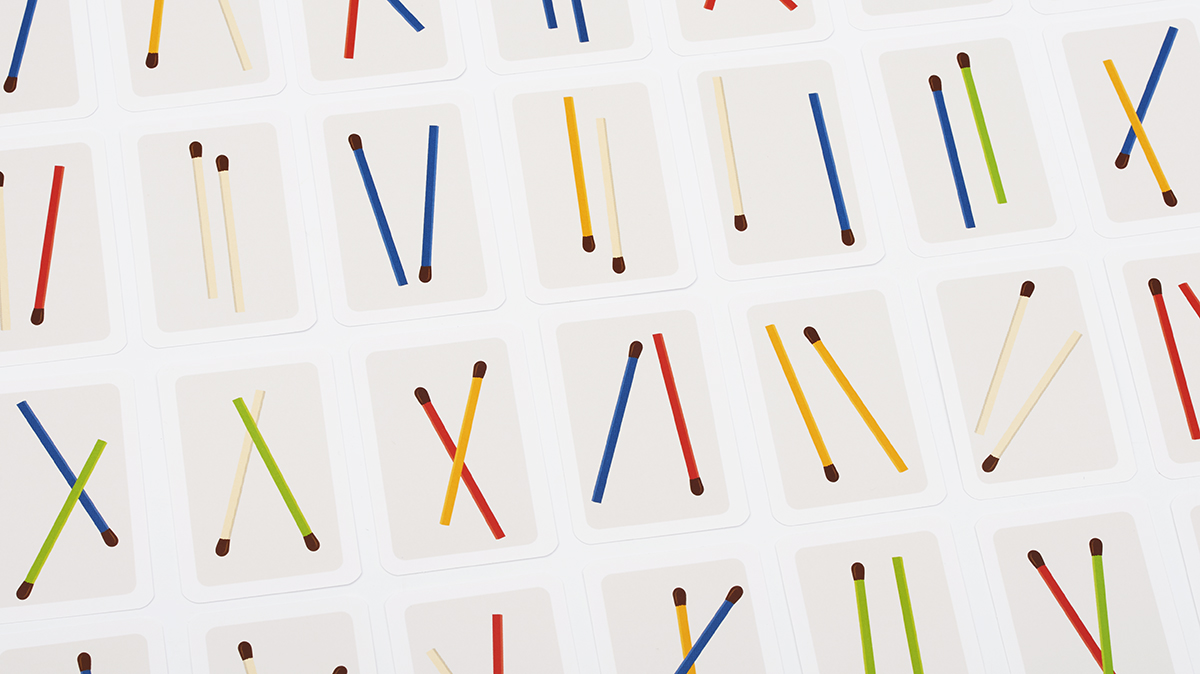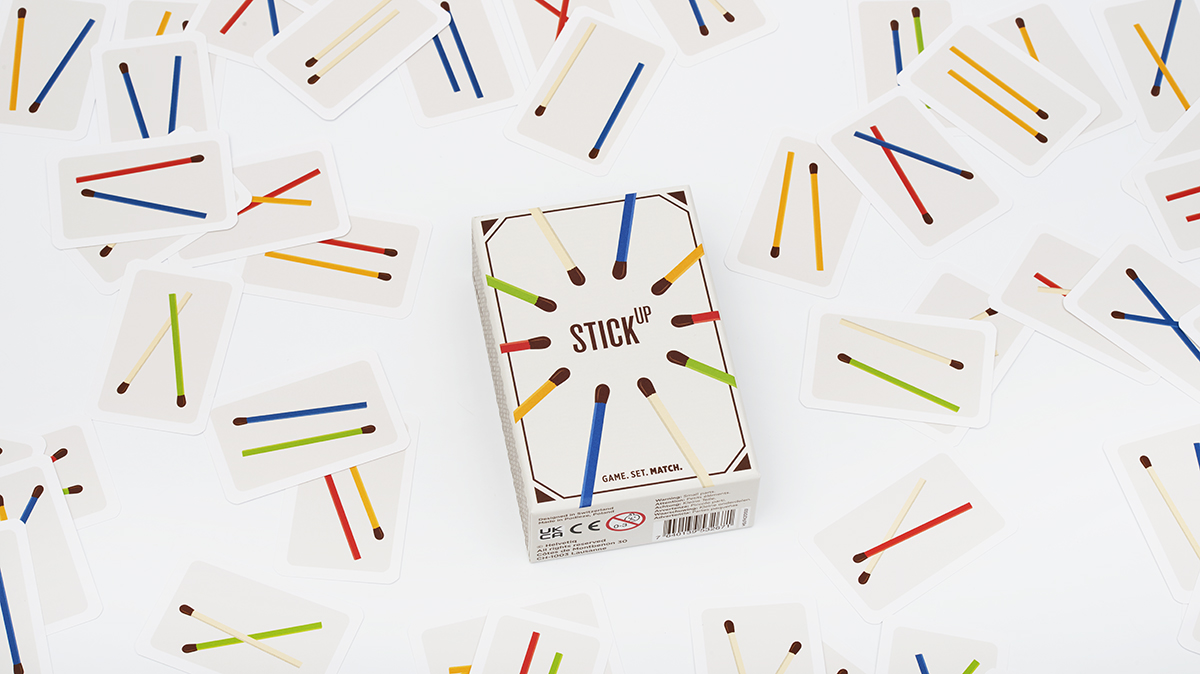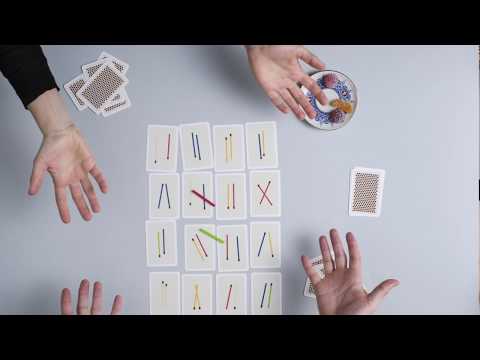 StickUp
Matches, visual perception and speed
As soon as the coloured matchsticks touch the table, grab the cards corresponding to their colour and be the fastest to win the game.
Type of game: Card game / tactic
Goal of the game
In each round, players try to win the cards that match the sticks dropped on the table by being the first to tap them. The player who collects the most cards by the end of the game wins.
Content
55 cards (All cards show 2 matchsticks. There are 15 different combinations of 2 colors which appear 3 or 4 times in the game), 15 coloured sticks (3 sets, 5 colors per set).
- A game of speed and visual perception
- Develops concentration
More Information

| | |
| --- | --- |
| EAN | 7640139532671 |
| Players | 2-5 |
| Dimension | 12 x 8 x 4 cm |
| Weight (g) | 0 |
| Brand | Helvetiq |
| Age | 6+ |
| Duration | 15' |
| Collection | Matchbox |