Flowers and bees. In Happy Bee, your goal will be to pollinate as many flowers as possible. Choose carefully the bee cards you want to play to win the majority and thus get flowers.
Delivery date?
Shipping cost?
Delivery by post.
Shipping fees 5CHF.
Free delivery from 36CHF.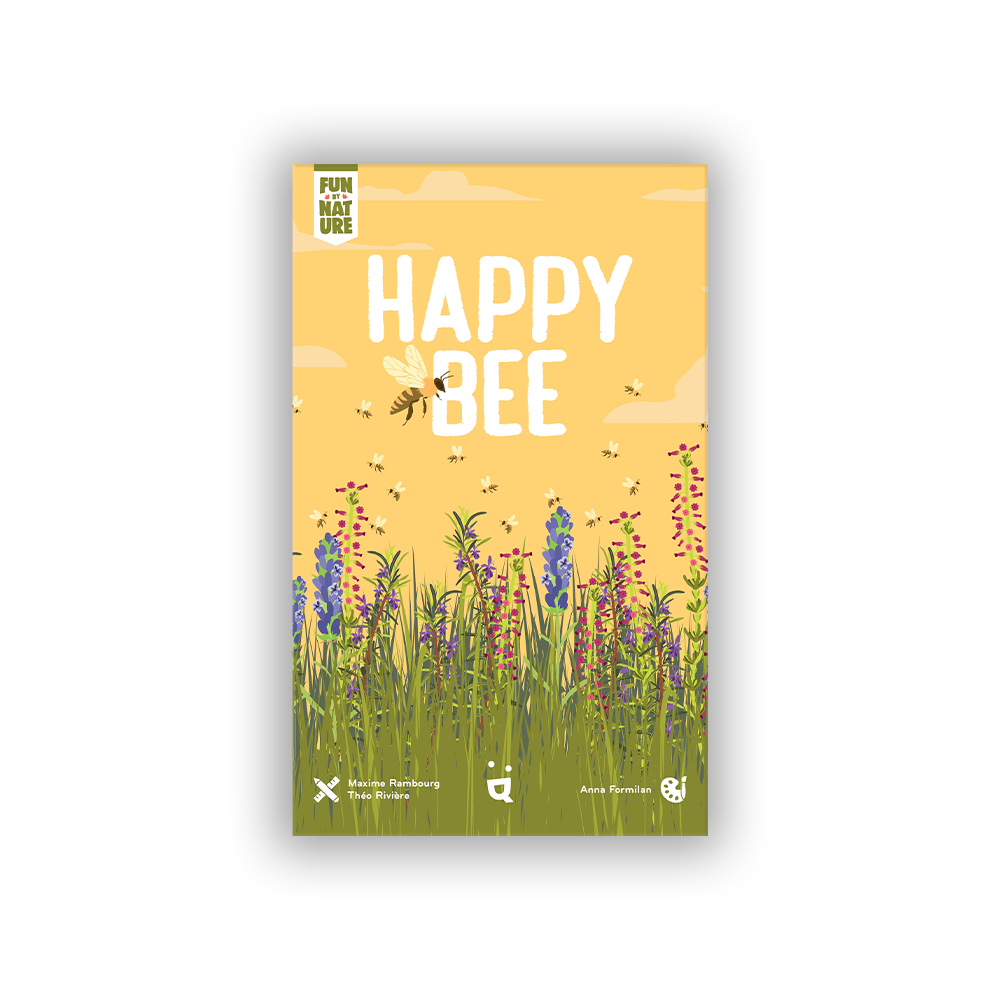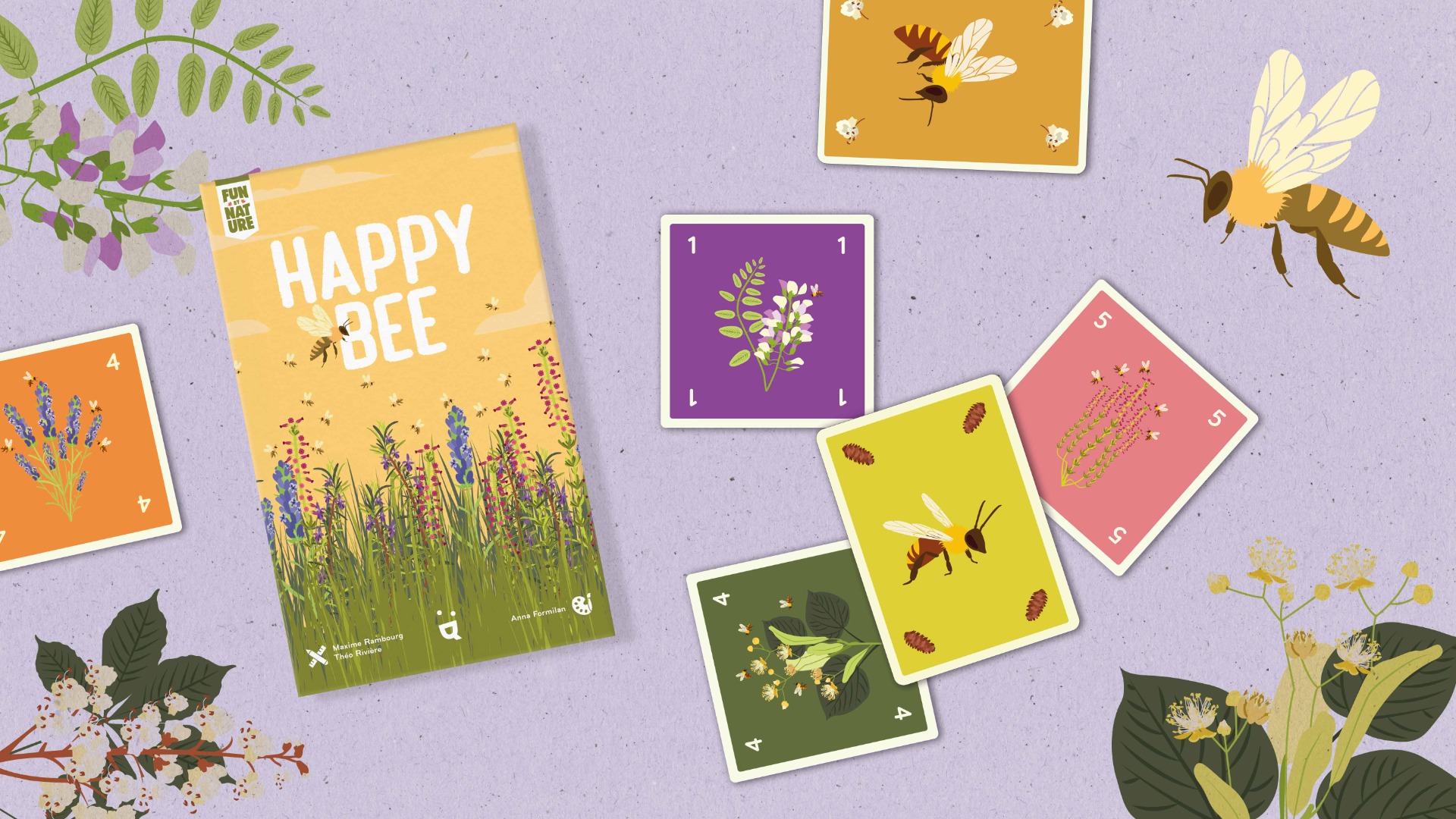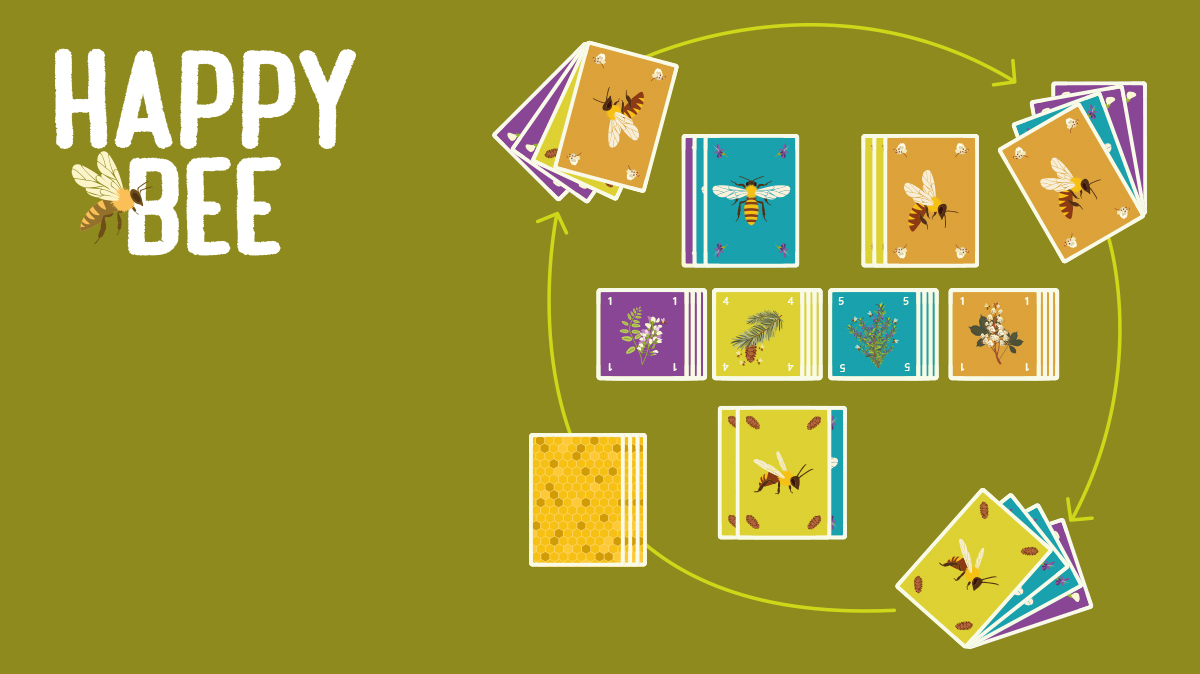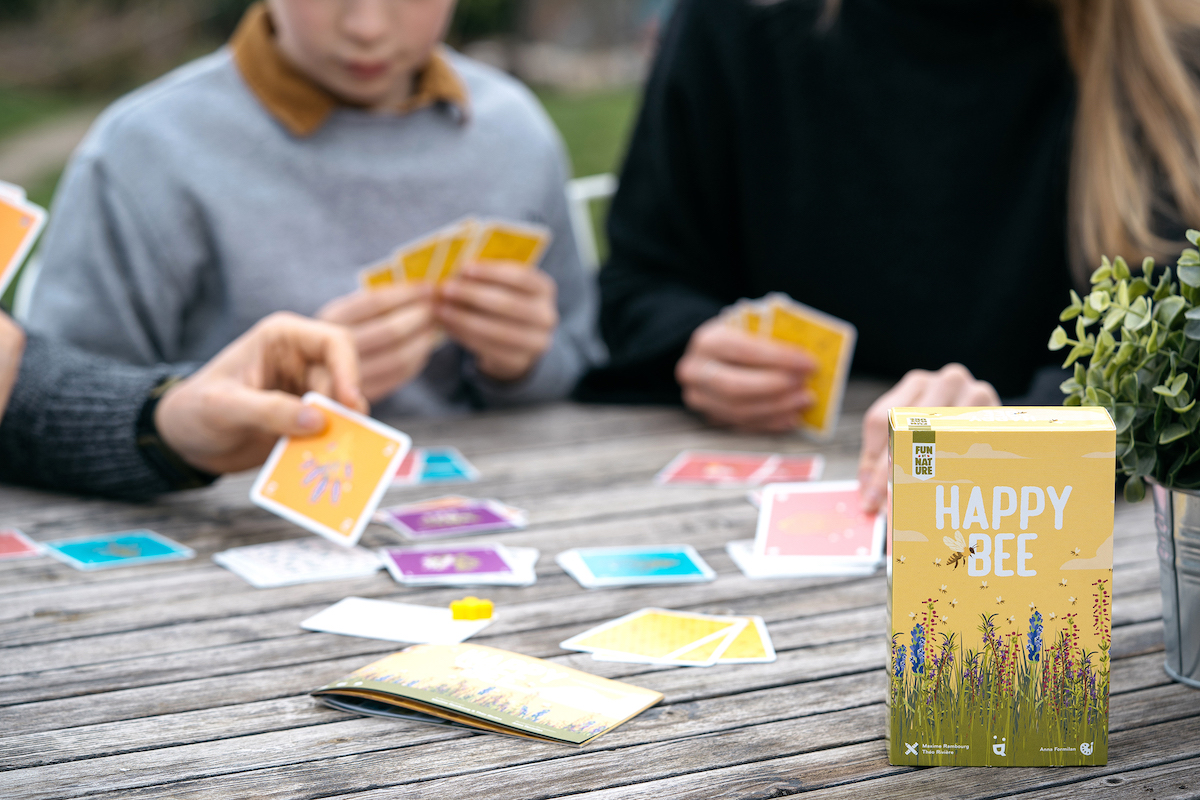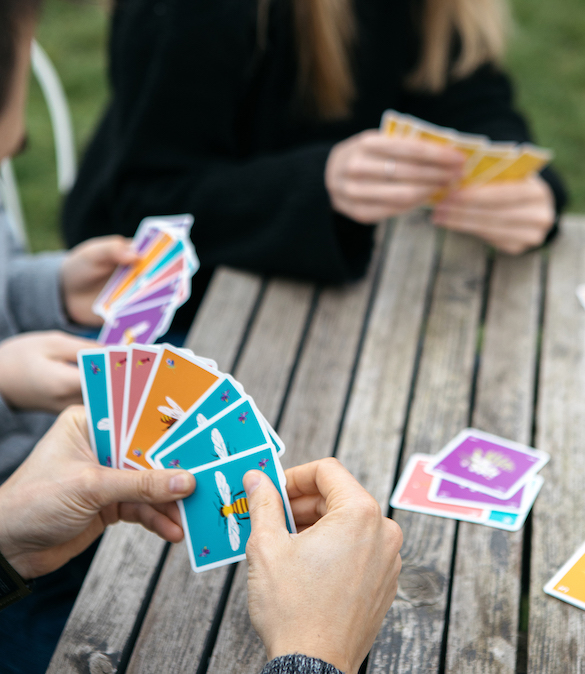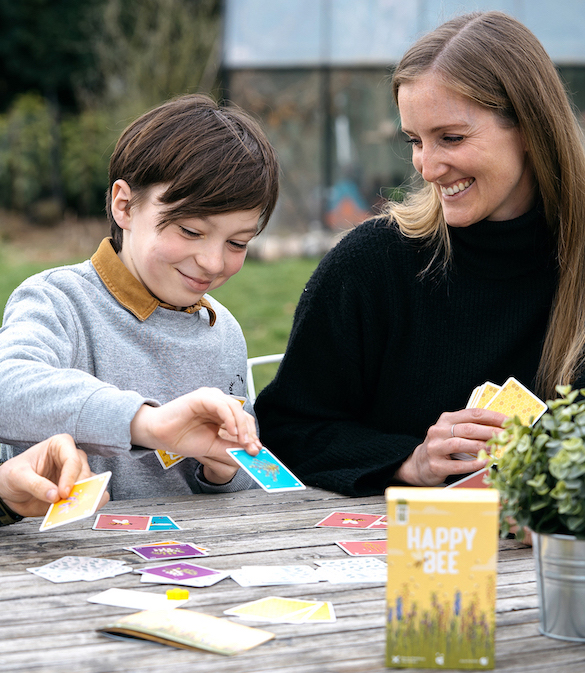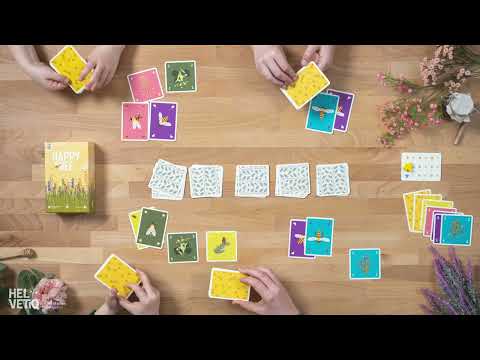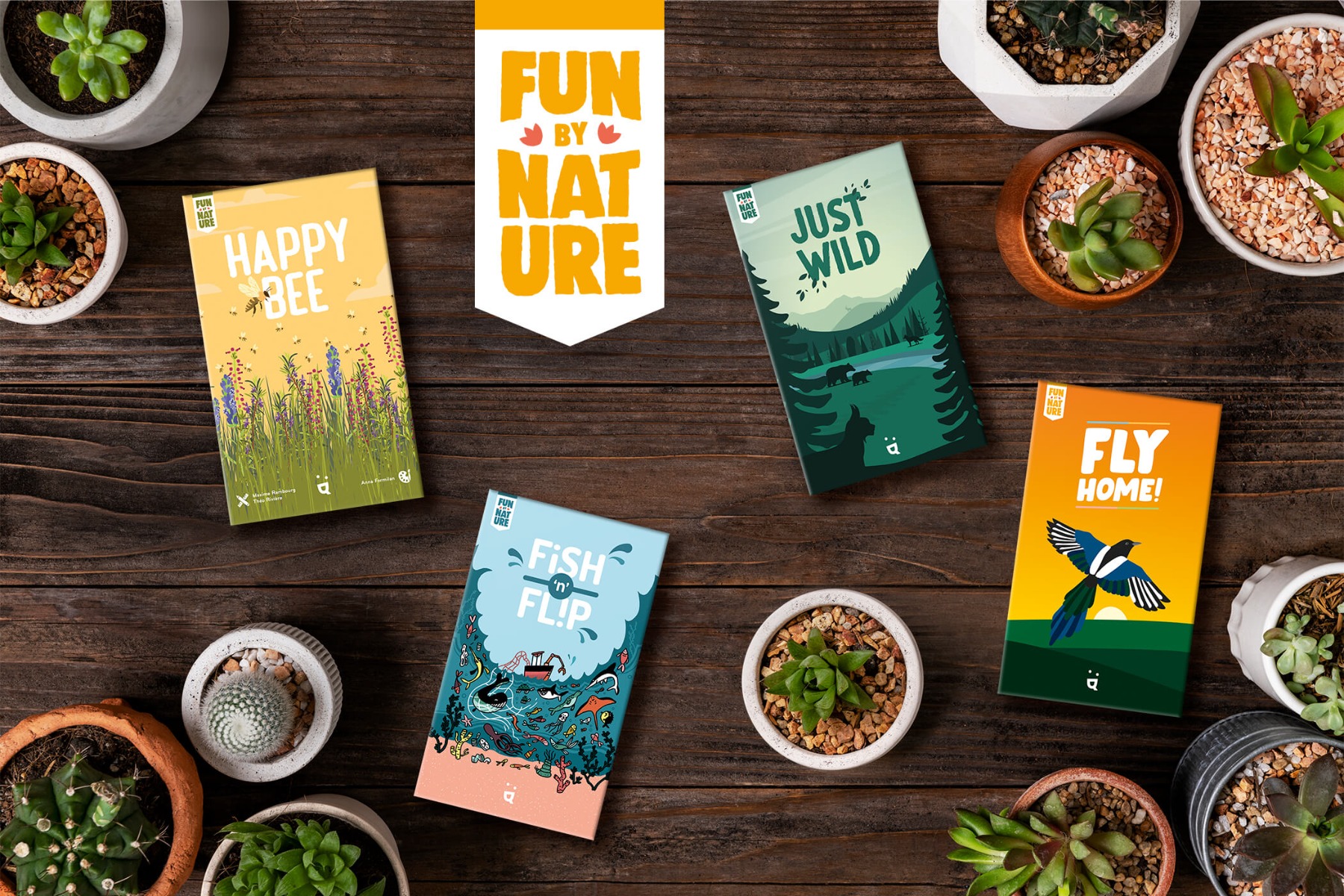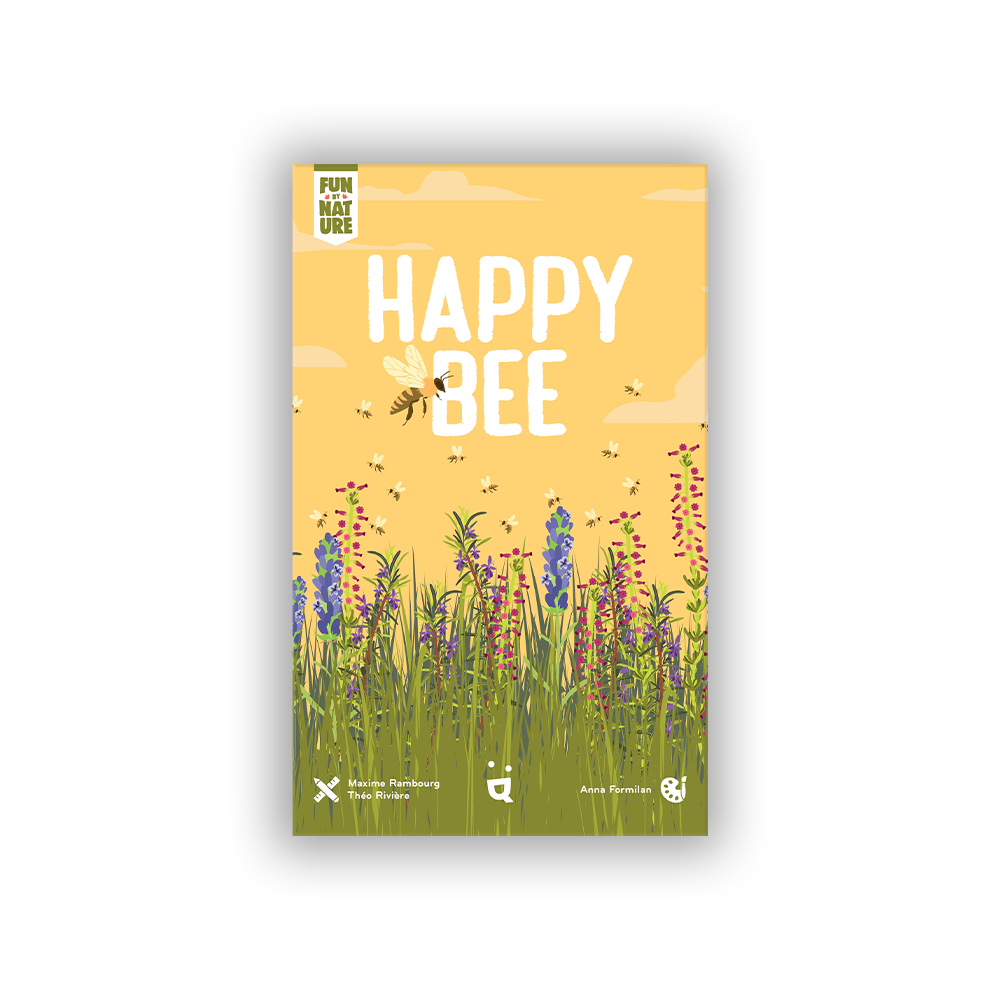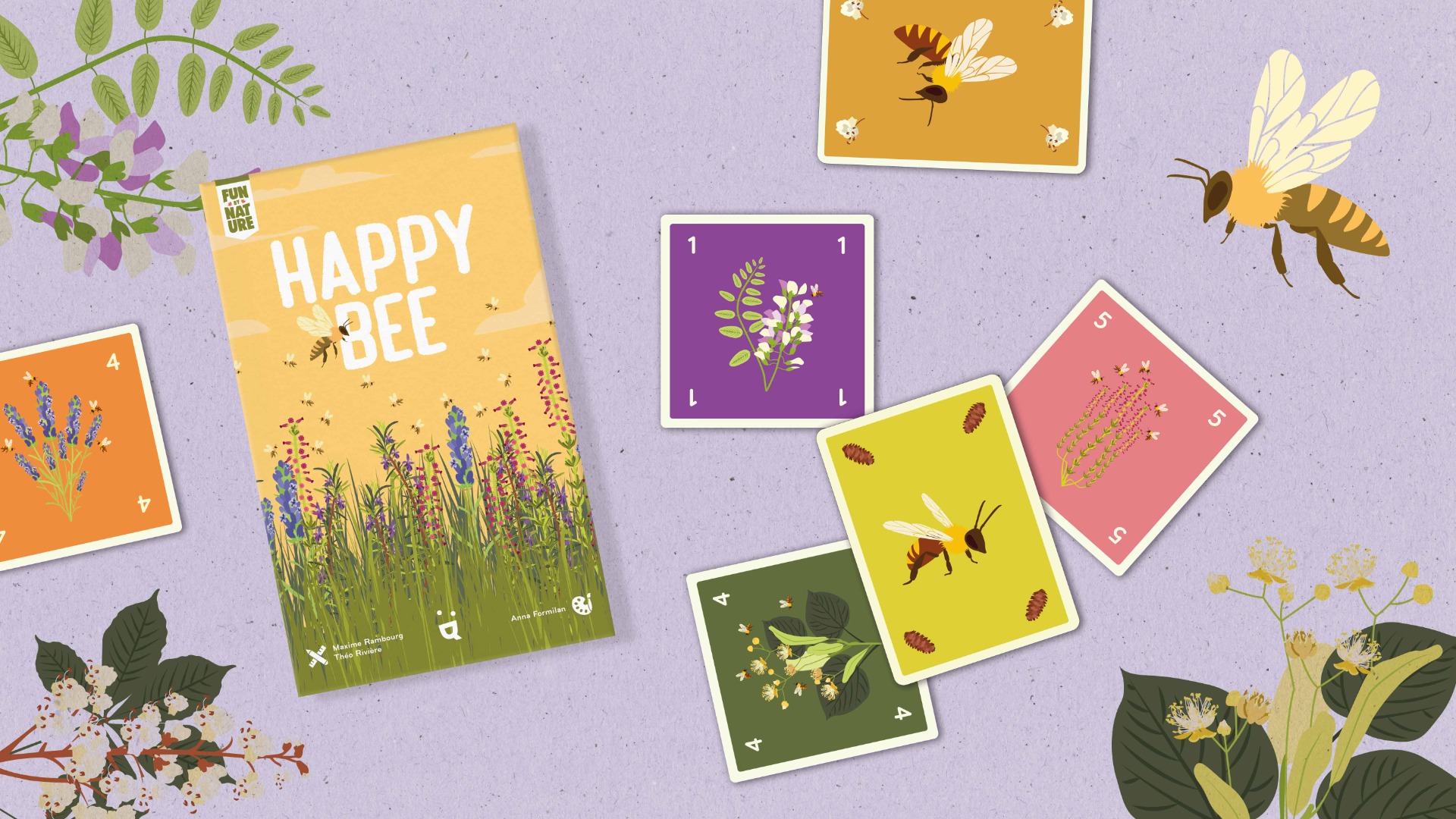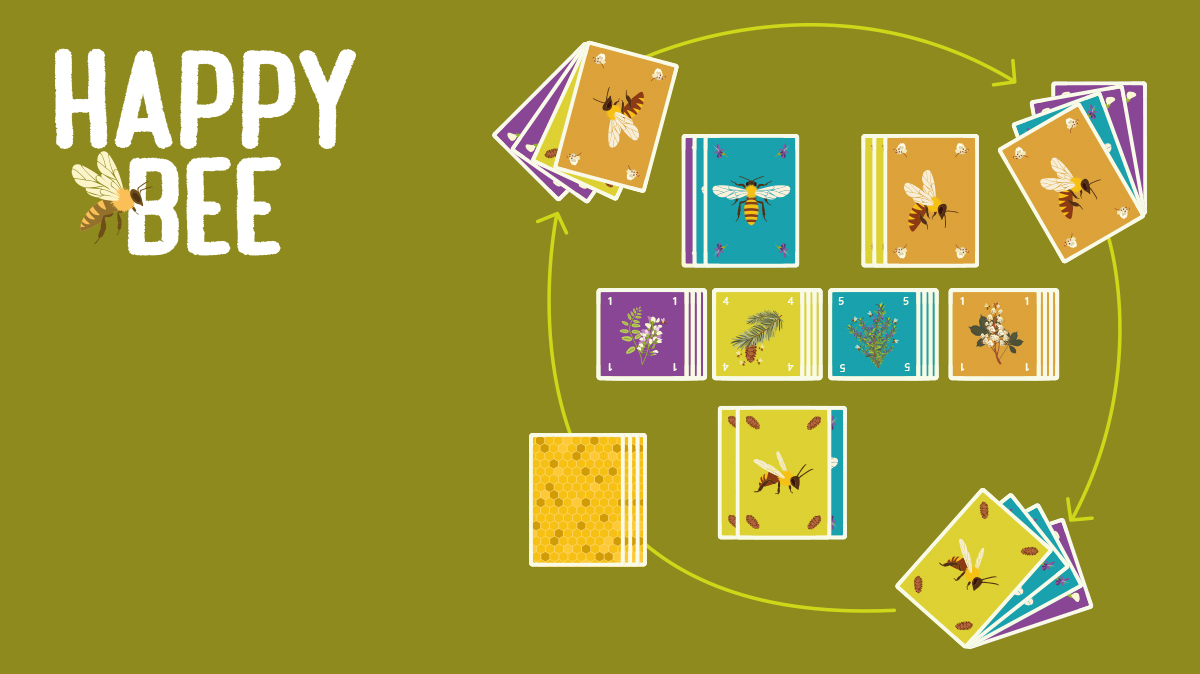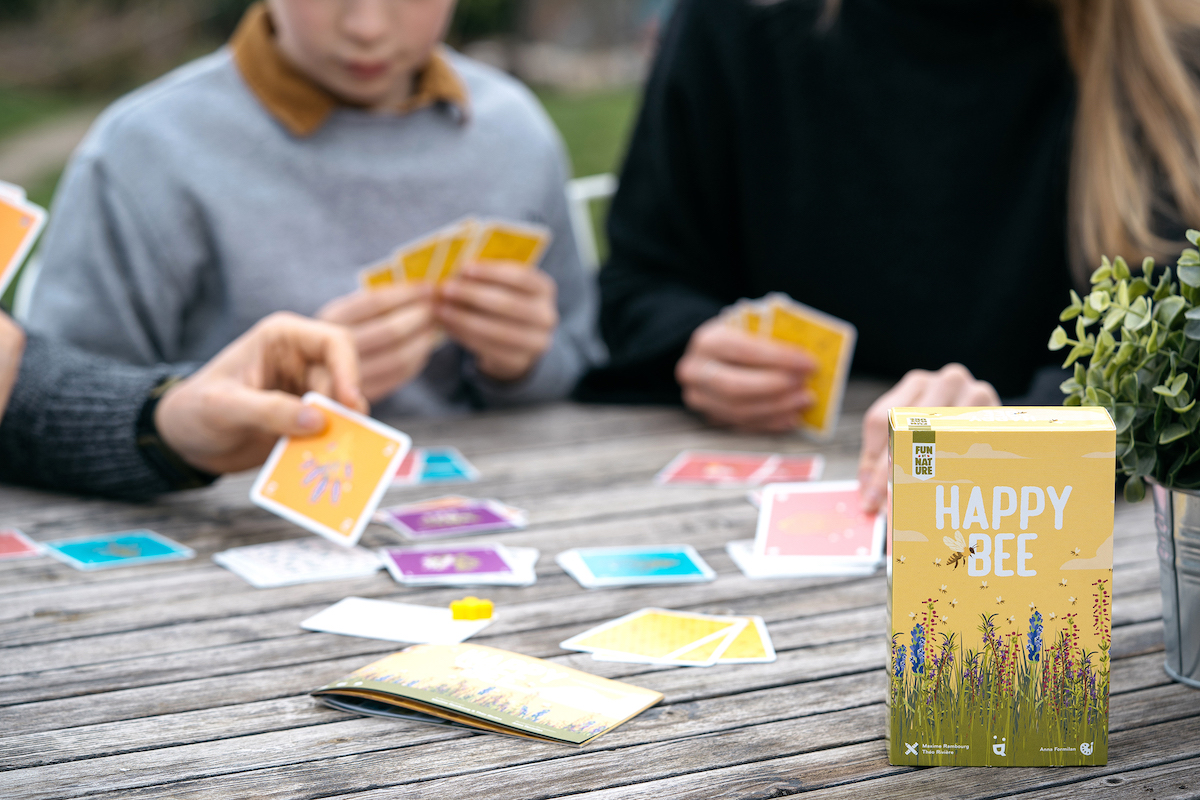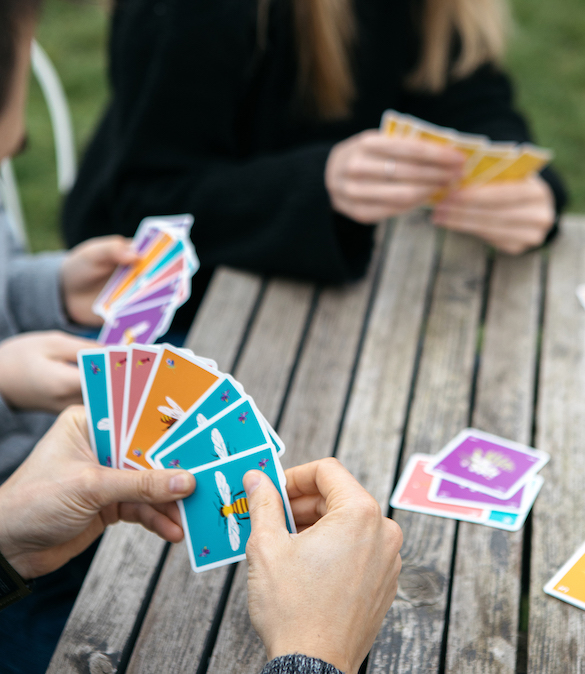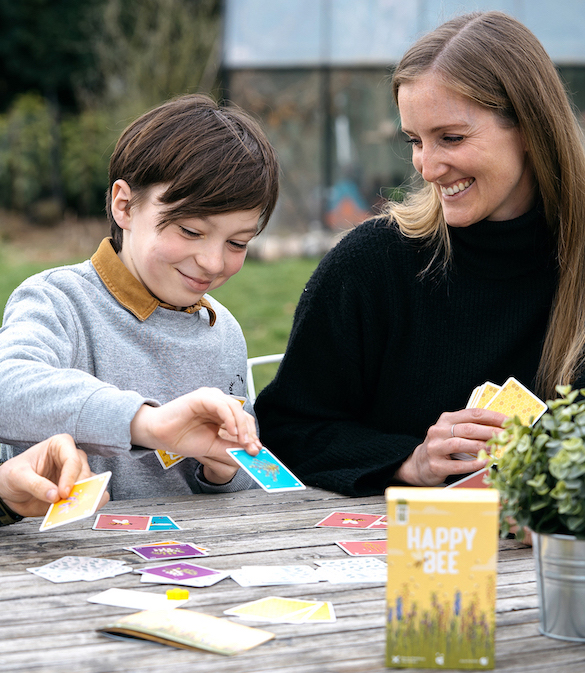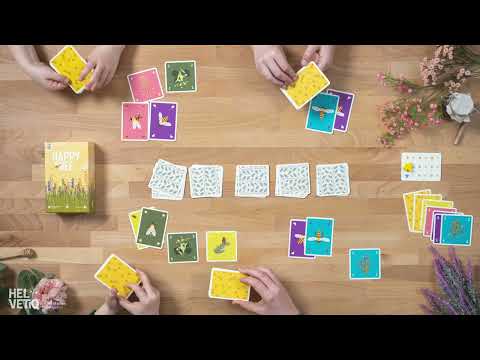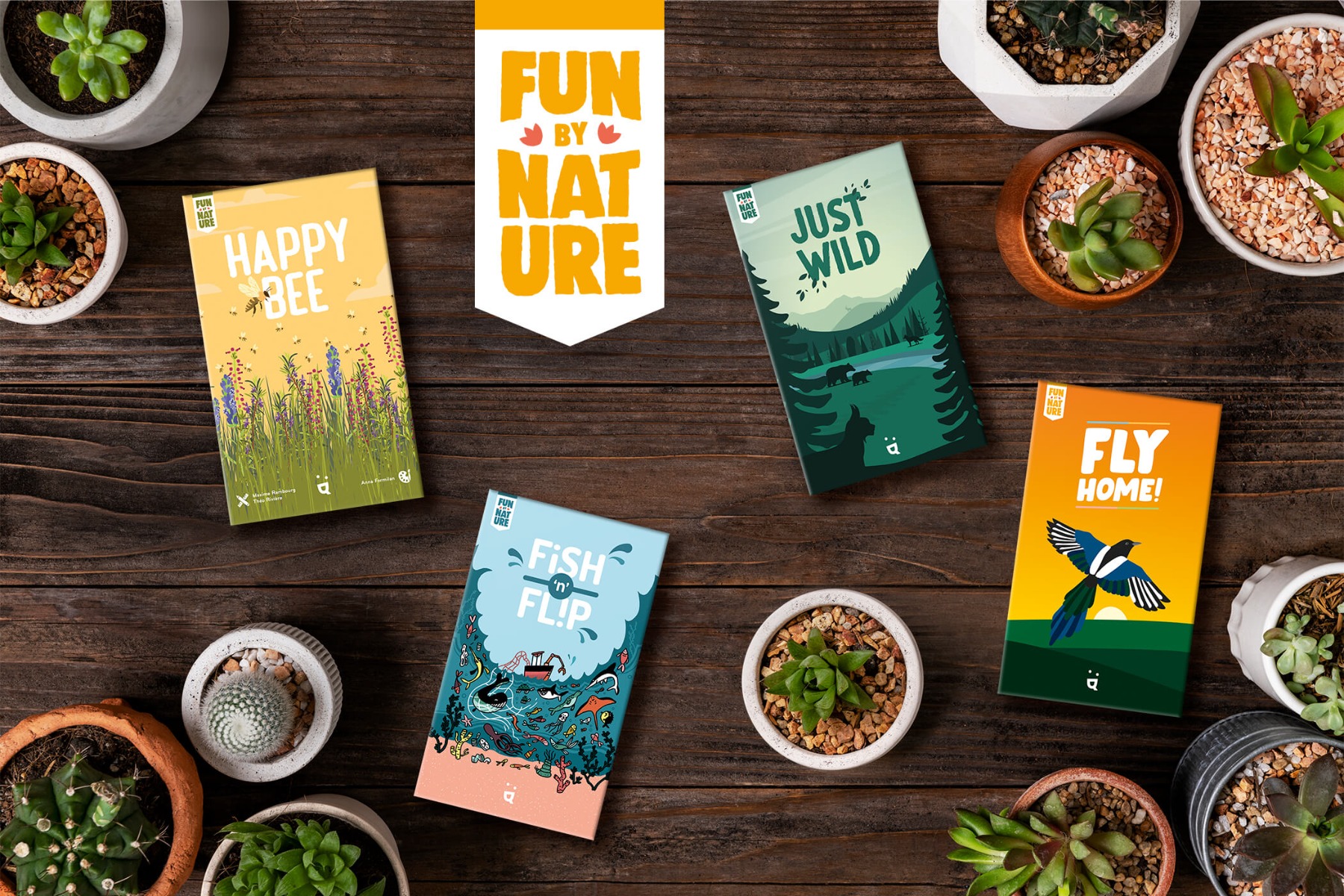 Happy Bee
Flowers and bees
Spring, flowers, bees, all the ingredients are gathered to pollinate the immense fields of lavender, lime trees or acacias.
In Happy Bee, you play bee cards and pass the others to your opponents. Your goal is to pollinate as many flowers as possible. Choose the bee cards you want to play to win the majority and get flowers. But beware, you are not the only one who wants to collect the flowers that give you the most victory points.
Happy Bee is a game that will introduce you to the draft, an ingenious card distribution system. Choose carefully the bee cards that you will play because you will leave the others to your neighbor
- Beautiful illustrations
- Learn more about honeys and bees
- A rich and simple mechanic
- An eco-responsible range
Goal of the game
The game is played over 9 rounds. The goal is to have the most victory points at the end of the game.
Game material
42 bee cards (6 x each color), 63 flower cards (9 x each color), 1 bee pawn, 1 turn tracker card.
Game rules in English, French, German, Italian, Spanish, Dutch, Slovenian.
The authors
Maxime Rambourg and Théo Rivière are a talented duo of authors! Respectively manager of a game café and employee at various publishers, they meet regularly and start to create all types of games together until they are now confirmed authors. From children's games to more complex and cooperative games, they touch on everything with the sole objective of providing a lot of fun. What they love in creation is to be able to develop a universe and tell a story.
The "Fun by Nature" range
The Fun by Nature range is produced in Europe in an eco-responsible way: solar energy, no plastic, use of FSC-labeled wood, biodegradable inks, varnishes and glues...
Beyond its mode of production, the range wishes to raise awareness of environmental issues through play. But without forgetting to propose a fun and original mechanism!
More Information

| | |
| --- | --- |
| EAN | 7640139533227 |
| Players | 3-6 |
| Dimensions (cm) | 9.9 x 15.7 x 4.5 cm |
| Release date | 15.03.2023 |
| Brand | Helvetiq |
| Age | 8+ |
| Duration | 15' |
| Collection | Fun by Nature |